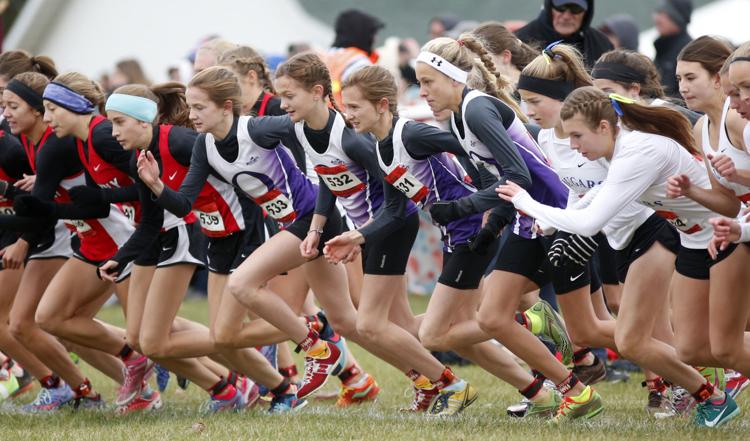 ONALASKA — When talking about the Onalaska High School girls cross country team, one has to mention the Malecek triplets.
Kora, Amalia and Lydia have been front and center since bursting onto the scene as freshmen and quickly establishing themselves among the best runners in the state. There is no doubting their abilities after appearing in two WIAA state cross country meets and two state track and field meets.
The Maleceks, now juniors, are again front and center as the Hilltoppers sit second in the Division 1 state rankings, but they wouldn't be there without the additional talent and depth on coach Darin Shepardson's roster.
Depth is necessary for success in this sport, and Onalaska has shown its talent as a whole in winning meet after meet this fall. That will be key as the Hilltoppers chase another berth the state meet after finishing third the last two seasons.
"For me, getting a state team state title would be better than the individual stuff that I won," Kora said. "That would be something you remember. (Coach) Shep(ardson) says he remembers his team races, and I remember the races where we pulled off something great as a team rather than ones that I PR'd. I talk about the ones that I won less than the ones we won, because it feels so much better when you are celebrating with people, so it would rank a lot higher If I could help my team win a state title."
The state title was something that was made a goal for this season immediately after the second consecutive third-place finish.
"Right after we got third again, right away it was our goal to get first next year," Ellie Smith said. "And that's our goal. Get first."
The Hilltoppers have spent in the top two of the state rankings, and they are coming off impressive wins at the Steve Johnson Invitational in Waverly, Iowa, where the Hilltoppers finished 62 points ahead of the pack in a 23-team meet. But perhaps the most impressive performance came two weeks prior at the All-American Invitational hosted by Luther College in Decorah, Iowa.
Kora, who has consistently been the team's top runner this season, couldn't due to a knee injury. The Hilltoppers didn't miss a beat and finished two points ahead of a runner-up Dubuque Senior team that is known for its cross country.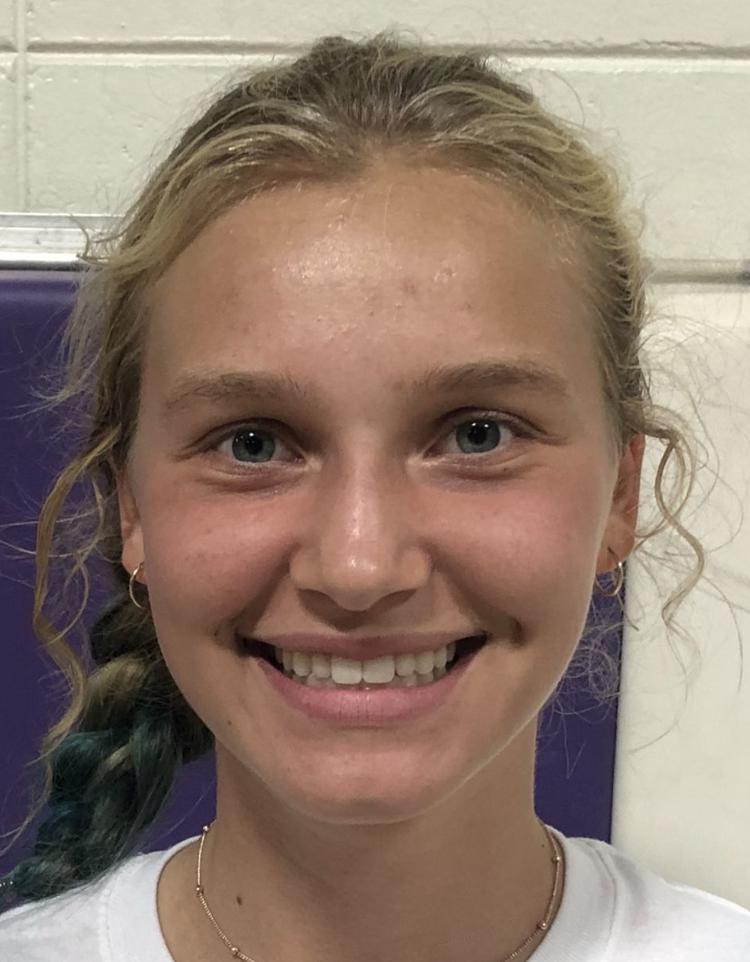 "It just shows how good our team is," Smith said. "Even if we missed a couple of girls, Aubrey (Clements) is hurt, and Jillian (Lonning) stepped in. It's just super nice that we have so many great runners."
Kora was impressed, as well.
"It was really exciting watching them, because they beat Dubuque Senior and they were able to beat them even without me," Kora said. "They all pulled off a great race. They really banded together."
Clements has been a key part of the Onalaska running tradition last few years, often being the fourth runner behind the Maleceks and was part of the 1,600-meter relay team that was one of the best in Division 1 track and field last spring. She is dealing with a foot injury that will keep her out for what could be another two weeks.
Lonning, a sophomore, has stepped up along with Carolyn Kearns, who placed 28th out of 191 runners at the All-American Invitational. Lonning finished 20th. Kearns, Lonning, Smith, Alli Thomas, Claudia Delgado and Jenny Harding — the team's top runner three years ago — give Shepardson plenty of options in filling out his lineup if injuries occur.
"This team has been built over the last three years on not just our top three runners," Shepardson said. "The Maleceks, all of them are incredible runners on their own, but cross country is a little bit like poker. You can't bluff, and you need five good cards. We have 10 girls that are always vying for those top seven positions. Our last meet our top seven were ahead of every team's fifth runner. When you have that much depth it really does make your varsity that much stronger."
But with that many quality runners sometimes it can be tough to keep everybody happy. But the Hilltoppers understand this and have accepted this.
"It's awesome that we have so many good runners," Smith said. "It pushes us to stay on varsity and push each other, but yeah, it's challenging to stay happy sometimes with all the competition and stuff. I honestly think it's good for our team. It keeps us motivated and helps us work hard."
Shepardson does his best to keep everyone happy.
"Any one of these girls could easily be on other team's varsities if not the No. 1 runner," Shepardson said. "So it's tough. I try to appeal to their sense that it is true, that you could definitely be on another team and get the individual accolades because you were that No. 1 runner, but you are on this team.
"But you should also take pride in the fact that, 'I was a 20 flat 5k runner, and I didn't even make our varsity.' That's a good story to tell."
It will be an even better story if the Hilltoppers finish the season with an MVC championship and strong sectional performance for another shot at the state title.
Be the first to know
Get local news delivered to your inbox!