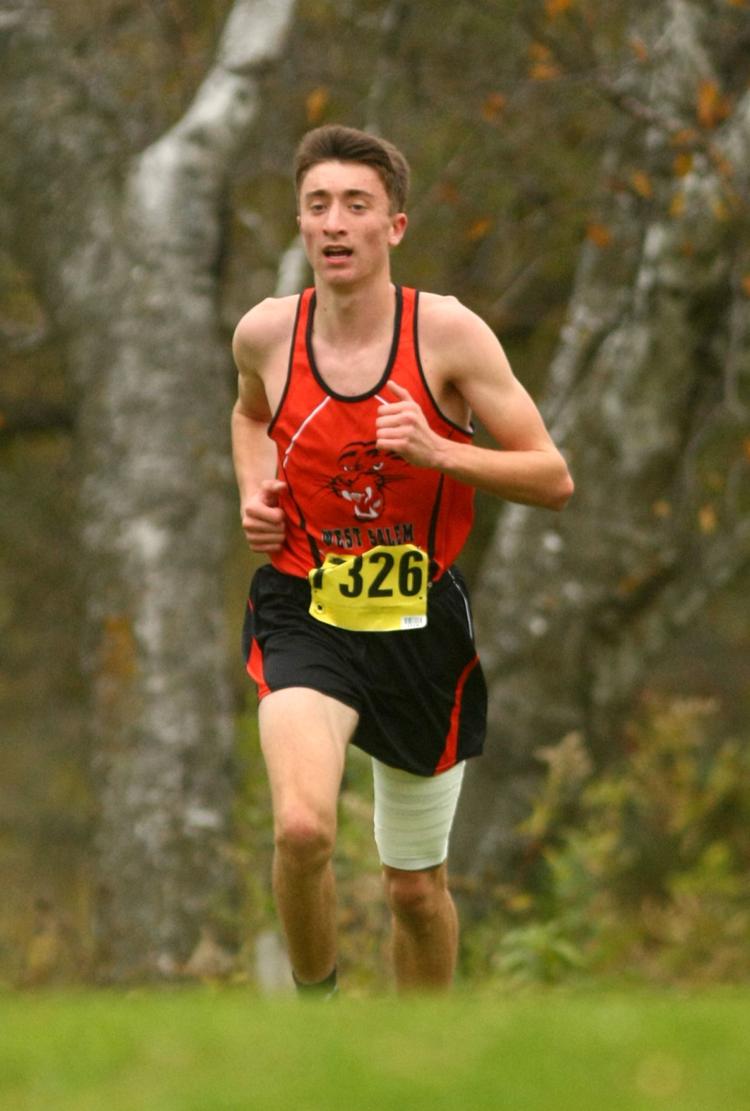 WEST SALEM — West Salem High School junior Charlie McKinney won the Coulee Conference cross country championship by over 20 seconds Saturday at Maple Grove Venues.
McKinney finished with a time of 16 minutes, 35.4 seconds to help the Panthers (45) win the meet. Junior Brady Niemeier (17:16.2) contributed to the win with a third-place finish, and junior Carson Mooney (17:30.1) followed in sixth. Senior Liam Sjoquist (17:52.5) finished 12th.
Arcadia sophomore Jose Monroy (16:56.1) finished in second.
G-E-T (63) was second thanks to a fourth-place finish from sophomore Carter Gold (17:19.7), 13th-place finish from senior Nicholas Moen (17:58.1) and 14th-place finish from junior Riley Kirkey (18:00.9) G-E-T sophomore Ethan Burmeister (18:04.5) came in 15th.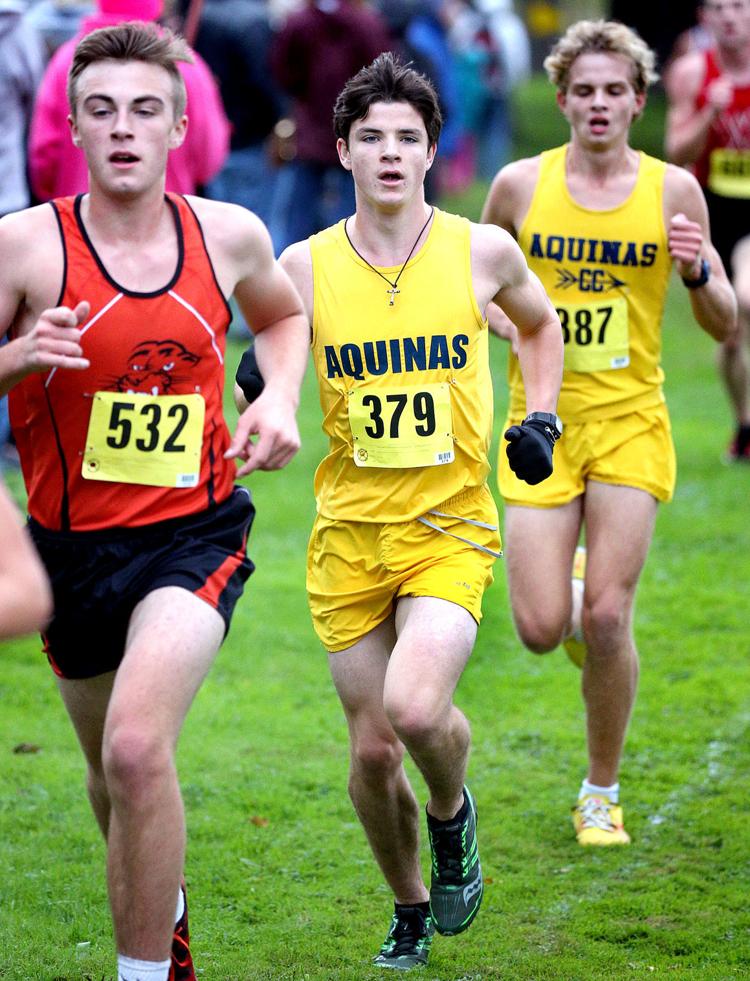 You have free articles remaining.
Onalaska Luther (98) finished third behind a seventh-place finish from junior Micah Schibbelhut (17:30.5) Westby (111) finished fourth, edging Viroqua (111) by the place of its sixth runner. Arcadia finished sixth (124), followed by Black River Falls (158).
Arcadia's James Ziegeweid (17:31), Black River Falls' Kobe Nichols (10th, 17:50.9) and Viroqua's Cooper Gelhaus (fifth, 17:23.2) and Andrew Quackenbush (ninth, 17:47.5) rounded out the top 10 individuals.
Arcadia junior Mercedes Romo won the girls competition with a time of 20 minutes, 16.9 seconds. West Salem freshman Macey Tauscher (20:35.6) finish second, and Onalaska senior Lizzie Stuebs (20:43.3) finished third.
G-E-T (54) won the meet and was led by Breann Harris (sixth, 21:24.6) and Hannah Siegler (ninth, 21:42.5). Arcadia (65) was second behind Romo and freshman Tegan Michalak (fifth, 21:07). Westby (82) finished third, followed by Viroqua (85), West Salem (93), Luther (103) and Black River Falls (209).
Viroqua's Caitlin Fox (fourth, 20:51.5), Arcadia's Kianna Suchla (10th, 21:44.7) and Westby's Audra Johnson (seventh, 21:27.1) and Meghan Nelson (eighth, 21:40.6) rounded out the top 10 individuals.
GIRLS TENNIS WIAA STATE TOURNAMENT (Division 2): MADISON — Onalaska Luther's Phoebe Christenson and Jenna Wahl finished fifth in the doubles tournament.
Christenson and Wahl defeated Xavier's Kylie McCormick and Carly Bomier 7-5, 6-1 and fought a back-and-forth battle against Regis' Elena Bourget and Evie Shepich to finish ahead 5-7, 6-4, 6-2.