WEST SALEM — Brendan Holt made a splash within the West Salem High School football program with his overall play as a sophomore linebacker.
He showed a knack for making plays behind the line of scrimmage and adapted well to the varsity game as the Panthers kept MVC championship hopes alive until the final night of the regular season.
Holt carried the ball some, but coach Justin Jehn expanded that role last season when Holt was a junior.
Now a senior, expect Holt to take on even more responsibility as West Salem tries to win another MVC title after sharing the championship with Holmen and Onalaska a year ago.
"He got a lot of recognition last season from a running back standpoint, but he is a great linebacker," Jehn said of Holt, who rushed for 1,301 yards and scored 12 touchdowns as a 6-foot-1, 200-pound junior. "He's a great two-way player for us.
"The key for him and the key for us this year is his execution on the defensive side of the ball."
The Panthers start a new season with plenty of returning experience on a defense that allowed 14 points per game as West Salem has posted a 16-6 record over the last two seasons.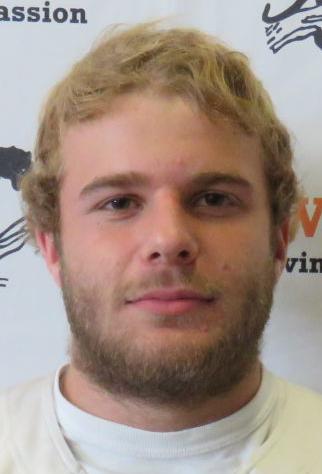 Expect Holt to carry the ball a lot again, but the Panthers will try to dictate game flow defensively first with players like Holt, fellow linebacker Ethan Olson, defensive lineman John Glassmaker and defensive back Joe Wopat.
Each is an All-MVC performer, and Holt has 22 tackles for loss and eight sacks in 18 games over the last two seasons. Olson was in on 100 tackles — with four sacks — last year, and Wopat had 45 solo stops at safety.
"We have a lot of experience on defense, so it's not like we are starting over with anything," Holt said. "We are taking steps in the right direction on defense for sure."
Wopat, when healthy, will also play quarterback after the Panthers were spoiled by having Ryan Beirne there as the starter the last two seasons. Even with Holt around, Beirne was a dual threat who always seemed to come up with the big play that resulted in either points or the continuation of a drive.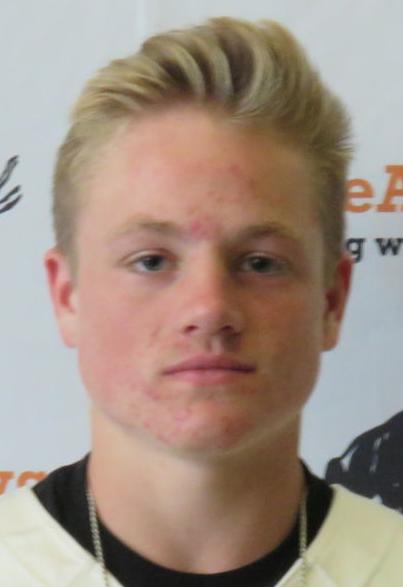 Wopat might not be at quarterback right away as he injured his throwing hand over the summer. Jehn said the senior has been practicing on both sides of the ball and is "day to day" in terms of availability.
The Panthers used sophomore Justin Barney at quarterback during Friday's home scrimmage against Central, Mauston and Baldwin-Woodville, and he'd be the guy to take the team on the field at Arcadia in Week 1 if Wopat isn't ready.
Jehn said he likes Wopat's leadership and ability to make the right decisions after backing up Beirne last season.
"He can make reads like (Beirne), he can throw, and he can give us the complete package there," Jehn said.
The advantage of having Holt back and an offensive line that has Glassmaker, senior Ryan Schlimgen, Olson and Dylan Noel on it means that Wopat should get some time to make any necessary adjustments to becoming the starter.
"We have important returning players in our run game, and that's huge," Jehn said. "We're real happy with where we are on the offensive line right now."
Glassmaker sees the line play as strong on both sides of the ball. Jehn agreed but said that Glassmaker is a big reason why that is true due to his ability to play different positions.
"I think our (offensive) line is off to a better start than last year," the guard said. "With Dylan coming back at center, and the experience I have and the tackles we will have, I think we can make an impact right away."
If the Panthers can run the ball effectively in early weeks, expect the momentum to build to the conference season. West Salem already starts off on a positive foot by getting to play on its own home field after spending last season at Logan's Swanson Field while its field was redone.
A nonconference rivalry game at old Coulee Conference foe G-E-T is on the schedule for Week 2, and a showdown for what could be championship positioning hits the Panthers when they play at Holmen on Sept. 7 (Week 4).