Finding a quick advantage can be key to transitioning through the unique experience of a five-game football season.
The Holmen High School football team feels like it's just gotten started on preparation for a season like no other, but it will soon blink and have to accept that it's already over.
So coach Travis Kowalski anticipates his team being confident — especially in one aspect of its game plan — despite having just a handful of practices before Friday's 7 p.m. kickoff against Logan at Swanson Field.
"I tell our kids all the time that one thing always appreciate about our offense is that it's simplistic," Kowalski said of the Vikings' triple option. "We run six plays and don't have 85 formations.
"When we have a situation like this, that doesn't make us better prepared, but it makes for an easier transition."
The Vikings have been one of the MVC's most consistent programs with four championships, five second-place finishes and one third-place performance over the past 10 seasons.
That one third-place showing came in the form of a 4-2 record in 2019. Holmen has a 52-13 record in conference games since 2010, and while it will have to wait until the fall to build on that record, it has the chance to reinforce what has made it so successful over the next month.
That has been reinforced through a combination of force and finesse within an offense that has given every team in the conference difficulties.
Senior Ryland Wall, a 6-foot-3, 185-pounder, returns to the quarterback position after focusing on defense for a season. He won't hesitate to run if the read is correct, and seven of his 25 completions as a sophomore went for touchdowns.
The Vikings always look for balance out of the backfield, but the anticipated leader will be senior senior Nathan Nevala after he gained 339 yards and scored four touchdowns as a junior.
Others will be names new to those outside the program, but Kowalski is confident that those in the mix can deliver when called upon.
"I've never witnessed kids listening, learning and being excited to practice in a gym," Kowalski said. "That tells you how appreciative they in getting the opportunity they are getting. This COVID crisis has given kids the perspective they that actively want to learn and are working hard at it."
The coach is also enjoying the isolated chance to coach kids a bit later in their lives.
"I'll tell you this right now," Kowalski said. "From September to March, kids grow a ton. When you don't see them much and then finally see them again, it's amazing.
"Our offensive line is averaging something like 230 pounds, and I don't know the last time we had an offensive line like that."
Kowalski will have some more work to do defensively, although the Vikings have been able to remain pretty consistent on that side of the ball while making personnel changes from year to year.
Holmen allowed just 12.9 points per game in 2019. Many playmakers from that performance have since graduated, but seniors Sam Barnett, Kaden Banks and Mason Hammes and junior Carson Westcott are experienced players around to keep that machine moving.
Photos: Holmen at Menomonie football 8-29-19
Holmen at Menomonie football 8-29-19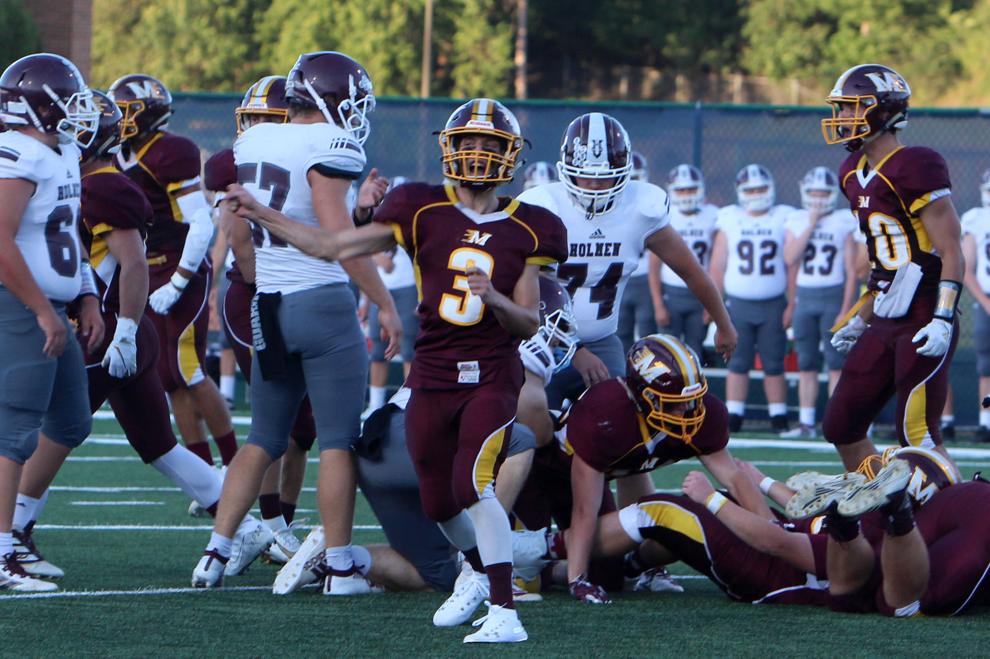 Holmen at Menomonie football 8-29-19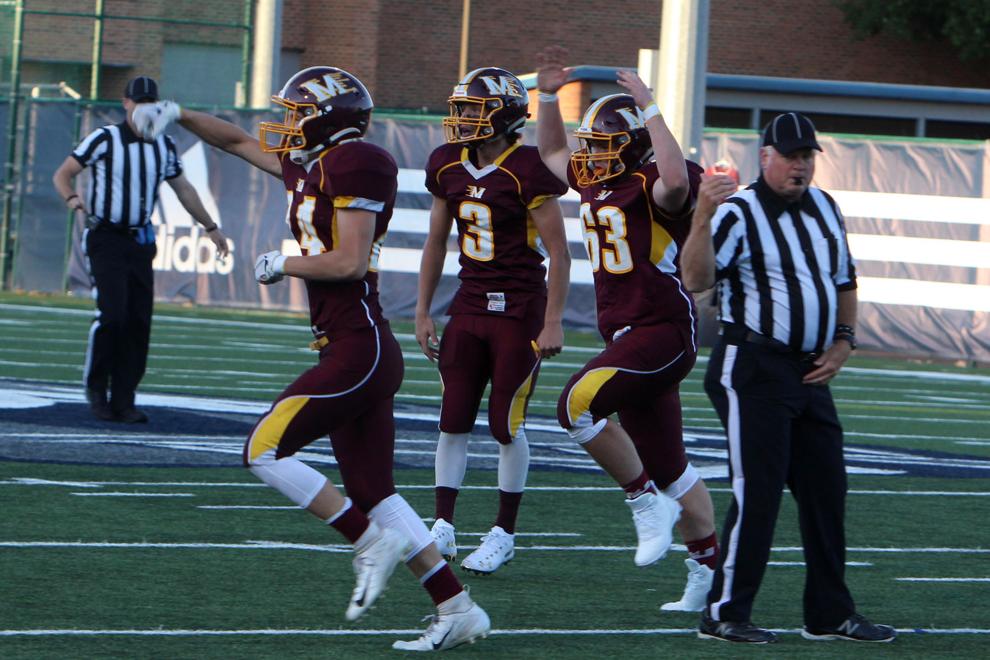 Holmen at Menomonie football 8-29-19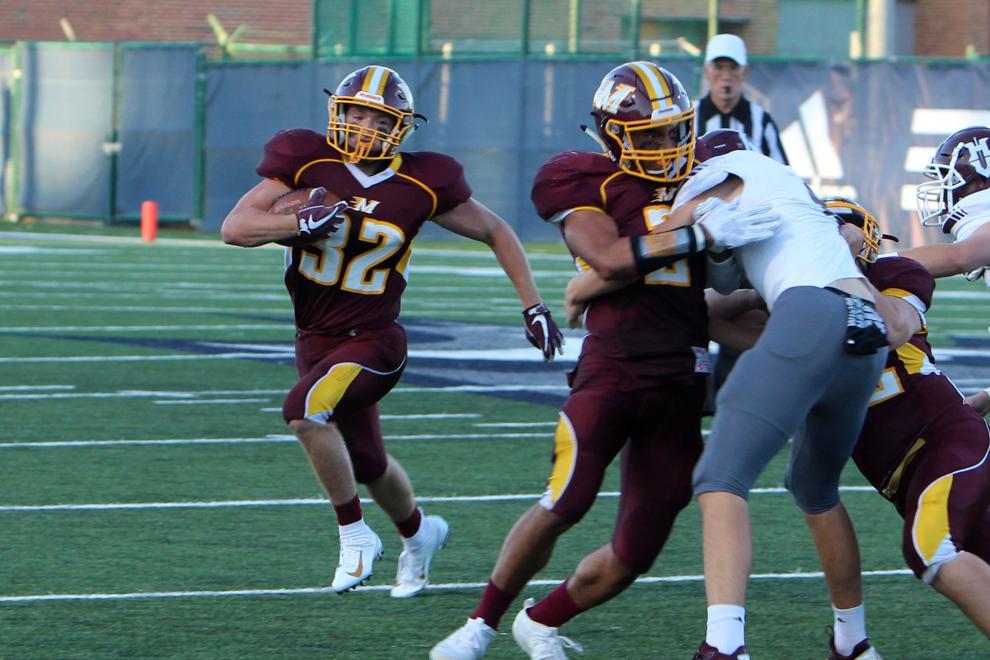 Holmen at Menomonie football 8-29-19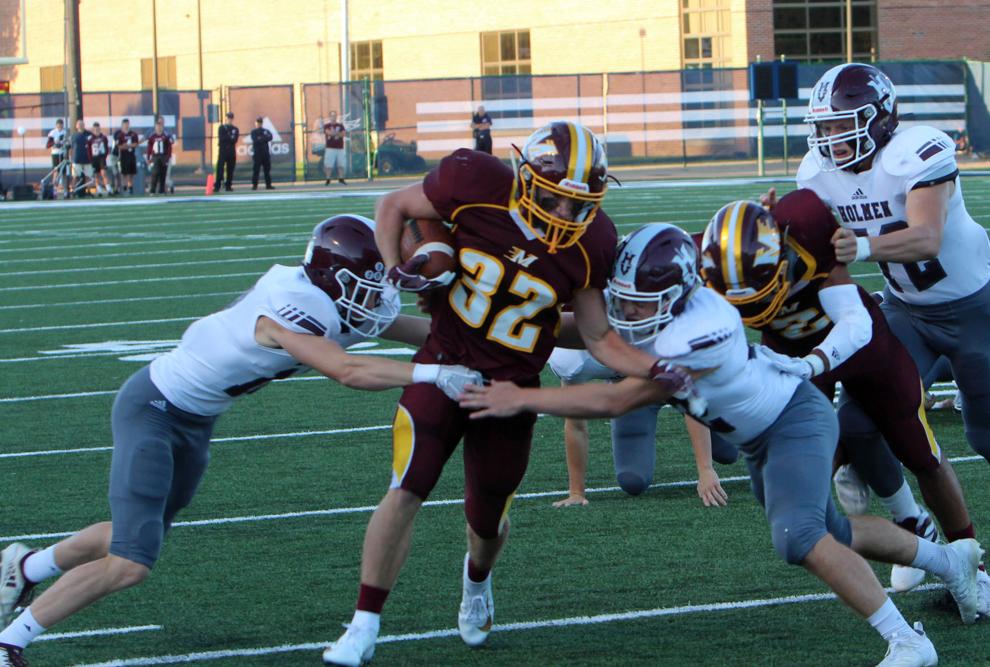 Holmen at Menomonie football 8-29-19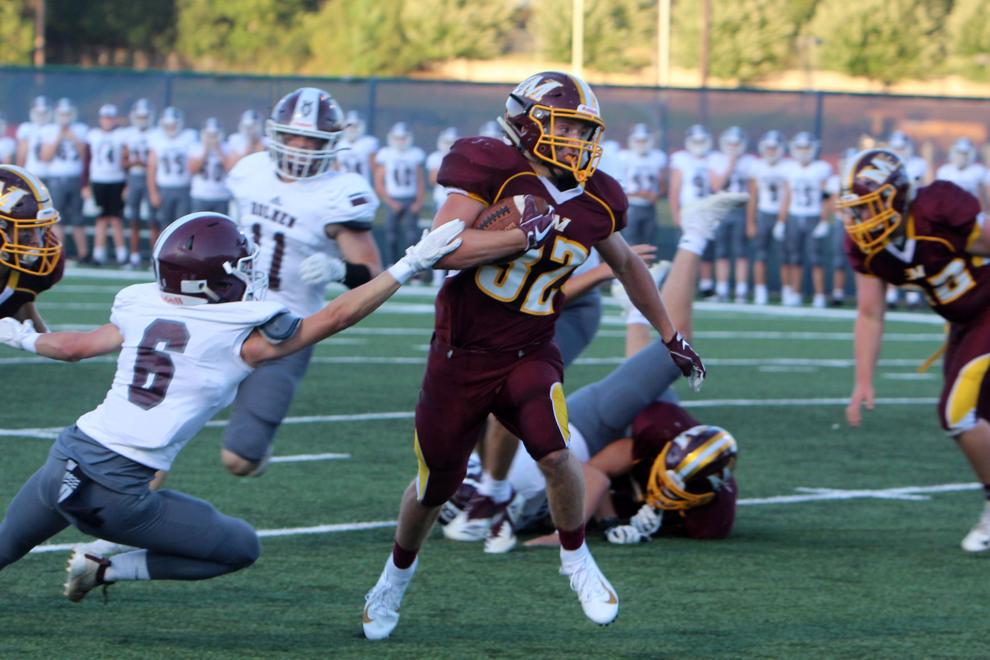 Holmen at Menomonie football 8-29-19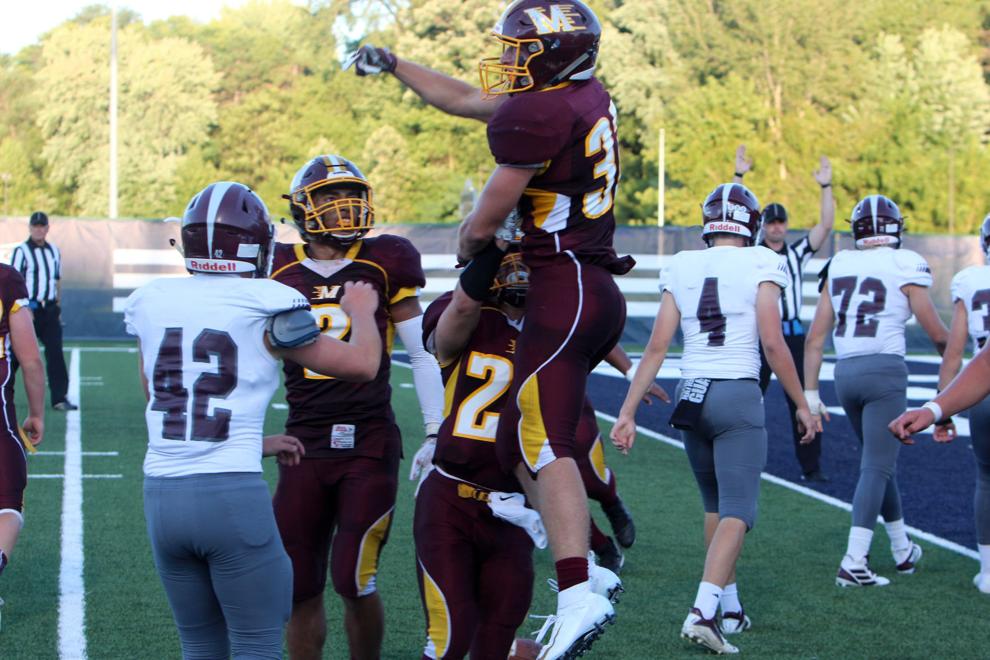 Holmen at Menomonie football 8-29-19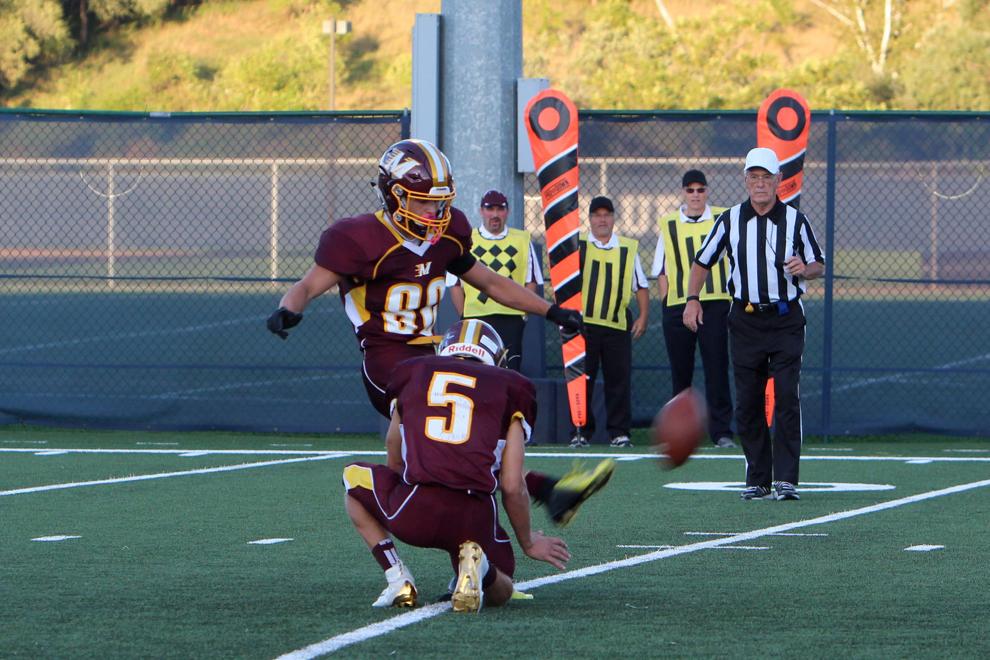 Holmen at Menomonie football 8-29-19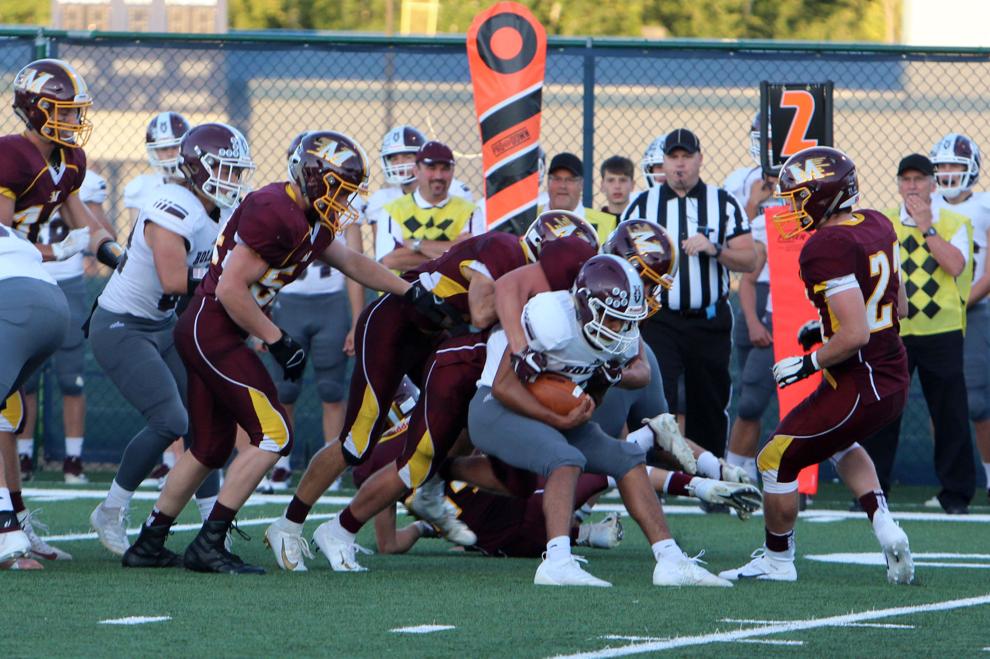 Holmen at Menomonie football 8-29-19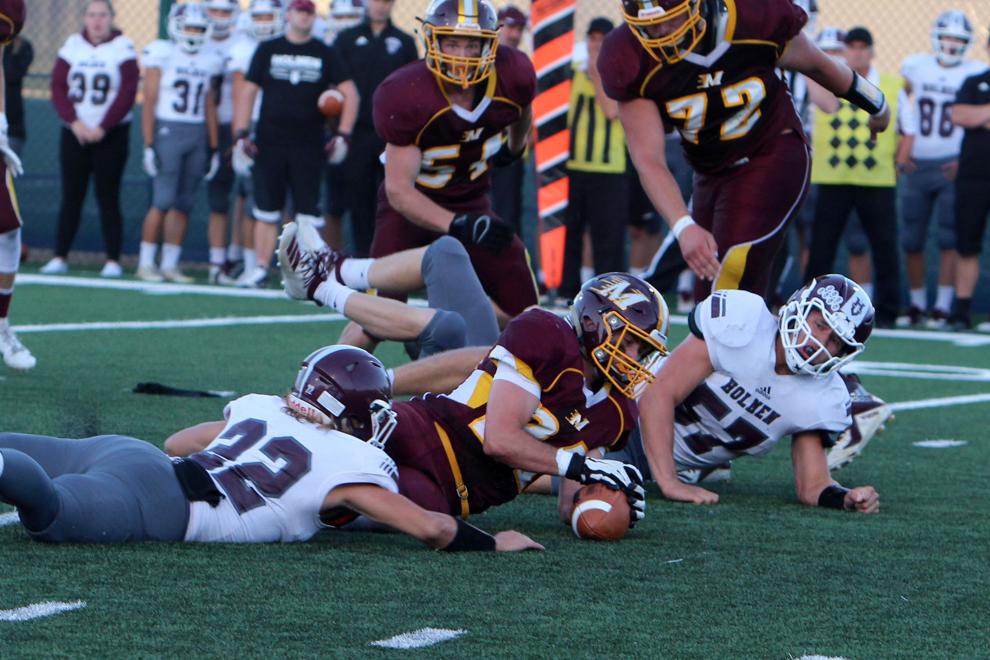 Holmen at Menomonie football 8-29-19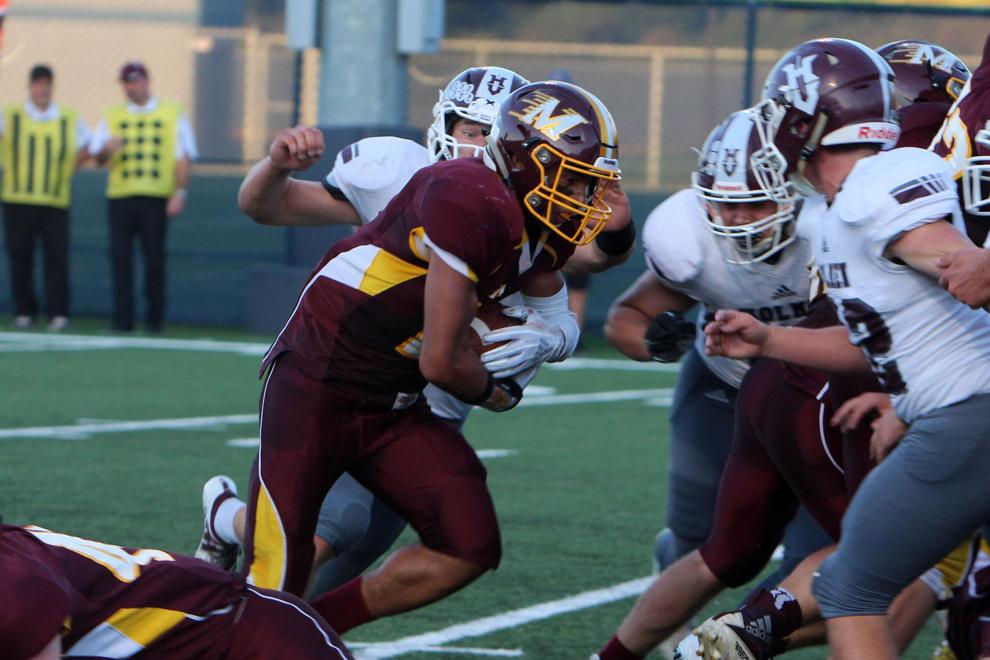 Holmen at Menomonie football 8-29-19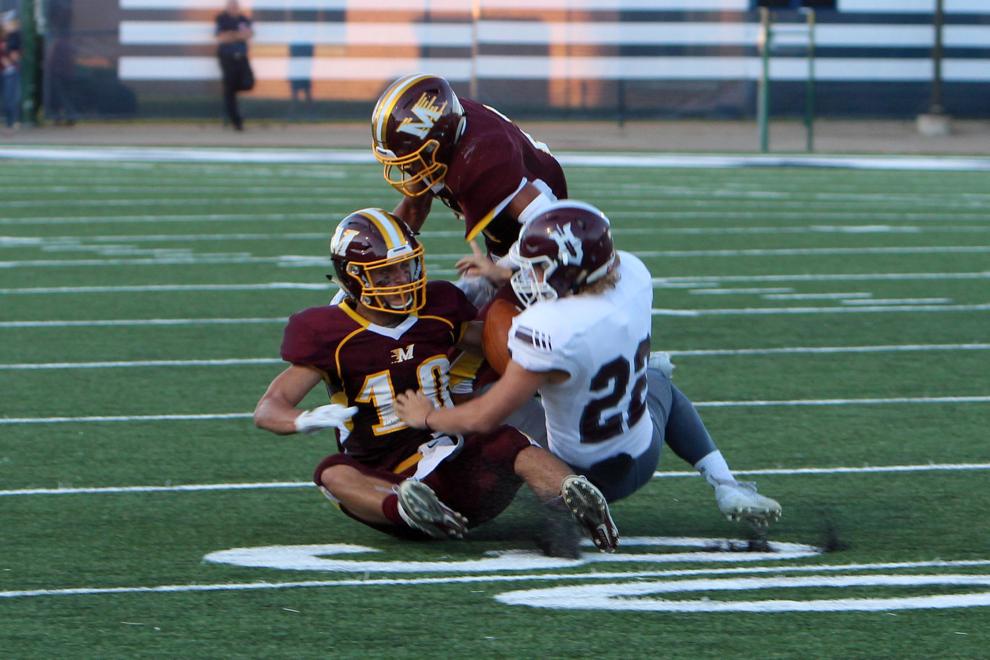 Holmen at Menomonie football 8-29-19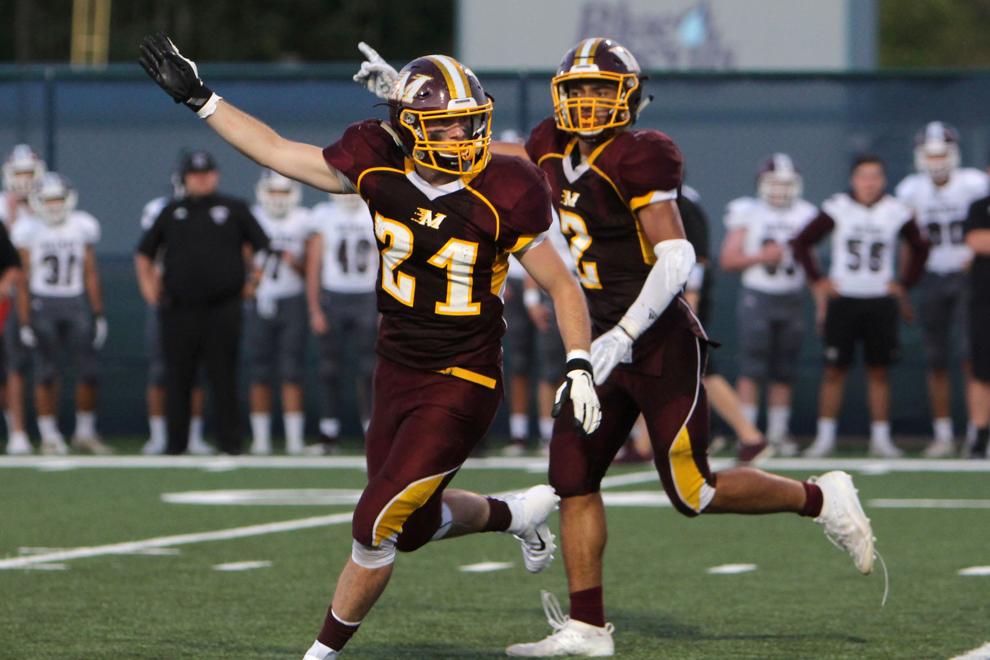 Holmen at Menomonie football 8-29-19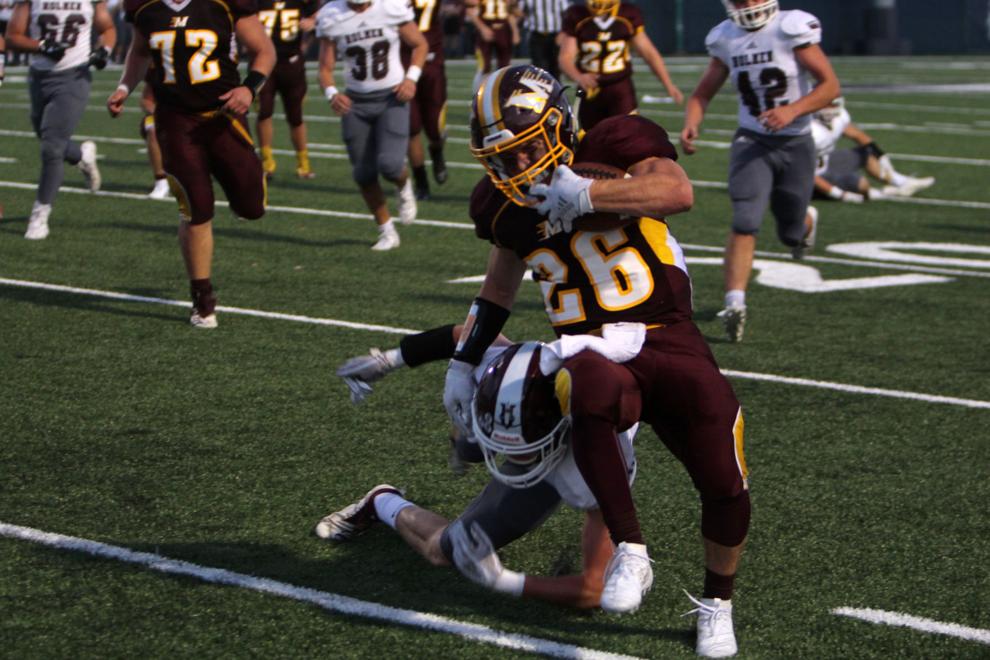 Holmen at Menomonie football 8-29-19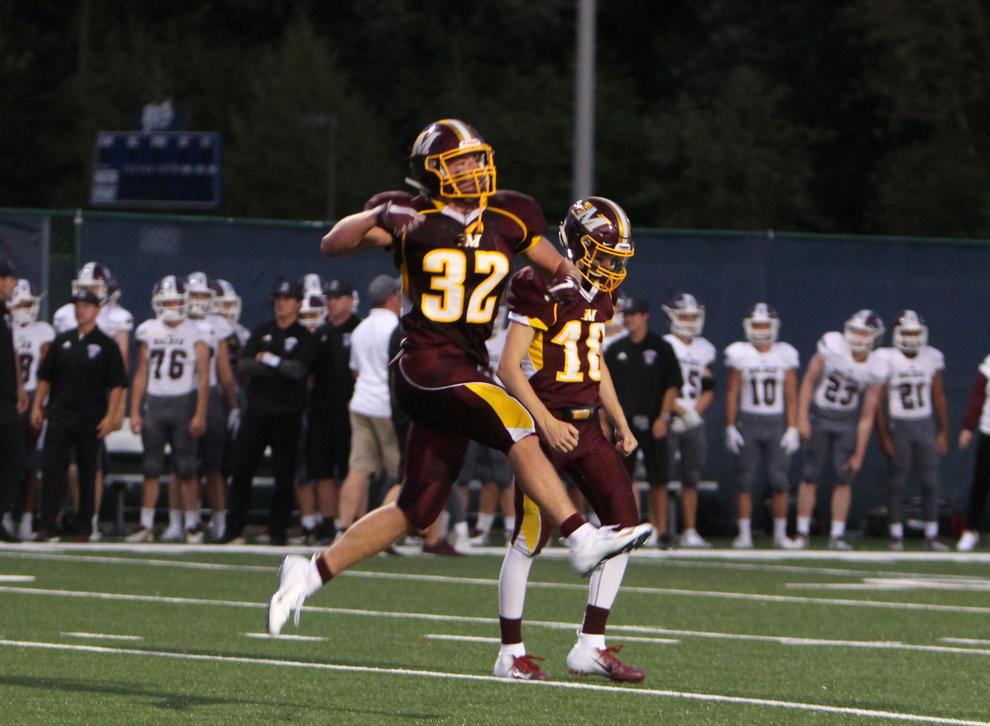 Holmen at Menomonie football 8-29-19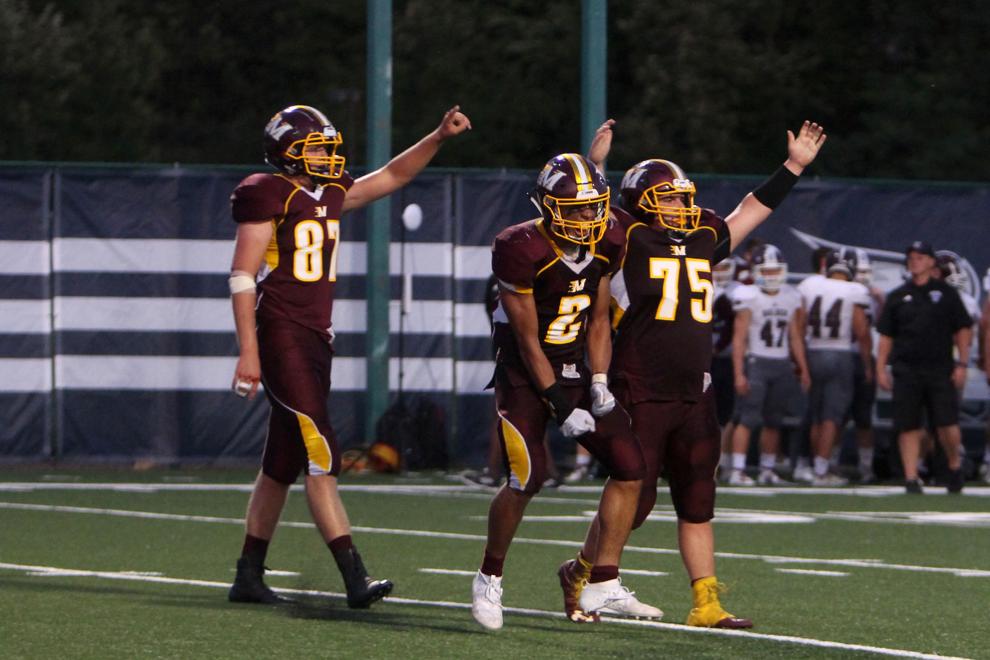 Holmen at Menomonie football 8-29-19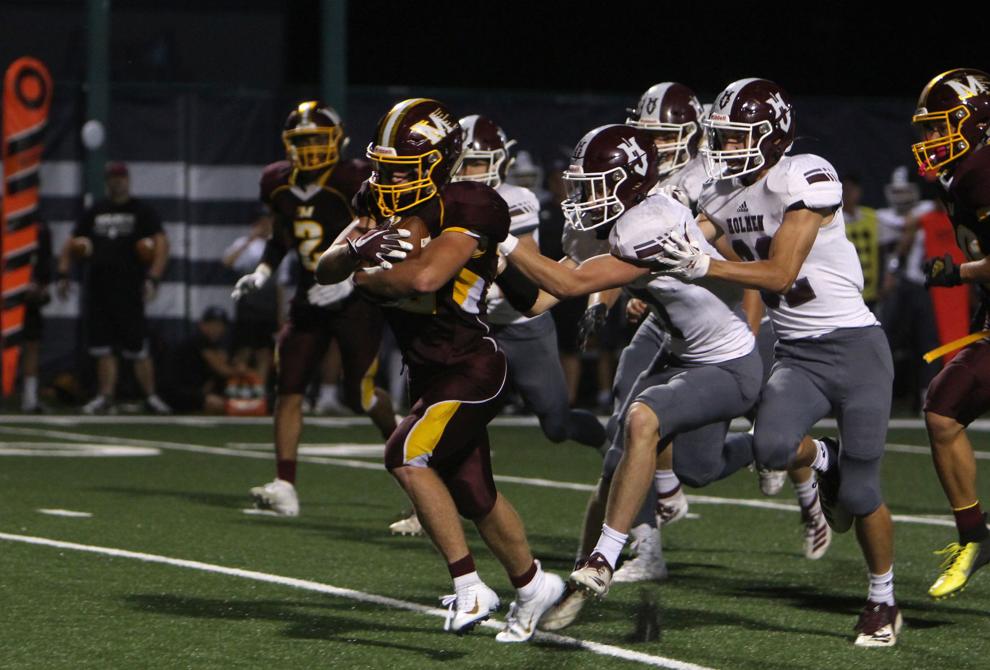 Holmen at Menomonie football 8-29-19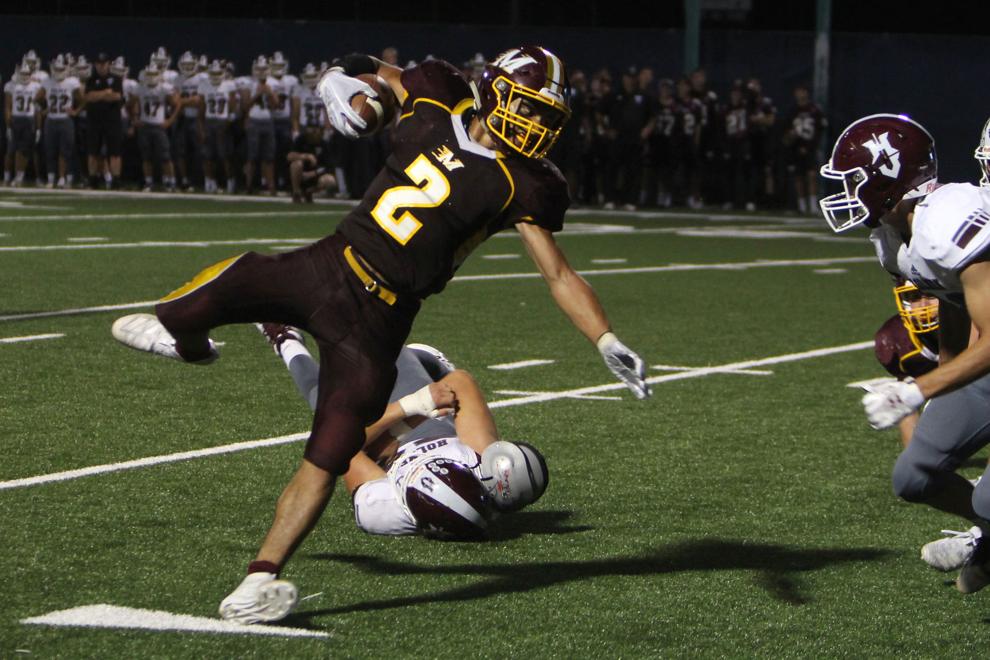 Holmen at Menomonie football 8-29-19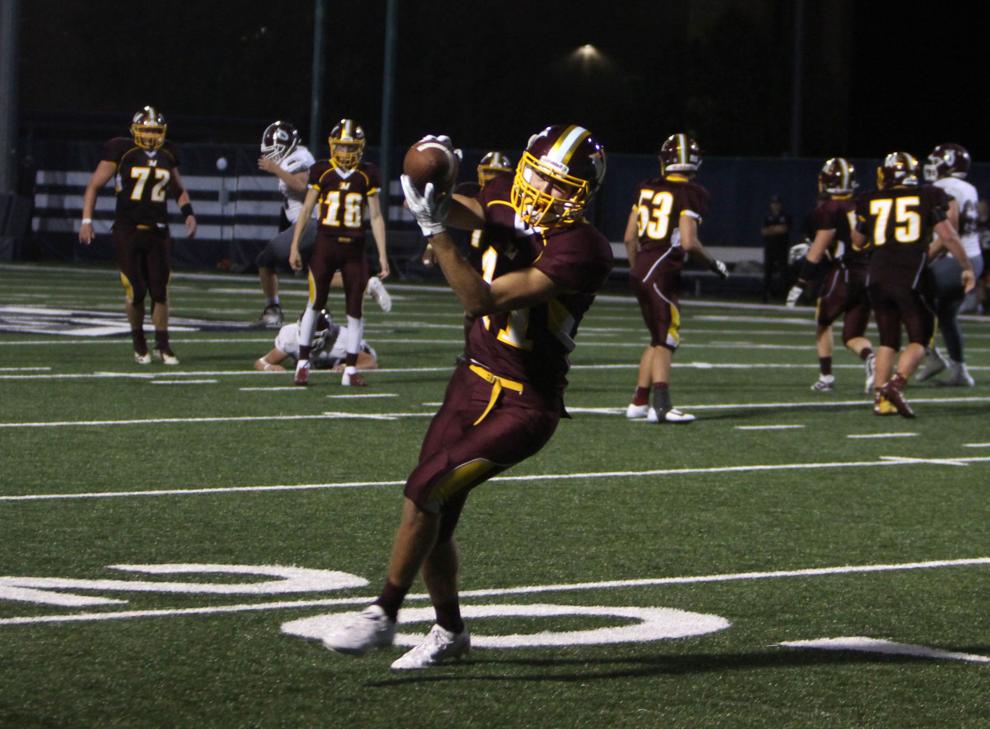 Holmen at Menomonie football 8-29-19