Paul Holman anxiously waited for the La Crosse County Health Department to update the county's "COVID-19 Compass" on July 15.
Another week in the orange, or high risk, sector meant the Central High School girls tennis coach would be able to meet with players for the first time since the coronavirus shuttered schools and sports across Wisconsin in March. A jump back into the red, or severe risk, would move everything back to square one.
Naturally, Holman was thrilled it stayed orange. And while he remains hopeful fall sports are able to go forward, he knows it's not a given amid the pandemic — as was evidenced by the La Crosse County COVID-19 Compass jumping back to red Wednesday.
"(To use) a phrase many people are saying, 'How do you plan for the unknown?'" Holman said.
Some clarity should come after the WIAA Board of Control meets Thursday morning to discuss the fall sports season and a proposal submitted by school administrators from the southwest area of the state.
Tennis, along with golf, is one of the safest WIAA sponsored sports. Players are able to maintain social distancing while playing, they have their own equipment, and the sport is often played outdoors.
But the virus is sure to alter the season — if there is one.
If it came down to it, Holman said he is open to changing the Red Raiders' schedule and only playing area schools.
"Playing against each other is better than not playing at all," he said.
Onalaska coach Kurt Gutknecht has implemented some USTA guidelines for the lessons he teaches for the Onalaska Parks and Recreation Department, including spraying balls with disinfectant, and noted that tournaments being held in the United States have required players to only serve and touch their own marked balls.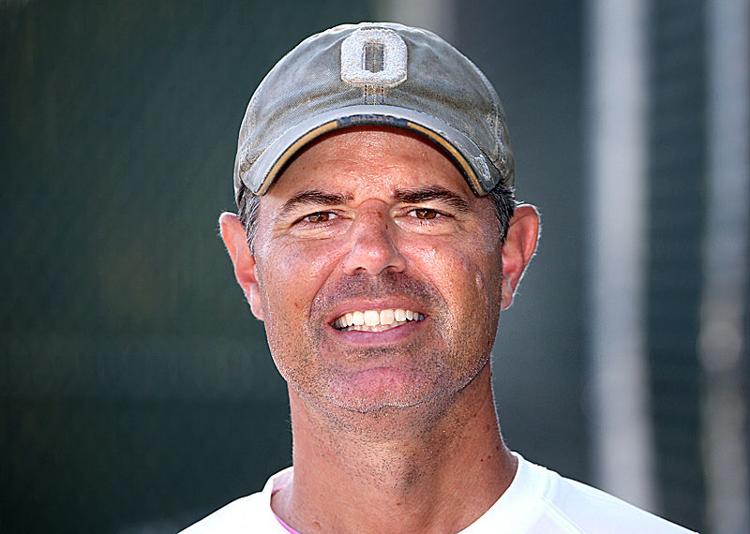 "I think it could be done that way," Gutknecht said. "It's just a matter of making sure everybody abides by the protocols and doesn't make light of the seriousness of the virus."
Transportation for matches would also be tricky, though Holman feels teams should be able to spread themselves out on buses. Perhaps the biggest hurdle for tennis is out of its control: the fate of high-contact sports, such as football.
"Cross country and tennis and golf would be a lot easier to run than the other sports," Gutknecht said. "Would they allow those sports to participate if the other one's don't? I don't know."
"I kind of have a gut feeling that it's going to be all or none," Holman said.
The sooner coaches know, the better. Teams can begin practice Aug. 11, and matches begin Aug. 15. That makes any opportunity coaches get to see players crucial after not being able to for much of the summer, particularly if they have a young team, as both Gutknecht and Holman do.
"Probably three-fourths of our season is done by the time school starts," Holman said. "We use the summertime to kind of get to know them a little bit, work with them a little bit. … Some rust will definitely have to be taken off the first week of practice."
Be the first to know
Get local news delivered to your inbox!