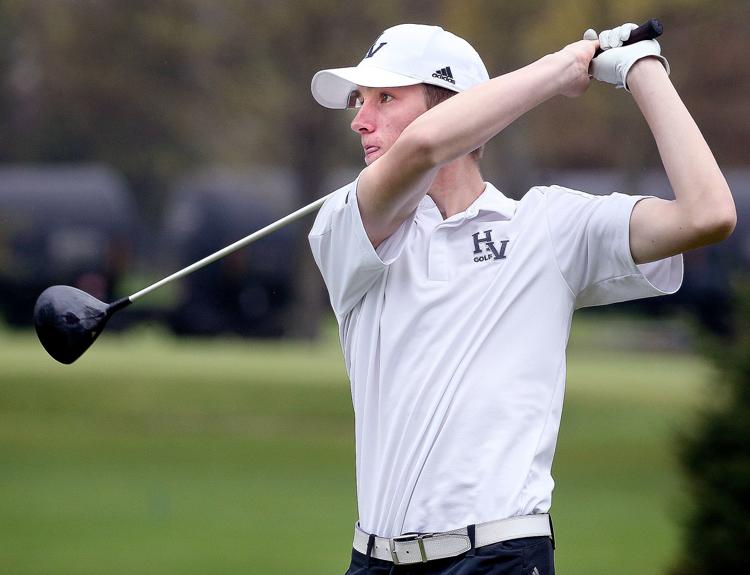 ONALASKA — Golfers golf, and those who play on the Holmen High School boys team aren't an exception to that rule.
During the season, they go to school and play golf as long as the rain isn't pouring down or there isn't snow on the ground.
In the summer, they work and golf. Most of the time they golf together.
That's how the Vikings have built the current powerhouse program of the MVC. They have worked hard for all of this and challenged each other consistently to win 11 conference meets in a row, including the first four of this season.
"Being competitive (with each other) is a good thing," Holmen coach Paul Laxton said as the team prepared to practice Friday at The Golf Club at Cedar Creek. "It's an individual sport, but they are a team right now, and they expect a lot out of each other.
"They are good at bringing out the best in each other."
That's what is happening this spring, and Laxton and the Vikings expect things to only get better as they move toward the WIAA postseason.
The team's goal is crystal clear if you talk to players. They intend on competing as part of the Division 1 field at the state tournament for the first time since 2014 when the first week of June rolls around.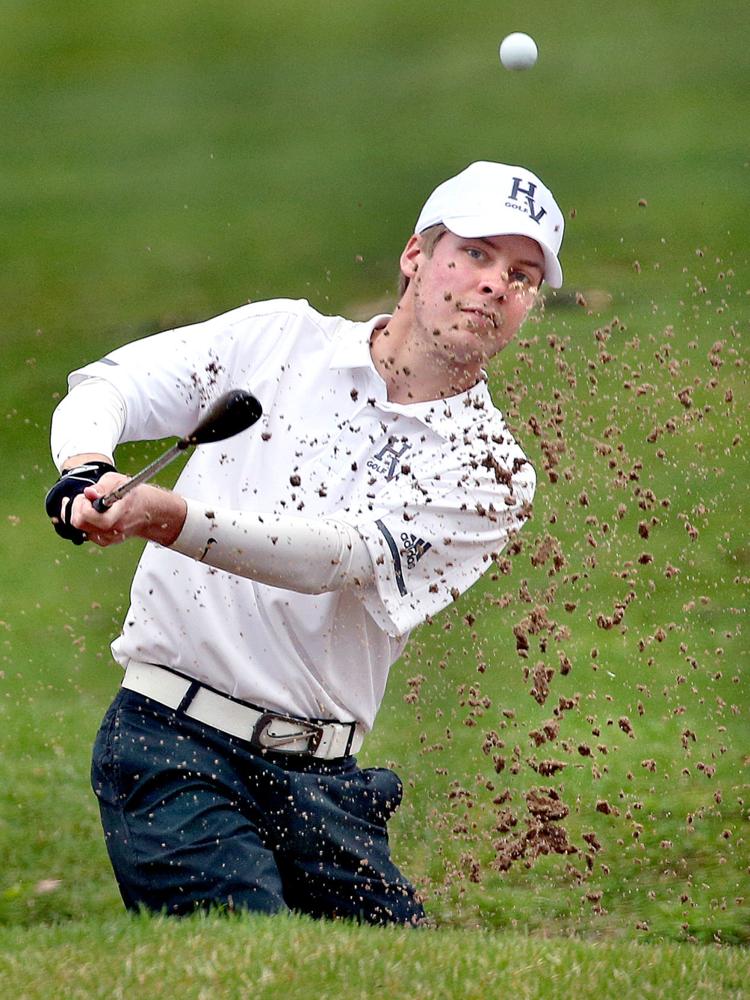 "The sectional is the step we have to get past," Holmen senior Cody Dirks said. "We've put a lot of pressure on ourselves when we get to the sectional, but we can get there this year. We know we can."
The confidence comes with experience, and the Vikings are loaded with that.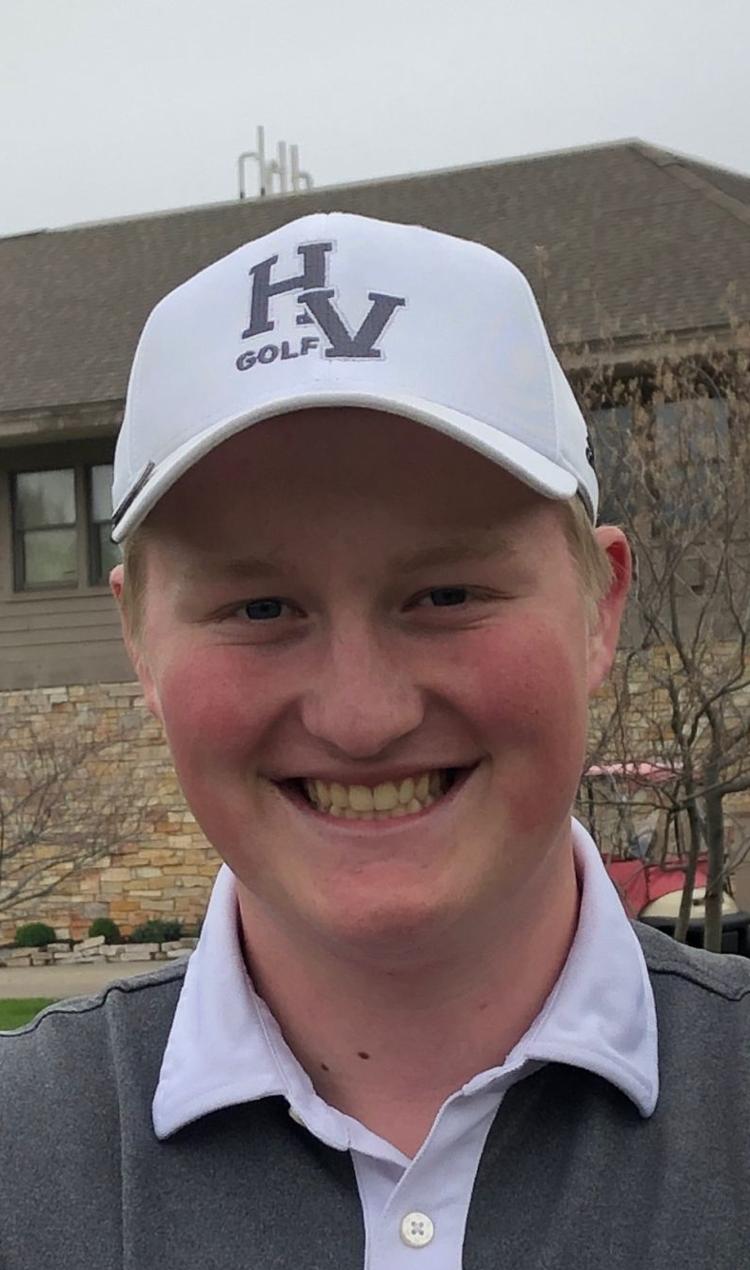 Dirks, who will golf at Iowa Central Community College next season, has been a scoring varsity player since he was a freshman. The same goes for classmate Nathan Damaschke.
Junior Carson Brock and sophomore Sam Evenson were also contributors as freshmen, and freshman Brennan Dirks is on the varsity now.
Collectively, that adds up to a lot of varsity rounds for these golfers as they attempt to become unbeaten conference champions for the second year in a row.
Winning all of the MVC meets last season may have come as a surprise to some of them, but the way this season is playing out hasn't. Tomah has finished second three times and within eight strokes each time, and Laxton knows the Timberwolves and Onalaska can push Holmen.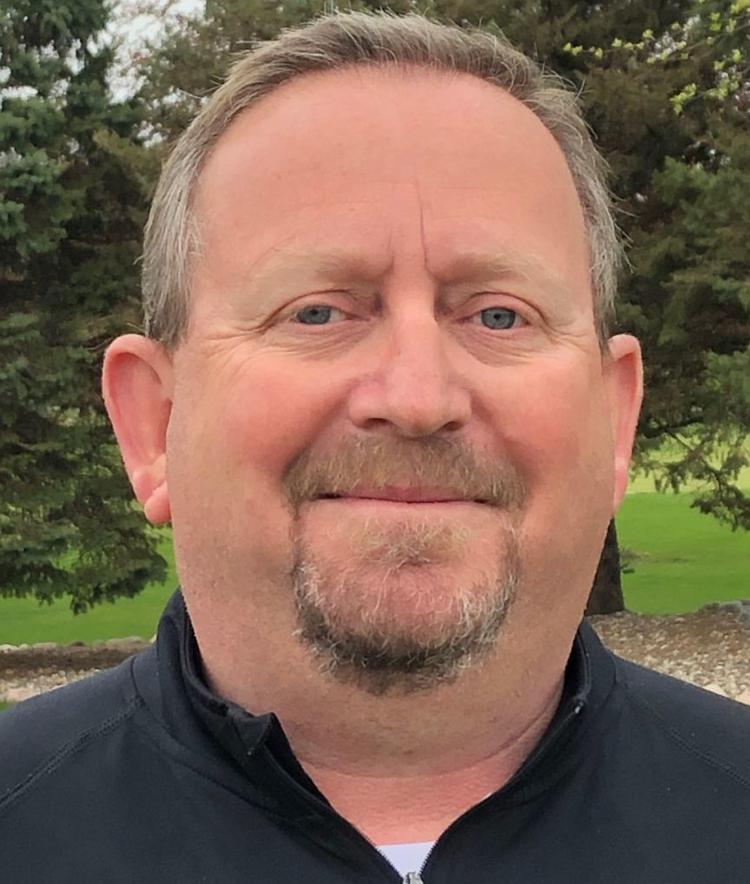 But it's also becoming apparent that beating the Vikings is going to be tough with lineup balance being a key reason.
Brock, with a 1-under-par 68 at Forest Hills, is the only Viking to win outright a conference meet. But using that meet as an example, all five Vikings finished among the top 14.
All five were in the top 16 during Thursday's victory at Coulee Golf Bowl in Onalaska with Cody Dirks tying Sparta's Austin Erickson for medalist honors at 78. They were all 11th or better in a win at Sparta's River Run to open the season.
Beating the field at Forest Hills also brought with it a significant number. The Vikings shot a 300 that day, and it marked the first time that an MVC team scored a 300 in a conference meet since Holmen did it in 2015.
"That 300 definitely boosted our confidence," Brock said. "I think we had a lot of confidence going into the season after what we accomplished last year and having four of those guys coming back. We've just tried to build off of that since then."
The first phase of building off of last season was a summer of golfing together. Cody Dirks, Brock and Damaschke all work together at the La Crosse Country Club, making that an easy process.
Damaschke said a combination of the three or all three — Brennan Dirks will also work there this summer — spend their time on the course after work.
"We always play," he said. "Sometimes, we're out there until 9 (p.m.). Then we go home, sleep, get up for work and do the whole thing over again. It's what we like to do."
Those rounds are also a chance to ramp up the competitive part of the game without consequence. While they may all be out there to work on aspects of their game, none of them are out there to lose.
Brock said they will designate things to go to winners sometimes for extra motivation, but it's mostly a matter of pride. Damaschke, however, is looking for one thing and one thing only when it comes to his score.
"With me and Cody, it's more working on our game," he said. "When it comes to me and Carson, I try to beat him every time. I don't know if he knows this, and he's my teammate, and I love him. If I can beat him by one stroke, it makes me very happy."
But Damaschke and his teammates would love to see how much happier he would be if the Vikings can break through and qualify for a state tournament later this month.
Be the first to know
Get local news delivered to your inbox!