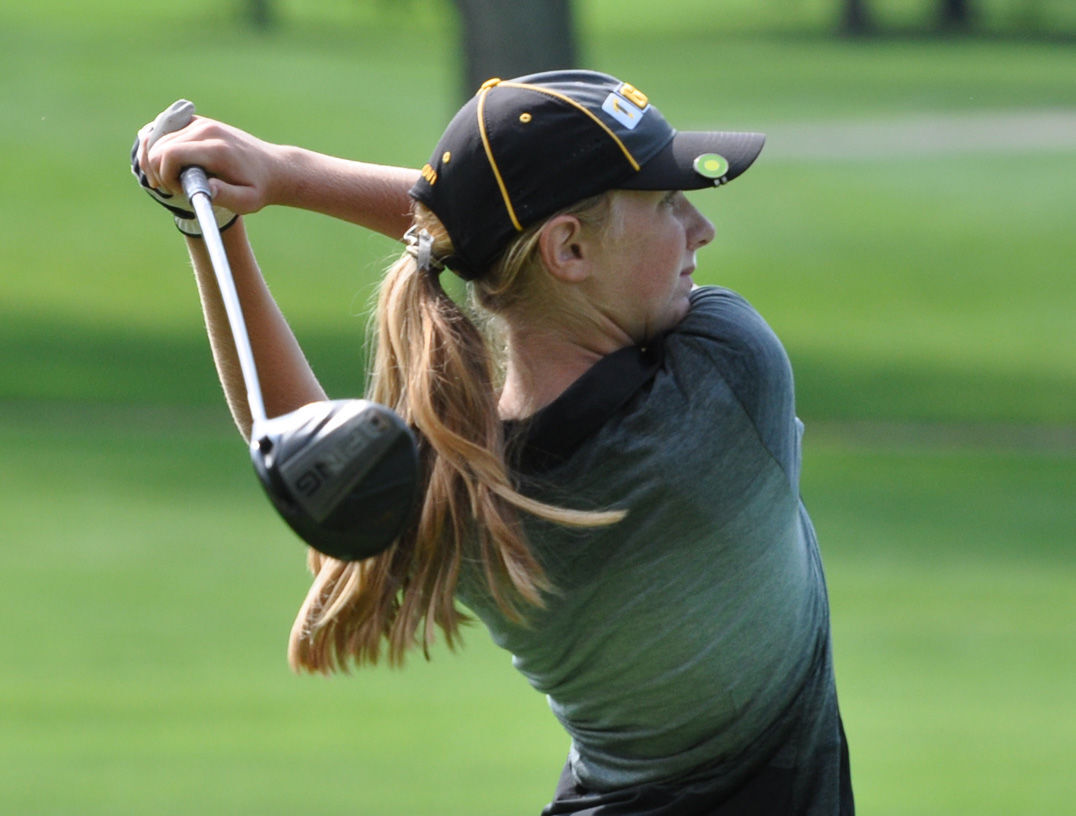 Tomah High School girls golf coach Tonya Gnewikow spent part of Friday morning composing an email for the players and parents involved with her team.
She wasn't sure what to say, but she committed to keeping them in the loop with the uncertainty of the fall season.
"It was hard to send," Gnewikow said. "I don't even know myself what's going to happen, and it's very, very frustrating. Things change by the day."
Gnewikow and other girls golf coaches hope to get some good news when the WIAA meets Aug. 14 to further discuss plans for fall sports. Golf teams are cleared to begin practice Aug. 17, and the WIAA's official stance on fall sports this week is that they are on as scheduled with the starting dates for some of them pushed back.
But that doesn't mean Gnewikow and other coaches may have to come up with a Plan B at some point.
Minnesota's state association (the MSHSL) officially moved volleyball and football to the spring this week and left other sports such as cross country, tennis and swimming in the fall. Boys and girls golf are traditionally spring sports in Minnesota.
"I certainly hope we will be playing (in the fall)," Gnewikow said. "In relation to other sports, this is one we truly can do right now and do it safely."
The WPGA and WSGA have run junior events all summer — one took place at the La Crosse Country Club in June — as golf became the first sport to get back to action. Courses around the state added safety precautions to get golfers on courses for business, and that followed through to tournaments.
"A lot of my female athletes in participated in those, and so did my sons," Gnewikow said. "I know people are talking about doing some fall things in the spring, but it would be nicer for us to be able to get out and there go now."
MVC activities directors will decide how to move forward after the WIAA meeting next week.
The Timberwolves won the conference championship last season behind a very consistent effort led by sophomore Sophie Pokela, who was the MVC's player of the year. Tomah followed that up by qualifying for the WIAA Division 1 state tournament.
With Pokela a junior and returning No. 2 player Brin Neumann just a sophomore, the Timberwolves can put together some pretty high expectations. Amelia Zingler and Jayda Zhu also contributed significantly to the team accomplishments last season.
The idea of having those players wait until spring would be difficult for Gnewikow, who thinks an abbreviated spring schedule — which has been discussed as an option — wouldn't work for golf considering Wisconsin weather.
She also believes the precautions established for summer tournaments can be applied this fall to make golf possible. Some of those precautions included not exchanging scorecards, not touching the flag pole and taking relief from a badly positioned ball in a bunker instead of using a rake to fix the situation.
Golfers arrived 45 minutes before golfing and left when rounds were completed as tournaments used tee times instead of shotgun starts to alleviate the number of people on the course at one time.
"You kind of lose the fun camaraderie and announcing of who won when you have to leave right away," Gnewikow said, "but they still get to golf, which is what's important."
Be the first to know
Get local news delivered to your inbox!