STEVENS POINT, Wis. — The Tomah High School girls golf team is headed to the WIAA state tournament for the first time in five years.
The Timberwolves shot a 360 at the Stevens Point Country Club on Tuesday to hold off Stevens Point by three shots and win a sectional championship to earn a spot in the state meet.
Freshman Brin Neumann shot a 10-over-par 82 as Tomah gave itself a fourth chance to compete for a Division 1 state championship. The Timberwolves also qualified for state in 2011, 2012 and 2014 with their best performance an eighth-place finish in 2012.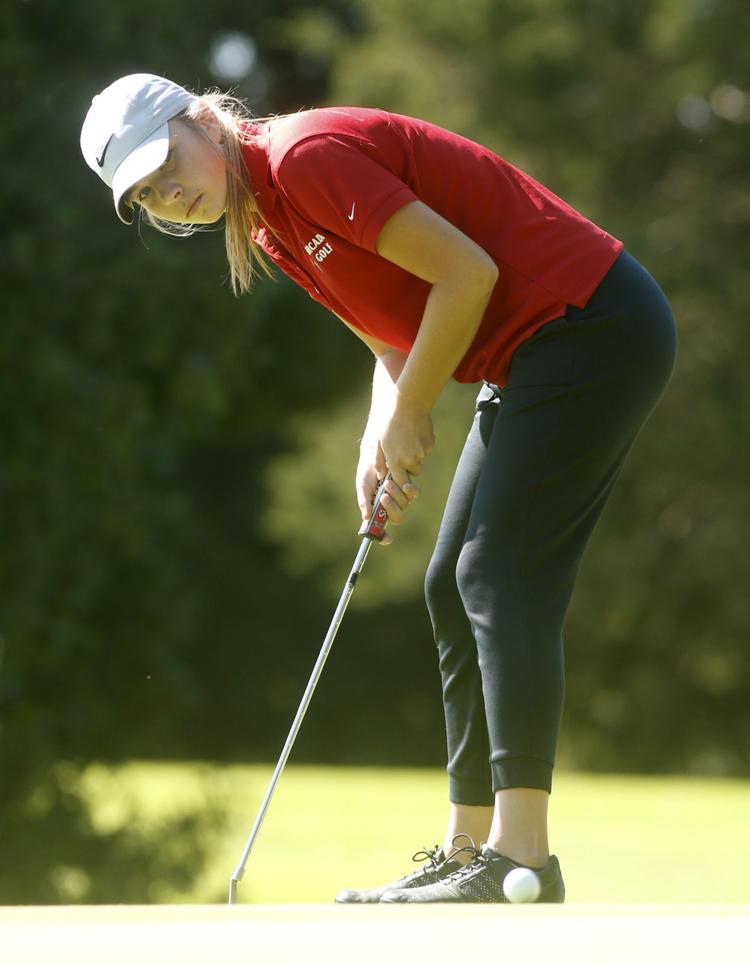 Neumann finished two shotsd ahead of runner-up Jessica Hagman of New Richmond and three shots ahead of third-place Jaden Woiwode of River Falls and Abby Nickel of Stevens Point.
The top two teams from each sectional qualify for state, which is scheduled for Oct. 14-15 at University Ridge Golf Course in Verona, Wis.
Stevens Point, with its 363, earned the second spot, while third-place Onalaska finished nine shots short of its fifth straight state meet. The Hilltoppers shot a 372 and four shots better than fourth-place New Richmond (376).
The Timberwolves also received a 90 from sophomore Sophie Pokela and 94s from senior Sarah Peterson and freshman Amelia Zingler.
The Hilltoppers were led by junior Malia McGarry (90), who tied for ninth place. The final individual spot for state qualifiers was an 87, leaving McGarry three shots off the pace.
You have free articles remaining.
Register for more free articles.
Stay logged in to skip the surveys.
Junior Amber Nguyen and sophomore Allison Balduzzi shot 91 for Onalaska, which also received a 100 from sophomore Kiya Bronston.
Holmen freshman Emily Nelson was the top local individual sectional qualifier, and she shot a round of 100.
Prairie du Chien Sectional
PRAIRIE DU CHIEN — Arcadia/Independence missed a qualifying spot by eight shots and finished third, but it won't be shut out of state.
Senior Rylee Haines shot a 95 and placed eighth overall to grab one of three spots saved for individual qualifiers. Haines' performance led the way to a team score of 411, which was beaten by Edgewood Sacred Heart (351) and Osseo-Fairchild/Fall Creek (403).
G-E-T placed sixth (446) and Black River Falls eighth (473). The Red Hawks were led by sophomore Emily Nelson (102) and the Tigers by junior Gabbi Antonelli (101).
Arcadia/Independence also received a 98 from sophomore Hallie Tulip.