Katie Flaherty has been coaching gymnasts since she was a teenager.
She started coaching at the age of 14 at Blue Angels Gymnastics Club in Galesville, and is now in her first year of coaching at Holmen High School.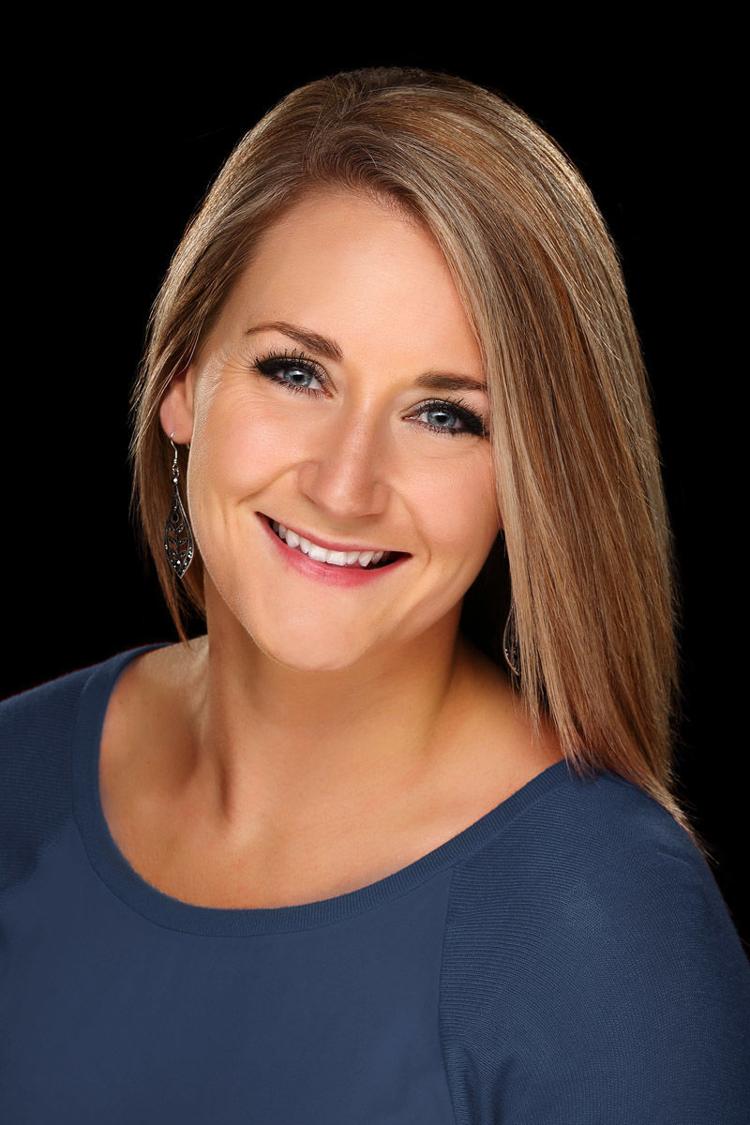 Flaherty is already familiar with the area as she attended high school at Gale-Ettrick-Trempealeau, then followed that with being an assistant coach to then-in-charge, longtime coach LeaAnn Bohn.
"I moved from Iowa after grad school back to Galesville, and I instantly went to the athletic director (at Holmen) and said that I really would be interested in this job," Flaherty said. "A lot of the girls that I coached at Blue Angels, I have them on my team again and it's fun to see them grow in gymnastics."
Flaherty took over the reigns of the Holmen gymnastics program from longtime coach Karen Kuhlmann, who led the program for 33 years. Besides Flaherty, the program also has new guidance in assistant coaches Robyn Niederkorn, a G-E-T graduate, and Emma Madsen, a Holmen graduate who earned a WIAA state championship on the vault.
The new trio guiding the Vikings are doing so with a young team. Holmen's roster has 13 girls that consists of three seniors, and five freshmen. Flaherty estimates that she's previously coached seven of the girls, which is something that fills her with feelings of warmth, gratitude and appreciation for the sport.
"It's just humbling to know that I was a part of their love for gymnastics all of these years and that I can be with them during their high school career," she said. "Everyone that I coach fills a different place in my heart, and I feel like with this team it's just so cool to see how they've evolved into the sport."
PFENNIG AND ZIEGLER LEAD NEW CO-OP: In its first year of being a co-op, the Onalaska/G-E-T gymnastics team also received a new pair of head coaches in Kelly Pfennig and Teagan Ziegler.
The co-op — which is composed of athletes from Onalaska, G-E-T, Melrose-Mindoro and Cochrane-Fountain City — has 17 gymnasts on its roster, which was a surprise to Pfenning, considering that the co-op was created due to an anticipation of smaller numbers.
"It's a lot more than we expected," said Pfennig, who graduated from West Salem High School in 2009. "One reason for the co-op was that we weren't sure how many girls would come out, and we ended up getting a lot more than we thought."
The co-op has eight gymnasts from G-E-T, five from Onalaska, three from Melrose-Mindoro and one from C-FC. While having gymnasts from schools a significant distance apart can be a challenge when it comes to coordinating transportation, the distance challenge won't last for long as the co-op will split next year due to the number of gymnasts this season.
Taking on a large team has been a new experience for Pfennig, who has previous coaching experience after being an assistant coach at Middleton High School and West Salem.
"It's a lot more work, but in a good way," Pfennig said of coaching a large team. "We have a really close-knit team. My goal is to give them the same amazing experience that I had at West Salem."