When Ryan Wink, Cody Dirks and Hunter Schultz are on the ice at the same time for the Aquinas co-op boys hockey team,, it's a thing of beauty.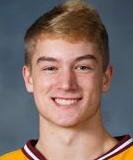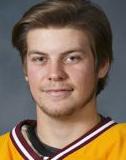 Wink, Dirks, and Schultz — positioned as left wing, center and right wing, respectively, for the Avalanche (12-9-0) — are the first line who have been playing together since their sophomore years.
Wink and Dirks attend Holmen High School while Schultz is a senior at Aquinas.
Since the three starting working together on the same line, they click like they've been playing since the Midgets level.
"Their chemistry is just unreal," Avalanche first-year coach Charlie Marshall said. "They know where each other are at and where they're going to be, and what type of pass to make ... and they know how to finish."
Wink and Dirks are among the top 10 point scorers in Wisconsin entering Saturday's action. Wink, who has 39 goals, is third in the state with 63 points, while Dirks, who leads the state in assists (47) is tied for seventh in points (57).
Dirks works the corners and sees the ice as well as anyone else in the state, according to both Marshall and Wink.
The three have scored 168 out of the 236 points for the Avalanche.
"We know we have to be the leading contributors on the team," Wink said. "After losing a solid bunch of seniors last year, we know we have to be the scorers. We have to be the ones putting up the numbers."
It is Wink, however, who has found the net most often.
During Wink's freshman year, he played just one junior varsity game under the supervision of Marshall. Wink was then immediately promoted to the varsity squad. Since then, Wink has scored 147 points for the Avalanche.
"He's put in the time since he's been a little freshman," Marshall said. "His reverse shot's like getting shot out of a cannon. If a goalie hasn't seen him before, they definitely are surprised at it, especially for a high-school-aged kid."
Schultz, meanwhile, has missed two games due to a concussion, but has 25 goals — second on the Avalanche — on his account.
The Avalanche ended their three-game losing streak with a 9-2 win last Thursday over Black River Falls, but then dropped a 7-3 game against Tomah/Sparta. There's just two games remaining in the regular season after Saturday's game against West Salem/Bangor, so getting back in the winning frame of mind was what the Avalanche needed.
"Like coach always tells us, the last game's the most important one," Wink said. "We need to be playing our best hockey down the stretch. We need to work hard in practice and stay focused."
Not only was that three-game losing streak tough, but so were the first couple of weeks this season. Outside of the Wink-Dirks-Schultz line, the Avalanche roster is young. It was up to the three seniors to make sure the youngsters knew what it meant to play at the varsity level.
Marshall realizes younger skaters have to step up now in order to make the 2019-20 season a success.
"Right when these guys are gone next year, someone else is going have to lead and these guys are great examples of what you need to do and where you need to be and how to get there," Marshall said.
It was Wink, who Marshall describes as a quiet leader, who spoke up after an early-season practice.
"We would let them know what it meant to be a winning team," Wink said. "Screwing around in practice can't happen. This is a big step from Bantam hockey. If they're not playing, they need to be watching drills and watching older guys and the way they're skating."