Having the freedom to choose your season schedule is something that comes with being an independent team in Wisconsin high school girls hockey. As for the Onalaska co-op, that means a season filled with state-ranked teams and overall tough competition.
It can mean some peaks and valleys during the regular season, but a battle-tested squad when the tournament rolls around.
The Hilltoppers (6-7-1) have been taking on state-ranked teams since they hit the ice in the beginning of the season and as February tournament-time inches closer, Onalaska continues its stretch of strong opponents.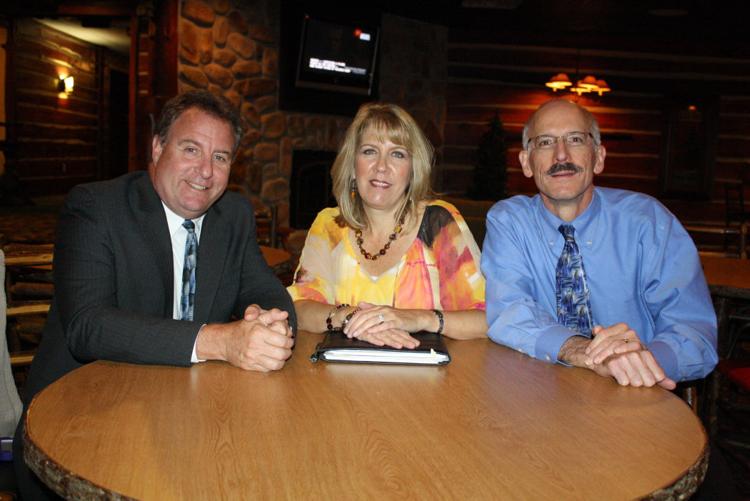 "The teams we are playing against (in the next few weeks) are not an easy portion of the schedule," Onalaska coach Mark Thorn said. "We aren't focused on wins and losses, we're focused on making ourselves better and focusing on the four or five games in the playoffs."
The Hilltoppers have proven they can compete with ranked teams after facing off against No. 2 Eau Claire-Altoona, No. 7 Wisconsin Valley Unions and the No. 8 Fox Cities Stars, to name a few. The team's upcoming schedule doesn't get any easier as they are set to travel to No. 1 Hudson on Saturday and welcome No. 6 Cap City on the Jan. 19.
One thing contributing to the co-op's success is running three lines of forwards and five sets of defense, something that Thorn said most teams don't do. Success also comes from having a well-rounded team, which is something that the Hilltoppers are developing into.
Sophomore forward Jaidyn Groshek has played a crucial offensive role, leading the team with 13 assists while scoring seven goals. Junior forward Kayley Manglitz leads the team with 12 goals, including a pair of hat tricks, and has seven assists for 19 points.
"She (Manglitz) is a competitor and she wants to play," Thorn said. "She inspires a lot of the other girls to also bring that. Kayley is center on our first line, and she has great folks around her to help support her."
Senior goalie Claire Bekkum has been busy, facing 397 shots and saving 350.
Offensively, the Hilltoppers have a number of players who can score, which is something that keeps opponents on their toes.
"They (opponents) don't know what we're capable of doing and that's a good thing," Thorn said. "We're kind of just the underdogs, and as I look at it, the girls on this team have the will to win and they want to want to win. As a coach, I can't ask for much more."
The Hilltoppers will need to play well in the stretch run of their schedule, and hope to carry that momentum into the postseason.
"From a sectional playoff point of view we're sitting pretty good, but we're not going to rely on that," Thorn said. "I believe our record does not truly express the type of team that we have. We don't schedule an easy schedule, we look to schedule the top competition throughout the state and continue to get better."