ONALASKA — As the momentum started to build against it, the West Salem/Bangor boys hockey team found the answer it needed on Thursday night.
A two-minute stretch in the third period not only allowed the Aquinas co-op to tie the game on a goal by Holmen senior Jacob Daily, but Panthers senior Sam Szymanski went down with a knee injury that seemed — in the moment — to take the wind out of his team's sails.
However, junior Connor Brown soon found the net for his second goal of the game, and senior Zach Hutchinson provided some breathing room as the Panthers topped the Avalanche 4-2 at the OmniCenter.
The Panthers improved to 4-3, winning back-to-back games after dropping three of four.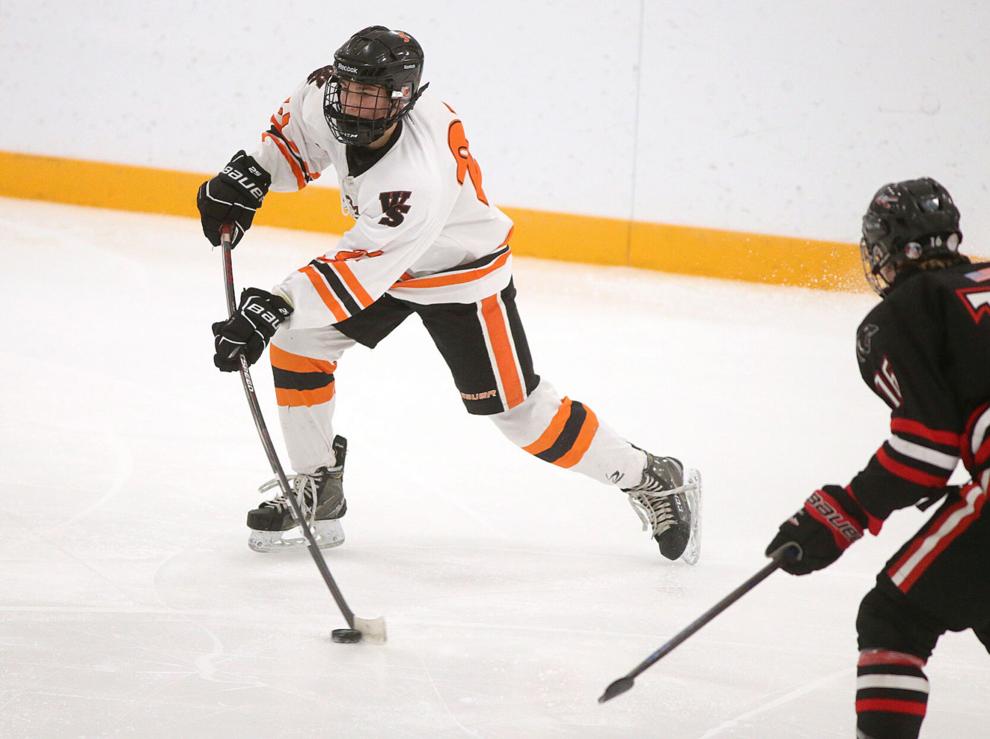 "I thought we were pretty resilient tonight," West Salem/Bangor coach Eric Borre said. "We pressured them hard, we made them move the puck faster than they wanted to, and I thought as the game went on, not only did that help us, but it took a toll on them, as well.
"We didn't let them break the zone as fast as they wanted to, and that gave us some opportunities."
The Avalanche (2-7) jumped out to an early lead, as Evan Johnson scored on the team's first chance of the game. Johnson, a sophomore at Holmen, scored his team-leading seventh goal just 52 seconds into the contest.
Avalanche coach Charlie Marshall was happy with the quick start, but wanted to see his team carry that effort throughout all three periods.
"We just came out ready to go, got a quick shot, and it went in," Marshall said. "After that, we thought it was going to be an easy game and kind of let up, in my opinion. It took us about a period-and-a-half to catch back up, so after the first few minutes, it was rough for us."
That rough stretch started with a tripping penalty that led to a Panthers power play, which junior Keagan Solberg converted at the 10:38 mark of the first period. Brown cleaned up a loose puck in front of the net with 30.1 seconds left in the opening period to send the Panthers into the first intermission with a 2-1 lead.
"It boosted our confidence, and we had to keep going," Brown said of the late first-period score. "We started out pretty slow, but once we got rolling, we picked it up and kind of went in our groove and kept it going."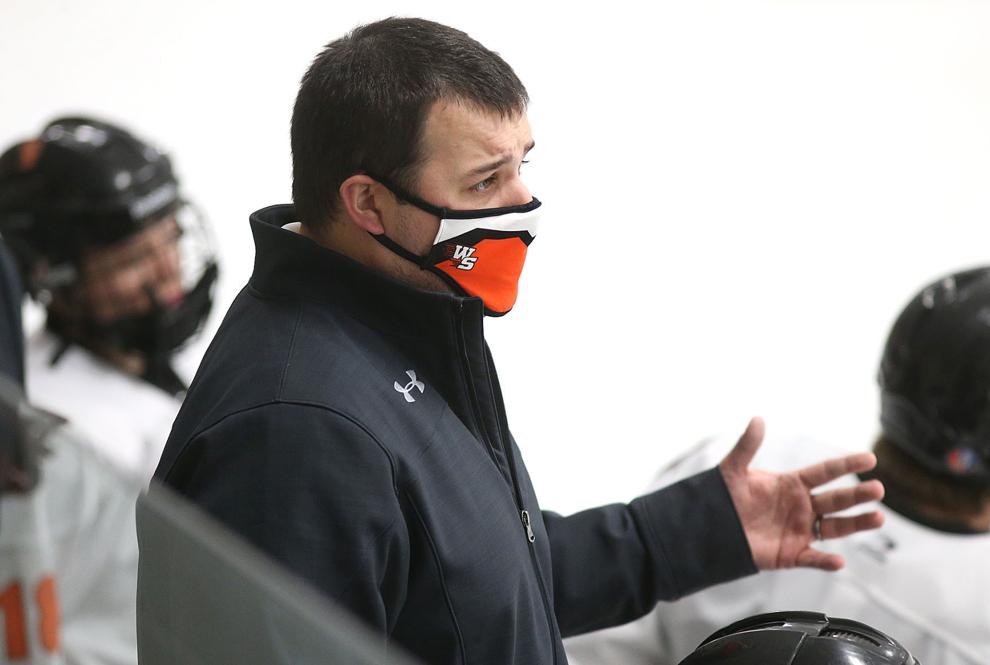 Borre was happy to see his team shake off a flat start to the game.
"It's all about the response in a situation like that. I thought our guys came out and played hard the rest of the game. I thought we were pretty solid after that," Borre said. "Our thing all season has been focusing on playing a whole game. You can't win a game in the first period, and you can't lose a game in the first period."
With four games in eight days to close out the regular season, Borre hopes that the positive week for West Salem/Bangor can keep translating to wins.
'For the most part, I thought we've progressed well every day, in both practice and games. Obviously we want to keep that going," Borre said. "It's a short season. It's only a month. We want to string things together shift after shift, period after period, and just keep plugging away."