A lot has been made of the ridiculous ease with which La Crescent High School junior Isaac Petersen is scoring goals this season.
With Petersen knocking on the door of Minnesota's record of 50 goals in a season — he has 49 — the spotlight shines brightly upon him, and deservedly so.
But let's examine another reason why the third-seeded Lancers are 16-0 heading into an MSHSL Section 1A semifinal showdown with second-seeded Rochester Lourdes (9-7) at 5 p.m. Tuesday in Rochester, Minn.
La Crescent's defense has been just as good.
The Lancers have allowed six goals in 16 games, and 10 opponents have left the field without scoring a goal. Red Wing became the 10th shutout victim of goalkeeper Mitch Dryden and the rest of the Lancers on Saturday.
Petersen was held scoreless for the first time all season, but Russell Drye's direct kick from 45 yards away in the 65th minute gave La Crescent a 1-0 quarterfinal victory and the game against Lourdes.
"We have three all-conference players in the middle of our defense, and we knew that was a place we'd be good this year," La Crescent coach JP Piche said after the Lancers beat Red Wing. "We have a lot of experience there and knew that would be a strength."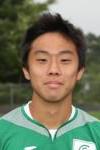 Senior stopper Ryan Loeffler, junior sweeper John Benfield and Dryden, also a junior, have been a tough group of any opponent to solve. Senior Jacob Hogan is another experienced defender on the outside for La Crescent.
Benfield, Piche said, is the fast player. Loeffler is the quick one.
"If they get by one, they'll have a hard time getting by the other," Piche said of Loeffler and Benfield. "If they get that far, they have Dryden there, so it isn't easy to score against us."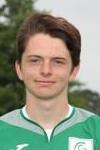 No team has done it twice in a game, and the Lancers shut out four straight opponents from Sept. 13-Sept. 20.
Four of La Crescent's last six wins have been shutouts heading into the game against Lourdes, and that has to make the team feel good about playing a program the caliber of Lourdes.
"We go undefeated and get the third seed," Piche said. "That tells you about the teams ahead of us."
Lourdes plays bigger teams regularly, and that is the biggest reason it has lost seven times. The team has offensive firepower, though, and has scored 54 goals.
Donovan Buss scored 12 goals during the regular season, and he had two in Saturday's 5-0 win over Stewartville. La Crescent's defense will meet up with him regularly and will have to gain the upper had if the team wants to keep its season going for a possible game against top-seeded Austin.