WESTBY — Senior Macy Stellner was 3 for 3 with a double, two runs scored, an RBI and four stolen bases as the first-place Westby High School softball team beat West Salem 10-2 to maintain its one-game lead over G-E-T in the Coulee Conference standings.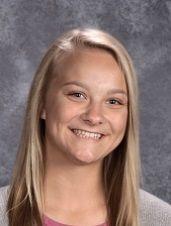 Westby (14-1, 10-1) scored four runs in the first inning and four more in the third while Jayda Berg shut the Panthers (3-12, 2-8) down on two hits. Berg struck out 12 and walked three.
Izzy Nedland was 2 for 4 with a home run and two RBI for the Norsemen, who turned two West Salem errors into two unearned runs.
G-E-T 11, Black River Falls 1 (5)
GALESVILLE — The second-place Red Hawks (12-3, 9-2) scored three runs in the first and eight in the fifth to take care of the Tigers (8-6, 5-4).
Genna O'Neill was 3 for 4 with a double, home run and three RBI for G-E-T, which won its fifth straight game. Teammate Ryann Duffenbach was 3 for 4 with a double and two RBI, and Maggie Bistodeau added a double and two RBI. O'Neill had two hits in the eighth, and Duffenbach ended the game with a two-run double. G-E-T had 15 hits.
Onalaska Luther 7, Viroqua 5
VIROQUA — Mackenzie Van Loon was 3 for 4 with a double and two RBI for the Knights (7-7, 3-6), who had six hits, took advantage of seven Viroqua errors and won their third game in a row.
Saige Zitzner hit a home run and went 2 for 4 with two RBI for the Blackhawks (6-12, 1-9).
SPARTA — The RiverHawks (8-7, 7-4) used a five-run second inning to separate from the Spartans.
Senior Jess Subera was 2 for 4 with a double, sophomore Cadie Gray 2 for 2 with a triple and two RBI, sophomore Santanna Carranza 2 for 3 with two RBI and junior Jada Johnson 2 for 3 with an RBI for Central, which had 13 hits and has won two straight games.
The second-place Vikings (13-5, 8-3) avenged a loss to the Blugolds and won their second game in a row.
TOMAH — The Timberwolves (9-7, 8-2) held on after scoring the first six runs and allowing the last four but only had three hits against Ava Smith.
Smith was 2 for 4 with one of Onalaska's four RBI in the top of the sixth. Allison Balduzzi, Isabella Zimmer and Sidney Fillbach also drove in a run each for the Hilltoppers (8-15, 5-7). The Timberwolves mained a half-game lead on Holmen for first place in the conference.
ONTARIO — The Cardinals (13-3, 12-1) clinched the outright conference championship with a 12-hit attack.
Emma Fortier was 3 for 4 and stole four bases, while Aliyah Langrehr (2 for 4, double, triple, two RBI) and Maddie England (2 for 4, home run, two RBI) powered the offense. Eight of Bangor's hits went for extra bases.
McKenna Riley also drove in two runs for the Cardinals.
De Soto 17, Kickapoo 7 (6)
VIOLA, Wis. — Pitcher and first baseman Jordan Young was 2 for 5 with a double and five RBI for the Pirates, who scored in every inning but the first and ended the game with a four-run sixth.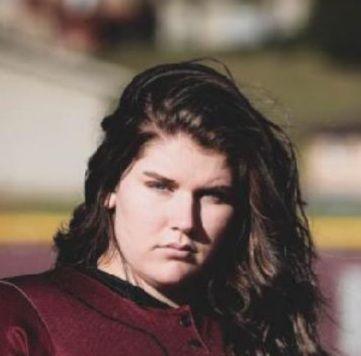 Center fielder April Haakenson was 3 for 5 with a double, three runs scored and two RBI for De Soto, which also had a big hitting performance from shortstop Zoey Boardman (3 for 5, three runs scored). First baseman and pitcher Jenna Gionali doubled twice, and Gracyn Beck and Lilli Runice each drove in two runs for the Pirates (13-3, 11-2), who hold a half-game lead over second-place Seneca (10-2) in the standings.