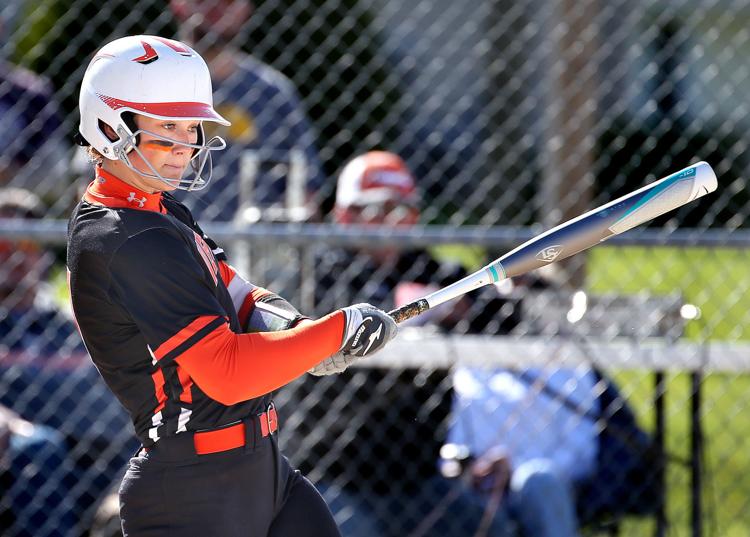 WEST SALEM — A senior-laden team accomplished a lot of new things for the West Salem High School softball program last spring.
Coach Brian Babiash was tasked with finding a new infield, a new outfield and new team chemistry to build on the success of a rare Coulee Conference championship and did that in his 16th season of leading the team.
Having a senior pitcher like Sam Thompson around helped that process, and it showed as West Salem beat visiting Logan 3-0 in a WIAA Division 2 regional final on Thursday.
The Panthers (23-3) won their 16th straight game by scoring three runs in the first inning and riding Thompson's arm to a two-hit shutout against the Rangers (12-11), who had won four straight games and six of their past seven.
Second-seeded West Salem plays top-seeded Ellsworth (22-2) at Ellsworth on Tuesday for the right to play for a sectional title and berth in the state tournament next month. Ellsworth is ranked fourth by state coaches.
"I was really worried coming into this game," said Babiash, who will coach in a sectional semifinal for the first time on Tuesday. "I was worried about overconfidence, not because they didn't think Logan isn't a good team, but because they might look at the seeds or where (the Rangers) finished in their conference.
"(Pitcher) Marissa (Kleman) did a good job for them because we never really got on her pitches after the first inning."
But Logan never figured out Thompson, either, and that made coming back from a tough defensive first inning impossible. Miscues led to all of West Salem's runs, and the Rangers didn't get a hit until Jojo Davis singled with two outs in the fifth.
Thompson struck out 10 and lowered her season ERA to 0.74 while pitching a second straight shutout.
"We were concerned with some of their pull hitters today, so we had to concentrate on (pitching to) spots that weren't their strong points," Thompson said. "We had to put the ball where it was hard to hit, and we had to do it consistently."
Thompson did that and had at least one strikeout in every inning. That performance has the team in new territory with the sectional game on the horizon.
The Panthers may not have hit the ball like they typically do, but that could lead to some confidence against Ellsworth, which beat Amery 12-2 on Thursday after losing to it 2-1 on May 13.
It isn't often that West Salem has trouble hitting two games in a row.
"Look at Abbie Cavadini," Babisah said. "She was 0-for-3 this game. Do you think she will do that again on Tuesday? I don't think she will."
Cavadini, a junior catcher, has 10 home runs and 46 RBI this season. She has been at the forefront of an offense that averages nearly seven runs per game after a committed offseason.
"Last year was kind like a slump for me," she said. "But I worked hard in the fall and winter on my hitting. I feel like I have more confidence this year."
That confidence expands for everyone each time Thompson enters the pitching circle.
She has been consistent for nearly four seasons and could be considered dominant the last two.
"You can't win without pitching, and you need someone like Sam to get where we are," said Babiash, whose team will take a 26-game conference winning streak and — eventually — a lot of experience into next season. "A lot of kids want to throw it and can throw it, but Sam has become a real pitcher for us."