NEW LISBON, Wis. — The Bangor High School football team won its 14th straight regular-season game by blanking New Lisbon 33-0 in a Scenic Bluffs Conference matchup on Friday.
The Cardinals (2-0) scored three touchdowns in the first quarter and rushed for 318 yards to push their conference winning streak to 39. Senior Zach Servais rushed for 99 yards and two touchdowns, while senior teammate Owen Johnson added two more scores for Bangor.
Junior Mathieu Oesterle rushed for 97 yards as Bangor scored 27 of its points in the first half.
Senior quarterback Hank Reader also rushed for a touchdown to take advantage of a defense that allowed the Rockets (0-3) 102 total yards.
NECEDAH, Wis. — The Cardinals answered a fourth-quarter touchdown with one of their own to beat the Falcons.
Stephen Daily scored the go-ahead touchdown, and Mehki Baradji the ensuing two-point conversion to put Necedah (1-2) in front of Brookwood (1-2) during a much slower second half.
Brookwood held a 31-30 halftime advantage and took that lead on a Frank Wildes 11-yard touchdown run and Garrett Anderson extra point.
The Falcons had three players with more than 80 rushing yards, and they were led by Dan Peterson's 88. Wildes added 84, Austin Frye 81 and Jaydon Koltermann 74 as the Falcons rushed for 362 yards. Frye and Wildes each scored two touchdowns.
Necedah rushed for 273 yards and was led by Baradji's 138 rushing yards and 106 receiving yards. Landon Murphy completed 8 of 9 passes for 159 yards and three touchdowns, and Josiah Hansen caught two of them.
Cashton 14, Wauzeka-Steuben/Seneca 6
SENECA, Wis. — The Eagles improved to 3-0, and Aiden Cook had a late interception to help seal the victory. Cashton extended its lead to the final margin on a touchdown drive that was finished with 3:20 left on the clock.
MENASHA, Wis. — The Bluejays scored the first three touchdowns and sent the Vikings toward their second straight defeat.
Quarterback Luke LeClaire completed a 24-yard touchdown pass to Brandon Graw in the second quarter to get Holmen within 21-7, but Menasha countered with another touchdown drive.
Senior Nathan Nevala rushed for a 5-yard touchdown in the fourth quarter for Holmen (1-2). LeClaire completed 6 of 12 passes for 65 yards and the touchdown, while Sam Barnett rushed for a team-high 69 yards.
Eau Claire Memorial 38, Sparta 14
SPARTA — The Old Abes (1-2) won their first game and dropped the Spartans to 1-2.
Sparta junior Nick Kent was held to 45 rushing yards on 14 attempts and kept out of the end zone after rushing for more than 200 yards in last week's win over Logan. Corbin Hauser added 36 rushing yards, but 24 came on one late carry.
Sparta quarterback Brett Steussel was 6-for-20 for 67 yards and had an interception returned for a touchdown.
Black River Falls 62, Princeton/Montello/Green Lake 6
BLACK RIVER FALLS — The Tigers (1-2) picked up their first win of the season , and quarterback Evan Ross passed for two touchdowns and rushed for two touchdowns.
Vos completed both of his scoring passes to Mike Roou, and Jordan Zillmer and Mario Newell added rushing touchdowns for Black River Falls.
The Tigers got on the board with the help of a kickoff return to the end zone by Jackson McCormick.
Southland 205, Houston 260
HOUSTON, Minn. — Max Schmitz shot an 11-over-par 47 for the victorious Rebels, and Houston's Owen Gaustad shot a 50 to force himself into a second-place tie with Southland's Cohen Wiste.
Ethan Knutson added a 54 for the Hurricanes.
High school football: Photos, Division 7 state semifinal, Bangor vs. Edgar
Nov. 15 Bangor vs. Edgar state semifinal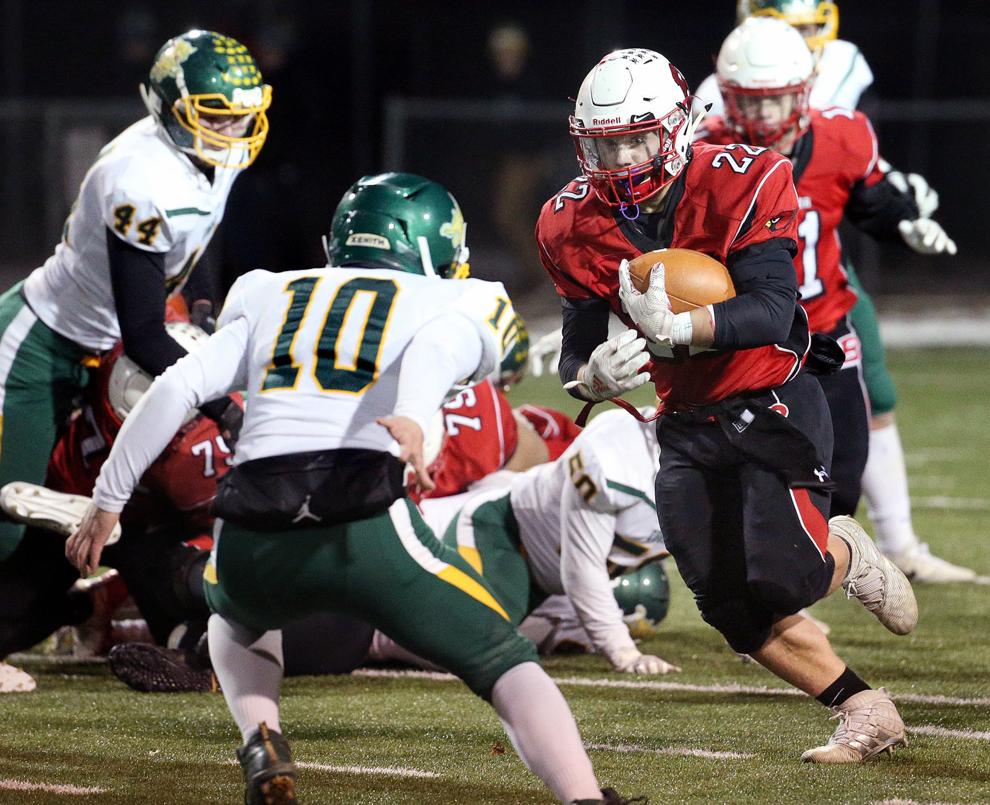 Nov. 15 Bangor vs. Edgar state semifinal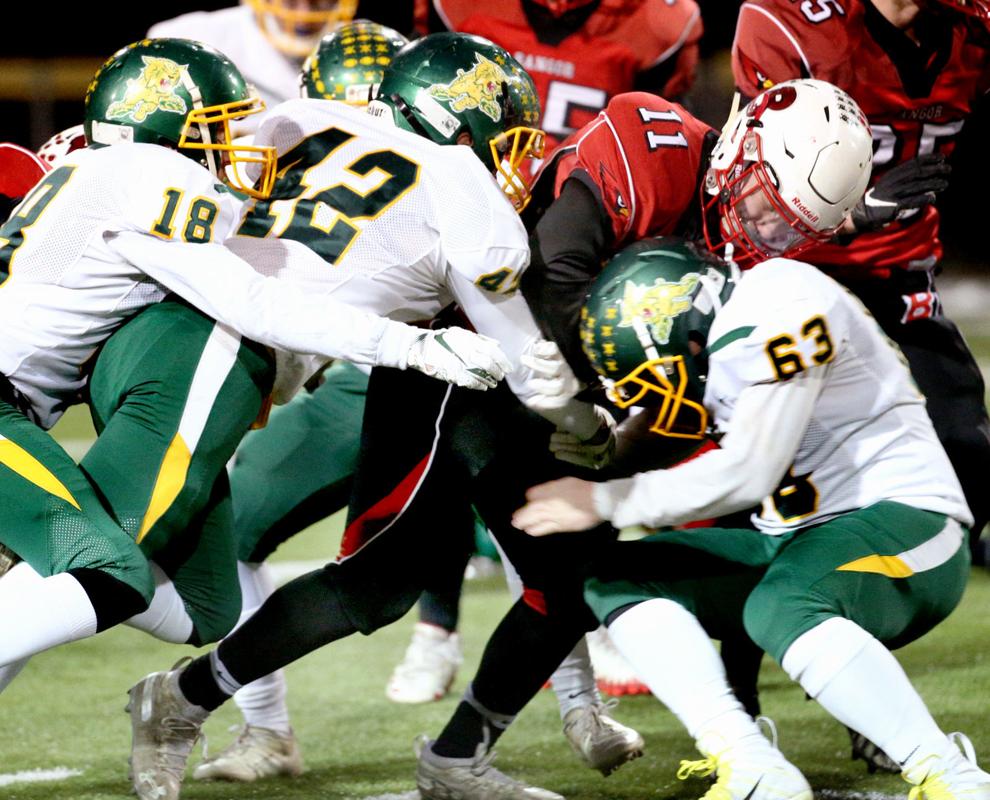 Nov. 15 Bangor vs. Edgar state semifinal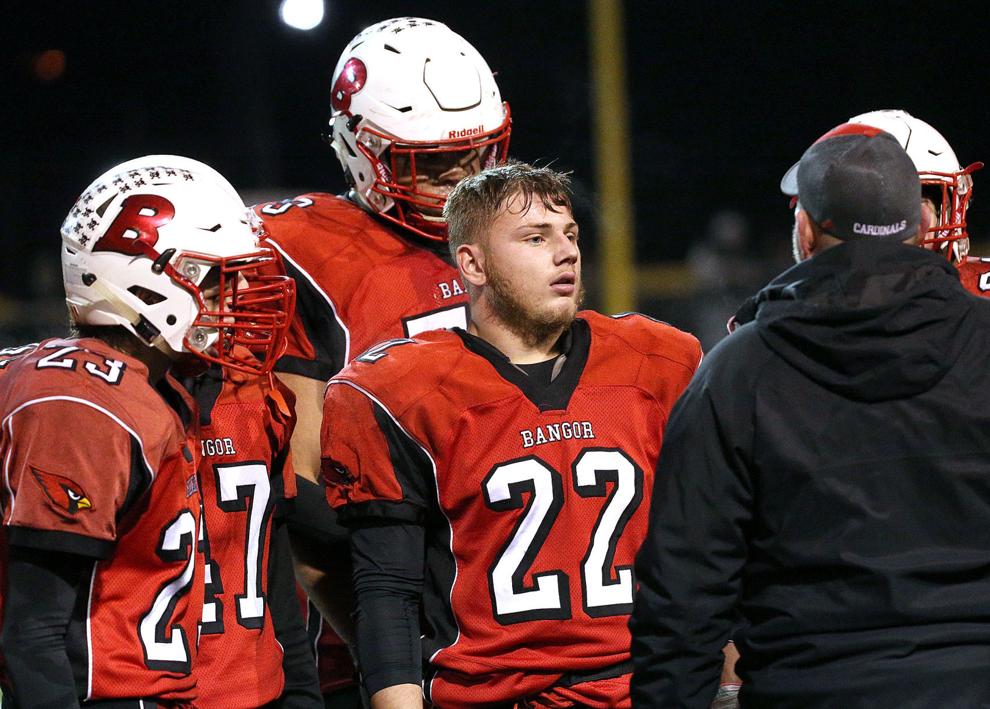 Nov. 15 Bangor vs. Edgar state semifinal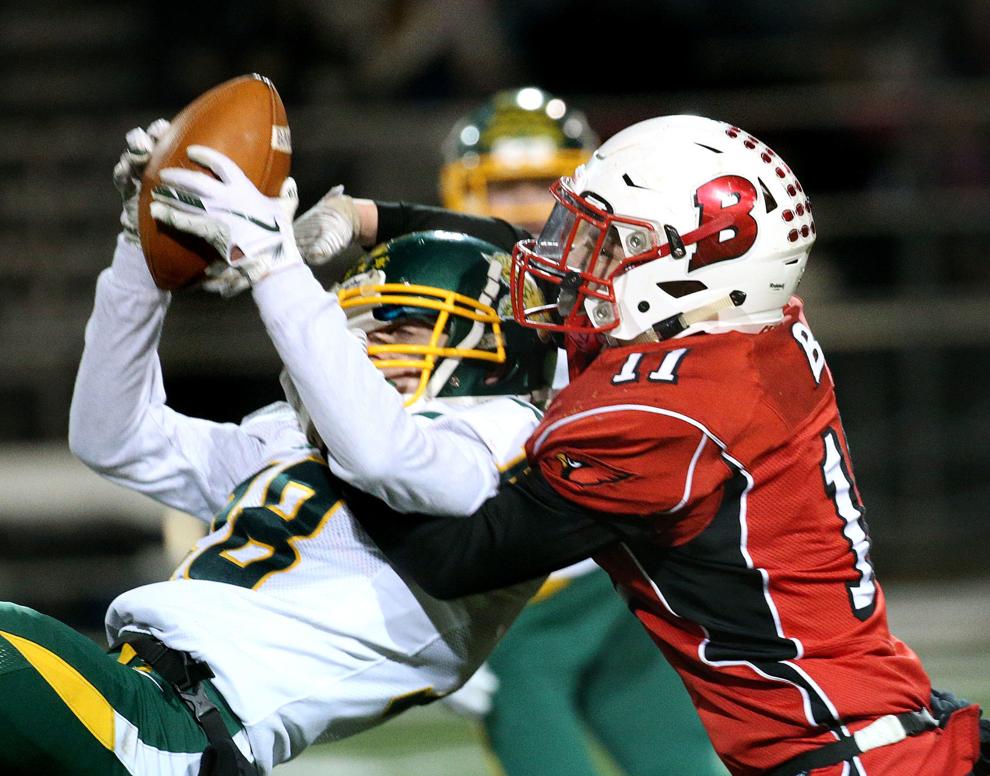 Nov. 15 Bangor vs. Edgar state semifinal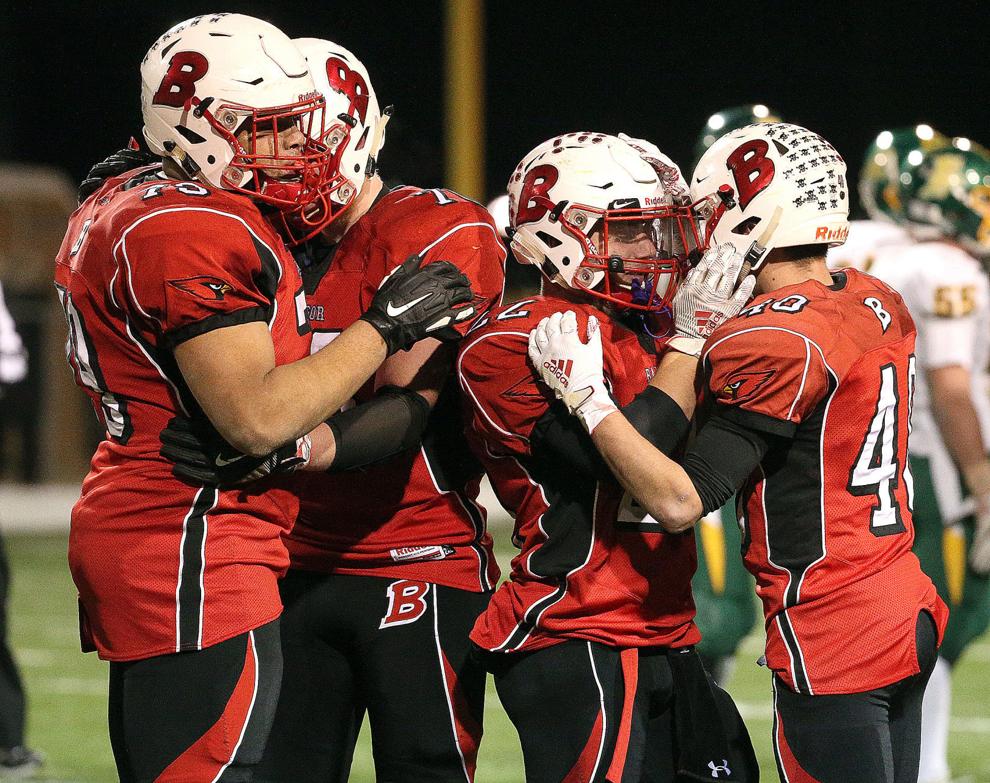 Nov. 15 Bangor vs. Edgar state semifinal
Nov. 15 Bangor vs. Edgar state semifinal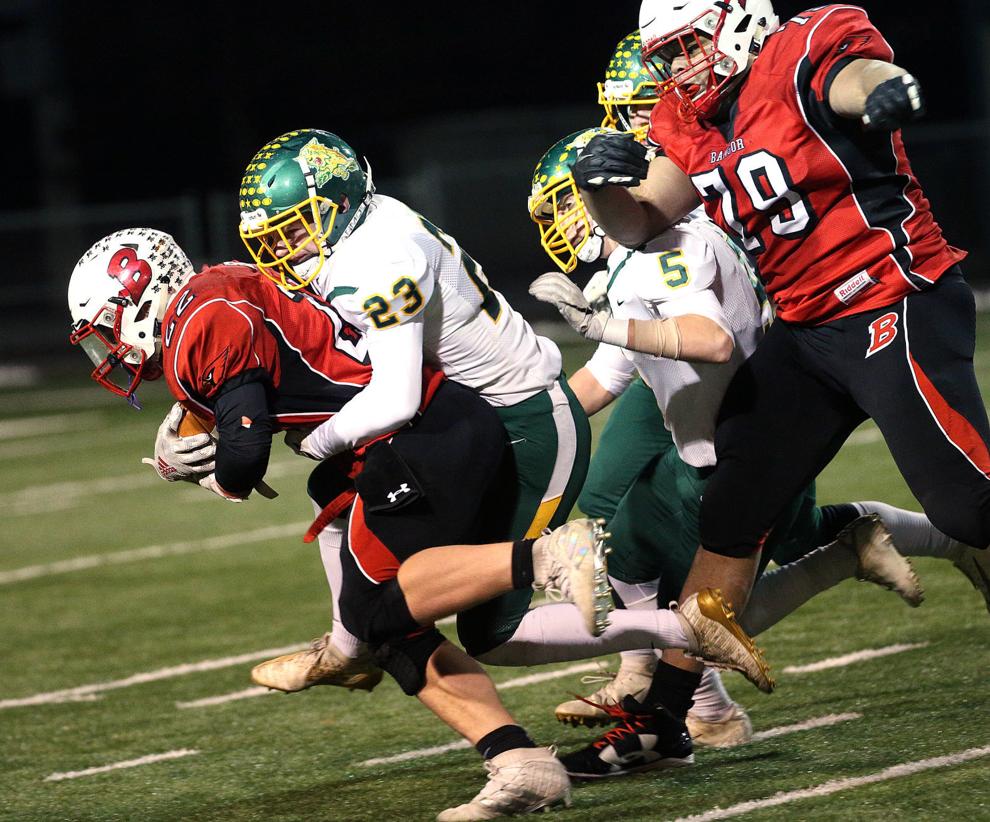 Nov. 15 Bangor vs. Edgar state semifinal
Nov. 15 Bangor vs. Edgar state semifinal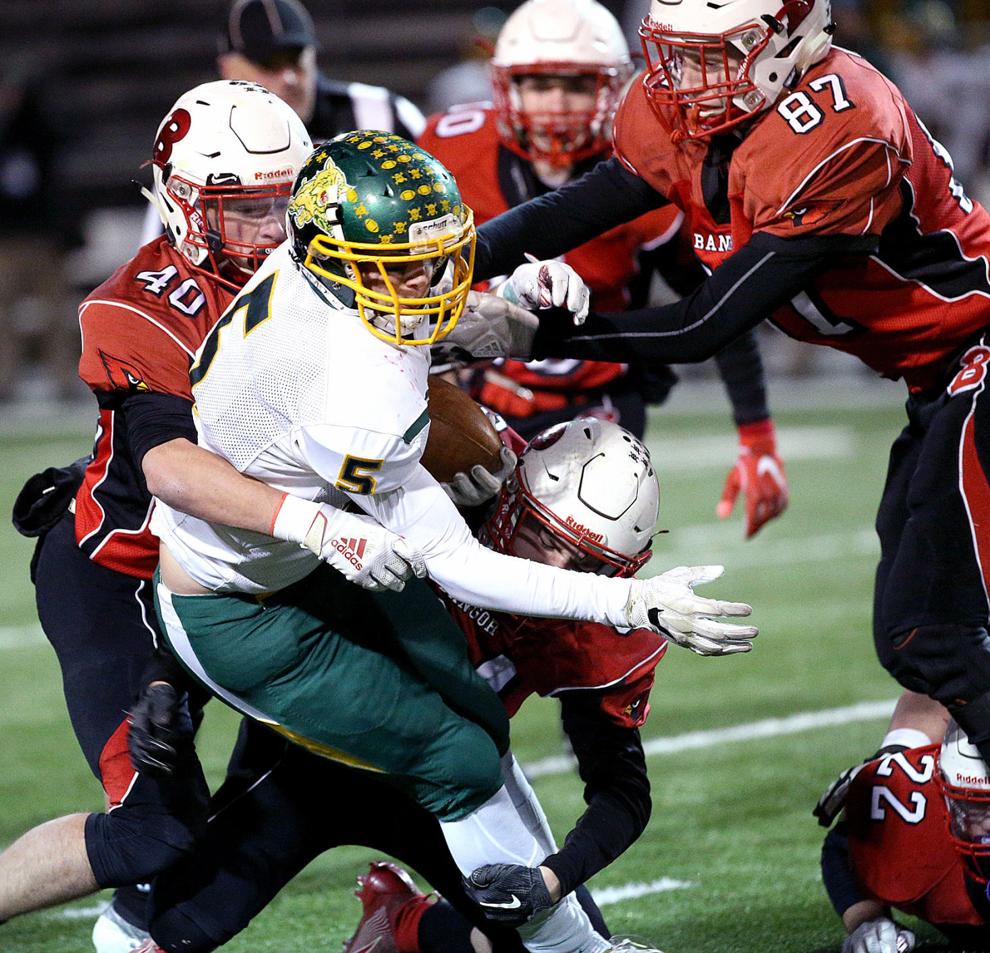 Nov. 15 Bangor vs. Edgar state semifinal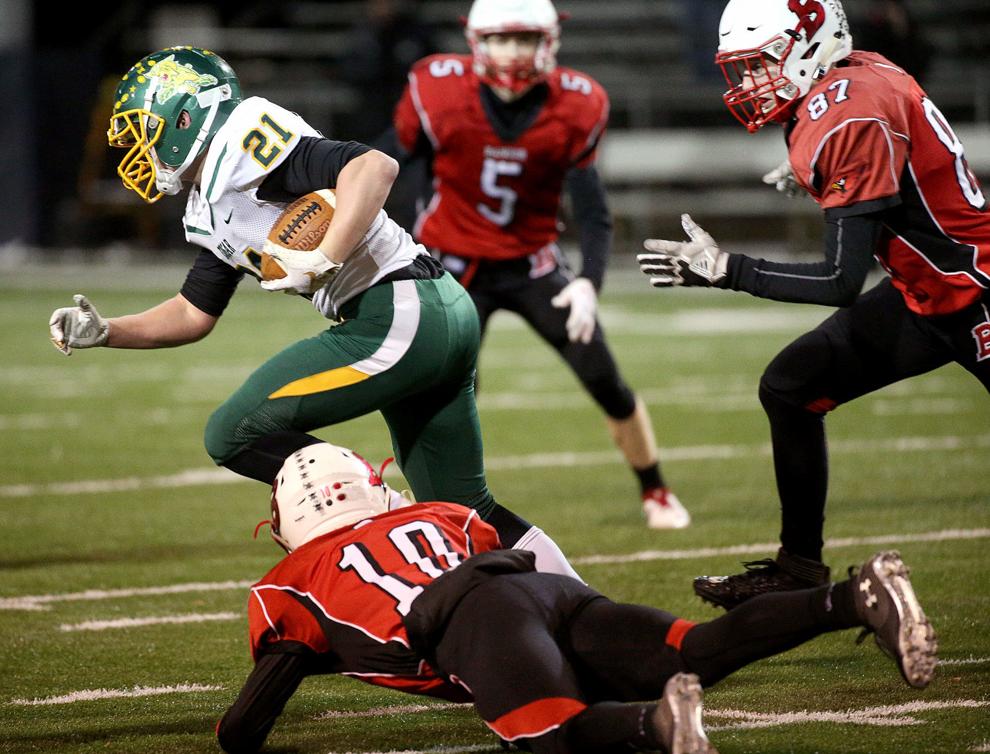 Nov. 15 Bangor vs. Edgar state semifinal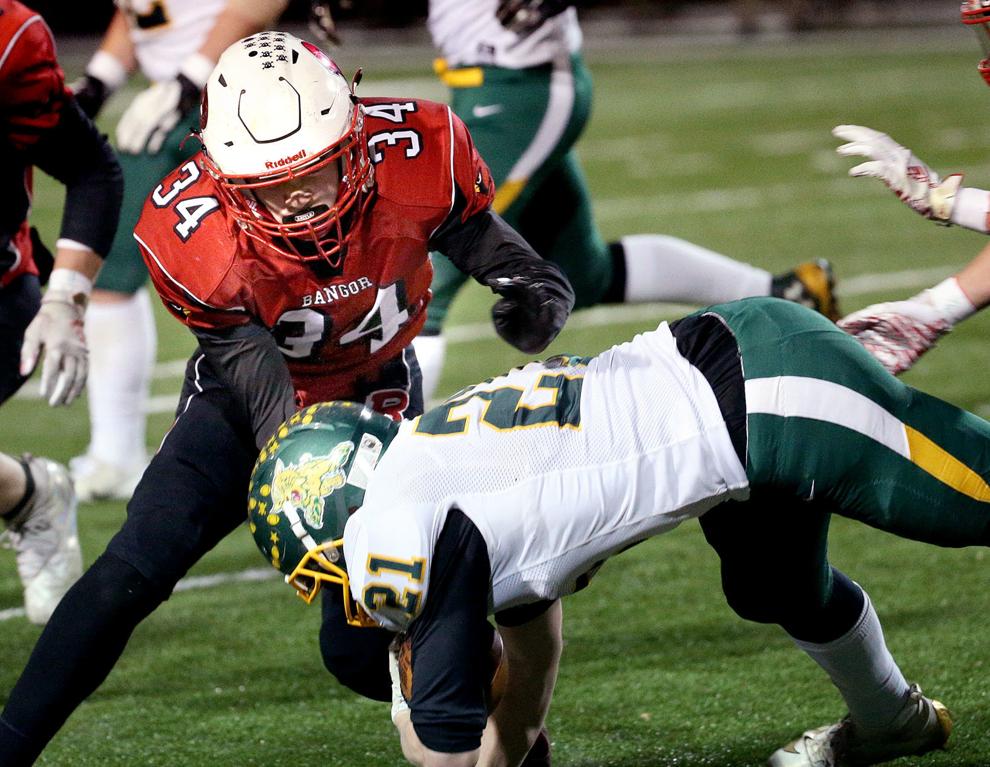 Nov. 15 Bangor vs. Edgar state semifinal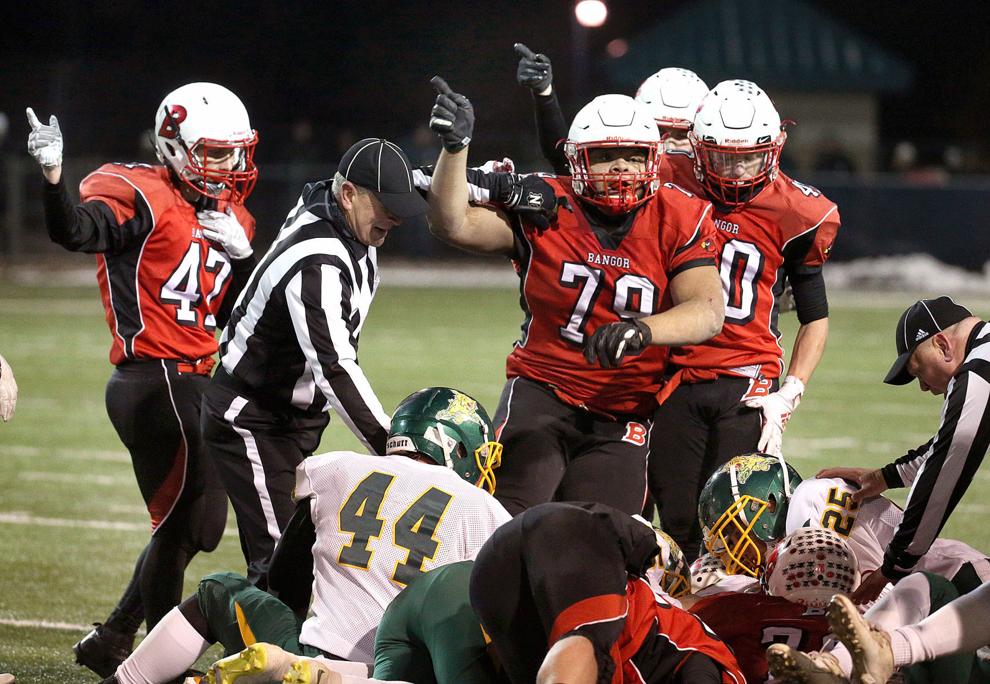 Nov. 15 Bangor vs. Edgar state semifinal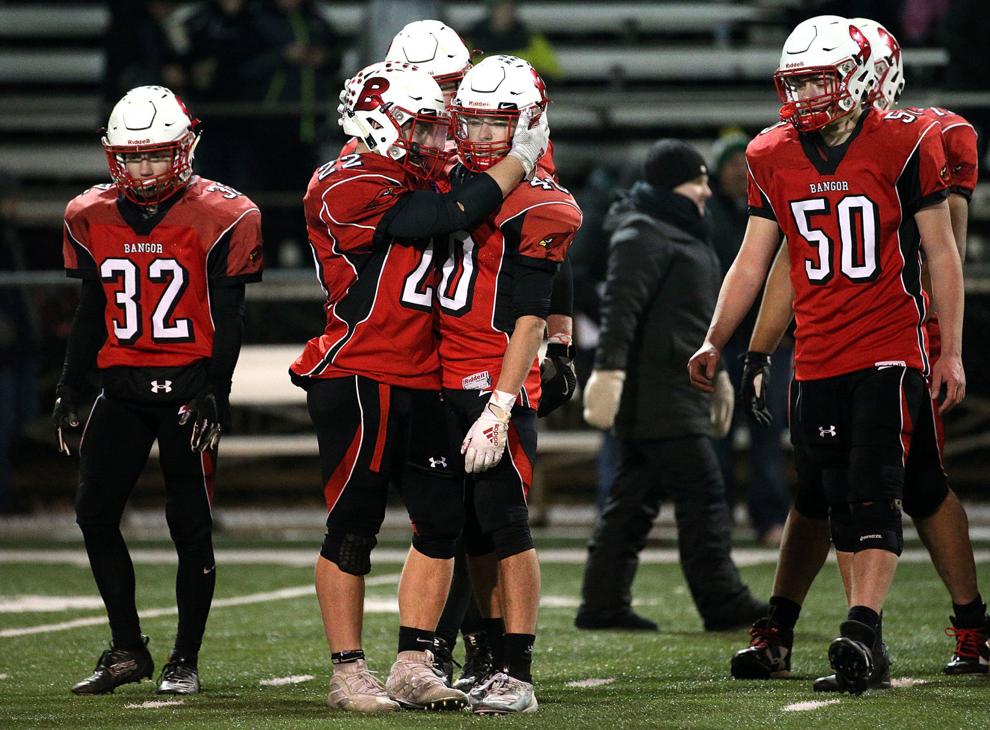 Nov. 15 Bangor vs. Edgar state semifinal