HOLMEN — Battling one of the best pitchers in the area, the Holmen High School baseball team was going to need a couple of breaks to go its way to earn a win in an MVC matchup against Tomah.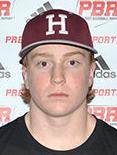 Timberwolves senior pitcher and Alabama recruit Connor Prielipp had his strikeout pitches working, but the Vikings took advantage of a couple of mistakes and got one big hit to tally a 3-1 MVC win.
Holmen's Nevin Wall and Adam Quam led off the second inning with singles to put pressure on Prielipp, but he responded with back-to-back strikeouts. He almost escaped the inning with another punch-out, but the third strike was dropped against the next two batters, plating a run, and then a passed ball allowed Quam to score and put Holmen ahead 2-0.
Holmen got an insurance run in the sixth inning on Logan Stauffer's double.
Tomah scored its run in the fourth with Evan Long's RBI double, but its last 11 batters were retired by Ben Byom, who struck out seven and got the win.
Prielipp finished with 14 strikeouts.
Central 8, Logan 1
The Red Raiders (4-0, 2-0) scored two runs in the sixth inning and three in the seventh to expand their lead in a tight game against Logan.
Trevon Van Egtern led Central by going 3-for-4 with two doubles while batting in four runs. Ty Deml (2-for-3) also added a pair of hits. Zach Fellenz earned the win by scattering two hits and three strikeouts across five innings.
Caleb Trussoni put Logan on the board with a solo home run in the fifth inning.
Sparta 7, Onalaska 6
SPARTA — Ethan Krueger's single in the seventh inning scored Nick Church — who was walked to lead off the inning, and reached second on an error — to walk it off against Onalaska.
Krueger finished 3-for-5, as Brett Stuessel and Adam McKee each had a pair of hits for the Spartans.
Nick Pica led the Hilltoppers by going 2-for-5 with two RBI.
Hunter Steinhoff earned the win by closing out the final inning with no hits.
Coulee
Westby 5, West Salem 0
WEST SALEM — Sam Strangstalien shut out the Panthers, allowing four hits and striking out eight to earn the win.
The Norsemen tallied nine hits, three of which came off the bat of Hunter Ward (3-for-3). Sam Berg (2-for-4, double) also contributed with a pair of hits.
Trenton Foreman wound up with the loss after pitching 2⅔ innings with one hit and two runs.
Viroqua 3, Arcadia 0
Arcadia 4, Viroqua 1

ARCADIA — Hunter Vikemyr tossed a no-hitter in the opening game for Viroqua, allowing base-runners on a hit-by-pitch in the third inning and a sixth-inning walk. He struck out 12 and walked none, as his teammates picked him up with a run in the third inning and two in the fourth.
Nate Breska was nearly as good in the second game for Arcadia, as he scattered three hits and an unearned run to earn a split. Arcadia posted a four-run sixth inning to pull away.
Scenic Bluffs
Brookwood 5, Cashton 2
ONTARIO, Wis. — Skippy Muehlenkamp went 2-for-3 with three RBI to power the Falcons' offense, and Kaden Brandeau pitched a complete game with 13 strikeouts. Brookwood improved to 3-1 overall and 3-0 in conference.
Jim Costello had an RBI and seven strikeouts for Cashton (3-2, 2-2).
Bangor 14, Wonewoc-Center 0
WONEWOC, Wis. — Freshman Ashton Michek put together a no-hitter to earn the win against Wonewoc-Center.
The Cardinals' offense was able to jump out early after scoring 11 runs in the first inning. Noah Freit (2-for-2) had a double and four RBI, while Wyatt Wolfe (2-for-3) had two RBI.
Ridge and Valley
De Soto 15, La Farge 1 (5)
STODDARD — The Pirates (4-3, 3-1) scored 11 runs in the first and kept the game out of reach.
Brock Venner had three hits, including a double, and two RBI, while Isaiah Zink had three hits, including a double, and four RBI.
Nonconference
Aquinas 11, Eau Claire Regis 2
Jared Everson had three hits in three plate appearances for Aquinas as it defeated Eau Claire Regis at Holy Cross Seminary.
The Blugolds had six hits, which included two doubles from Everson. Brandon Merfeld plated two runs on a single and was walked twice. Evan Kujak pitched six innings with four strikeouts and six hits to earn the win.
SOFTBALL
MVC
Holmen 11, Tomah 1 (6)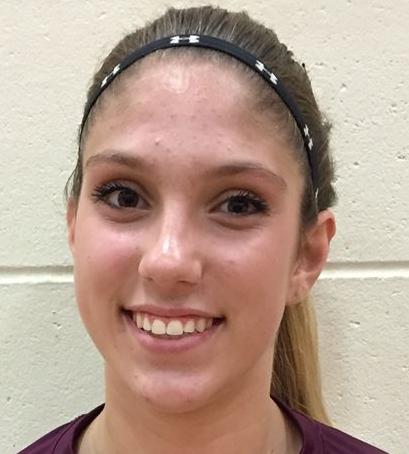 HOLMEN — Kenzie Winker hit a two-run homer to get the Vikings started in the first inning and then repeated the feat in the sixth to extend the lead again.
The Vikings scored nine runs in the sixth inning. Sydney Jahr was 2-for-4 with a double and Camden Lindsey was 2-for-4 with a double and two RBI as the Vikings totalled 13 hits.
The Timberwolves were able to score a run in the sixth inning off of a double from Sam Schanart.
Delaney Sacia scattered three hits and three strikeouts across six innings to earn the win.
Coulee
Westby 9, Onalaska Luther 2
ONALASKA — Westby led 8-0 before Luther was able to get its offense going.
Ruby DeGarmo had two hits and three RBI, while McKenna Manske had two doubles to power the Norsemen.
Cynda Protsman had two hits, including a double, and an RBI for Luther.
Scenic Bluffs
Bangor 17, Wonewoc-Center 0 (5)
WONEWOC, Wis. — The Cardinals scored 10 runs in the first and never looked back. Hannah Crenshaw went 2-for-4 with four RBI, Haley Jones had a triple and three RBI, and Ashley Martinson went 2-for-3 with two RBI.
Madison Brownell, a senior, pitched and struck out five, helping Bangor (5-0, 4-0) stay unbeaten. It was her first varsity pitching win.
Cashton 16, Brookwood 3 (5)
ONTARIO — Allison Brownell produced a three-run homer in the first inning for Cashton (5-0, 3-0), which recorded 11 runs in the frame.
Brownell finished 5-for-5 with the homer, a double and four runs batted in. Haylee Connelly was 4-for-4 with a double and Faith Butzler was 3-for-3. Hailey Huntzicker also added a trio of hits.
Brookwood (2-3, 1-2) was led by a pair of hits from Faith Wathke.
Brianna Wanek tossed five innings with six hits and four strikeouts to earn the win.
Ridge and Valley
De Soto 23, La Farge 3 (5)
DE SOTO — The Pirates' romp included a seven-run first inning and a 10-run second.
Jenna Krzewinski started things off with a two-run double in the first, which was an inning that saw April Haakenson homer. Ellie George, Val Osthoff and Zoey Boardman each had a pair of hits. George also drove in four runners.
Nonconference
Aquinas 6, G-E-T 3
GALESVILLE — Multi-hit days from Elizabeth Horstman and Gracie Mertes powered the Blugolds to the win. Horstman went 2-for-4 with a double and three RBI, while Mertes went 3-for-4 and scored twice. Megan Scheidt also added a double for Aquinas, which got a strong pitching performance from Annie Balduzzi. She struck out 10 and worked around 10 hits and five walks.
Genna O'Niell went 2-for-3 with a double and two RBI for G-E-T (3-3), while Amy Gappa had two hits and struck out six.
West Salem 13, Mauston 0 (6)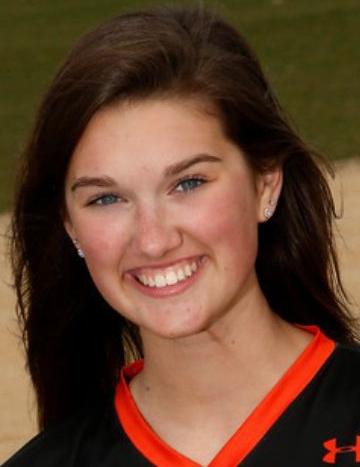 MAUSTON, Wis. — The Panthers were able to collect 20 hits and shut things down in the sixth inning.
Sam Thompson was strong in the circle and with her bat, going 4-for-5 with a double and triple as well as earning the win with nine strikeouts. She allowed just two hits.
Abbie Cavadini was 3-for-5 with two triples, a double and four RBI. Grace Brigson, Marissa Harris and Maggie Marshall each had two hits apiece.
Black River Falls 5, Sparta 3
SPARTA — Naomi Lloyd had three stolen bases and one hit for Black River Falls (5-1) as it defeated Sparta (0-4).
The Tigers had seven hits in the victory, including two that came from Madison Eberhardt (2-for-3) and Norma Dick (2-for-3).
Miyako Deloney pitched the first four innings struck out five. Quinn Cerda-Reyes came on in relief, struck out four over three innings, and earned the win.
Alecia Kirchoff and Myah Kenyon each had two hits for the Spartans.
GIRLS SOCCER
MVC
Aquinas 5, Holmen 0
The Blugolds finished the first half with a 1-0 lead and then came alive in the second to finish the shutout win.
Freshman Finley Harkness had a second-half hat trick by scoring a goal in the 63rd, 69th, and 87th minute. Senior Libby Hlavacka and sophomore Natalie Warren also scored a goal apiece for Aquinas.
Onalaska 10, Logan 0
Kayley Manglitz, Ellie Smith and Kiya Bronston each had a hat trick for the Hilltoppers (3-2-2), and Emma Breidenbach added another goal. Olivia Gamoke tallied three assists in the victory, while Sam Plantz stopped both Logan shots on goal.
BOYS TENNIS
MVC
Holmen 4, Aquinas 3
HOLMEN — Holmen's No. 2 doubles duo of Collin Heiderscheit and Xue Zion (1-0) outlasted Aquinas' Garrett Butler and Caleb Bennett 7-6, 6-2 to seal the deal for the Vikings.
Holmen (2-0, 1-0) also won the No. 1 singles match after Sam Gelder defeated Aaron Puent 6-1, 6-0.
VIOLA, Wis. — The De Soto girls finished seventh in the nine-team field at the Kickapoo Invitational with a team scored of 48. North Crawford (136½) won the meet.
Freshman Lilly Milliren finished second in the 100-meter hurdles with a time of 18.09 seconds as sophomore Natalie Randa took second in the high jump with a final jump of 4 feet, 10 inches for De Soto. Senior Lila Tully also recorded a second-place finish in the pole vault (8-6).
Tully and Randa were also on the second-place 800-meter relay team (2:10.97) along with Kenzy Kreuzer and Trinity Vento.
The De Soto boys came in ninth with 7½ points.