ONALASKA — The junior duo of Emery Byus and Bennett Loersch gave the Onalaska Luther High School boys basketball team its first win of the season — a 70-38 victory over Necedah — on Thursday.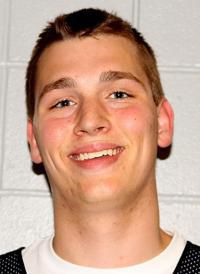 Byus was 7-for-15 from the field and went 3-for-5 from the 3-point line for the Knights (1-1), who also received 12 points and nine rebounds from Loersch.
Byus and Loersch are both averaging 14.5 points after two games for Onalaska Luther, which opens its Coulee Conference schedule with a game at Arcadia on Tuesday.
Senior Conley Malone recorded 12 first-half points to push the Blugolds (3-0) to a 25-13 halftime lead over the Norsemen (0-2) at the Reinhart Athletic Complex.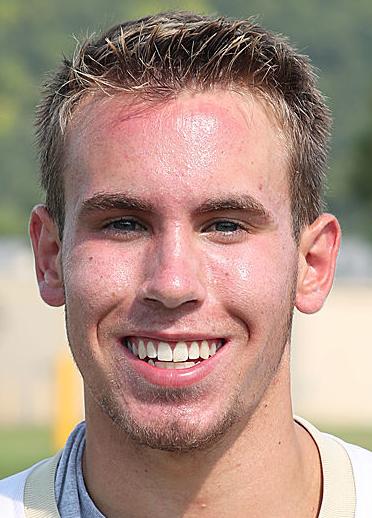 Malone made two 3-pointers in the second half and led all scorers with 20 points. Jacob Savoldelli followed with nine points, and Brandon Merfeld and Randy Jacobson added eight apiece.
Sam Strangstalien scored 10 of his team-high 12 in the second half for Westby, which also received 10 points from Grant Dayton.
Brookwood 63, La Farge 19
ONTARIO—The Falcons (3-0) utilized 12 scorers to take care of the Wildcats (0-3).
Robert Cunitz tallied 15 points for Brookwood, and Lukas Summerfield chipped in with 11. Jack Mulvaney finished with eight points followed by Orrie Maurhoff with seven.
Independence 54, Blair-Taylor 42
INDEPENDENCE — Isaac Pape had a game-high 17 and was one of three Indees in double figures.
Josh Olson had 10 for Blair-Taylor (0-1, 0-1).
Caledonia 71, La Crescent 39
CALEDONIA — The Warriors got off to a hot start thanks to junior guard Katie Tornstrom.
Tornstrom scored the first 14 points of the game, made six 3-pointers in the first half, and finished with a game-high 22 points for Caledonia (2-0, 2-0).
Harley Furlong had 10 points for the Lancers (0-2, 0-2).
West Salem/Bangor 51, Logan/Central 30
WEST SALEM — The new city co-op program won its first two matches — one by forfeit and one on a Robert Snodgrass pin at 285 pounds — before West Salem/Bangor stormed back for the victory.
Carlyle Lyga got WS/B rolling with a 5-3 decision over Kailix Roe at 106, and Blake Scholl ended it with a pin at 195. West Salem/Bangor's Alex Bahr started his season with a pin at 145.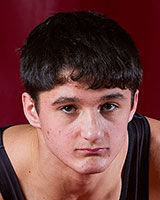 FENNIMORE, Wis. — Sparta junior Jon Bailey and senior Hayden Krein got their seasons off on a good note, picking up first-period pins on the road.
Bailey, a state medalist last season, pinned Fennimore's Alex Birchman in 1 minute, 54 seconds at 126 pounds, and Krein pinned Nick Blaschke in 1:28. Senior Brett Von Ruden picked up a 7-4 decision for the Spartans.
TOMAH — Junior Angel Burkhalter had one of the Timberwolves' seven pins.
Burkhalter pinned Mauston's Daniel Li in 1 minute, 10 seconds.
Eau Claire co-op 6, Onalaska co-op 1
EAU CLAIRE, Wis. — The Hilltoppers suffered their first loss of the season, as the Stars (3-0) rattled off five unanswered goals in the second and third periods.
Junior Kaley Manglitz netted her fourth goal of the season in the first period, while Claire Bekkum recorded 22 saves for the Hilltoppers (2-1).
Black River Falls co-op 4, La Crescent 0
LA CRESCENT — Matt Collins and Ryan Engebretson each had an assist and a goal for the Tigers (1-2) as the beat the Lancers (0-2).