The Central High School boys basketball team scored 55 points in the first half on the way to a 92-61 MVC victory over Sparta at the Mark Sutton Memorial Gymnasium on Tuesday.
The victory sets up a Friday showdown between the Red Raiders — ranked second in Division 2 by The Associated Press — and fourth-ranked Onalaska in a 7:15 p.m. tipoff at Central.
Central (9-1, 3-0) enters that battle a half-game behind the Hilltoppers (10-1, 4-0) in the MVC standings.
Junior Jordan Davis had his outside shot working, going 5-for-10 from 3-point range, and scored a game-high 23 points. Junior Johnny Davis had 18 points and seven rebounds, and Noah Parcher had 10 points and four assists. Central secured 21 offensive rebounds and scored 27 second-chance points.
Sparta (9-4, 2-2) got 16 points from senior Bryce Edwards and 11 from senior Nick Church.
Onalaska 72, Tomah 48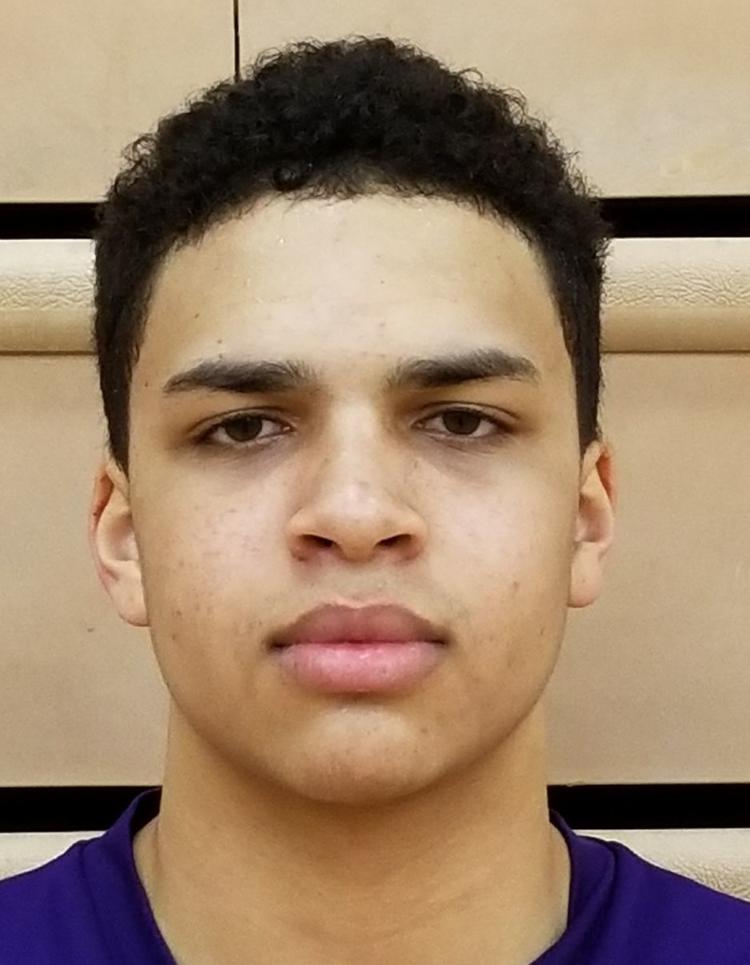 TOMAH — The Hilltoppers (10-1, 4-0) — ranked fourth in the Associated Press Division 2 poll — pushed their way to a 20-point lead by halftime and were led by junior Carson Arenz's 20 points. Arenz made four 3-pointers.
Junior Tyrell Stuttley added 16 points and sophomore Gavin McGrath 13 for Onalaska, which will take first place in the conference into Friday night's game at Central.
The Timberwolves (2-7, 0-3) were led by junior Charlie Ella's 10 points.
Aquinas 50, Holmen 49
Jacob Savoldelli made four 3-pointers and scored 20 points to help the Blugolds (4-7, 1-1) win for the third time in four games.
Senior Brandon Merfeld added 17 points in a game Aquinas led 23-13 at halftime.
Eight players scored for the Vikings (5-6, 2-2), who were led by a 12-point game by Jacob Clements. Teammate Kevin Koelbl scored all nine of his points in the second half.
Ridge and Valley
De Soto 48, Kickapoo 31
DE SOTO — Riggin Beck scored a game-high 20 points as the Pirates improved to 9-2 overall and 6-1 in conference. Beck hit three 3-pointers, while Isaiah Zink hit two on the way to a 12-point night.
Scenic Bluffs
Bangor 52, Royall 49
ELROY, Wis. — Junior Grant Manke scored 22 points for the defending Division 5 champions, but the Cardinals had to hold off the Panthers' second-half surge.
Bangor (9-1, 4-0), ranked No. 5 in Division 5, scored just 18 points in the second half as Cameron Logan (18 points) was a spark for Royall.
New Lisbon 66, Cashton 52
NEW LISBON, Wis. — The Eagles were unable to come back from a 14-point halftime deficit as they fell to New Lisbon. Kristt Hilden led Cashton with 18 points after recording a 10-point first half. Kole Riple scored six points in each half to finish with 12.
Wonewoc-Center 48, Brookwood 47
ONTARIO — Despite Alek Martin's 20 points, the Falcons couldn't find a way to pull out a tight game.
Jack Mulvaney had 10 points for Brookwood (3-5, 1-3).
Dairyland
Blair-Taylor 75, Whitehall 59
BLAIR — Kyle Steien had 20 points to lead four double-figure scorers for the Wildcats (10-0, 4-0).
Matt Waldera added 14 and hit a 3-pointer, while Logan Smith and Issac Nerby scored 13 each. Nerby hit two 3s.
Nonconference
Prairie du Chien 57, Viroqua 27
PRAIRIE DU CHIEN — Prairie du Chien got out to a 20-point lead in the first half and only built on it in the second.
Mason Kramer scored 15 of his 22 points in the second half for Prairie du Chien (8-2). Mark Welter and Hunter Davis scored 11 apiece.
Andrew Wedwick scored eight points to lead Viroqua (3-7).
G-E-T 70, Altoona 65
GALESVILLE — Grant Beirne scored 22 points to lead three scorers in double digits as the Red Hawks held on for the win.
Sawyer Schmidt added 17, and Ben Thompson 12 for first-place G-E-T (6-4, 5-1).
Spring Grove 56, La Crescent 51
LA CRESCENT — The Lancers suffered their third consecutive loss despite outscoring Spring Grove in the second half.
Zach Todd led La Crescent (7-4) with 13 points, while Luke Schwartzhoff had 12.
Melrose-Mindoro 71, Onalaska Luther 61
MELROSE — Jimmy Polenz had 23 points and 11 rebounds to lead the Mustangs (7-5) past the Knights (5-5).
Polenz made 10 of 20 shots and added four assists to his stat line. Teammate Connor Christopherson added 16 points, while Payton Corcoran and Brett Gerdes scored 12 apiece. Christopherson and Corcoran also had 10 rebounds.
Senior Bennett Loersch had 18 points and 12 rebounds for Onalaska Luther, while teammate Emery Byus added 20 points. Isaiah Loersch had 10 points and nine rebounds.
GIRLS BASKETBALL
MVC
Central 53, Sparta 42
Central broke away in the first half with an 26-11 lead and and held off Sparta. The Red Raiders (5-7, 3-2) had 17 points come from sophomore Ava Parcher, who recorded four 3-pointers. Whitney Mislevichek (11) also finished in double figures for the Red Raiders.
The Spartans (3-8, 1-5) were led by 13 points from sophomore Callie Ziebell.
Onalaska 56, Tomah 48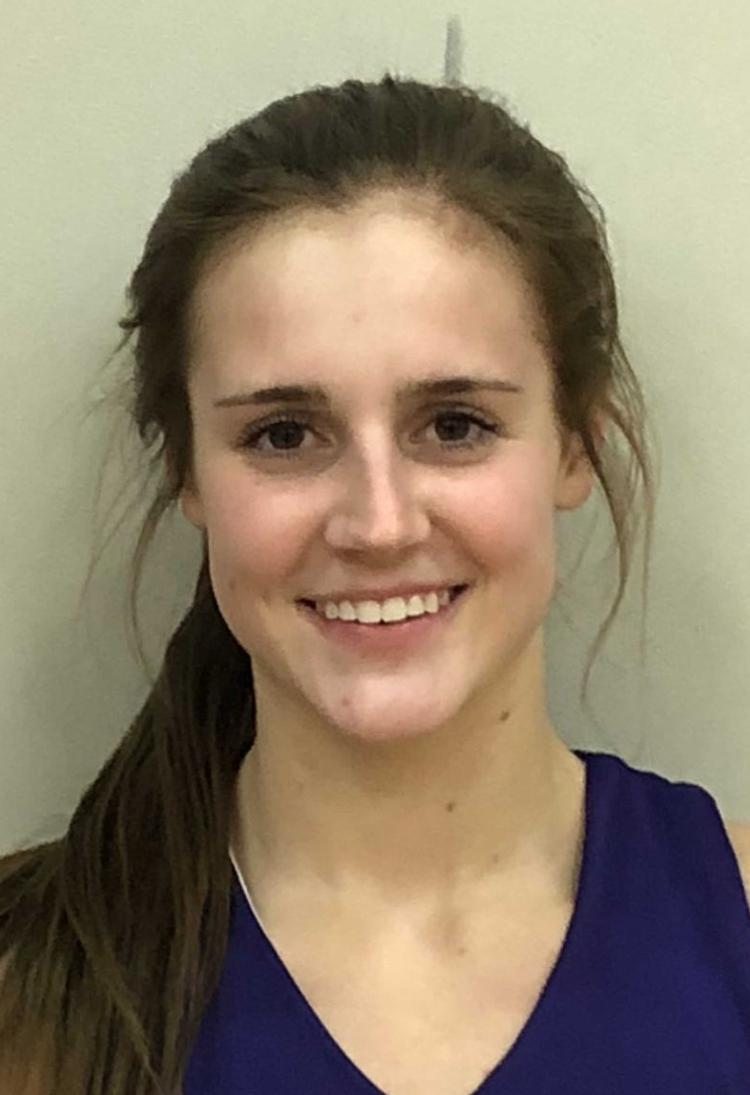 TOMAH — Onalaska jumped out to a lead in the first half, but needed sophomore Olivia Gamoke to help hold off the Timberwolves' second-half comeback.
Gamoke scored 19 of her 25 points in the second half, accounting for all but four of the Hilltoppers' points halftime. Lexi Miller scored 11 points for Onalaska (7-3, 4-1).
Tomah (10-4, 3-2) senior Madison Lindauer scored 21 points.
Coulee
West Salem 56, Westby 31
WEST SALEM — Brooke Bentzen scored 10 points in each half to help lead West Salem past Westby.
Besides Bentzen's 20 points, the Panthers (7-6, 3-3) also received 10 points apiece from Sierra Szymanski and Kendall Gerke.
Westby (6-6, 3-2) was led by nine points from Macy Stellner.
Onalaska Luther 53, Viroqua 18
VIROQUA — Kaitlyn Kennedy went 8-for-9 from the free-throw line to bolster a 16-point performance for the Knights (6-4, 3-2).
Arcadia 68, Black River Falls 34
BLACK RIVER FALLS — Linzy Sendelbach and Ellie Hoesley combined for 44 points enroute to an Arcadia (10-1, 4-1) victory.
Sendelbach led the team with 23 points, making 10-of-15 free throws, as Hoesley followed with 21 points and three 3-pointers.
Black River Falls (1-11, 0-5) was led by 14 points from Katie Dobson.
Nonconference
Independence 55, Cashton 30
INDEPENDENCE, Wis. — Independence had four double-figure scorers to defeat Cashton.
The Eagles (7-3) received 10 points from Adelynn Hyatt in the loss.
Lindsey Tuschner (12), Danyella Warner (11), Ziy Bonner (10) and Brianna Troug (10) reached double figures for the Indees.
Eau Claire North 69, Logan 33
EAU CLAIRE, Wis. — Junior Jenna Davis scored 17 points to lead the Rangers (2-11).
WRESTLING
MVC
Aquinas 72, Onalaska 0
Aquinas 45, Logan/Central 27
ONALASKA — The Blugolds went unbeaten at the city duals with two one-sided victories. Jack Gauger (120), Joe Penchi (132), Zach DeGroot (145), Dylan Halvorson (160), Robert Uehling (182), Noah DeGroot (195) and Charlie Langeberg (220) all won twice for Aquinas.
Coulee
West Salem/Bangor 42, Westby 31
WESTBY — West Salem/Bangor won four matches by pin and won the final six matches after the Norsemen built a 31-12 lead.
Dylan Noel started dual-clinching run with a pin at 285 pounds, and Caiden Buehler closed it with a pin at 132 in the final match.
Nonconference
Holmen 59, Caledonia/Houston 13
HOLMEN — Tyler Jahn started the night off with a second-period pin for second-ranked Holmen after taking down Jacob Cripps in a 126-pound match.
The Vikings went on to record six more pins, three of which came in less than a minute. Drake Schams (182) recorded a 9-1 decision over Caledonia/Houston's Ryan Wagner at 195, which was followed up by a 3-1 win from Caleb Butler (195) as he defeated Owen Blocker.
Isaac Denstad (152) earned six points for Caledonia/Houston after pinning Mitchell Beinborn in the third period.
BOYS HOCKEY
Nonconference
Tomah/Sparta 7, Aquinas co-op 2
ONALASKA — Boone Mathison recorded four goals for Tomah/Sparta (9-3-2) as it defeated the Aquinas co-op at the OmniCenter.
Mathison recorded the team's lone goal in the first period, and then had another two in the second period while adding one more in the third.
Jack Coleman had 45 saves for the Avalanche (10-5).
West Salem/Bangor 5, La Crescent 4
WEST SALEM — Grant LeDoux scored with assists from Alex Jackson and Jackson Odenbach to give the Panthers (6-8) a two-goal lead midway through the third period, and they hung on to beat the Lancers.
It was LeDoux's second goal of the game, and he finished with two goals and one assist. It was Jackson's second assist, and he added those to a three-goal performance for West Salem/Bangor.
Alex Boudreau had two goals and one assist, and Lucas Wieser had three assists for La Crescent (6-10).
GIRLS HOCKEY
Nonconference
Onalaska co-op 9, Rochester Mayo 3
ROCHESTER, Minn. — Kiya Bronston scored five goals for Onalaska as it recorded a win on the road.
Bronston netted one first-period goal and then continued with four more in the second.
Izzy Lassa finished with 32 saves for Onalaska, which pushed its winning streak to four and overall record to 8-6-1.