WAUSAU, Wis. — Senior Doug Feyen won the Division 2 race and helped the Gale-Ettrick-Trempealeau High School boys cross country team to a second-place finish at the Smiley Invitational on Saturday.
Feyen completed the race in 16 minutes, 37 seconds, and the Red Hawks put together a team score of 104 that was only beaten by Shorewood's 88. Teammate Josh Jumbeck was third (16:56).
Dana Feyen won the girls Division 2 race in 17:59.
Central's girls placed fifth in the Division 1 Small division and were led by Jane Pinkowski (15th, 21:42).
Brookwood Invitational
ONTARIO — Cashton's girls won and were led by a third-place finish from Gracey Mlsna (23:03), and Tomah's boys placed second behind third-place Eugene Peterson (18:50).
Cashton sophomore Jarrett Carpenter won the boys race in 18:23, and Tomah sophomore Hannah Wilcox-Borg won the girls race in 21:06.
Angel Invitational
KENOSHA, Wis. — The Aquinas boys were fifth in a field of 33 teams and its girls 13th in a field of 28.
Senior Ethan Gregg ran a 17:30 and finished 30th to lead the third-ranked Blugolds in the boys race. Sophomore Andrew Skemp was 37th (17:51), senior Peter Glodosky 43rd (18:03), junior Zachary Degroot 46th (18:09) and sophomore Mitch Ellis 55th (18:20).
Sophomore Karlie Meyer was 39th (22:08) and led the Blugolds in the girls race.
---
BOYS SOCCER
Nonconference
La Crescent 2, Aquinas 0
LA CRESCENT — Aquinas held Isaac Petersen to one goal on Saturday.
Petersen's goal — his 18th this season — came in the 62nd minute when he scored on a rocket into the upper corner from 25 yards out.
The other Lancers (7-0-0) goal was in the first half from Russell Drye, and Andy Lopez had the assist. Aquinas goalkeeper Matt Jankowski had 25 saves. La Crescent's Mitch Dryden had three saves for his fourth shutout of the season.
---
GIRLS SOCCER
Rochester Lourdes 3, La Crescent 0
ROCHESTER, Minn. — Rochester Lourdes (6-1) scored two first-half goals, then added one in the second half to blank the Lancers (4-2-1). Payton Dryden recorded six saves for La Crescent.
---
VOLLEYBALL
Diocesan Invitational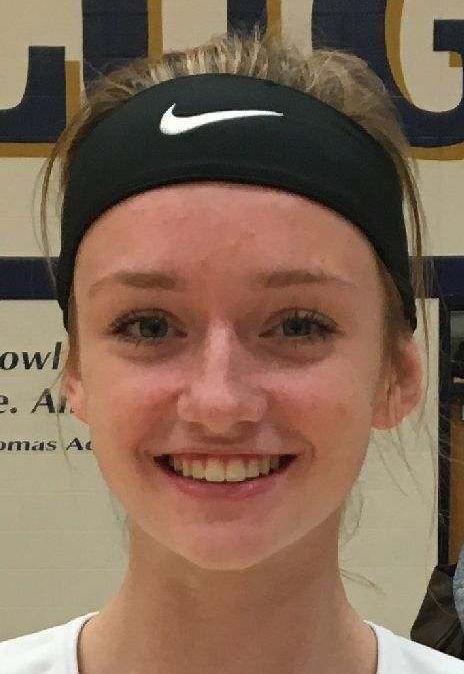 CHIPPEWA FALLS, Wis. — Aquinas (21-2), ranked second in Division 3 by state coaches, went 4-1 to win the tournament.
The Blugolds picked up wins against Wausau Newman 25-22, 25-16, Chippewa Falls McDonell 23-25, 25-21, 17-15, Eau Claire Regis 15-25, 25-17, 15-11 and then Stevens Point Pacelli in the championship match, 25-23, 28-26.
Marshfield Columbus handed the Blugolds their only loss of the tournament in a 25-21, 27-25 result. Junior Lexi Donarski led Aquinas with 47 kills and 73 digs. Junior Taylor Theusch had 105 assists and junior Courtney Becker 15 blocks.
---
GIRLS SWIMMING
Chippewa Falls Invitational
CHIPPEWA FALLS, Wis. — Central/Logan/West Salem tied for third with Onalaska/Holmen/Aquinas in the 10-team Chippewa Falls Invitational with 273 points.
That trailed only Rice Lake (274) and Chippewa Falls (417).
Central/Logan/West Salem's Lauren Lansing won the 200-yard freestyle (2:04.56) and took second in the 100 butterfly (1:02.12).
Central/Logan/West Salem's 400 freestyle relay team of Lansing, Rachel Stein, Kinzie Schroeder and Sophie Baggett finished second in 4:00.20. Stein also took third in the 100 breaststroke in 1:15.68.