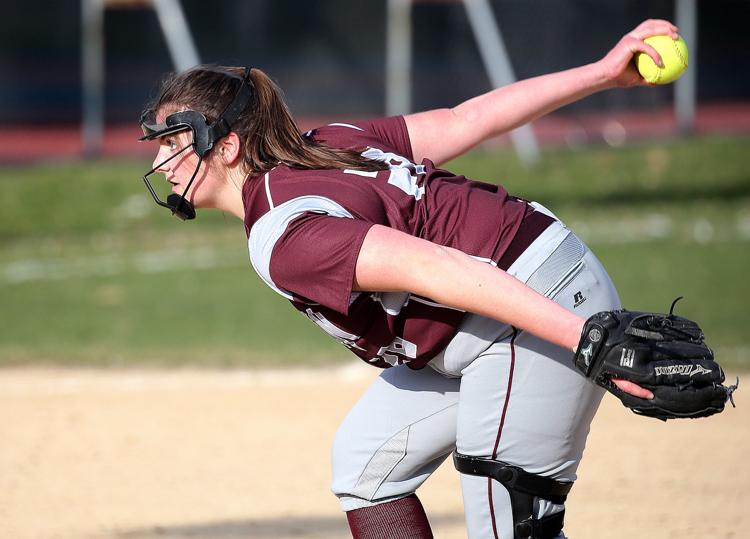 HOLMEN — Holmen Freshman Ellie Kline had a monster day at the plate with a walk-off home run in the Game 1 and nine combined RBIs for Holmen as it swept Eau Claire Memorial 10-0 and 9-3 in a doubleheader.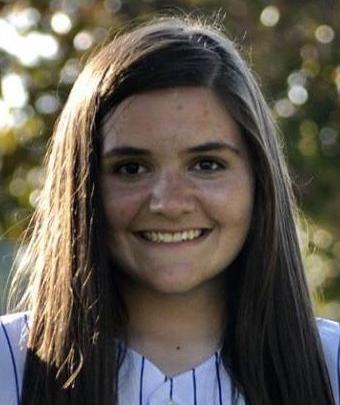 Delaney Sacia earned the Game 1 win, throwing five innings with three hits and nine strikeouts.
Kenzie Winker was 2-for-3 with two RBI and a double and Sydney Jahr was 2-for-3 with two RBIs.
A five-run second inning helped Holmen pull away early in Game 2.
Kline was 2-for-3 with a double, a triple, and seven RBIs in the second game, while Samantha Chapman had a double and an RBI, Winker had a triple and a walk and Sierra Sake had a triple.
Nonconference
Arcadia 4, Elk Mound 2
ARCADIA, Wis. — Abby Suchla allowed two runs on seven hits with three strikeouts for the Raiders as they defeated Elk Mound.
Hannah Suchla was a perfect 2-for-2 at the plate for Arcadia (7-3, 6-3), while Tiffany Pronchinske was 2-for-3, and Linzy Sendelbach as 2-for-4.
Onalaska at Bloomer Invitational
BLOOMER, Wis. — Sarah Kraus dominated the competition in a pair of wins for Onalaska at the Bloomer Invitational on Saturday, posting a complete-game shutout in a 7-0 win over Baldwin-Woodville, and struck out 15 batters in a 7-1 win over Bloomer.
Kraus allowed five hits with six strikeouts and a pair of walks for the Hilltoppers as they defeated B-W.
Jo Cree was 2-for-3 with three RBIs for Onalaska. Alyssa Achenreiner, McKenzie Seiler, and Ava Smith were all 2-for-4. Smith had a run and an RBI, Seiler had an RBI, and Seiler scored.
Kraus allowed one run on four hits in seven innings against Bloomer.
Achenreiner was 2-for-3 with two RBIs and a run, while Kraus was 2-for-4 with an RBI and a run.
BASEBALL
You have free articles remaining.
Register for more free articles.
Stay logged in to skip the surveys.
Nonconference
Holmen 7, D.C. Everest 2
HOLMEN — Cameron Weber, Kevin Koelbl and Brandon Flury scored two runs apiece as Holmen defeated D.C. Everest.
Flury was 3-for-3 with a pair of doubles and a walk and Weber was 2-for-4 with a home run.
Logan Stauffer was 3-for-4 for Holmen.
Ben Byom earned the win, allowing one hit in 6 ⅔ innings.
Viroqua wins tourney at C-FC
FOUNTAIN CITY, Wis. — Viroqua won a tournament at Cochrane-Fountain City, defeating C-FC 16-1 and Baldwin-Woodville 5-1.
Andrew Wedwich was 3-for-4 with a home run against C-FC, three runs, and three RBIs, while Hunter Vikemyr was 2-for-3 with three RBIs and three runs.
Ryan Zemia added four RBIs and a run, while Mason Skrede scored four runs.
Wedwick got the win, allowing one run on three hits with five strikeouts.
B-W outhit Viroqua but couldn't capitalize.
Wedwick and Zemia each had a pair of RBIs.
Zemia got the win, allowing one run on eight hits in a complete seven innings.
GIRLS SOCCER
Holmen 2, Menomonie 0
MENOMONIE, Wis. — Holmen and Menomonie played even soccer for 61 minutes before Holmen opened the scoring.
The Vikings added a brace in the 83rd minute.
Alexis Treadway had one save for Holmen (8-4-1).