WEST SALEM — The West Salem High School girls basketball team battled tooth-and-nail to move into a tie atop the Coulee Conference standings on Thursday against a G-E-T squad that had yet to feel the sting of a conference loss.
The Panthers led at halftime, but clutch free-throw shooting in the second half helped the Red Hawks survive with a 54-48 road win that gave it the outright championship.
Lexi Wagner scored a game-high 17 points for G-E-T (17-3, 11-0), going 6-for-8 from the free-throw line in the second half to go along with three 3-pointers. Macy Doerr scored all nine of her points in the second half to help the Red Hawks, ranked 10th in Division 3 by The Associated Press, overcome a 24-22 halftime deficit. Molly Schmitz and Olivia Zielke each added 11 for G-E-T.
A balanced effort from West Salem (15-6, 9-2) wasn't quite enough despite having five players score six or more points. Brooke Bentzen scored a team-best 11, while Haylee Gilster added nine points on the strength of two 3-pointers.
Onalaska Luther 61, Black River Falls 45
ONALASKA — Kaitlyn Kennedy posted 22 points and nine rebounds in an efficient performance to power the Knights (7-11, 3-7). Kennedy went 8-for-14 from the field and 6-for-9 from the free-throw line.
Katie Dobson had 12, and Abby Ross added 11 for the Tigers (0-20, 0-10).
MVC
Central 64, Logan 42
Maddie Trussoni made a pair of 3-pointers en route to a 16-point performance to lead the Red Raiders (8-13, 4-7) to a win. Heather Opitz scored 14 points.
Jenna Davis led Logan (2-19, 0-11) with 11 points.
Scenic Bluffs
Brookwood 72, Royall 37
ONTARIO, Wis. — Allyson Nelson and Amy Berg led the charge to keep the Falcons (18-1, 11-1) in the race for the conference title.
Nelson scored a game-high 26 points on 10 field goals and six free throws, while Berg made six 3-pointers — five of which came in the second half — to add 20 points.
Bangor 66, Hillsboro 38
HILLSBORO, Wis. — Bangor's 6-foot-3 senior Emma Wittmershaus scored 15 of her 19 points in the first half to keep the Cardinals (12-0, 17-3), ranked fourth in Division 5, unbeaten in conference play.
Haylee Leonard scored 16 for the Cardinals.
Coulee
Westby 61, Viroqua 22
WESTBY — Westby (5-5, 7-13) had three scorers in double figures led by Macy Stellner with 16 points. The other two were Kenzie Von Ruden (15) and Grace Hebel (11).
Lauren Brendel led Viroqua (1-9, 2-18) with 11 points. The Norsemen held Viroqua to 10 second-half points.
Nonconference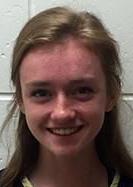 Aquinas 76, Arcadia 27
The No. 1 team in Division 4 showed its ability to put out a sustained defensive effort in the blowout win. The Blugolds (19-0) tallied 21 steals and held the Raiders (12-7) scoreless for 8½ minutes in the second half. Sophomore Lexi Donarski scored a game-high 15 points and had five steals. Senior Kyah Steiner had 10 points and 10 rebounds.
Arcadia's Mercedes Romo had nine points.
Onalaska 62, DeForest 38
ONALASKA — Onalaska took control early, building a 20-point lead by halftime, then cruising past DeForest in a game played at Charles Deeth Fieldhouse. Leix Miller, 5-foot-10 sophomore guard, scored nine of her 19 points in the decisive first half. Lexi's sister, Kenzie, added 10 points for Onalaska (16-3), which is ranked sixth in Division 2 in this week's Associated Press poll.
Emma Gamoke added eight points for Onalaska, which was 18-for-35 from the field and 9-for-13 from the foul line.
Aleah Grundahl led DeForest (7-13) with nine points.
BOYS BASKETBALL
MVC
Tomah 64, Holmen 41
HOLMEN — Tomah came out strong defensively in the first half, especially in the paint, as it built a 14-point lead by halftime. Offensivley, Josh Dahlke led the Timberwolves (12-6, 5-4) with 17 points, while Peter Brey (16) and Trey Gnewikow also finished in double figures.
Craig Newsome and Robert Hart led Holmen (8-12, 3-7) with 11 points apiece.
"They did a nice job in the paint," Holmen coach Steve Blank said. "They defended us well, and we didn't shoot well and didn't play with a lot of emotion."
Dairyland
Blair-Taylor 90, Gilmanton 61
BLAIR — The Wildcats (4-7, 7-10) scored 56 second-half points. Tyler Kirchner led B-T with 20 points; Isaac Nerby scored 18.
Three Rivers
Caledonia 101, Winona Cotter 64
CALEDONIA — Without senior guard Owen King, 16 of the 17 Warriors available to play scored as Caledonia (17-3, 10-2) cruised past the Ramblers.
Senior Marten Morem scored all 16 of his points in the first half, while sophomore Noah King added 17.
Laken Macal led Cotter (4-15, 0-12) with 18 points.
Coulee Christian 70, Lansing Kee 38
WEST SALEM — Braeden Keeney, a 6-foot-5 senior forward, turned in a double-double with 26 points and 14 rebounds to power Coulee Christian (8-9) past the Kee Hawks. Jesse Miller added 17 points, including a pair of 3-pointers, as Coulee Christian built a 39-27 lead at the half. Jordan Wilkins added 13 points for Coulee Christian, which sank six 3-pointers as a team.
Josh Walleser led the Kee Hawks with 15 points, while Jacob Berns finished with 10.
BOYS HOCKEY
Central/Logan co-op 3, Black River Falls 2
BLACK RIVER FALLS — Will Bryant scored the winning goal in overtime for Central/Logan (9-8-1). Jake Ziegelbein and Max Popp assisted on Bryant's goal.
Ben Fowler and Gabe Bryant scored the other two Red Rangers goals. The two Black River Falls (11-11-0) goals were from Nate Johnson and Matt Collins.