GALESVILLE — The Gale-Ettrick-Trempealeau High School baseball team scored all of its runs in the sixth inning to win a WIAA Division 2 regional final 7-2 Thursday against Coulee Conference rival Black River Falls.
The Red Hawks' sixth inning rally saw the lineup bat around and punch their ticket to the sectional semis where they'll play top-seeded Wisconsin Dells.
Zach Thiesse had the deciding hit, roping a two-run single into the outfield to give G-E-T (16-6) its first lead. Brett Lettner also went 2-for-3 with two RBI and three stolen bases.
Isaac Marley pitched a complete game for G-E-T, striking out three.
Lance Muir had a two-run single in the fourth for Black River Falls. He also pitched five shutout innings to start the game, before G-E-T got after the bullpen.
Division 1
Waunakee 3, Tomah 0
WAUNAKEE, Wis. — The Timberwolves' offense couldn't string together hits against Waunakee's pitchers as Tomah tallied just three hits in the loss.
Josh Carlson doubled, but that was the only extra-base hit for Tomah.
Holmen 4, Sauk Prairie 0
HOLMEN — The Vikings advanced to the sectional semifinal on the strength of an 11-strikeout performance from junior Ben Byom.
Byom pitched a complete game and allowed just three hits.
Brandon Flury's two-run single in the third put Holmen on the board, and it handled things from there. Cameron Weber doubled and Drew Becker went 2-for-4.
Division 3
Osseo-Fairchild 3, Aquinas 1
OSSEO, Wis. — The Blugolds' quest to defend their Division 3 state championship came to an end. No other information was available at Tribune press time.
Division 4
Ind./Gil. 12, Bangor 2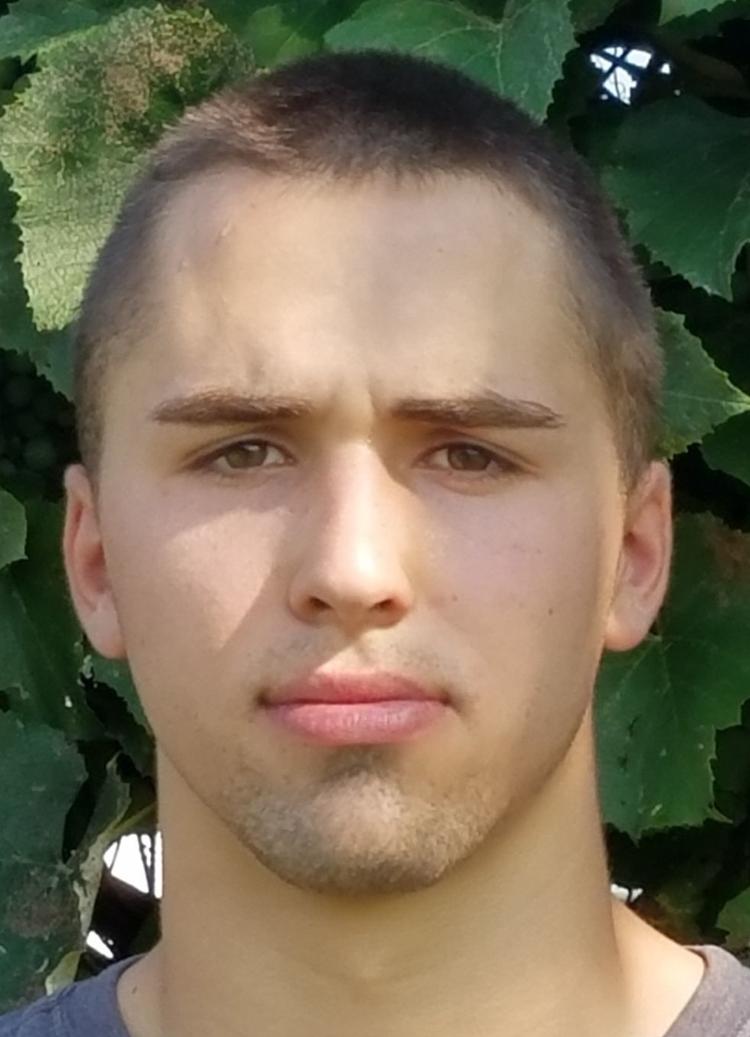 INDEPENDENCE, Wis. — The Cardinals clawed back into the game with a two-run fourth inning to make it 4-2, but Independence/Gilmanton widened its lead with five in the fourth and didn't look back.
Luke Reader went 2-for-3 with a solo home run for Bangor (10-8).
I/G's Jesse Pientok had a two-run homer in the third and pitched a complete game.
---
SOFTBALL
WIAA sectional final
Division 1
Sun Prairie 10, Holmen 0 (5)
BARABOO, Wis. — For the third consecutive season, the Vikings season came to an end one win away from the state tournament.
A day full of defensive miscues sunk Holmen (16-7) against unbeaten Sun Prairie. After two scoreless innings, four Holmen errors led to five runs for Sun Prairie, and things never got back on track for the Vikings. They ended with eight errors.
Delaney Sacia was tagged with the loss, as she struck out two batters in five innings. Amber Wuensch had two hits for Holmen.
Division 5
Blair-Taylor 4, Seneca 1
ELROY, Wis. — Blair-Taylor reached the state tournament for the second straight year, but it wasn't easy. The Wildcats, who had just two hits — both by McKenna Nehring — scored two unearned runs in the second inning, then added two more in the fifth. Seneca (22-3) pitcher Haley Wall struck out two and walked two, but the Indians committed four errors. Blair-Taylor's Lauren Steien struck out four, didn't walk a batter and scattered six hits.
---
GIRLS SOCCER
WIAA regional semifinals
Division 2
Tomah 1, Holmen 0
HOLMEN — Abbey Larson's unassisted goal in the second half was the lone score of the game, as the fifth-seeded Timberwolves took down the fourth-seeded Vikings (5-7-3).
Tomah's Lindsey Conway had seven saves, while Caitlin Young had two.
Central 2, Sparta 0
The Red Raiders tallied their 10th win of the year in a shutout at Logan.
Central (10-2-1) got a first-half goal from Leila Yang in the first half off an assist from Catherine Cunningham, and then another in the second half from Avalon Miller, assisted by Sam Olson.
Sparta (6-10) goalie Hadley Bernett had 14 saves.
Division 4
Aquinas 10, Wis. Rapids Assumption 0
The top-seeded Blugolds got the playoffs going on the right foot at Field for Kids, dispatching eighth-seeded Wisconsin Rapids Assumption.
---
BOYS GOLF
WIAA sectionals
Division 3
New Glarus sectional
NEW GLARUS, Wis. — Senior Joshua Johnson will represent the Coulee Christian/Providence Academy co-op after shooting a 7-over-par 79 at Edelweiss Chalet Country Club and placing second overall.
New Glarus junior Matt Hach shot a 78 to win medalist honors and hold off Johnson, who shot a 41 on the front nine and 38 on the back.
Onalaska Luther placed sixth as a team and was led by senior Noah Matzke, who shot an 83 and tied for 10th individually.
---
BOYS TENNIS
WIAA state tournament
MADISON — The Aquinas doubles team of seniors Connor Roop and Alex Bennett (18-2) moved on to the second day of the tournament with a 6-4, 6-4 win over Waukesha Catholic Memorial's Drake Pawlak and Elijah Krause (13-9).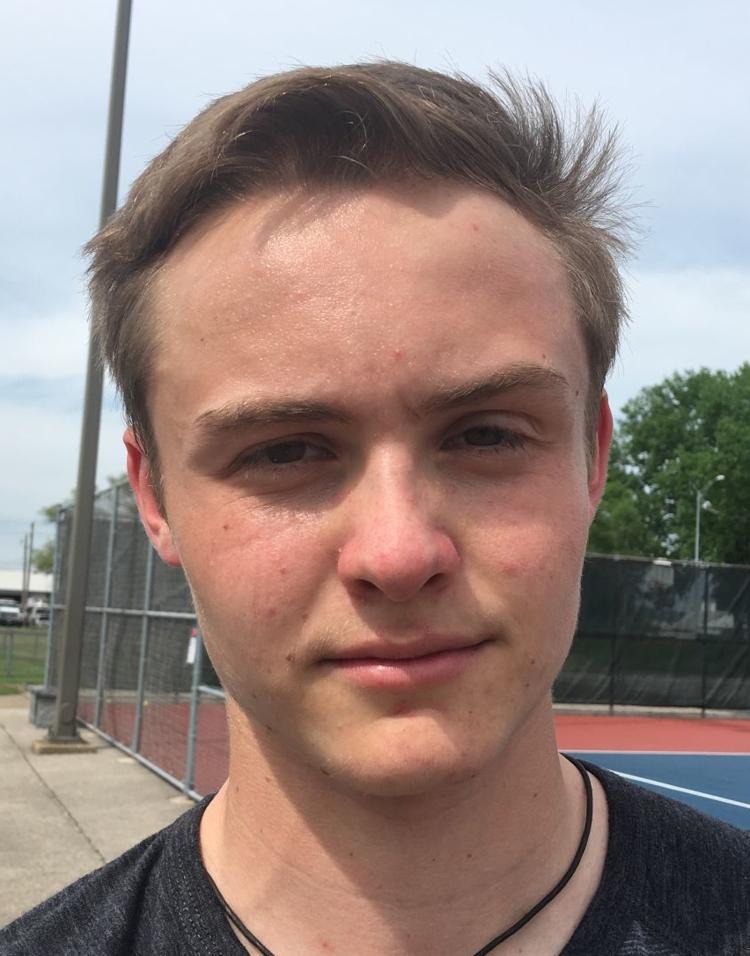 Logan junior Ben Fowler (15-4) wasn't able to keep momentum rolling after winning the first set against Appleton Xavier's Johnny Horak (22-6). The sixth-seeded Horak pulled out the 2-6, 6-1, (7) win.
Holmen senior Kao Xiong (13-5) lost his Division 1 first-round singles match to Milwaukee Marquette's Richard Balistreri (24-0), who won in straight sets 6-1, 6-2.
Onalaska senior Ben Havlicek (15-8) was also taken out in the first round when he came up on the short end of a 6-2, 6-0 decision against New Berlin Eisenhower's Ashwin Sankrithi.