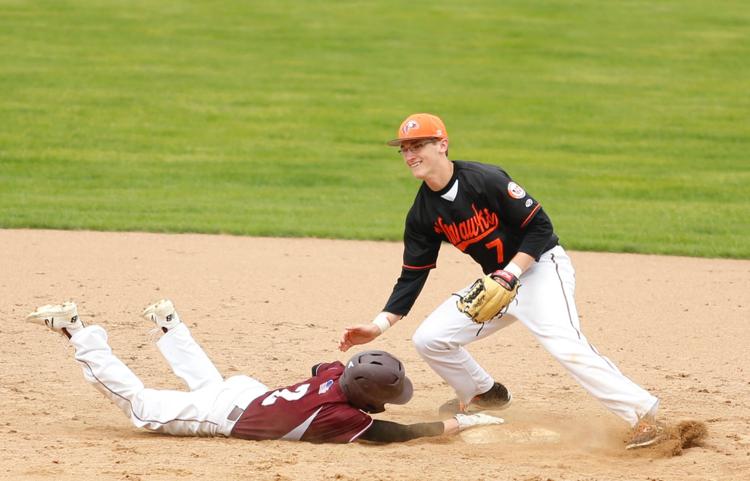 WINONA, Minn. — The Holmen High School baseball team pounded out 11 hits to beat Winona 7-0 in a nonconference game on Saturday.
Third baseman Cameron Weber went 4-for-5 and scored four runs for the Vikings (17-6), who have won four games in a row and host Sparta in their MVC finale on Monday.
Holmen scored consistently against the Winhawks (11-7), who had six hits and had their best chance to score when Bennett Heftman doubled, and Matt Rinehart followed with a single. Holmen pitcher Jake Leis got out of that with a strikeout and two grounders.
Right fielder Adam Quam drove in two runs for the Vikings. Leis struck out three, walked one and allowed five hits over six innings.
La Crescent 16, Logan 2 (5)
LA CRESCENT — Four players had multiple hits and multiple RBI for the Lancers, who ran their record to 14-3.
Cade McCool went 3-for-3 with two doubles and five RBI to lead the charge. Sam Weiser added three hits, including a double and two RBI, while Bryce Weymiller was 3-for-4 with two RBI and pitched the first two innings.
Caden Boge and George Luckner both doubled for Logan.
BOYS TENNIS
West Salem Triangular
Central was able to pull out the most wins in a tune-up for the sub-sectional meets coming this week.
No. 1 doubles team Peter Fleming and Russell Heise tallied a pair of wins, as did No. 3 doubles team Teng Moua and Muakhi Moua, and No. 2 singles competitor Ryan Emerich.
Black River Falls' No. 2 doubles team of Jacob Howe and Sam Lund secured two wins, and Jack Hehli picked up a win at No. 1 singles for West Salem.