HOLMEN — The Holmen High School baseball team celebrated the MVC championship it won on Thursday by winning a nonconference game against Reedsburg on Friday.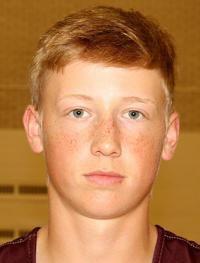 Dylan Westcott pitched a four-hitter, and six players drove in at least one run as the Vikings (16-6) beat the Beavers 8-2.
Westcott struck out three and didn't walk a batter as Holmen stretched its lead throughout the game. The Vikings scored four runs in the fifth inning to pull away from a 2-2 tie with the big hit coming on a two-run double off the bat of center fielder Kevin Koelbl, who was 1-for-2 and reached base three times in three plate appearances.
Second baseman and No. 9 hitter Mason Palmer was 2-for-2 with an RBI and run scored, and his replacement later in the game — Trevor Phillips — hit an RBI double.
Aquinas 10, Pittsville 0 (5)
The Blugolds jumped on Pittsville early, scoring three runs in the bottom of the first.
Aquinas had recorded six extra-base hits, which included a home run from Brandon Merfeld (2-for-3). Gavin Wetzel, Justin Bausch, Jared Everson, Ethan Roupe and Matt Jankowski doubled.
Onalaska 5, Baraboo 0
ONALASKA — Griffin Janikowski needed just 90 pitches to go seven innings, face 23 batters and finish off a one-hitter for the Hilltoppers (12-13).
Janikowski struck out 12 and walked two. The Hilltoppers offense recorded five hits, two of which came from Sam Aspseter (2-for-2).
Viroqua 4, Caledonia 2
VIROQUA — Ryan Zemla went 3-for-3 for Viroqua (20-4) as it recorded a big nonconference victory at hom.
Zemla also posted an RBI, and Griffin Olson (2-for-3) had a pair of hits in the win.
Payton Schott (2-for-4) and Colby Mann (2-for-3) each had two hits for the Warriors (15-3).
SOFTBALL
Nonconference
Central 9-12, Menomonie 2-7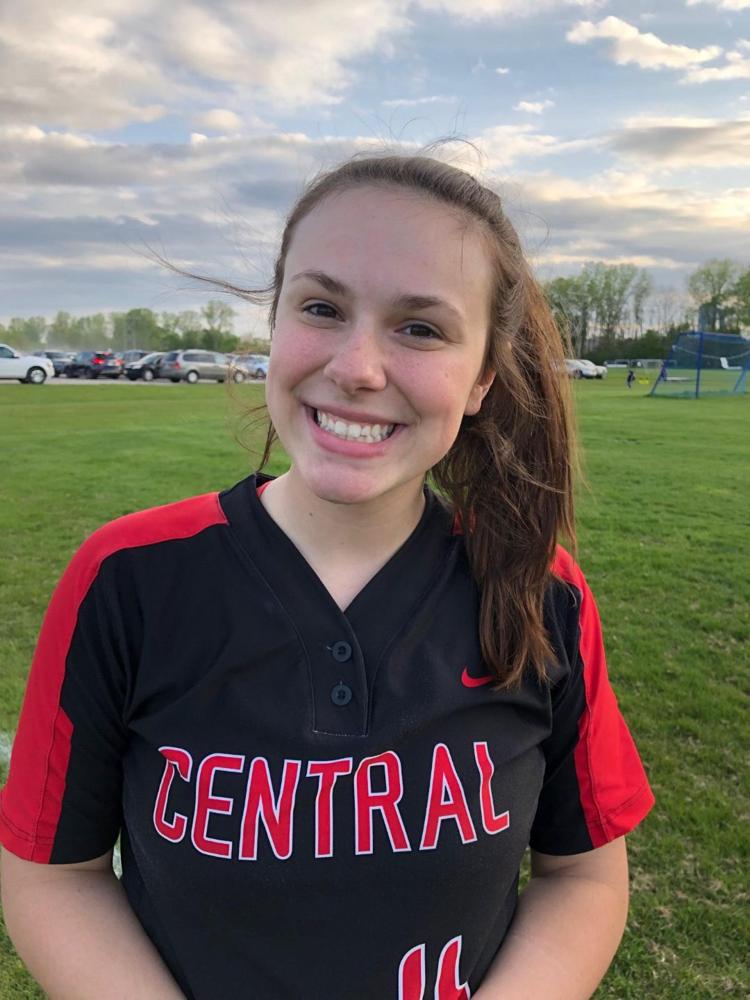 MENOMONIE, Wis. — Central's bats produced at will with 12 hits in each game of this sweep of the Mustangs.
Beth Meyers (3-for-5, double), Ally Athnos (2-for-4) and Madison Trussoni (2-for-5) all had multiple hits for Central in Game 1.
The Red Raiders put together a 10-run first inning in Game 2. Meyers (2-for-4) recorded her 100th varsity hit, and Kenzie Breidel (2-for-2) recorded her first. Trussoni was able to knock out a three-run double, and Whitney Mislivecek tripled.
Marshfield 5-17, Holmen 2-1
MARSHFIELD, Wis. — The Vikings were able to hit for extra bases, but couldn't string together runs as they fell twice to Marshfield.
Lynsey Anderson double, and Bridget Torud batted in a runner in Game 1. Ashley Krueger doubled in Game 2, and as Kenzie Winker hit into a fielder's choice to score a runner for Holmen (19-5).
GIRLS SOCCER
Nonconference
Holmen 3, Mauston 0
HOLMEN — The Vikings (10-7-3) netted three second-half goals to shut out Mauston.
Alexis Jeffers got things started with a 41st-minute goal, which was followed by goals in the 72nd and 74th minutes from Haley Valiska.