The Holmen High School softball team scattered runs through three innings to defeat Aquinas 8-1 in a big MVC matchup at Pammel Creek fields on Monday.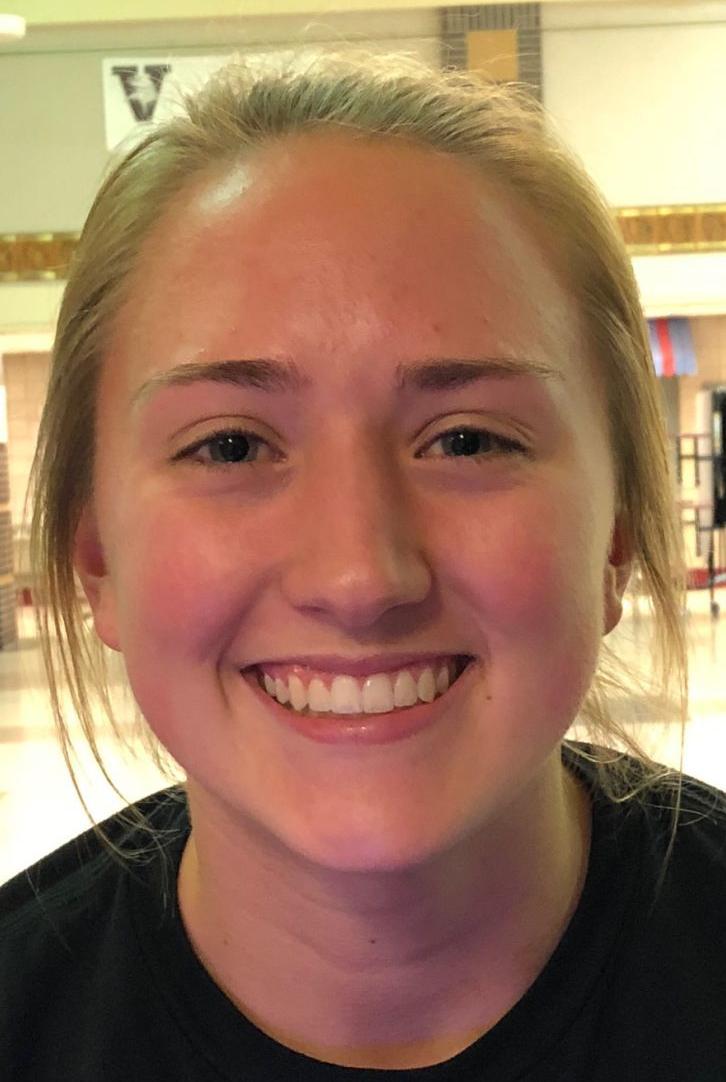 The Vikings, who are second to Onalaska in the MVC, put up two runs in the second, five in the sixth and one in the seventh to finalize the game with a seven-run lead. Ellie Kline led the winning efforts by going 2-for-4 with a home run and four RBI. Lynsey Anderson had two hits and a double to go with Ashley Krueger's double.
The Blugolds (10-6, 6-4) were led by a 2-for-3 performance from Ava Curti.
Delaney Sacia tossed a complete game with six hits, two walks and eight strikeouts to lead Holmen (14-4, 8-2) to victory.
Coulee
G-E-T 10, Viroqua 0 (5)
GALESVILLE — Ciera Gunderson hit a bases-loaded single in the bottom of the fifth to end the game in G-E-T's favor.
Gunderson finished 3-for-4, and Alexa Hammond (2-for-3) had a triple and two RBI for G-E-T (9-10, 7-3), which had 10 hits. Amy Gappa allowed just one hit in five innings while striking out 13 for the Red Hawks.
West Salem 5-13, Black River Falls 0-1
WEST SALEM — Sam Thompson opened Game 1 with a one-hitter to trigger a sweep for the first-place Panthers.
Thompson had eight strikeouts in the shutout as the Panthers' offense recorded four hits, which included a two-run homer from Abbie Cavadini.
West Salem's offense picked up in Game 2, recording 13 runs off of 11 hits in six innings. Cavadini blasted another one out of the park in that game, and Mya Jacobson (2-for-2, five RBI) matched her two home runs. Marissa Harris and Grace Brigsom each picked up a pair of hits.
Black River Falls earned its one run thanks to a solo home run from Quinn Cerda-Reyes. Thompson struck out four and allowed four hits in six innings to earn the win in Game 2.
Arcadia 6, Westby 5
ARCADIA —Arcadia was able to score the winning run in the seventh inning thanks to a bad throw from Westby (4-9, 2-6).
Chloe Halverson led the Raiders (8-3, 7-3) with three hits, and Abby Suchla added a double. Westby was led by two solo home runs — one from McKenna Manske and one from Chloe Stellner — in the lost.
Scenic Bluffs
Bangor 15, Brookwood 4
ONTARIO — The Cardinals racked up 16 hits — five of which were extra bases — to defeat Brookwood.
Bangor was led by a 4-for-5 performance from Hannah Crenshaw as Jadyn Larson (3-for-5, double, five RBI), Aliyah Langrehr (3-for-5, two doubles, triple) and Madelin Janisch (3-for-4, triple, three RBI) each had three hits.
Faith Wathke had a double and Hailley Schueller had two RBI to lead Brookwood.
Cashton 11, Hillsboro 1 (5)
CASHTON — Haylee Connelly hit a walkoff double in the fifth inning for Cashton (9-5, 7-4) to end things early against Hillsboro.
Connelly finished with two hits and four RBI as Hailey Huntzicker and Faith Butzler added a pair of hits. Brianna Wanek was 3-for-3 with a double and two RBI while also pitching for the win.
Ridge and Valley
Wauzeka 10, De Soto 1
DE SOTO — The Pirates scored a run in the first inning but were unable to put another on the board as they fell to Wauzeka.
De Soto had five hits, two of which came from Jordan Young and Zoey Boardman.
Nonconference
Onalaska 9-11, Eau Claire Memorial 0-1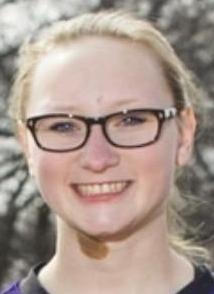 EAU CLAIRE, Wis. — The Hilltoppers compiled 20 runs compared to Eau Claire Memorial's one in a doubleheader.
Sarah Kraus earned the win in Game 1 by scattering three hits and 15 strikeouts across seven innings. Kraus also went 3-for-4 with a double, triple and two RBI. Jo Cree went 4-for-5, and Cailie Kowal Cokie Binegar each had two hits.
Onalaska needed five innings to win Game 2. Ava Smith earned the win by pitching a complete game with five hits allowed and three strikeouts. Kraus was 2-for-4 with a double, and Cree went 3-for-4 with a home run and four RBI. Alyssa Achenreiner drove in three runners as she went 2-for-4. Binegar and Mariah Wick both finished 2-for-3.
Wisconsin Rapids 14, Tomah 3
TOMAH — Alyssa Whaley hit a solo home run in the second inning for the Timberwolves as the fell to Wisconsin Rapids (10-9).
Journey Smith (3-for-3) was also able to hit for extra bases with a double and a triple for Tomah.
BASEBALL
MVC
Onalaska 7, Logan 4
ONALASKA — The Hilltoppers collected nine hits and had no errors to defeat the Rangers.
Onalaska (5-11, 3-6) got started early in the first inning thanks to a two-run double from Sam Aspseter and a two-run single from Riley Wellendorf. Aspseter finished 2-for-3 as Ray Heilman (2-for-3, triple) and Nick Pica (2-for-4) added a pair of hits.
Register for more free articles.
Stay logged in to skip the surveys.
Logan (4-14, 3-6) was led by two hits from Caleb Trussoni.
Sparta 4, Tomah 0
TOMAH — Hunter Steinhoff pitched a three-hit shutout, and Jess Sullivan was 3-for-4 with an RBI for the second-place Spartans (10-4, 6-3), who had 10 hits.
Phillip Richards added two hits — one a double — for Sparta, which scored in the first, third, fourth and seventh innings.
Coulee
West Salem 4, Arcadia 3
WEST SALEM — The Panthers scored the winning run in the bottom of the seventh to walk it off against Arcadia.
West Salem tallied 10 hits in the win, three of which came from Christian Riemer (3-for-4). Caleb Weber (2-for-3) and Keegan Kuehl (2-for-4) had two hits apiece.
Tyler Berg led Arcadia with a pair of hits and an RBI. Justin Barney tossed three innings with two hits, two walks and one strikeouts to earn the win.
Westby 8, Black River Falls 5
BLACK RIVER FALLS — The Norsemen put together back-to-back three-run innings in the third and fourth to keep a steady lead over Black River Falls.
Hunter Ward led Westby by going 3-for-4 with a double and two RBI, and Gunnar Hanson was 2-for-5 with two RBI.
The Tigers were led by two-hit performances from Chase Yaeger and Romey Wirtz.
Three Rivers
La Crescent 8, P-E-M 2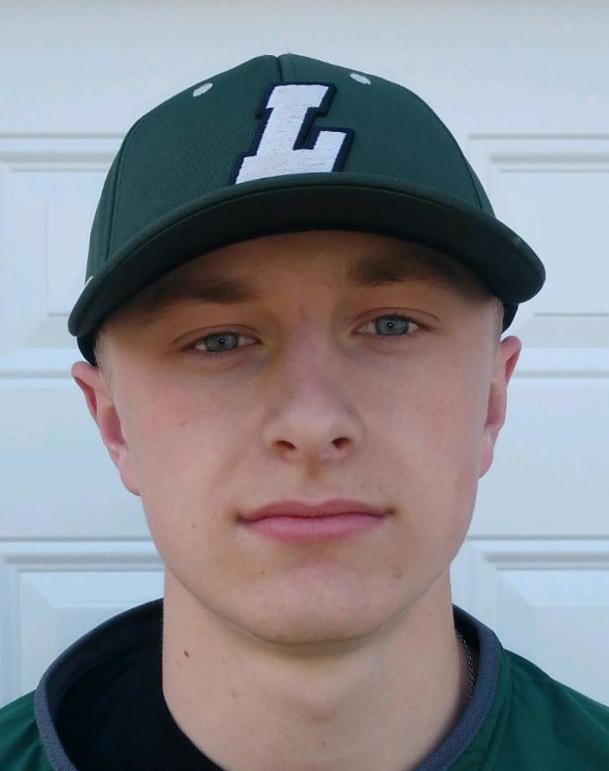 LA CRESCENT — Cade McCool was 3-for-4, Brandon Von Arx went 2-for-3 with two runs scored, and Isaac Petersen was 2-for-2 with three stolen bases for the Lancers (9-2, 8-1).
Bryce Weymiller struck out 13 and walked one while pitching a complete-game, four-hitter.
Nonconference
Caledonia 8, Holmen 2
HOLMEN — Eric Augedahl was 3-for-4 with two singles, a triple and three runs scored for the Warriors (11-1), who pulled away with two runs in the second and two more in the third to beat the MVC leaders.
Austin Klug added two hits and two RBI, Kyle Cavanaugh had two RBI and Tate Meiners hit a solo home run for Caledonia. Brandon Flury and Adam Quam had RBI singles for the Vikings (11-5), who didn't score until the sixth against Casey Storlie (10 strikeouts).
BOYS GOLF
MVC Meet
TOMAH — Tomah snuck past Holmen by four strokes to win the MVC conference meet at Hiawatha Golf Course with a team score of 313. Holmen finished with 317, and Sparta came in third with 343.
Sparta junior Austin Erickson earned medalist honors with a 2-under-par 70. Tomah top-five finishers in Hunter Neumann (74, second) and Nolan Stees (75, third).
Coulee Meet
ONALASKA — Black River Falls won the team championship with a score of 174 — Arcadia was second at 179 — and Arcadia's Chandler Sonsalla tied G-E-T's Sawyer Schmidt for medalist honors with a 40 at Coulee Golf Bowl.
Sonsalla and Schmidt finished one shots ahead of a three-way tie for third place, and Ty Breese and Caden Skelding shots 42 to lead the victorious Tigers.
BOYS TENNIS
Eau Claire North Invitational
EAU CLAIRE, Wis. — Logan won 12 matches to defeat Wausau West, Altoona and Chippewa Falls.
Ian Hofland won three No. 1 singles matches by defeating Altoona's Andy Hoff 6-0, 6-1 twice and Wausau West's Anders Aspenes 6-3, 6-0.
Logan's No. 2 doubles team of Jonathan Marcou and Sam Novak beat Altoona's Carter Ternberg and Ty Rondestvedt 6-3, 4-6, 10-5 and Wausau East's Henry Stifler and David Bautsch 6-1, 6-1.
Nonconference
Sparta 5, Black River Falls 2
SPARTA — The Spartans swept the doubles competition to defeat the Tigers at home.
Ethan Anderson and Brady Towne won a No. 1 doubles match by defeating Black River Falls' Sam Lund and Adrien Clason 6-3, 6-2. The Tigers won the No. 1 singles match after Paul Barbe defeated Dan Musselwhite 6-3, 6-1.
Mauston 5, West Salem 2
WEST SALEM — The Panthers — who are playing in their first season since 2001 — received two singles victories as they fell to Mauston.
Jack Hehli (2-0) won the No. 1 singles match by defeating Garrett Neve 6-0, 6-0 and No. 4 singles Weston Gerke earned a 2-6, 6-3, 6-2 victory over Zach Lund.
Decorah 5, Viroqua 2
VIROQUA — Viroqua had two doubles wins as it fell to Decorah.
Jared Anderson and Mitchell Hanson won the No. 1 doubles match in a 2-6, 6-4, 10-7 battle against Decorah's Joe Holland and Kai Spencer-Berg. Tony Garvalia and Lucas Oldham won the No. 2 doubles match by defeating Rex Hwinkler and Edwin Holyoake 6-2, 6-4.