HOLMEN — Led by six individual champions, the Holmen High School wrestling team won a WIAA Division 1 regional at Holmen on Saturday.
The Vikings, who totaled 241.5 points to comfortably beat second-place Tomah (182.5 points), advance to Tuesday's team sectional and will face Waunakee, which won the Middleton regional. The dual, which will be held at Middleton, is scheduled to begin at 7 p.m.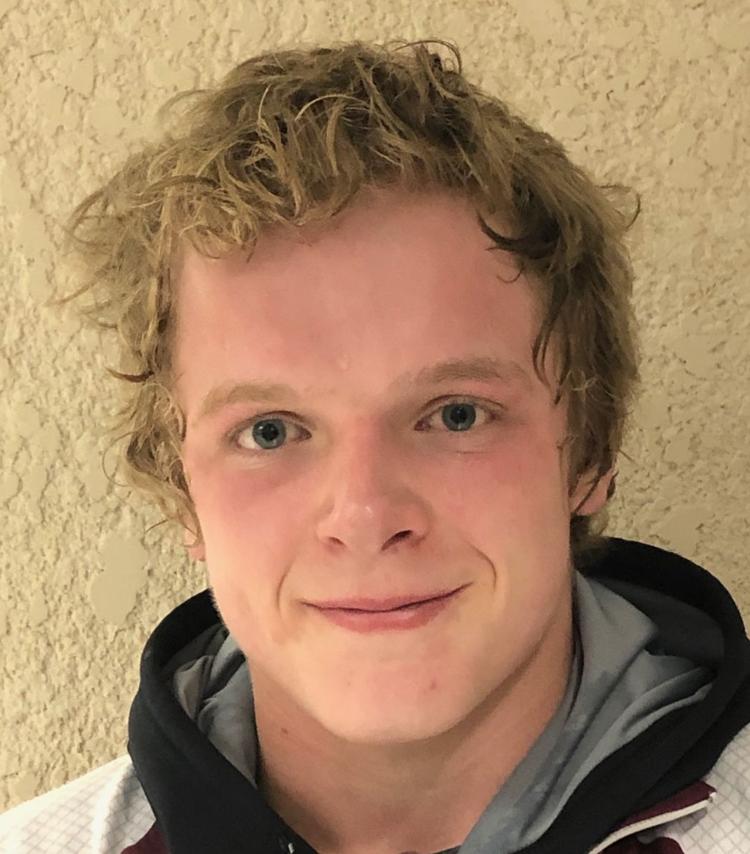 Parker Kratochvill (106 pounds), Sam Smith (113), Alex Pellowski (120), Branson Beers (126), Carter Vetsch (152) and Drake Schams (195) all won their respective weight classes and advanced to the individual sectional tournament, which will be held at 10 a.m. Saturday, Feb. 22, at Verona Area High School in Verona. Holmen will also be sending Tyler Jahn (138), Armandin Ranaivoson (170), Carson Westcott (182) and Adam Quam (220) to the individual sectional tournament. Jahn, Ranaivson and Westcott all finished third in their respective weight classes, while Quam took fourth.
Tomah will send 10 wrestlers to the individual sectional: Marques Fritsche (170) won his weight class; Gavin Finch (106), Sam Linzmeier (160) and Hayden Larson (285) finished second; Caleb Pollack (113) and Benny Bemis (120) finished third; and Caden Griffin (132), Nate Boulton (138), Logan Boulton (145) and Thor Lass (195) finished fourth.
Sparta, which finished fifth as a team with 133 points, will send seven wrestlers to the individual sectional: Corbin Hauser (160) and Madden Connelly (220) won their respective weight classes; Vince Polhamus (132) and Tye Klass (152) finished second; and Esteban Rodriguez (120), Kelten Pfaff (170) and Marcus Cox (182) finished fourth.
Central/Logan, which finished seventh out of eight teams with 57 points, will send four wrestlers to the individual sectional: Daylin Haney (126) and Dylan Ellefson (145) finished third, while Brody Deal (152) and Sam Veenstra (160) finished fourth.
Onalaska/Luther, which finished eighth with 29 points, will be represented at the individual sectional by Damion Tracy, who took fourth at 285.
Division 2
Arcadia Regional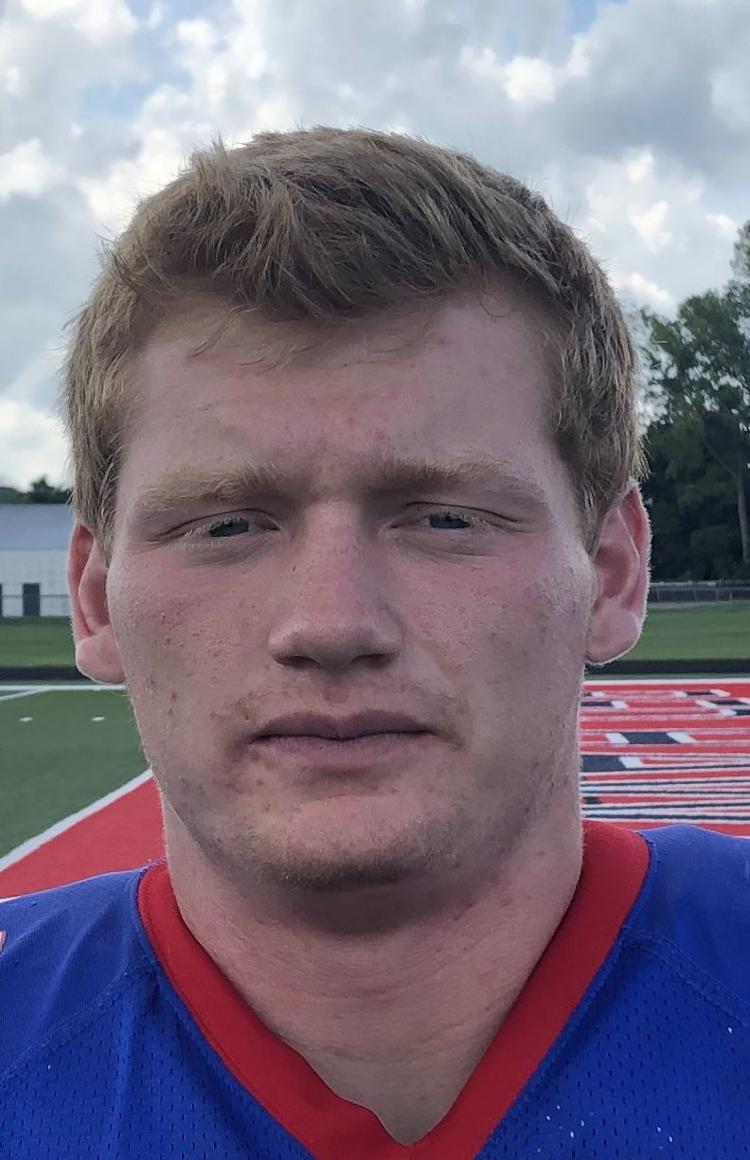 ARCADIA — The Melrose-Mindoro/G.E.T. won its regional with 274.5 points just edging second-place Ellsworth (269) to advance to Tuesday's team sectional at Baldwin-Woodville.
West Salem/Bangor took third with 186 points while Black River Falls finished sixth (75) and Arcadia seventh (56).
Mel.-Min./G-E-T will send 10 wrestlers to the Osceola individual section on Saturday. Carson Koss (106), Tanner Andersen (113), Bryce Blaken (145), Jaden Anderson (160), Hunter Andersen (170), Jacob Summers (182), Bryce Burns (195) and Trevor Daffinson (285) all won individual championships while Sam Johnson (138) and Daniel Slattery (152) each finished second to advance to sectionals for the Titans.
West Salem/Bangor will send two to sectionals. Evan Wolfe (126) defeated Black River Falls' Jackson McCormick by a 5-2 decision while Bradyn Glasspoole (113) took second, winning the second-place wrestleback match via pin.
Black River Falls will also have two representatives.
McCormick bounced back in the wrestleback match with a 10-7 win over Mel.-Min/G-E-T's Randon Rommell. Kaleb Dobson (220) also advanced. After losing on a 9-8 decision to Ellsworth's Kyle Anschultz in the championship match, Dobson won by major decision in the second place wrestleback.
River Valley Regional
RIVER VALLEY — Four wrestlers won individual championships for Viroqua.
Josh Frye (113), Cale Anderson (132), Aaron Dobbs (152) and Paul Nickelotti (195) each won their respective weight class to advance to Saturday's sectional at Evansville/Albany.
As a team the Blackhawks took third with 166.5 team points. Richland Center won with 201 followed by Wisconsin Dells (195).
Prairie du Chien Regional
PRAIRIE DU CHIEN — The Blackhawks ran away with the team title, finishing over 100 points better than second-place Monroe (171) with 284 points thanks to 11 individual champions. PdC now advances to the Lodi team sectional Tuesday.
Rhett Koenig (106), Ryder Koenig (113), Maddox Ejka (120), Luke Kramer (126), Matt Rogge (132), Kurt Wall (138), Chase Fisher (145), Traeton Saint (160), Bradyn Saint (170), Tyler Hannah (195) and Colten Wall 220 all punched their ticket to Saturday's individual sectional at Evansville/Albany.
Division 3
Aquinas Regional
The Blugolds dominated, winning the team title with 316 points to advance to Tuesday's team sectional at Brookwood while sending 13 individuals to next Saturday's individual sectional at Westby.
Tate Flege (106), Jack Christenson (120), Joe Penchi (132), Calvin Hargrove (138), Zach DeGroot (145), Riley Klar (152), Jakob Zhovtis (160), Ian Kaczmoroski (170), Noah DeGroot (195) and Charlie Langeberg (220) all won their weight classes for Aquinas.
Jack Gauger (126), Ashton Hollett (182) and Clay Berra (285) each finished second to advance as well.
Blair-Taylor finished third with 166 points and will send four to sectionals. Colton Lejcher (113) and Logan Shramek (182) each won their weight class with Noah Shepard (160) and Matthew Becker (170) also advancing with second-place finishes.
New Lisbon Regional
NEW LISBON, Wis. — Brookwood, which narrowly missed advancing to the team sectional, will send six wrestlers to the individual sectional at Westby next Saturday.
Jacob Green (120), Charly Guzman (132) and Dylan DeWitt (285) all won their respective weight classes, while Dylan Powell (106), Alex Guzman (113) and Jaden Atha (126) finished second.
The Falcons totaled 174 points, just two points behind regional champion Royall.
Cashton, which finished third as a team with 167.5 points, will send five wrestlers to the individual sectional. Colin O'Neil (126) and Tristan Grant (152) won their respective classes, while Ethan Anderson (160), Zachery Harris (170) and Austin Culpitt (220) finished second.
Ithaca/Weston Regional
ITHACA, Wis. — Westby took second (226.5), finishing behind Riverdale (258), but the Norsemen will send eight to the Westby sectional next Saturday.
Logan Turben (120), Connor Vatland (170) and Dylan Nottestad (220) left Ithaca as individual champs while Brock Hoskins (106), Blake Hanson (113), Trevor Lemke (126), Garrett Vatland (132) and Dakota Bakkestuen (145) finished second to advance.
De Soto finished fourth with 87.5 points and will send three through to sectionals.
Aiden Brosinski (138) and Cezar Garcia (195) finished first while Trevor Rebhahn (220) finished second.
BOYS BASKETBALL
Nonconference
Caledonia 119, Jackson County Central 107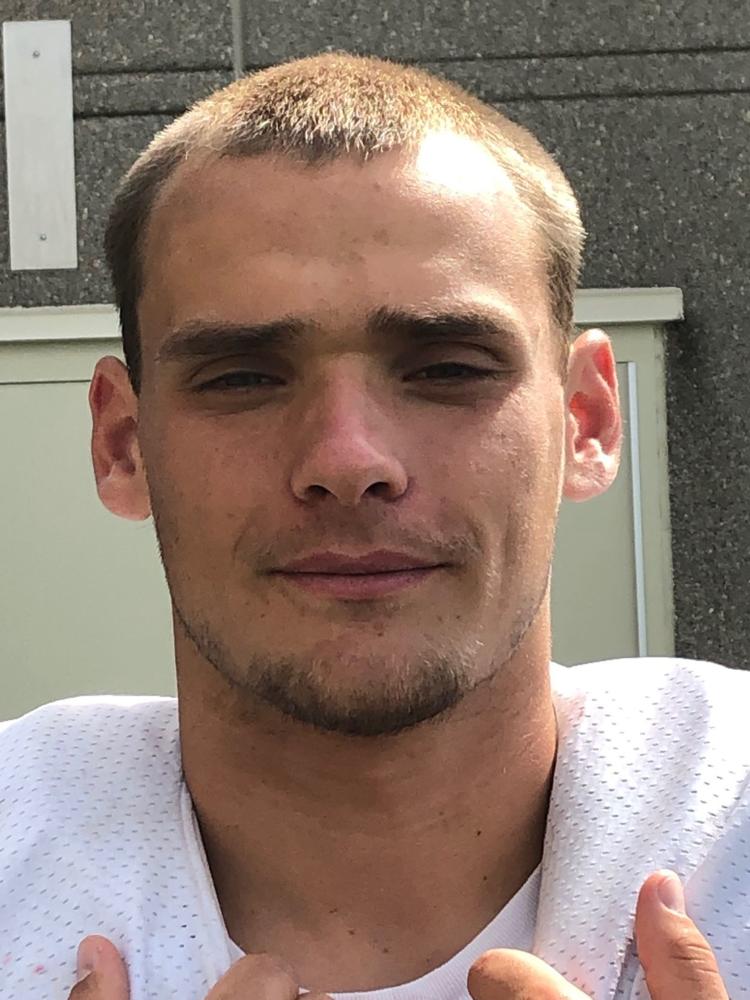 CALEDONIA, Minn. — Noah King broke a program record and helped his team break another in the process.
King had a game-high 36 points to bring his career total to 2,456 and set a new school record. King's brother Owen previously held the designation as the program's all-time leading scorer with 2,437 points.
The Warriors' 119 points also set a new school record for points scored in a single game.
Caledonia (22-1) had five other players in double figures: Eli King scored 25, Jackson Koepke had 14, Casey Schultz and Andrew Kunelius added 13 apiece, and Sam Privet chipped in 10.
The Huskies (15-5) had four players in double figures, led by Andrew Hesebeck's 33 points.
The Warriors led 58-50 at the half.
Kohler 67, Onalaska Luther 46
ONALASKA — Joey McNamara led the Knights (9-11) with eight points but was just 2-of-10 from the floor. Both of his made field goals came from beyond the arc.
Onalaska Luther, which trailed 37-22 at the half, had 12 turnovers, which the Blue Bombers (15-5) turned into 25 points.
Kohler, which had three players in double figures, outscored the Knights 14-2 in the paint.
Mauston 71, G-E-T 69
GALESVILLE — Cade Hall scored a game-high 33 points while Gage Kobylski added 22 to lead Mauston (13-6). 
Grant Beirne led G-E-T (8-10) with 18 followed by Kyle Scherr (17), Sawyer Schmidt (13) and Lance Lettner (10). 
GIRLS BASKETBALL
Coulee
Arcadia 73, Black River Falls 26
BLACK RIVER FALLS — Ellie Hoesley scored a game-high 24 points as the Raiders won their fifth straight game and improved to 17-3 (10-0).
Arcadia, which led 39-13 at the half, also got double-digit points from Linzy Sendelbach (18) and Mercedes Romo (11).
Zyanna Deloney had 11 points to lead the Tigers, who fell to 4-16 (1-8).
Nonconference
Onalaska Luther 37, Brookwood 22
ONALASKA — Hannah Matzke nearly outscored the Falcons by herself, finishing with a game-high 19 points on 8 of 11 shooting to lead Onalaska Luther (14-6).
Annabelle Koenig added six for the Knights, who led 21-6 at halftime.
Noemi Nicolas scored nine to lead Brookwood (5-13).
BOYS HOCKEY
Nonconference
West Salem/Bangor 5, Monona Grove 4
WISCONSIN RAPIDS — Connor Brown netted a goal 9:52 into the third period to break a 4-4 tie, as the Panthers snapped a four-game losing streak.
The Panthers (8-14-1) scored the game's first three goals and led 3-1 entering the third period on goals from Nathan Gribble, Jackson Odenbach and Trevor Ogden.
Odenbach netted another goal in the third to take a 4-3 lead.
Milwaukee University 4, Onalaska co-op 3 (OT)
ONALASKA — Tyler Herzberg netted the game-winner in overtime to snap the Hilltoppers' 15-game win streak.
After Milwaukee took a 1-0 lead in the second period, Onalaska (20-3-1) answered to take a 2-1 lead on goals from Mason Manglitz and Tommy Duren.
Milwaukee (17-6-1) answered back with two goals to take a 3-2 lead before Carter Stobb scored the equalizer late in the third.
Be the first to know
Get local news delivered to your inbox!