The Central High School boys basketball team built a 25-point lead by halftime on the way to an 84-63 MVC victory over Tomah on Thursday.
The Red Raiders (11-1, 5-0), ranked second in Division 2 by The Associated Press, forced the Timberwolves (2-9, 0-5) into 24 turnovers that led to 36 Central points.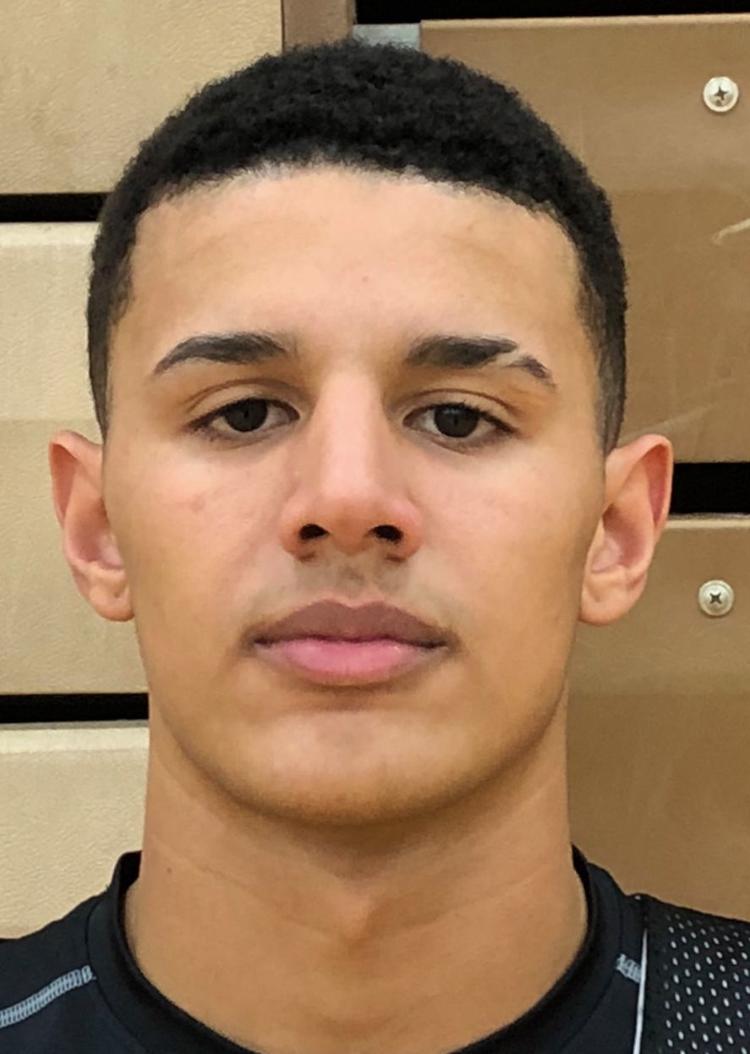 Junior Johnny Davis had 23 points, seven rebounds, three assists and four steals to lead the Red Raiders. David Hayden added 11 points, including two 3-pointers, while Jaiquon Ingram, Brecken Austin and Noah Parcher had nine apiece.
Tomah's Tyler Torkelson hit four 3s to power a 17-point night, and Carson Lindauer added 13.
Scenic Bluffs
Bangor 85, Cashton 72
BANGOR — Grant Manke was unstoppable in the second half as he scored 22 points during that time for fourth-ranked Bangor (11-1, 6-0). Manke ended the night with a game-high 33 points, which included going 7-for-9 in free throws. Jaymeson Freit put together a strong first half, scoring 10 of his 17 points there. Zane Langrehr had 10 points.
Cashton was led by 30 points and five 3s from Kristt Hilden. Trevin Freit (15) also finished in double figures.
Hillsboro 62, Brookwood 45
ONTARIO—Kaden Brandau and Aaron Dwyer combined for 29 points, but it wasn't enough as Brookwood fell to Hillsboro.
Brandau led the Falcons (3-8, 1-5) with 16 points as Dwyer contributed with 13.
Hillsboro was led by a 15-point effort from Cade Jensen and 14 points from Trent Thorson.
Dairyland
Blair-Taylor 66, Alma Center Lincoln 52
ALMA CENTER, Wis. —The Wildcats, ranked fifth in Division 5, received a team-high 17 points from Issac Nerby in a game they led 39-18 at the half before Lincoln cut the deficit to five.
Blair-Taylor held on behind 16 points from Matt Waldera, 13 from Kyle Steien and 12 from Josh Olson.
Lincoln received 18 points from Justin Rowekamp, who made six 3-pointers.
Three Rivers
Caledonia 80, Wabasha-Kellogg 51
CALEDONIA — The Warriors had 14 players score, with just two finishing in double figures, as they stayed unbeaten in the conference. Caledonia (11-4, 8-0) sophomore Andrew Kunelius led the way with 15 points, while sophomore Austin Klug added 13 on the strength of three first-half 3s. Six other players had six or more points.
La Crescent 78, Southland 41
LA CRESCENT — The Lancers had five players in double figures and won their second straight game after a four-game skid.
Juniors Luke Schwartzhoff and Zach Todd led the way with 15 apiece, while seniors Romy Whitford (14) and Thomas Kiesau (10), and junior Isaac Petersen (10) all added to the scoring for La Crescent (9-5, 6-2).
GIRLS BASKETBALL
Coulee
Westby 44, Black River Falls 31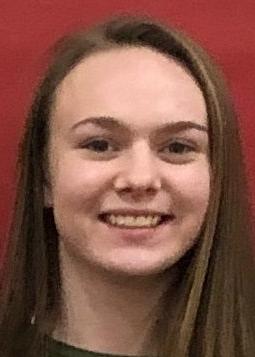 BLACK RIVER FALLS — The Norsemen (7-6, 4-2) had two players in double figures to cruise to a conference win.
Sophomore Grace Hebel led Westby — which led 27-16 at the half — with 11 points as teammate Macy Stellner followed with 10 and two 3-pointers. Black River Falls (1-13, 0-7) was led by 10 points from Abby Ross and eight from Makayla Nortman.
Arcadia 51, West Salem 29
ARCADIA — Ellie Hoesley got going quickly in the first half as she scored 14 points to help push Arcadia (12-1, 6-1) forward.
Linzy Sendelbach also helped the Raiders out with 14 points as Mercedes Romo had 10 and Chloe Halverson nine. West Salem (8-7, 4-4) was led by Maddie Quick's eight points.
G-E-T 53, Onalaska Luther 36
GALESVILLE — Senior and Youngstown State recruit Lexi Wagner had 22 points on 9 of 14 shooting, four rebounds and four assists to power the fifth-ranked Red Hawks (12-1, 7-0). Wagner made three 3-pointers as well.
The Knights dropped to 6-6, 3-3.
SWC
Prairie du Chien 49, River Valley 36
PRAIRIE DU CHIEN — Macey Banasik had 10 points while four teammates had eight to form a balanced scoring attack for the unbeaten Blackhawks (14-0, 6-0), who are ranked fourth in Division 3.
Lily Krahn, Ella Hager, Makenzie Knapp and Allison Allbee all added eight, as Prairie du Chien led by 13 at half and didn't let it get much closer.
Three Rivers
Caledonia 79, Wabasha-Kellogg 38
WABASHA, Minn. — Senior Katie Tornstrom made six of the Warriors' 12 3-pointers and scored 24 points.
Haley Jennings added 11 points and Taylor Kohlmeier two more 3-pointers as Caledonia improved to 11-4 overall and 9-1 in the conference.
WRESTLING
MVC
Tomah 67, Onalaska/Luther 6
TOMAH — The Timberwolves tallied five pins and a handful of forfeits to run away with the dual.
Coulee
Westby 42, Viroqua 36
VIROQUA — Six of Westby's seven wins came by pin to knock down the Blackhawks.
Conor Vatland (26-5) defeated Paul Nickelotti by pinning him in the second period of the 195-pound match. Dakota Bakkestuen (138, 14-3) earned another pin for the Norsemen after defeating Case Mayberry.
Viroqua won the lightweight matches, starting with Cale Anderson (106, 28-2) pinning Brock Hoskins, which was followed by Josh Frye (113, 29-3) pinning Trevor Lemke.
West Salem/Bangor 51, Black River Falls 18
WEST SALEM — West Salem/Bangor got 30 free points from forfeits, but tallied two quick pins in the middle weights as well.
Colten Gourley (160 pounds) and Joe Hess (170) had first-period pins for West Salem/Bangor. Nonconference
Holmen 42, Mel.-Min./G-E-T 25
The Vikings, ranked seventh in Division 1, won the first three matches to build momentum toward a win over the Titans, ranked seventh in Division 2, at UW-La Crosse.
Holmen freshman Parker Kratochvill (29-7) picked up an impressive victory over Tanner Andersen at 106, and Caleb Butler (22-6) did the same with a 7-5 decision over Landon Lockington (18-8), who bumped up one class to 195.
BOYS HOCKEY
Nonconference
Tomah/Sparta 6, La Crescent 0
SPARTA — Tomah/Sparta shot out to an early lead by recording three goals in the first period.
Matthew Holtz netted the first goal to put Tomah/Sparta (12-3-2) on the board, which was followed by a goal from Boone Mathison less than two minutes later. Mathison found the goal again in the third period to round out the night's scoring.
Tomah/Sparta goalie Paul Vender had 15 saves as Ryan Booth had 25 for La Crescent (6-12).