EAU CLAIRE, Wis. — The Holmen High School volleyball team kept piling up its victories, and junior Ellie Kline reached a milestone against Eau Claire Memorial on Tuesday.
The Vikings beat the Old Abes 22-25, 25-16, 25-14, 26-24 to improve to 8-0, and Kline had 20 digs to reach the 1,000 mark for her career.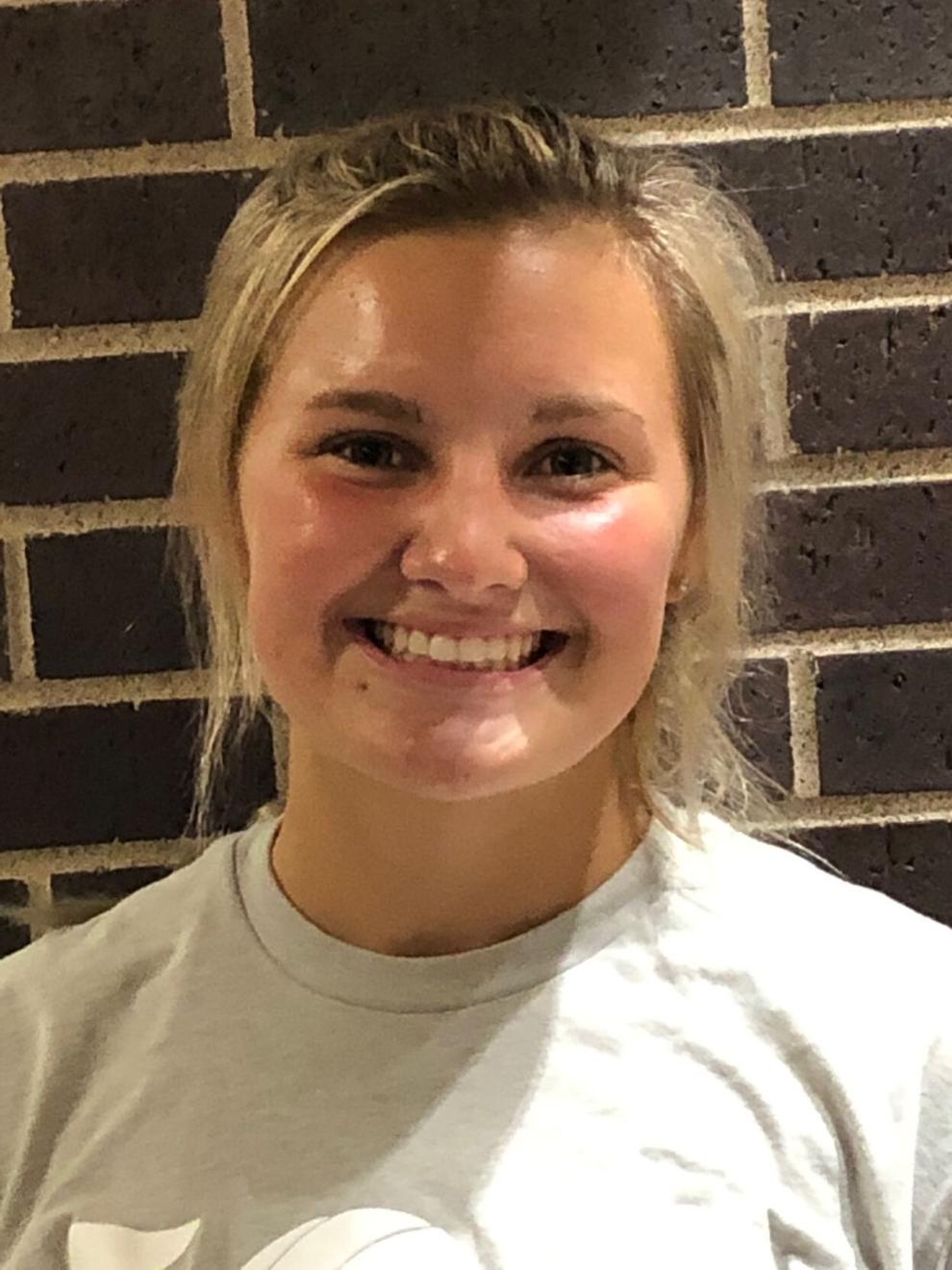 Junior Marissa Pederson and junior Kassie Mueller added 18 digs apiece to strengthen the Holmen defense, while Pederson led the way with 17 assists.
Senior Sydney Jahr had 12 kills and sophomore Kyla Christnovich seven to lead the Vikings at the net. Christnovich also had eight blocks, Jahr four blocks and Mueller three aces for the Vikings.
SPARTA — Sparta fought off a late run by Superior and won 24-26, 25-18, 25-19, 28-30, 16-14 to improve its record to 7-2.
Senior Kelsey Baker had 20 assists to go with 18 digs and 10 kills for Sparta, which also received 19 assists, 18 digs and eight kills from sophomore Abby Schell. Senior Callie Ziebell had a team-high 11 kills, senior Maka Simao 40 digs and sophomore Macey Oswald 22 digs for Sparta.
BANGOR — The Cardinals took care of the Rockets 25-19, 25-19, 23-25, 26-24.
Junior Madisyn Herman had 20 kills and eight digs for Bangor, which also received 34 digs from senior Megan Miedema.
Aliyah Langrehr (24) and McKenna Riley (17) combined on 41 assists, and senior Haley Jones had 18 digs to go with six kills and four blocks for bangor.
ONTARIO — The Cardinals won 15-25, 25-20, 25-21, 25-20, but no details were reported.
CASHTON — The Eagles won but no set scores or details were reported.
Eau Claire North/Verona Sectional
EAU CLAIRE, Wis. — Freshman Shefali Romakrishan earned a spot at the state meet by placing second in the 100-yard butterfly with a time of 59.35 seconds.
Only Middleton senior Kaitlyn Peters beat her with a 58.03 within the sectional.
Only Green Bay Southwest junior Brigitta Neverman (55.97), Ashwaubenon senior Hallory Domnick (56.54), Beloit Memorial senior Faith Sill (56.88), Bay Port senior Lacy Geurts (58.35), Sun Prairie senior Grace Sala (58.69), Jefferson/Cambridge freshman Jordyn Davis (59.25) and Appleton North sophomore Ella Romberg (59.27) beat her from the other three sectionals around the state.
Other top local finishes came in the relays. The Onalaska/Holman/Aquinas 200 medley relay team of Ruthie Hale, Ava Wickstrom, Elle Lettner and Halie Eiken placed sixth with a 1:55.61, and the Logan/Central team of Catherine Axness, Rachel Stein, Romakrishan and Priya Oshan placed seventh (2:00.37).
Romakrishan, Stein, Oshan and Allie Cruz Lambert placed sixth in the 200 freestyle relay (1:46.63), and the O/H/A 400 freestyle relay team of Hale, Lily Churchill, Eiken and Lettner was sixth (3:55.51.
Logan/Central's 400 freestyle relay team of Ava Scholl, Axness, Cruz Lambert and Noelle Zarecki was seventh (4:10.34) as was O/H/A's 200 freestyle relay team of Brynn Kleiner, Churchill, Alex White and Hale (1:49.63).
O/H/A junior Ava Wickstrom gave the area its second-best individual finish with a seventh-place performance in the 100 breaststroke (1:12.26). Oshan was eighth in the 200 freestyle (2:00.81) and ninth in the 100 freestyle (55.7).
O/H/A swam to 153 points and placed sixth in the 10-team sectional. Logan/Central was seventh at 129.
Nicolas Bujan scored two goals, and Joseph Lee added one and two assists as the RiverHawks got their alternate season going with a win.
Central's Gavin Burrell and Holmen's Derek Russell had five saves apiece. Spencer Malone scored Holmen's goal.
SPARTA — Freshman Solomon Szymanski scored all three goals for the Rangers, and junior Wyatt Restel and sophomore Xavier Moseti assisted on one each in a game that was tied 1-1 at the half.
Senior Eli Carr had nine saves for Logan.