LA CRESCENT — Isaac Petersen is no stranger to success on the soccer field with the La Crescent High School boys soccer team.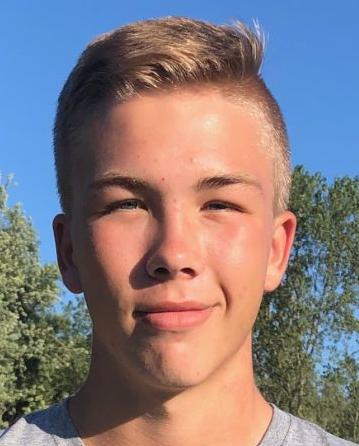 As the Lancers defeated Winona Cotter 11-0 on Thursday, Petersen netted five goals to break the program's all-time scoring record that was set in 2005. With the five goals against the Ramblers, Petersen has 86 goals and 32 assists for a total of 118 points. Spencer Schoonover was the previous record holder with 112.
Petersen got the scoring started in the 17th minute and recorded another in the 30th. By halftime, the Lancers led 5-0. The Lancers shot out in the second period with six goals recorded in the span of eight minutes. Petersen started the scoring in the 42nd minute and recorded back-to-back goals in the 47th and 48th minutes. Joey Schreier had two goals as Petersen, Jaden Einerwold and Tyler Lampert each had two assists.
Mitch Dryden was kept quiet in goal with one save to record his fourth shutout of the season and the 21st of his career.
MVC
Central 6, Logan 0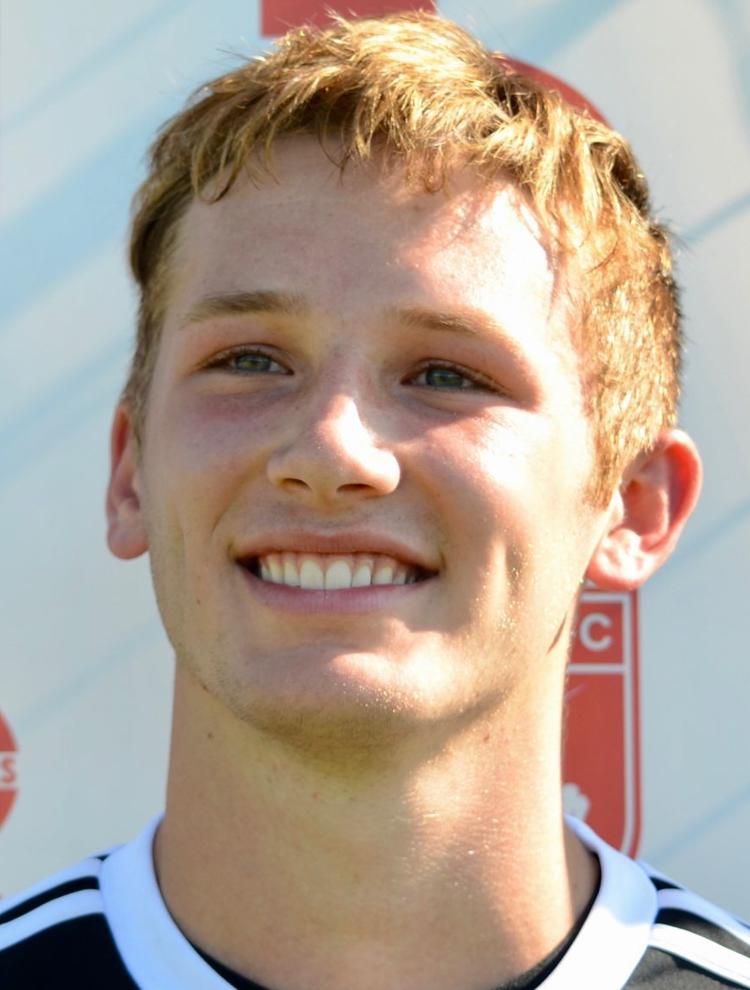 Landon Larson and Quincy Kay each had two goals apiece for Central (3-1, 2-1) as it shutout Logan (2-2, 1-2).
Adian Roth and Joseph Lee also netted a goal apiece in the win, and teammate Joseph Lee had three assists.
Eli Stovall had nine saves for Logan, and Jack Olson had five for Central.
Onalaska 3, Sparta 0
SPARTA — The Hilltoppers (4-0, 3-0) kept their undefeated streak going with a shutout win over Sparta (1-2, 1-3).
Everett Jones got the scoring started in the 17th minute thanks to an assist from Simon Wayss. Jones found the net again in the 43rd minute with an assist from Zak Turner. Erick Garcia netted the final goal of the game with another Turner assist in the 57th minute.
Jacob Breiling and Nic Hubbard had a combined three saves for Onalaska, and Thomas Treu had six for Sparta.
West Salem 5, Aquinas 0
The Panthers utilized four different goal scorers in their shutout win against Aquinas.
Wyndsor Goodenough netted two goals as Hunter Wehrenberg connected for two assists. Breezy Hofmiester, Kaleb Korn and Josh Illif each had a goal apiece.
Holmen 1, Tomah 1
TOMAH — The Timberwolves and Vikings (2-0-2, 2-0-1) ended their MVC matchup with a 1-1 tie.
Jonah Nick opened up the game with a 25th minute goal for Tomah after receiving an assist from Nate Boutlon. Holmen's answer came in the form of an unassisted goal from Matt Espelien in the 32nd minute.
Tomah goalie Dusty Derrousseau had 15 saves as Jack Lutz had six for Holmen.
VOLLEYBALL
MVC
Logan 3, Central 2
The Rangers lost the first two sets but came back for a 19-25, 25-27, 25-15, 29-27, 15-13 victory.
Marissa Kleman had 25 kills, 29 digs and four aces for Logan, which received 35 digs from Lauren Boge, 20 assists from Anna Koblitz and six kills, nine digs and eight assists from Jenna Davis.
The Red Raiders were led by Cleo Tillman's 32 digs and three aces. Avery Veenendall had 20 assists, Lauren Buley 14 kills and Tasia Kohler three aces and two blocks.
Tomah 3, Holmen 2
TOMAH — The Timberwolves came out in full force against Holmen — last year's conference co-champ — in a five-set 25-20, 21-25, 25-21, 18-25, 15-13 back-and-forth battle to take down the Vikings for the first time since 2016.
Savannah Murphy led the winning efforts with 20 kills as teammate Alyssa Whaley (10) also finished in double digits. Ella Plueger took care of setting up the hitters with 25 assists, and Lily Redcloud led the back row with 18 digs.
Lexie Jeffers led Holmen (6-3, 1-1) with 13 kills as Marissa Pederson (24) and Lynsey Anderson (15) split setting duties. Ellie Kline recorded 24 digs in the loss as Pederson and Anderson both had three aces.
Onalaska 3, Sparta 0
SPARTA — Onalaska was able to hold off Sparta in the last two sets, both of which went to extra points.
The Hilltoppers came out victorious 25-16, 26-24, 25-27 for the MVC win. Sam Plantz led the hitters with nine kills as teammate Ava smith had eight. Cailie Kowal and Caitlin Zlabek combined for a total of 34 assists with 18 and 16, respectively.
Kennedy Steussel had 12 digs for Sparta (4-9, 1-2) as teammate Laney Schell had 11 kills and 11 digs.
Coulee
G-E-T 3, Black River Falls 1
GALESVILLE — The Red Hawks (3-2, 2-0) stayed unbeaten in the conference with an 18-25, 25-18, 25-16, 26-24 victory over the Tigers.
Jordan Hein had 11 kills and 21 assists, while Ciera Gunderson had 20 digs, Kayla Schultz 17 assists, Ryann Duffenbach 16 digs for G-E-T. Makayla Nortman had eight kills and 17 digs, Summer Rufsholm 18 assists and Bailey Backaus 16 digs for Black River Falls (2-5, 0-2).
Westby 3, Viroqua 0
VIROQUA — The Norsemen swept the Blackhawks 25-23, 25-18, 25-13 for a conference victory at home.
Hallie Sherry led Viroqua with seven kills as teammate Saige Zitzner had seven digs.
Westby (10-7, 1-1) was led by a 10-kill performance from Eva Lee in the front as Ella Johnson recorded 20 digs.
Arcadia 3, Onalaska Luther 0
ONALASKA — The Raiders claimed a 25-18, 25-20, 25-22 win against the Knights on the road.
Ellie Hoesley led the winning effort with nine kills, followed by Sky Reit with five, and Chloe Halverson helped the hitters with 12 assists.
Annabelle Koenig led Luther with four kills as Emily Wintrone had 13 assists.
Scenic Bluffs
Royall 3, Cashton 2
ELROY, Wis. — Cashton won the third and fourth set against Royall, but fell in the fifth to succumb to the fourth ranked team.
Cashton was defeated 25-21, 25-15, 25-27, 23-25, 11-15. Braylee Hyatt led the Eagles with 25 assists as Hailey Huntzicker and Adelynn Hyatt finished double-digit kills with 15 and 10, respectively.
SWC
River Valley 3, Prairie du Chien 1
PRAIRIE DU CHIEN — The Blackhawks came up on the wrong end of a 22-25, 25-12, 25-19, 25-22 outcome.
Lily Krahn and Gabby Toberman each had 10 kills for Prairie du Chien, which also received 16 digs from Krahn and 12 assists from Abby Feye.
Three Rivers
Rushford-Peterson 3, La Crescent 0
RUSHFORD, Minn. — The Trojans spoiled the Lancers' season opener with a 25-17, 25-20, 25-15 victory.
Piper Walton had 36 digs for the Lancers, who also received six blocks from Sadie Treptow.
GIRLS TENNIS
MVC
Logan 5, Central 2
The Rangers put up five three singles victories and two doubles wins to defeat Central.
Logan's Enya Szymanski went 6-0, 6-1 to win at No. 1 singles against Kayla Holman as teammate Sydney Roswall earned a sweeping 6-0, 6-0 No. 3 singles victory against Camille Blake. Jordi Pasch and Lauren Jarrett came back to win a 1-6, 6-4, 6-3 No. 1 doubles match for Logan.
Rachel Jones earned a No. 2 singles victory for Central with a 6-2, 6-3 win against Tia Endrizzi.
Onalaska 7, Sparta 0
ONALASKA —The Hilltoppers recorded their second conference victory with a sweeping win against Sparta.
Ashton Arndt recorded a 6-0, 6-1 win for Onalaska (9-7, 2-0) by defeating Jenna Kroeger in a No. 3 singles match. No. 4 singles Alli Foglia outlasted Sparta's Arely Sanchez 6-4, 7-5.
Tomah 5, Holmen 2
HOLMEN — The Timberwolves swept the doubles competition and won two singles matches to defeat Holmen.
Morgan Arch and Deirdre Martin earned a 6-3, 6-4 victory for Tomah in a No. 1 doubles match against Cindra Vang and Rayna Baugman. Alli Batten and Maddy Kuhn earned a No. 2 doubles victory by defeating Holmen's Chloe Lichucki and Haley Radtke 7-6 (8), 6-2.
Holmen's Natalie Stitt went 6-3, 6-2 against Cadence Thomson at No. 1 singles as teammate Delaney Gelder went 6-4, 6-2 against Olivia Czarnecki for the Vikings' two wins.
Coulee
Onalaska Luther 7, Viroqua 0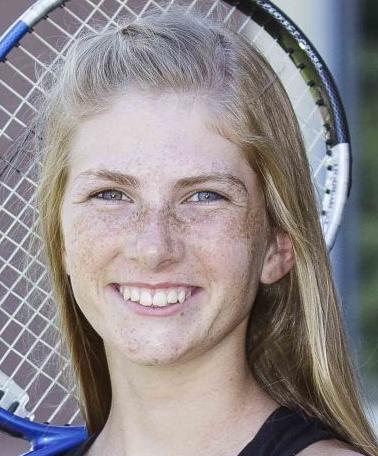 VIROQUA — Phoebe Christensen and Jenna Wahl swept Viroqua's Marissa Czap and Lizzy Fox 6-0, 6-0 in a No. 1 doubles match as Luther defeated the Blackhawks. The win marked Luther's 56th straight conference win.
Sarah Hoffe earned a 6-4, 6-0 victory against Viroqua's Cammie Leer in a No. 1 singles match as teammate Cassie Warren went 6-0, 6-0 in a No. 2 singles match against Olivia Rottman.
Nonconference
Winona 7, West Salem 0
WEST SALEM — Madigan Freng was defeated by Winona's Emma Heinert in a back-and-forth 6-2, 5-7, 10-5 match at No. 1 singles as West Salem was unable to record a win.
CROSS COUNTRY
Nonconference
Viroqua Invitational
VIROQUA — Holmen sophomore Cameron Lamere led all competitors at the Vernon County Fairgrounds, finishing the course in 17 minutes, 23.5 second. West Salem's Brady Niemeier (17:24.5) finished one second after Lamere.
The Holmen boys were second in the 10-team invitational with 87 points as Boscobel led with 60. West Salem (89) followed closely in third, and Central (90) came in fourth.
Dustin Goins helped Holmen claim the No. 2 spot with his fourth-place finish. Central freshman Wesley Barnhart (17:45.4) finished fifth.
The Holmen girls won their 11-team field with 71 points as Central (78) came in second. West Salem freshman Macey Tauscher (21:46.9) came in second, followed by Central freshman Katie Christensen (21:19.7), Westby freshman Meghan Nelson (21:27.2) and Central freshman Jenna Hutschenreuter (21:37.6) in fourth, fifth and sixth, respectively.
Crazy Buffalo Invitational
LA CRESCENT, Minn. — Lake City's boys (39) and girls (24) swept the team championships, while La Crescent's boys and girls placed second.
The Lancers had four of the top nine finishers in the boys race with Jake Boudreau (17:17) placing fifth to lead the way. Thomas Lechnir (17:22) was sixth, Cody Kowalski (17:36) eighth, and Camdan Nolop (17:38) ninth as the Lancers posted a team score of 44.
Lydia Rosendahl (fifth, 17:04), Katy Steffes (seventh, 17:21) and Autumn Rabe (10th, 17:31) led the La Crescent girls to a team score of 48.
GIRLS SWIMMING
Onalaska/Holmen/Aquinas 95, Central/Logan/West Salem 75
O/H/A won five events to pick up a victory at UW-La Crosse.
Sayge Stojadinovic won the 50-yard freestyle (27.0), Elle Lettner the 100 butterfly (1:07.93), Johanna Rupple the 100 freestyle (1:00.93) and Thea Ranis the 500 freestyle (6:09.5) for O/H/A. Stojadinovic and Ranis also teamed up with Erika Kay-Tsumagari and Brynn Kleiner to win the 400 relay (4:14.88).
Rachel Stein was a quadruple winner for C/L/WS with victories in the 200 individual medley (2:26.9) and 100 breaststroke (1:13.71) to go with her legs on the victorious 200 medley relay (2:04.12) and 200 freestyle relay (1:49.64).
Gracie Gerke won the 100 backstroke (1:11.53) and swam with the winning 200 medley relay, while Priya Oshan won the 200 freestyle (2:09.69) and swam with the winning 200 freestyle relay. Emma Gerke was on both winning relays.
Be the first to know
Get local news delivered to your inbox!