The Aquinas High School girls basketball team built a 23-point lead by halftime on its way to a 65-22 MVC victory over Tomah at the Reinhart Athletic Complex on Friday.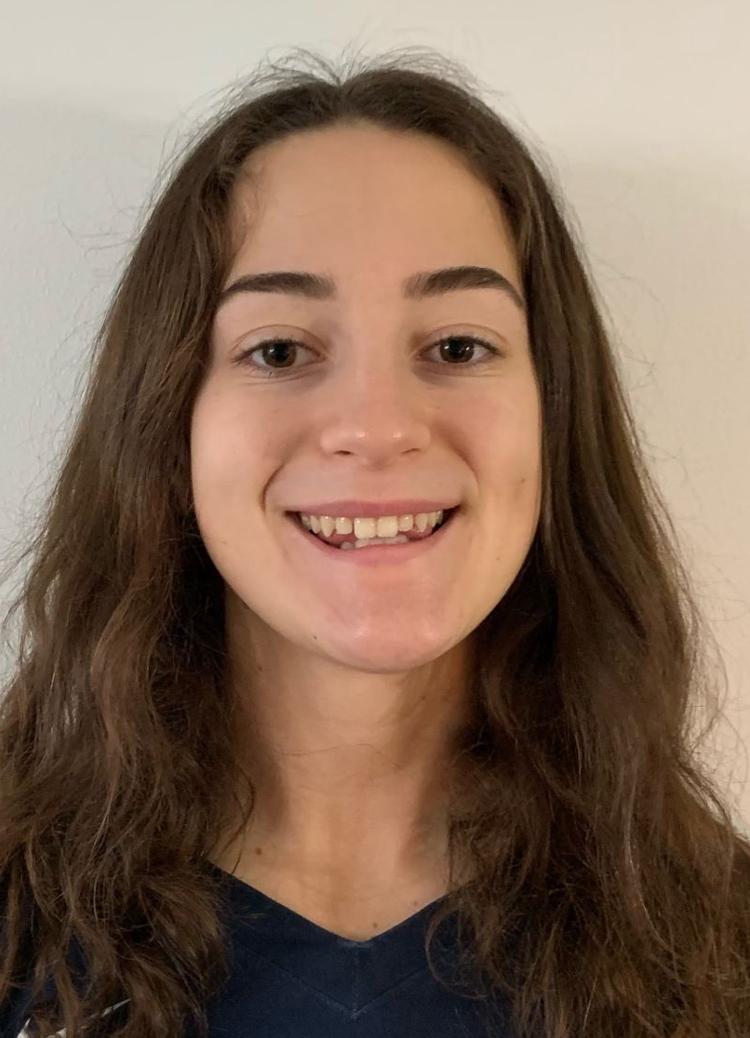 Junior Jacy Weisbrod made five 3-pointers and scored 21 points to lead the Blugolds (10-0, 2-0), who are ranked first in Division 4 by The Associated Press, to their 61st straight conference win.
Aquinas also pushed its winning streak at the RAC to 50 games and had a 35-12 lead by halftime before holding the Timberwolves (6-6, 1-3) to 10 second-half points.
Senior Bri Bahr made two 3s and added 12 points for the Blugolds, while Macy Donarski scored nine points and had a team-high seven assists. Donarski and Alaina Bagniefski tied for the team lead with six rebounds, and Donarski and Fiona O'Flaherty had four steals each.
SPARTA — The Hilltoppers (3-1, 2-0) maintained their share of the conference lead but worked hard to do so.
Sparta owned a double-digit lead with eight minutes left before Onalaska charged back. Emma Breidenbach scored on a pass from MMolly Garrity with 25 seconds left to give her team the win.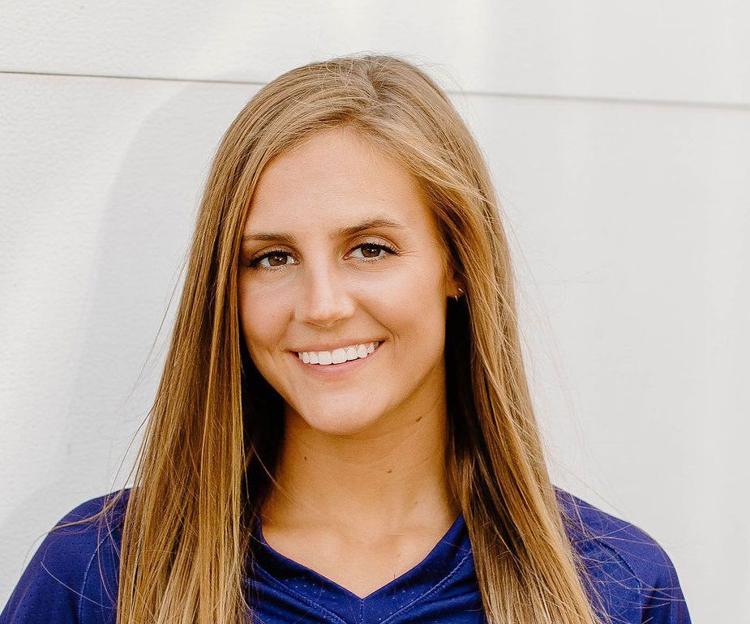 Onalaska made nine 3-pointers, and senior Olivia Gamoke scored 22 points, but the Spartans (2-4, 0-3) hung tough with Callie Ziebell scoring 20 points and junior Malory Russ adding 14.
The Hilltoppers led 30-28 at halftime and received another 12 points from junior Emma Breidenbach and 11 from junior Devyn Schmeling.
Onalaska Luther 58, Viroqua 35
ONALASKA — The Knights brought an end to a two-game losing streak and had a 15-point lead on the Blackhawks by halftime.
Junior Rachel Koenig scored 14 points and grabbed five rebounds for Luther (3-5, 2-2), which also benefited from a 12-point, five-rebound performance by senior Cassie Warren. Hannah Matzke added nine points and Audrey Zittel eight points and a team-high seven rebounds for the Knights.
Viroqua (2-9, 1-5) was led by Vanessa Lohr and Jessica Anderson, who scored nine points each. Anderson also had a team-high eight rebounds.
Arcadia 66, Black River Falls 16
BLACK RIVER FALLS — Sophomore Breah Golden scored 21 points for the first-place Raiders (4-3, 3-0), who led 28-7 by halftime.
ELROY — The Falcons (2-8, 0-6) lost their second straight game.
Melrose-Mindoro 55, Eleva-Strum 39
STRUM, Wis. — The Mustangs (4-2, 4-2) won their second straight game, and senior Katie Ramsey had a team-high 20 points.
Ramsey scored 12 points in the second half, and junior teammate Ella Tracey had six points in each half to add 12.
TOMAH — The Blugolds (5-2, 1-1) had their four-game winning streak stopped by the ninth-ranked Timberwolves (9-2, 3-1).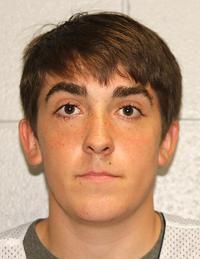 Senior Carson Lindauer scored 13 of his team-high 15 points in the second half and made a pair of 3-pointers in the process. Junior Dustin Derousseau added 11 points for second-place Tomah, which is a half-game behind Onalaska in the conference standings.
West Salem 48, Arcadia 39
ARCADIA — The Panthers bounced back from a loss at Aquinas to take care of the Raiders.
Junior CJ McConkey scored 16 points to lead West Salem (2-1, 2-0), which outscored Arcadia (3-3, 2-1) by 10 points in the second half to take over the conference lead.
McConkey had 11 points in the first half, and junior Jack Hehli scored seven of his nine in the second half.
Evan Pauley and Austin Zastrow scored 13 points apiece for Arcadia, which scored just 17 second-half points.
Black River Falls 52, Westby 38
WESTBY — Sophomore Trey Cowley scored 16 points to help the Tigers (1-1, 1-1) start get their first win of the season.
Cowley scored eight points in each half, and Black River Falls claimed a 25-18 lead after the first half. Mike Roou and Evan Voss also scored 12 points for the Tigers.
The Norsemen (0-5, 0-4) received five 3-pointers and a team-high 15 points from junior Hudson Lipski.
Blair-Taylor 84, Melrose-Mindoro 62
BLAIR — The second-ranked Wildcats (7-1, 5-0) won their third straight game behind a combined 55-point performance by seniors Kyle Steien and Matt Waldera.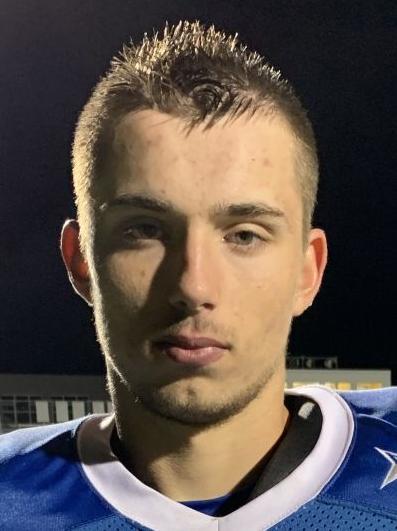 Steien scored 28 points, and Waldera added 27 for Blair-Taylor, which also received 18 points from senior Tyler Thompson.
The Wildcats will put their winning streak on the line when they host fourth-ranked Bangor at 2:30 p.m. Saturday.
Tristan McRoberts scored 15 points, Blake Christianson 14 and Tucker Sbraggia 13 for the Mustangs (3-1, 3-1).
CASHTON — The Eagles overcame a five-point halftime deficit to remain unbeaten.
Junior Bowdy Dempsey scored 17 of his game-high 27 points in the second half and made 11 free throws for Cashton (9-0), which overcame a balanced scoring effort by Sparta (2-7).
Junior Jack Hilden added 16 points for the Eagles, while senior Brian Sanchez and freshman Thomas Laufenberg scored 12 each for the Spartans. Sophomore Layden Bender scored 11 points for Sparta.
River Valley 53, Prairie du Chien 34
SPRING GREEN, Wis. — The Blackhawks (2-6, 2-3) have now split evenly their last four games.
HOLMEN — The Vikings dominated their three opponents, beating Baraboo 52-16, Waunakee 48-36 and Aquinas 63-15. The Blugolds were 0-3, adding a 48-27 loss to Baraboo and a 57-23 setback at the hands of Waunakee.
Senior Carter Vetsch recorded three pins at 170 pounds, and junior teammate Carson Westcott did the same in two matches at 220 and another at 285.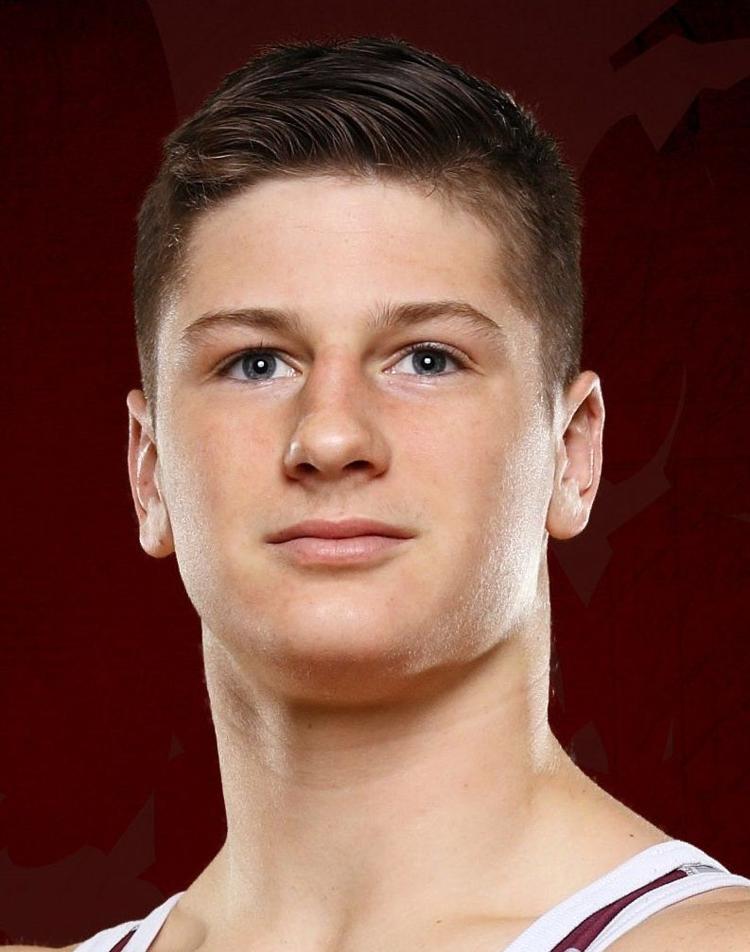 Junior Parker Kratochvill won twice by pin and once by major decision at 132, and freshman Preston Kratochvill had two pins and a 6-2 victory over Aquinas sophomore Tate Flege at 126.
Senior Sam Smith had two pins at 120, and juniors Branspon Beers (145) and Tyler Jahn (152) did the same.
Riley Klar (182) had two pins, and David Malin (160) won twice for the Blugolds.
Tomah/Sparta 7, West Salem/Bangor 5
WEST SALEM — Tomah/Sparta (8-2) scored five goals in the first two periods and made them stand up for its third win in a row.
Boone Mathison had four goals and one assist for Tomah/Sparta, which went to the third period with a 5-2 lead. Teammates John Christen (two goals, one assist) and Danny Amberg (one goal, two assist) also came up big.
The Panthers (1-1) were led by Noah LaFleur's four goals and Sam Odenbach's two assists.
Eau Claire 9, Onalaska co-op 0
ONALASKA — The Hilltoppers allowed seven goals in the first two periods and couldn't get any of their 23 shots past Eau Claire goaltender Alesha Smith.