The Aquinas High School volleyball team was pushed in the first set but recovered to beat Central 29-27, 25-19, 25-18 in an MVC match on Tuesday.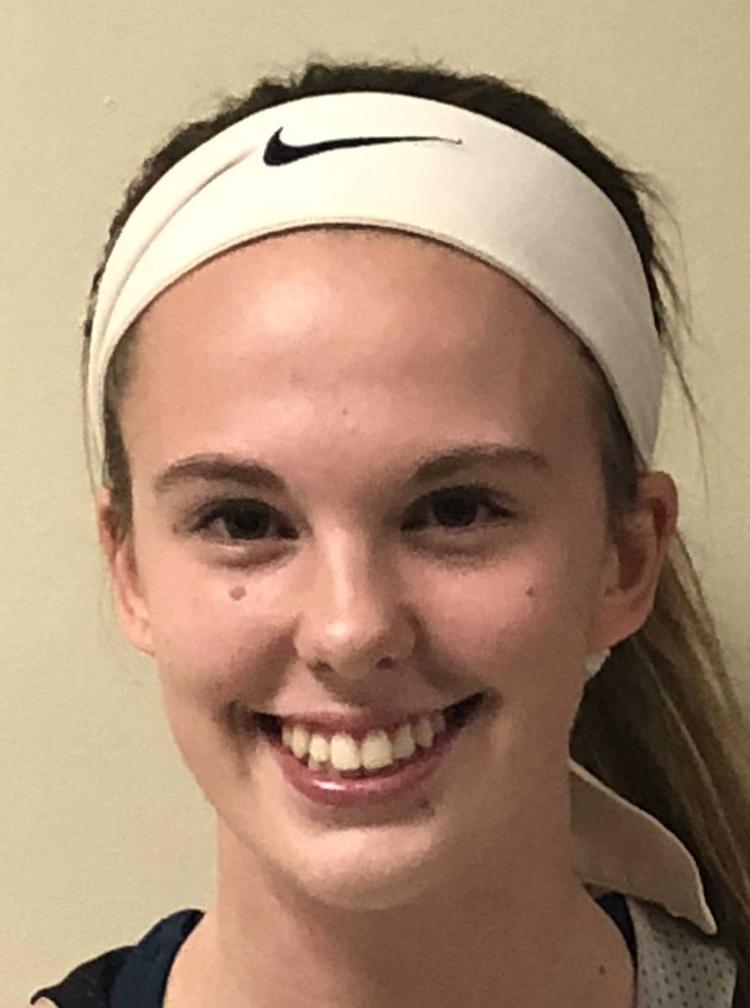 The Blugolds, ranked third in Division 3 by state coaches, were led by eight kills  from senior Lexi Donarski, 13 assists from Taylor Theusch and 18 digs from Tori Nolte.
Izzy Pigorsch knocked down 11 kills for Central, and Elle Shuda set up the hitters with 10 assists. Cleo Tillman finished with 23 digs for the Red Raiders.
Onalaska 3, Logan 1
ONALASKA — The Hilltoppers were able to come back after a first set loss to defeat Logan 22-25, 25-15, 25-19, 25-10.
Sam Plantz led Onalaska's attack with 14 kills, followed by 13 from teammate Ava Smith. Caitlin Zlabek and Cailie Kowal split time as setter with 22 and 21 assists, respectively. The team's serves were on point as the Hilltoppers had 21 aces, six of which came from Caitlin Zlabek.
UW-Milwaukee commit Marissa Kleman led Logan with 11 kills, and Lauren Boge held the back row together with 23 digs.
Coulee
West Salem 3, Onalaska Luther 1
ONALASKA — Junior Natalie Jeranek had 14 kills, 10 digs and six blocks to lead the Panthers to an 18-25, 25-19, 25-14, 25-13 victory over the Knights.
Freshman Jaden Hammes added 10 kills to go with seven digs as West Salem shook off a tough first set to swep Onalaska Luther the rest of the way.
Junior Kendall Gerke added 13 assists and 11 blocks, and junior Grace Brigson had 33 assists and eight digs for the Panthers.
Emily Wintrone had 13 assists for the Knights.
Arcadia 3, Black River Falls 1
BLACK RIVER FALLS — Linzy Sendelbach had nine kills and Chloe Halverson 16 assists to lead the Raiders to a 17-25, 25-22, 25-23, 25-16 win over the Tigers.
Abby Suchla added 32 digs for Arcadia, which also received five blocks apiece from Sky Reit and Ellie Hoesley.
Asia Rave has 12 kills to pace Black River Falls, which also had 34 assists from Summer Rufsholm and 14 digs from Bailey Backaus.
G-E-T 3, Westby 1
GALESVILLE — Cassy Schmitz had 13 kills for the Red Hawks, while Jordan Hein added 25 assists and nine kills and Ciera Gunderson 19 digs in a 25-11, 25-23, 14-25, 25-10 victory.
The Norsemen received 11 kills from Eva Lee, 15 assists and 16-for-16 serving from Ella Johnson and 11 digs from Macy Stellner.
Nonconference
Osse-Fairchild 3, Blair-Taylor 0
BLAIR — The Wildcats were handed a 25-11, 25-16, 25-13 loss by the Thunder.
BOYS SOCCER
MVC
Central 5, Aquinas 4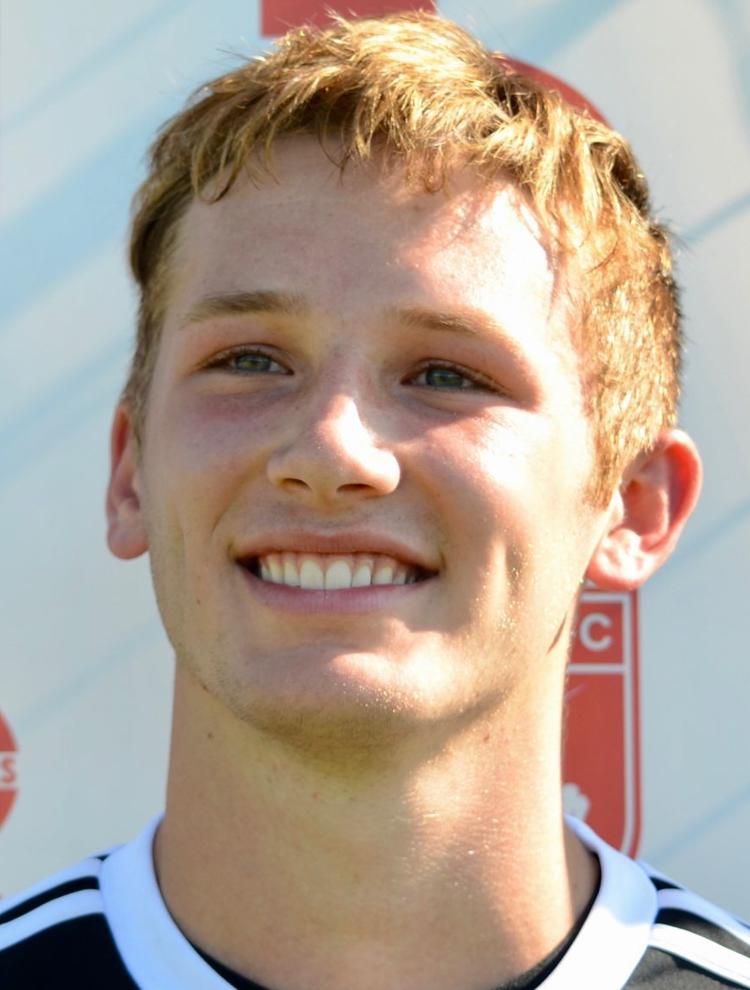 Adian Roth collected four goals for Central as it narrowly escaped against Aquinas (0-3) at Fields for Kids.
Besides Roth's scoring outburst, the Red Raiders (2-1, 1-1) received a goal from Kyle Lee.
Sparta 4, Tomah 0
SPARTA — Senior Jonathan Sanchez scored twice for the Spartans, while junior Brian Sanchez and Pierce Squyres added goals in the shutout. Freshman Matthew Zanon assisted on two of the goals.
Sparta goalie Thomas Treu had 10 saves, while Tomah's Tim Davies had seven.
Holmen 2, West Salem 0
WEST SALEM — The Vikings (2-0-1, 2-0) took care of the Panthers (1-1, 1-1) and received six saves from Jackson Lutz. Jackson Odenbach stopped 16 shots for West Salem.
Three Rivers
La Crescent 2, Dover-Eyota 0
You have free articles remaining.
EYOTA, Minn. — The Lancers (3-0-0, 1-0-0) relied on the accuracy of Isaac Petersen on the field and Mitch Dryden in goal to earn a conference victory in shutout fashion against Dover-Eyota (1-1-1, 0-1-0).
Petersen had both goals — assists came from Joey Schreier and John Benfield — and Dryden recorded five saves.
South Central
Black River Falls/Melrose-Mindoro 4, Adams-Friendship 0
BLACK RIVER FALLS — The Black River Falls/Melrose-Mindoro boys soccer team netted two goals in each half to earn a shutout.
Eddie Her got the scoring started in the 36th minute, which was quickly followed by a Kam Anderson goal in the 37th. The back-to-back goals were repeated in the second half as Her netted one in the 53rd minute, followed by a 54th minute goal from Anderson.
Freshman goalie Avalon Falcon had 14 saves in the win.
GIRLS TENNIS
MVC
Aquinas 5, Central 2
The Blugolds swept all singles matches against Central to cruise to a 5-2 victory.
Fiona O'Flaherty won the No. 1 singles match 6-0, 6-1 over Central's Kayla Holman, and Ella Reichenbacher won the No. 2 singles match 6-2, 6-2 against Central's Rachel Jones.
The Red Raiders took home the No. 2 doubles match as Maddie Masewicz and Ruby Blake went 6-2, 6-0 against Kenzie Caya and Mackenzie Helfrich.
Onalaska 4, Logan 3
The Hilltoppers secured wins in two singles and two doubles matches to inch past Logan.
Onalaska's Alli Laux went 6-0, 6-0 against Enya Syzmanski as teammate Faith Leithold won the No. 2 singles match 6,-0 6,-0 against Tia Endrizzi.
Chloe Leithold and Michele Yoo won the No. 1 doubles match 6-0, 6-2 against Logan's Allison Erickson and Jordi Pasch.
Tomah 6, Sparta 1
TOMAH — Morgan Arch and Deirdre Martin put up a lengthy battle in a No. 1 doubles match against Sparta's Serena Green and Ellie Steinhoff.
Arch and Martin came out victorious, finishing 6-2, 4-6, 6-4. Alli Batten and Maddy Kuhn won at No. 2 doubles after going 6-3, 6-1 against Sparta's Claudia Muller and Maelyn Pirserberger.
Coulee
West Salem 5, Black River Falls 1
BLACK RIVER FALLS — The Panthers won all but one match against Black River Falls to build a comfortable lead.
Madigan Freng won the No. 1 singles match for West Salem after defeating Danielle Johnson 6-4, 6-2. Jenna Carns followed with a 6-3, 6-2 No. 2 singles victory against Black River Falls' Alyson Emerich.
Julie Krien and Josie Lajuense won the No. 2 doubles match, defeating the Tigers' Carmen Redbird and Lauren Lund 6-0, 6-2.
Mauston 5, Viroqua 2
VIROQUA — The Blackhawks won one singles match and doubles match y forfeit as they were defeated by Mauston.
Anneka Cress won the No. 3 singles match in a lengthy 6-1, 1-6, 6-4 battle against Mauston's Emily Patton.
Nonconference
Winona Cotter 5, Holmen 2
HOLMEN — Chloe Lichucki and Haley Radtke won the No. 2 singles match for Holmen as it fell to Cotter.
The duo posted a 6-1, 6-0 victory against Megan Zenke and Olivia Moore as teammates Samantha Marr and Isabel Plossel defeated Cotter's Kendra Fritts and Emily Soddy 7-6, 6-0 at No. 3 doubles.
GIRLS SWIMMING
Nonconference
Central/Logan/West Salem 88, Black River Falls/Sparta 59
Seven event victories lifted Central/Logan/West Salem at UW-La Crosse.
Rachel Stein won the 200-yard freestyle with a time of 2 minutes, 11.5 seconds for La Crosse/West Salem. Teammate Catherine Axness won the 50 free (28.78) as Emily Gerke won the 100 free (1:02.71). The 400 free relay team of Axness, Priya Oshan, Stein and Ava Scholl won the race by over a minute with a time of 4:27.78.
Black River Falls/Sparta won three events, including the 100 breaststroke. Lauren Steien (1:13.6) won that event by 16 seconds.