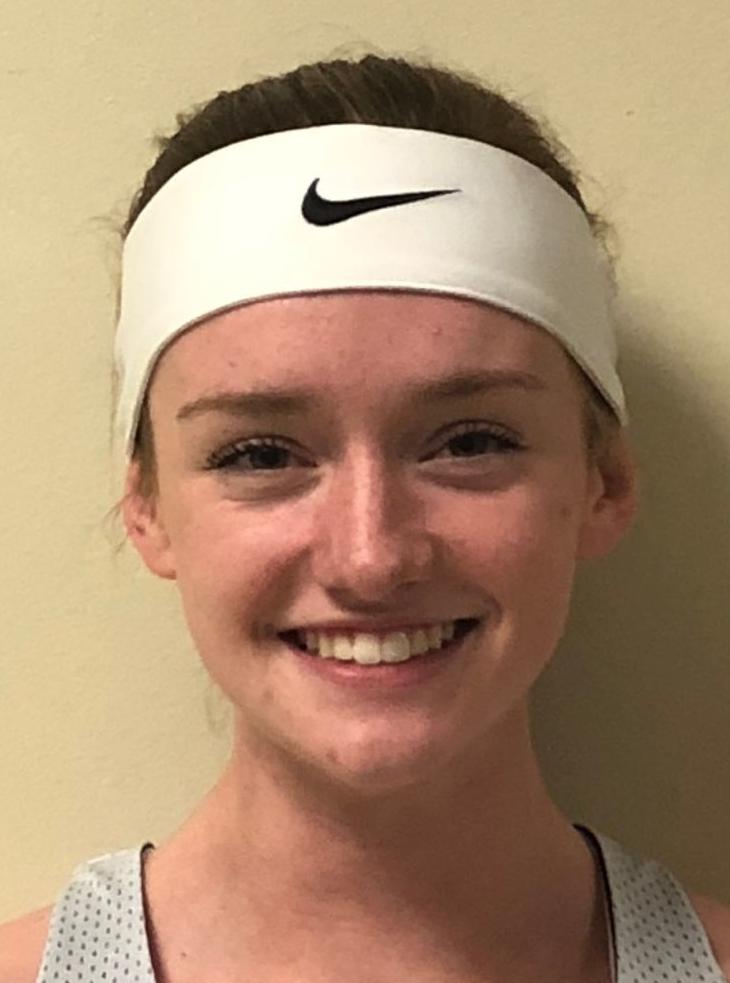 The Aquinas High School girls basketball team put the finishing touch on a fourth straight unbeaten MVC season and sixth straight conference championship by blasting Tomah 81-8 at the Reinhart Athletic Complex on Thursday.
Senior and Iowa State commit Lexi Donarski scored 25 points to go with seven assists and five steals, while Minnesota-Mankato commit Taylor Theusch added 20 points and made three of her team's 12 3-pointers.
The Blugolds (20-1, 12-0), ranked first in Division 4 by The Associated Press and two-time defending state champions, ran their conference winning streak to 59 games by scoring 45 of the 49 first-half points while playing without senior and Drake commit Courtney Becker.
Becker injured her knee last week against Holmen, and a return to the court this season is still up in the air. She was on the floor for the opening tip as a starter before a timeout was called, and she headed to the bench.
Sophomore Jacy Weisbrod matched Theusch's three 3s and added 13 points and a team-high seven steals. Senior Kayla Bahr had nine rebounds, six assists, six steals and four points.
Donarski had 15 of her points and Theusch 14 of hers in the first half as the Blugolds built their 45-4 lead.
Dairyland
Melrose-Mindoro 50, Alma Center Lincoln 27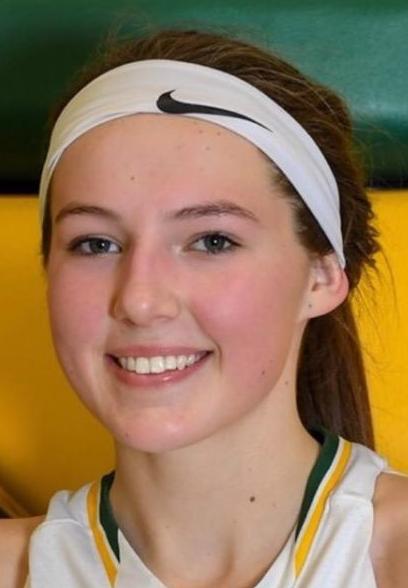 MELROSE — The third-ranked Mustangs (21-1, 15-0) won their 64th straight Dairyland game and completed their fourth consecutive unbeaten conference season behind a 16-point performance from senior and South Dakota State commit Mesa Byom.
Melrose-Mindoro only led 27-18 after one half, but it held the Hornets to just nine points in the second half.
Calette Lockington added 12 points and Emily Herzberg nine for the Mustangs, who have won 10 games in a row since losing to unbeaten Black Hawk — ranked first in Division 5 — on Jan. 18.
SWC
Prairie du Chien 45, Dodgeville 44
PRAIRIE DU CHIEN — Teagan Radloff scored 12 points and Macey Banasik added 10 for the Blackhawks (16-6, 7-3), who avenged a Feb. 8 53-43 loss to the Dodgers.
Ella Hager and Allison Allbee pitched in six points apiece for Prairie du Chien.
Dodgeville (14-8, 7-3) was led by Olivia Argall's 28 points.
Nonconference
Onalaska 43, Menomonie 41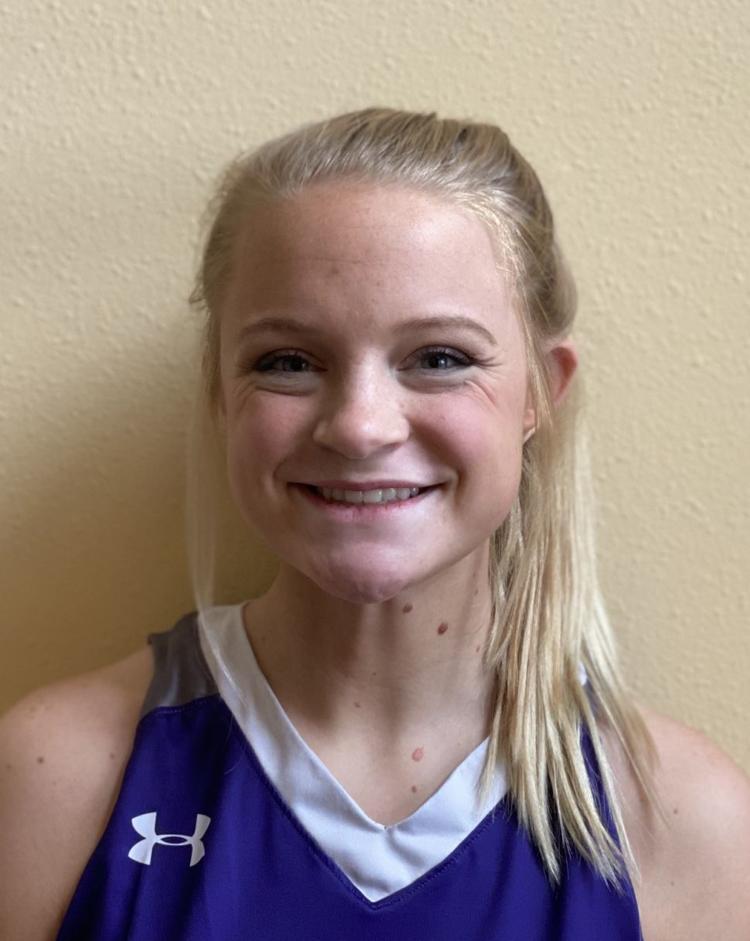 ONALASKA — The sixth-ranked Hilltoppers (17-5) ended the regular season with a victory over the Mustangs (8-14).
Onalaska, which enters the Division 2 postseason with six wins in its past seven games, was led by senior Lexi Miller's 13 points. Kenzie Miller added seven, and the Hilltoppers led 22-17 after one half.
Junior point guard Olivia Gamoke, who left Tuesday's loss at Central with a knee injury, started and scored three points for the Hilltoppers.
SPARTA — Kendall Gerke scored a game-high 24 points, including three 3s, for the Panthers, who have won five of their last six games.
Maddie Quick (12 points) and Ella Jordan (11) also had double-digit points for West Salem (13-8). Quick had all of her points in the second half and Jordan had eight after the break as the Panthers built on a 24-19 halftime lead.
Callie Ziebell led the Spartans (8-14) with 13 points.
HOLMEN — The Norsemen (17-5) watched a 17-point halftime lead disappear before holding on for their sixth straight victory.
Junior Grace Hebel scored a game-high 16 points for Westby, and she had 14 of them before the break as it built a 32-15 lead to take to the second half. Josi Bishop added 14 and McKenna Manske 11 for the Norsemen.
The Vikings (13-9) had the ball twice with the chance to force overtime but came up empty. They were led by Sydney Jahr's 13 points. Ellie Kline and Haley Valiska added nine each.
MSHSL section 1A
Houston 50, Spring Grove 30
HOUSTON, Minn. — Emma Geiwitz had a game-high 20 points and Becca Rostad added 18 as the third-seeded Hurricanes beat the 14th-seeded Lions.
Rostad had two of Houston's four 3s, and the Hurricanes led 21-15 at the half.
MSHSL section 1AA
Rochester Lourdes 77, Caledonia 44
ROCHESTER, Minn. — The 17th-seeded Warriors saw their season come to a close at the hands of the top-seeded Eagles.
Cotter 69, La Crescent-Hokah 37
WINONA, Minn. — The 13th-seeded Lancers (11-16) had a hard time handling Cotter's full court press, committing more turnovers (20) than they had points (19) in the first half. Molly Bills finished with 11 points. 
BOYS BASKETBALL
Coulee
ARCADIA — Luke Vance and Grant Beirne scored 13 points each for the Red Hawks (10-10, 6-4), who led 29-11 after one half and remained one game off the conference in the loss column.
Ethan Weltzien had 14 points and Chase Patzner all 11 of his in the second half for the Raiders (1-19, 0-11).
Vance made three 3-pointers in the first half for G-E-T, which also received a 12-point performance from Sawyer Schmidt.
Scenic Bluffs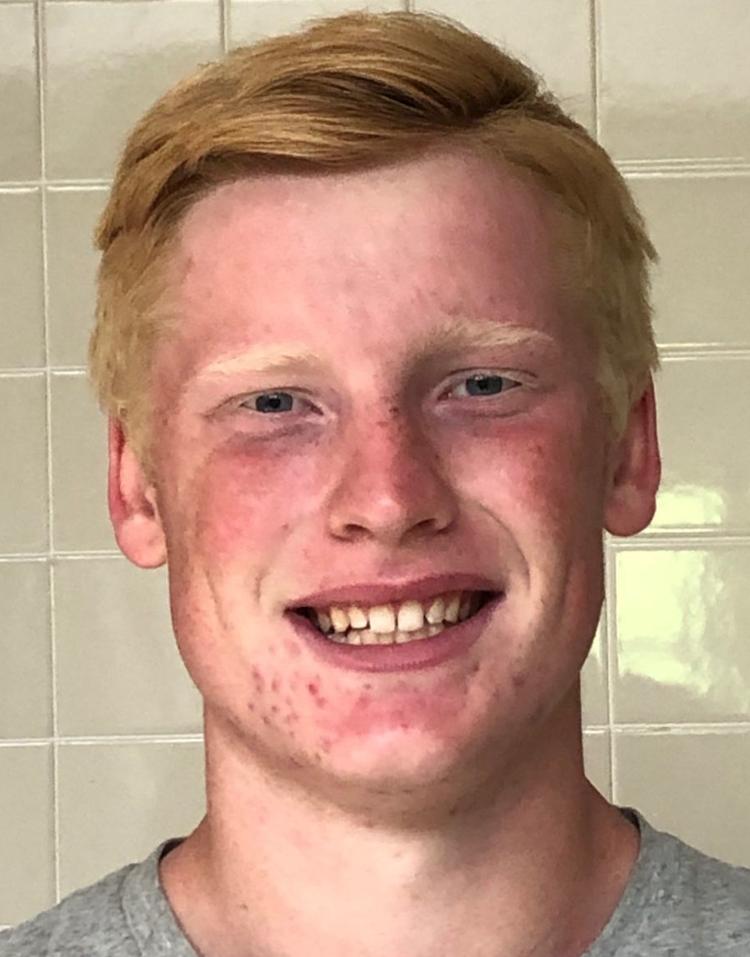 BANGOR — Senior Grant Manke had 19 points and 15 rebounds, and junior Zane Langrehr added 17 points as the second-ranked Cardinals (19-1, 12-0) bounced back from a nonconference loss to Black River Falls.
Bangor clinched the outright conference championship — its fourth in a row — and extended its Scenic Bluffs winning streak to 56 games.
Hank Reader made both of the Cardinals' 3-pointers and finished with 16 points. Reader had a team-high 10 points in the first half, and Manke finished with 12 in the second.
Cashton 87, Wonewoc-Center 61
CASHTON — Kristt Hilden hit six 3s and scored a game-high 25 points as the Eagles improved to 13-7 (8-4).
Bowdy Dempsey (16 points) and Trevin Freit (15) were also in double figures for Cashton, which led 48-24 at the half. Dempsey made three 3s.
Ashton Spencer led the Wolves (4-15, 0-12) with 20 points.
ONTARIO — The Falcons (4-15, 2-10) were led by Kaden Braundau's 22 points. Alek Martin added 11 for Brookwood.
BOYS HOCKEY
Division 1 WIAA regional finals
Onalaska co-op 5, Eau Claire Memorial 4
ONALASKA —The Hilltoppers (21-3-1) used a four-goal first period to take advantage against the Old Abes.
Onalaska advances to the sectional semifinal against top-seeded Hudson, which beat eighth-seeded Stevens Point 5-2 on Thursday. That game is scheduled to be played Tuesday at Hudson.
Hardy Weiner, Tommy Duren, Colin Comeau, Hudson Weber and Mason Manglitz scored for the Hilltoppers, who also received two assists from Peyton Jones. Comeau gave Onalaska a 5-3 lead with a goal to open the third period.
Noah Clemment had 13 saves for the Hilltoppers, who held a 31-17 advantage in shots on goal.
Sun Prairie 8, Tomah/Sparta 1
SUN PRAIRIE, Wis. — The Cardinals scored three goals in each of the first two periods as they took a commanding 6-1 lead into the third.
Danny Amberg scored in the second period for Tomah/Sparta (10-12-2), which advanced to the regional final because Middleton was forced to forfeit its win over Tomah/Sparta for playing an ineligible player.
Carter Watters and Kaden Brunson each had hat tricks for Sun Prairie (18-6).
Division 2 WIAA regional finals2
Menomonie 7, West Salem/Bangor 2
WEST SALEM — The fourth-seeded Panthers (8-14-1) scored both of their goals in the first period, but the fifth-seeded Mustangs (6-17) countered with four first-period goals to take a comfortable lead.
Sam Szymanski and Zach Long had a goal apiece for West Salem/Bangor, which got two assists from Noah LaFleur.
Zach Demarce had a hat trick and two assists for Menomonie, which led 6-2 at the end of the second period.
Somerset co-op 6, Black River Falls co-op 0
SOMERSET, Wis. — Nothing was reported to the Tribune.
Be the first to know
Get local news delivered to your inbox!