The Aquinas High School volleyball team earned its share of an MVC championship by beating Sparta 25-16, 23-25, 25-21, 25-11 at the Reinhart Athletic Complex on Thursday.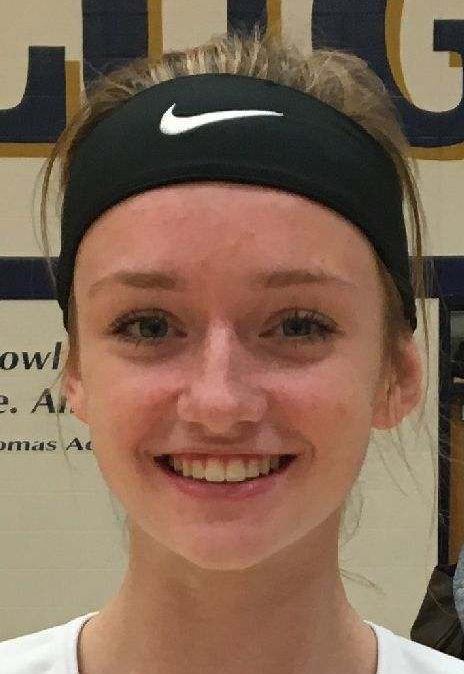 Junior Lexi Donarski had 21 kills, junior Taylor Theusch 49 assists and four aces and senior Megan Scheidt 23 digs for Aquinas, which tied with Holmen at 11-1 after the two teams split the season series.
The Blugolds take their co-championship into the WIAA Division 3 playoffs and host eighth-seeded Brookwood in a regional quarterfinal on Tuesday.
Holmen 3, Onalaska 0
HOLMEN — The Vikings completed their 11-1 conference season by beating the Hilltoppers 25-19, 25-23, 25-14.
Kenzie Winker had 11 kills and 18 digs for Holmen, which also received five kills apiece from Emily Wall and Morgan Boe, 14 assists from Sam Millard and 20 digs from Claire Eade. Boe also had six blocks.
The Hilltoppers were led by Emma Kujawa's 14 digs and Cailie Kowal's 10 assists.
Tomah 3, Logan 0
TOMAH — The Timberwolves played strong defense at the net in a 25-16, 25-19, 25-14 win against the Rangers.
Alyssa Whaley had seven blocks for Tomah (4-8), while Abigail Wagonsen had 11 kills and eight digs. Marisa Kleman had nine kills and nine digs for Logan.
Coulee
West Salem 3, Black River Falls 1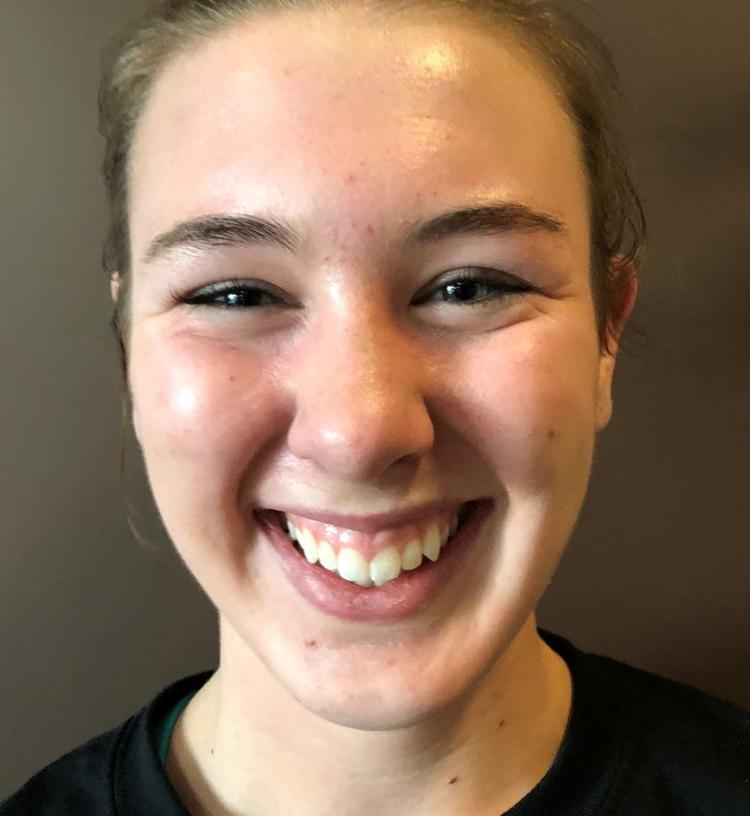 WEST SALEM — The Panthers finished an undefeated conference season and won their 36th conference match in a row with a 25-13, 21-25, 25-22, 25-13 victory.
Sam Thompson led the offense with 19 kills and 26 digs, while Brooke Bentzen tallied 11 digs and 49 assists. Sam Olson had 40 digs.
Samantha Blackdeer recorded 18 kills, while Abby Ross had 17 assists for the Tigers (21-10, 8-4).
Arcadia 3, Westby 1
ARCADIA — The Raiders bounced back quickly from a rough first set to win 8-25, 25-11, 25-18, 25-21 at home.
Lynzy Sendelbach had eight kills, and Elle Hoesley had eight kills and three blocks.
Dairyland
Melrose-Mindoro 3, Blair-Taylor 0
BLAIR — The Mustangs (24-5, 10-0) stayed unbeaten in conference with a 25-8, 25-16, 25-13 victory.
Emily Herzberg had 29 kills, and Calette Lockington tallied 34 assists.
Scenic Bluffs
Cashton 3, Brookwood 0
CASHTON — The Eagles received 12 kills apiece from Adelynn Hyatt and Hailey Huntzicker and 18 assists from Ally Peterson in beating the Falcons 25-15, 25-17, 25-12.
Necedah 3, Bangor 0
BANGOR — Necedah held off a charge in the first set, then pulled away with a 26-14, 25-18, 25-18 win over Bangor.
Cora Kostuch had seven kills for Bangor (6-8), while Haley Jones had 15 digs.
Ridge and Valley
La Farge 3, De Soto 1
LA FARGE, Wis. — The Wildcats won 25-16, 25-18, 15-25 and 25-19. Abby Jacobs led La Farge with six kills.
Three Rivers
Caledonia 3, Rushford-Peterson 0
CALEDONIA — Lydia Lange had 13 kills as the Warriors (14-8, 8-2) defeated the Trojans 25-20, 25-8 and 25-21. Katie Tornstrom had 10 kills and three aces.
---
BOYS SOCCER
MVC
Holmen 5, Onalaska 0
HOLMEN — The Vikings (18-1-1, 13-0-1) completed an unbeaten conference season by blanking the Hilltoppers (7-11-4, 5-6-3).
Four players scored for Holmen, which received four saves from Jackson Lutz. The Vikings haven't allowed a goal in their last six games.
---
GIRLS SOCCER
MSHSL 1A sections
La Crescent 4, Winona 0
LA CRESCENT — Amanda Iverson scored two goals in the Lancers' postseason shutout.
Lola Baudek had a goal and assisted on Iverson's second goal, which both came in the first half for La Crescent (7-7-2). Lancers goalie Payton Dryden had two saves in the shutout.
---
CROSS COUNTRY
Scenic Bluffs Meet
CASHTON — Cashton's girls defended their team championship with a score of 23 after four runners placed in the top five.
Junior Gracey Mlsna won (21:31), and teammates Emma Schlesner (second, 22:11), Izzi Mason (fourth, 22:55) and Emma Gronemus (fifth, 23:04) followed.
Cashton was also the top local boys team with a fourth-place finish behind overall champion Jarret Carpenter. The sophomore ran a winning time of 17:57 to win his first conference title — the program's fourth — in his first season in the sport. Teammate Rian Gronemus was fourth (18:56) and Brookwood's Christian Barrientos sixth (18:57).
Dairyland Meet
ALMA CENTER, Wis. — Melrose-Mindoro's girls won on a tiebreaker after tying with Blair-Taylor, and Carrie Pfaff led the Mustangs with a second-place finish (21:05). Blair-Taylor's Thea McAdams was third (21:36) in a race won by Augusta's Carolyn Shult (20:14).
Blair-Taylor's boys were second to champion Augusta, and Melrose-Mindoro's Colton Sime (17:10) was the overall champion. Blair-Taylor's Preston Guttenberg was second (17:46).
SWC Meet
LANCASTER, Wis. — Prairie du Chien's girls were fourth and led by sophomore Meg Katzung (fourth, 20:26.2) and senior Amber Huser (seventh, 20:37).
The Blackhawks were sixth in the boys meet and led by freshman Spencer Dehart, who was 35th overall (20:26.7).
---
GIRLS TENNIS
WIAA state tournament
MADISON — Aquinas senior Giselle Fisher (17-10) and sophomore Fiona O'Flaherty (25-5) both won in straight sets during Division 2 first-round matches at the Nielsen Tennis Stadium.
The Onalaska Luther doubles team of juniors Phoebe Christenson and Jenna Wahl (27-2) also won their first-round match in straight sets and join Fisher and O'Flaherty in the second round Friday morning.