Aquinas High School's softball team was finally able to swing the momentum to its side in a back-and-forth game against MVC foe Tomah, and held on for a 5-4 win at Pammel Creek fields on Tuesday.
Gracie Malin was a table-setter at the top of the lineup for Aquinas, tallying three hits and two stolen bases, while Elizabeth Horstman had a double and an RBI.
Sydney Schamberger scored two runs for Aquinas, and Ava Curti had two RBI. Annie Balduzzi struck out four and walked four.
Tomah's Josie Mathison went 3-for-4 with two home runs, while Savannah Murphy went 2-for-3.
Logan 4, Central 2
Chariell Butler's three-run home run in the first inning gave the Rangers the lead, and they never let it up at the Shelby fields. Jenna Davis added a double for Logan, while Claire Borsheim was 3-for-4 with a double. Marissa Kleman struck out three in the complete-game win.
Maddie Trussoni had a hit and scored a run for Central (0-5, 0-4).
Onalaska 11, Sparta 1 (5)
ONALASKA — The Hilltoppers scored in each inning played, including a seven-run fourth that propelled them to a win.
Sarah Kraus had a double and a triple, and tallied three RBI. Ava Smith had two hits and two RBI, as did Alyssa Achenreiner. Smith also pitched and scattered six hits.
Myah Kenyon went 2-for-2 for Sparta, and Alecia Kirchhoff doubled and had an RBI.
Coulee
Arcadia 8, Westby 5
WESTBY — The Raiders scored four runs in the first inning, including a two-run home run by Allie Pronschinske, to get the offense going. Abby Suchla, Linzy Sendelbach and Hannah Suchla each had two hits for Arcadia (3-1, 3-1), which had 10.
Suchla struck out two and walked one in pitching a six-hitter, and Claire Griffin struck out four and walked one for the Norsemen.
Westby (2-5, 2-3) was led by Kay Frydenlund, who went 2-for-4 with a double, and Lauren Jacobs, who was 2-for-4.
Nonconference
Brookwood 11, Kickapoo 4
ONTARIO — Valeria Cunitz knocked in two runs with a single in the first inning to help boost Brookwood (3-3) to an early lead.
Cunitz finished the night with three RBI, and Hailey Schueller (2-for-2) collected a pair of hits.
Karina Hansen tossed seven innings with six strikeouts and four walks to earn the win against Kickapoo (1-5).
Onalaska Luther 13, De Soto 6 (9)
STODDARD — The Knights scored seven runs in the ninth inning to break out of a 6-6 tie with De Soto.
Cynda Protsman, Megan Yonkovich, Kelly Tauscher, Jenna Wahl, Sarah Yonkovich, Lydia Levendoski and Ali Werner each had multiple hits in the win.
Zoey Boardman led the Pirates with three hits as Jenna Krzewinski, Jordan Young and Jenna Gianoli each had two.
Aubrey Palubicki tossed four innings with three hits and five strikeouts to earn the win.
Chippewa Falls 3, Holmen 2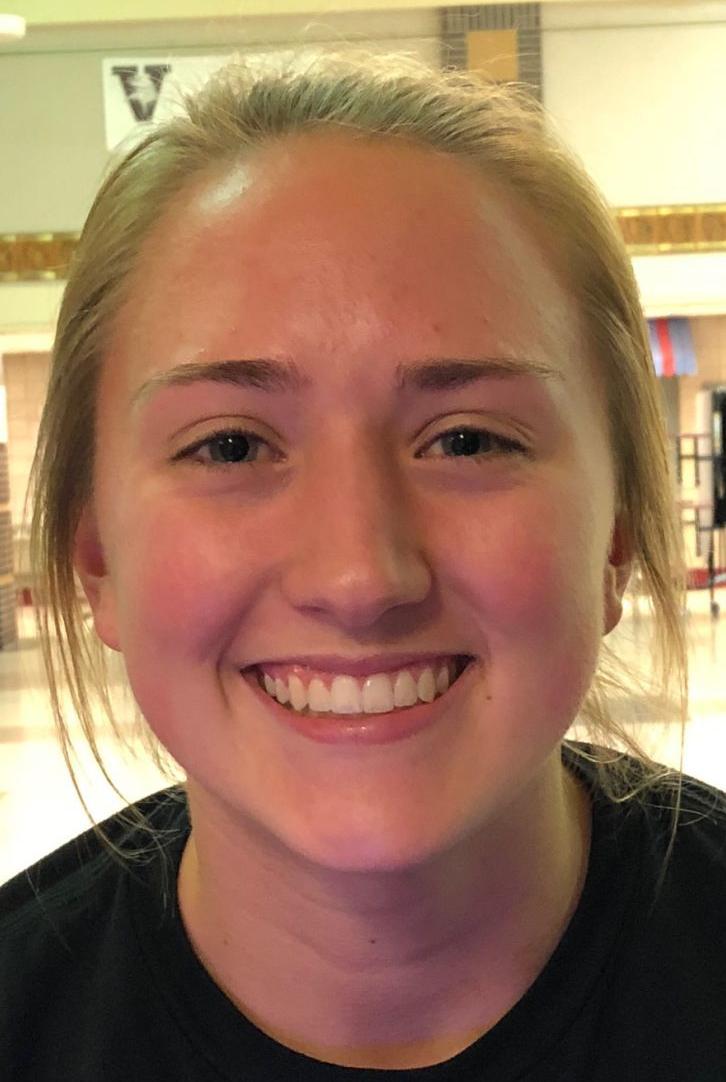 HOLMEN — Ellie Kline was 3-for-4, and Camden Lindsey and Lynsey Anderson each brought in a run in the fifth inning, but Holmen couldn't find the tying run in the sixth or seventh in the loss.
Delaney Sacia pitched and struck out three for Holmen (7-2).
Nicole Crumbaker led Chippewa Falls with a double and an RBI. Abby Staves and Alisia Palms also brought in runs.
This was slated for a doubleheader, but after an injury to Chippewa Falls' catcher in the second game, it was canceled.
BASEBALL
Coulee
Black River Falls 4, Onalaska Luther 1
BLACK RIVER FALLS — The Tigers scored twice in the fifth and twice again in the sixth to win the first game of a doubleheader. The second was not reported in time for publication.
Chase Yaeger had two hits, including a double, and pitched a complete game with five strikeouts.
SWC
Prairie du Chien 7, Platteville 2
PRAIRIE DU CHIEN — The Blackhawks scored their runs over three innings to defeat Platteville.
Gavin Gilitzer, Jon Nicholson and Hunter Davis each had two hits for Prairie du Chien to contribute to the team's total of nine. Jacob Joy scattered five hits, two strikeouts and two walks across seven innings to earn the win.
Three Rivers
La Crescent 14, Winona Cotter 0 (5)
La Crescent 18, Winona Cotter 5 (5)
LA CRESCENT — Bryce Weymiller and Sam Weiser combined to throw the Lancers' third no-hitter of the season in the opening game, and the team's offense exploded in both contests.
Weymiller struck out 10 in four innings in Game 1, becoming a part of his second no-hitter of the season. Weiser didn't allow a hit in his one inning of relief, and La Crescent (5-1, 4-0) missed a perfect game only on a hit-by-pitch. Gavin Christensen went 2-for-2 with two doubles and three RBI as part of a 10-run third inning that put the game away.
La Crescent built a 10-0 lead in the second game before Cotter took advantage of errors to cut the lead to 10-5. The Lancers answered with seven runs in the fifth inning and didn't look back.
Weiser went 3-for-3 with a double in the second game, while Isaac Petersen had two hits and two RBI, Carson Pape went 2-for-3 with two RBI, and Cade McCool and Thomas Kiesau each doubled.
Nonconference
Sparta 4, Westby 3
SPARTA — A four-run fourth inning gave the Spartans all the offense they'd need.
Brett Stuessel had a double and two RBI, Adam McKee had two hits, including a triple, and Jess Sullivan was 2-for-3 with a double to power Sparta's offense.
Westby was led by Sam Berg (2-for-3).
GIRLS SOCCER
MVC
Central 10, Logan 2
The Red Raiders (2-1-1) were able to net eight goals in the first half to grab an early lead.
Riley Zielke started things out with a fourth-minute goal after receiving an assist from Avalon Miller. Lily Wehrs found the net five minutes later — with an assist from Miller — and then knocked in her second goal of the game two minutes later with an assist from Leila Yang.
Logan received two second-half goals from Sophia Harlin in the 58th and 73rd minutes.
Kayla Korish had 10 saves for Logan (1-5, 0-3).
Onalaska 6, Sparta 0
ONALASKA — Kayley Manglitz and Ellie Smith each had a hat trick to power Onalaska (4-2-2, 4-0) to a win.
Hadly Bernett had 13 saves for Sparta (2-2-1, 1-1).
BOYS GOLF
Three Rivers
La Crescent 169, L-A/R-P 182
LA CRESCENT — Ryan Lemke earned medalist honors for La Crescent after shooting a 5-over-par 41 at Valley High.
The Lancers were able to pull ahead after both Owen Davison and Alex Kerska shot a 42 and Grant Nutter a 44.
BOYS TENNIS
MVC
Onalaska 7, Tomah 0
ONALASKA — The Hilltoppers (2-0, 1-0) swept the Timberwolves (1-1, 0-1) at home to earn their second conference victory.
TRACK AND FIELD
Nonconference
Logan Invitational
Holmen's boys (153) and Wausau West's girls (175) won team championships at Logan.
The Vikings received victories from Ben Labuzzetta (200, meet-record 22.14), Tyler Rodriguez (110 hurdles, 15.86), Dexter Larson (pole vault, 13-0), Jaden Nesseth (shot put, 48-8) and Caleb Butler (135-5) to win the boys title.
Logan was second (123) and received wins from Tyler Harris (100, meet-record 10.92), Zach Slevin (800, 2:02.97) and Dylan Mitchell (1,600, 4:38.19), while La Crescent's 1,600 relay team won (3:35.7).
Logan's girls placed second (163) and were led by freshman Lauren Jarrett, who won the 100 (13.03), long jump (16-1¾) and ran with the winning 800 relay team (1:50.53). She was also second to teammate Avery Trohkimoinen (27.16) in the 200 (27.53).
Greta Trapp won the 800 (2:28.21) and ran with the winning 1,600 relay (4:18.56), and Trohkimoinen ran with both winning relays. Tori Witcraft added a win in the shot put (35-4½) for Logan.
Onalaska Luther Invitational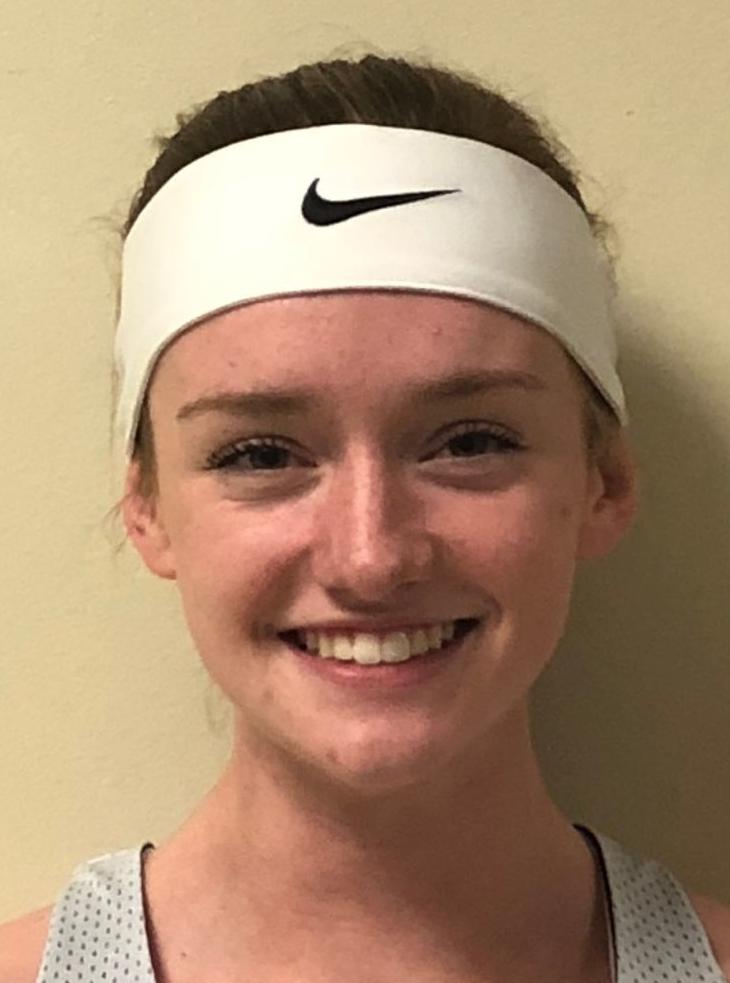 ONALASKA — The Sparta boys and Onalaska Luther girls won the team competition at the Knight Invitational.
The boys were able to take the top spot with 114½ points, followed by Bangor (104) in second and the Knights (88½) in third.
Senior Preston Guttenberg won the 1,600 meter run with a time of 4 minutes, 39.96 second and 3200 (10:32.09) for Blair-Taylor. Bangor senior Jaymeson Freit also earned victories in the 110 hurdles (17.35) and 300 hurdles (43.13).
The Luther girls led with 114 points followed by Blair-Taylor (112) in second and Aquinas (87) in third. Aquinas junior Lexi Donarski won the 100 (12.86) and 200 (26.1). Donarski was also a part of the winning 800 relay team along with freshman Andrea White, sophomore Grace Dyllander and junior Courtney Becker with a time of 1:49.52.
Eleva-Strum Invitational
STRUM, Wis. — The G-E-T boys and girls won at the Eleva-Strum Invitational. The boys won with 151½ points and the girls with 176½.
Senior Doug Feyen won the 3,200 (10:35.84). Junior Davis Wenthe won the 300 hurdles (40.20) and 100 (11.59). On the girls side, senior Dana Feyen won the 3,200 run (12:09.44) and ran with the winning 3,200 meter relay (10:51.2) with freshmen Aleah Hunter, Avali Bratberg and Quinn Wenthe. Quinn Wenthe also won the 300 hurdles (50.67).