PRAIRIE DU CHIEN — The Aquinas High School softball team was down in late innings in both games played at the Prairie du Chien Triangular, but it's rallying offense was able to power through and pull ahead each time.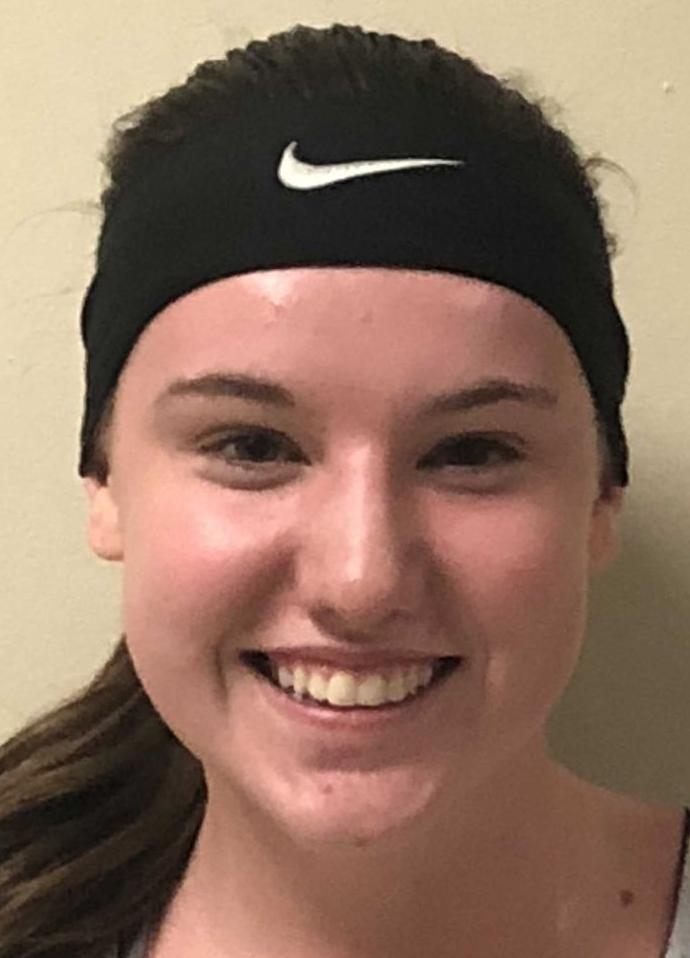 The Blugolds defeated Prairie du Chien 9-8 in Game 1, then earned an eight-inning 7-6 win over Barneveld.
Aquinas was down by four runs heading into the sixth inning during Game 1, but Kayla Bahr helped close the deficit to two with a two-run homer. The offensive outburst continued into the seventh with the first three batters reaching base which eventually led to a five-run inning to build a 9-6 lead. Bahr finished the game 2-for-3 as Alaina Bagniefski and Gracie Malin also had two hits.
The Blugolds were down by two runs in the seventh in Game 2 and a solo shot from Bagniefski brought the deficit to one. Ava Curti made it on base, stole second, stole third and then made it home on a wild pitch to create a 5-5 tie. The game was finalized in the eighth thanks to a two-run homer from Bri Bahr, which marked the first of her her varsity career.
Bagniefski finished Game 2 with a pair of hits as did Bri Bahr and Gabby Hargrove. Curti finished 3-for-4.
Nonconference
Onalaska 4-7, Onalaska Luther 2-1
ONALASKA — Onalaska pitcher Sarah Kraus recorded 20 strikeouts in two games as the Hilltoppers secured two wins against the Knights.
Kraus knocked out a solo home run and nine strikeouts in the first game as each team finished with three hits.
Game 2 included more production from the pitcher as she tripled and tallied 11 Ks. Cokie Binegar led the Hilltoppers with a 3-for-4 performance.
Baraboo Invitational
Orangeville (Ill.) 13, Logan 2 (5)
Logan 7, Columbus 1
Logan 9, Westfield 3
BARABOO, Wis. — The Rangers (10-10) fell in their first game of the day but came up ahead in the next two.
Logan was able to defeat Columbus with the help of a three-run sixth inning. Claire Borsheim (2-for-3) had a triple and an RBI as Clara Havlik and a double and an RBI.
Borsheim led again in the third game by going 3-for-4. Marissa Kleman (2-for-4, RBI) added in a pair of hits, and Emily Sagen doubled.
Coulee
Westby 2, Black River Falls 1 (10)
BLACK RIVER FALLS — The Norsemen broke a 1-1 tie in 10th inning to pull away from Black River Falls.
Isabella Nedland collected two hits for Westby — which included a triple — and McKenna Manske batted in two runners.
Naomi Lloyd led the Tigers in Game 1 with two hits.
West Salem Invitational
West Salem 4, Cashton 0
West Salem 4, Tomah 1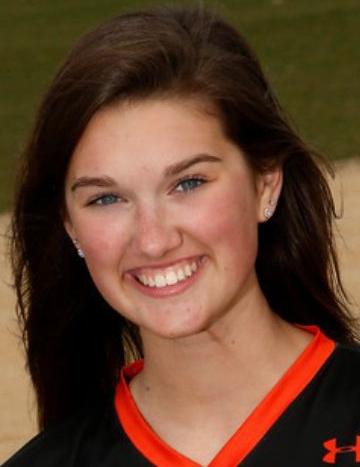 WEST SALEM — Taylor Feyen was a catalyst for the Panthers (20-3) in both games, going 2-for-4 with two RBI against Cashton, and 3-for-4 against Tomah. Abbie Cavadini had two hits in each game, including a home run and three RBI to spark the offense against Tomah.
Sam Thompson pitched both games for West Salem, striking out 11 against Cashton, and three Timberwolves; she didn't issue a walk in either game.
Tomah's Journey Smith went 2-for-3 with a double and a homer off Thompson.
In other action, Cashton topped La Crescent 10-0 in six innings, and Tomah beat La Crescent 16-5 in five innings.
BASEBALL
Three Rivers
Caledonia 6, La Crescent 3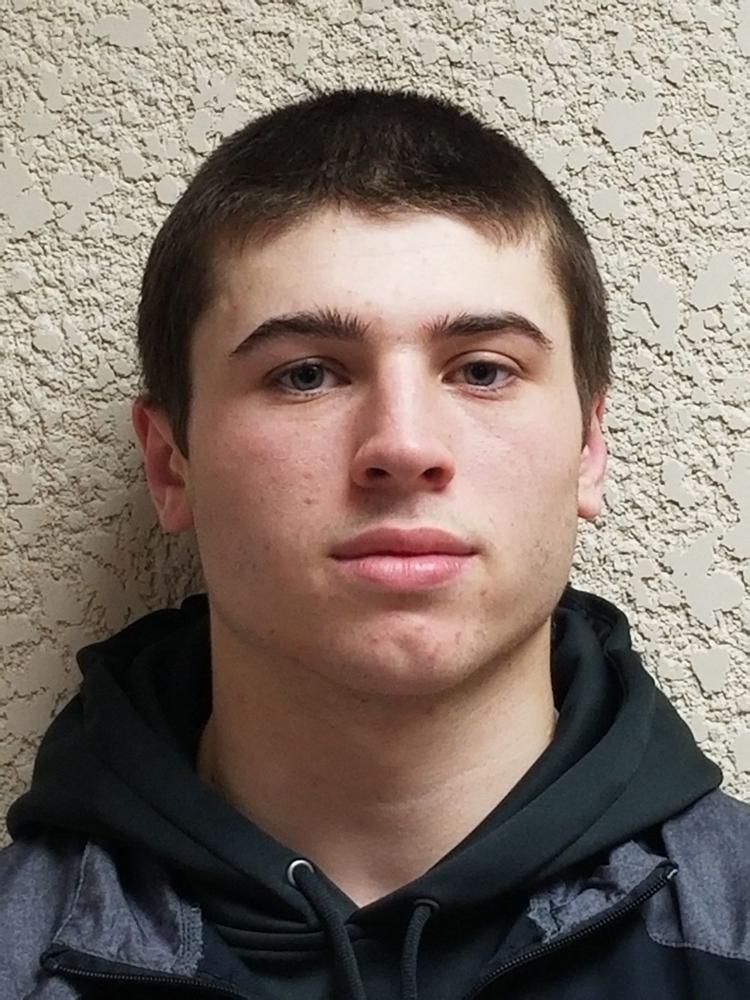 LA CRESCENT — The Warriors won their 15th straight game to clinch the Three Rivers title with an undefeated 14-0 conference record.
Caledonia (15-1) was able to build a comfortable lead with a five-run sixth inning that included two-run hits from Austin Klug and Kyle Cavanaugh.
The Lancers (12-3, 11-2) put up a six-hit battle which included a 2-for-3 performance from Bryce Weymiller.
Nonconference
Onalaska 17-9, River Valley 2-2
ONALASKA — The Hilltoppers recorded eight runs in the second inning of Game 1 against River Valley (6-12) to build a comfortable lead.
Sam Aspseter shot out a three-run homer in the second inning which saw 12 at-bats for Onalaska. Aspseter finished 2-for-3, and Mason Manglitz (2-for-3), Carter Stobb (2-for-3) and Michael Savarin (3-for-4) all collected multiple hits.
The Hilltoppers' (7-13) hot offense kept going in Game 2 as the team collected 11 hits. Wade Fox, Conner Haggerty and Aspseter each had two hits apiece.
Menomonie 2-8, Central 0-4
MENOMONIE, Wis. — Central (10-7) was quiet in Game 1 against Menomonie, collecting just three hits from three players.
The Red Raiders' bats warmed up in Game 2 as Mikey Miller and Cole Denzer collected two hits and Dylan Lapic doubled.
Holmen 4, Sun Prairie 2
Bay Port 5, Holmen 4 (10)
SUN PRAIRIE, Wis. — The Vikings scored two runs in the first inning, a rally that started with back-to-back doubles from Cameron Weber and Ryland Wall, and backed up a strong start from Caleb Matl against Sun Prairie. Matl went six innings and scattered four hits.
Holmen scored twice in the ninth inning — one off Weber's RBI single and another off Wall's sacrifice fly — to take a lead against Bay Port, but it answered with two in the ninth and a walk-off single in the 10th.
Register for more free articles.
Stay logged in to skip the surveys.
Weber also doubled, while Adam Quam and Carson Westcott each had two hits.
Viroqua 3, Richland Center 0
VIROQUA — The Blackhawks collected 11 hits to defeat Richland Center and win their home invitational.
Mason Skrede, Ryan Zemla, Tate Knutson and Mike Stuber all went 2-for-3 for Viroqua (15-4). Knutson pitched the first five innings with two hits and seven strikeouts for the win.
De Soto Quadrangular
De Soto 7, Melrose-Mindoro 3
Neillsville 9, De Soto 4
STODDARD — The Pirates were able to sink Melrose-Mindoro thanks to two-hit performances from Jake Sikora, Jaden Cregor and Kaden Pedretti.
Cregor earned the win by tossing the first 3⅓ innings with no hits and four strikeouts to earn the win.
Despite having seven hits against Neillsville, De Soto came up short. Isaiah Zink led the team's offense with two hits and an RBI.
Mauston Invitational
Sparta 6, Royall 4
Sparta 12, Mauston 7
MAUSTON, Wis. — Phillip Richard led Sparta with two hits as it beat Royall by two.
Dalton Mayer tossed the first five innings with two hits and five strikeouts to earn the win. The team's offense picked up against Mauston, recording 17 hits as seven players recorded multiple hits.
Nick Church, who had five RBI, and Isaac Stuessel both had three hits for Sparta.
BOYS GOLF
Coulee championship
ONALASKA — Black River Falls (357) claimed the team title at The Golf Club at Cedar Creek, cinching the overall conference title with 84½ points.
The Tigers had Jake Zukowski, Caden Skelding and Ty Breese (87) all tie for fifth place to spearhead their win.
Arcadia's Chandler Sonsalla earned medalist honors with an 81, while G-E-T's Sawyer Schmidt took second (84), and secured the conference player of the year award with 131½ total points.
Arcadia (362) was second as a team Saturday, with Westby (368) and G-E-T (379) close behind.
GIRLS SOCCER
MVC
Central 5, Aquinas 2
Central (8-5-1) was able to break away from a 1-1 halftime tie at UW- La Crosse.
Natalie Linebarger give Central the lead in the 48th minute and extended it with a 65th-minute penalty kick before Lily Wehrs netted an unassisted goal in the 73rd minute.
Jacy Weisbrod had four saves for Aquinas (4-6).
Nonconference | D.C. Everest Invitational
Onalaska 5, Wausau East 0
SCHOFIELD, Wis. — The Hilltoppers shutout Wausau East with four players scoring a goal.
Kiya Bronston led Onalaska with two goals, and Kaley Manglitz has three assists.
Sam Plantz was in goal with seven saves for Onalaska.
Central 7, Arcadia 0
Natalie Linebarger put together a four-goal performance for Central (8-5-1) as it shut out Arcadia (1-7-1).
Linebarger put Central on the board with a penalty kick in the 12th minute and scored her second goal seven minutes later. Her other two goals came in the 46th and 51st minute.
Jasmin Gonzalez recorded six saves for Arcadia.
BOYS TENNIS
Tomah Triangular
Logan 6, Tomah 1
TOMAH — The Rangers nearly swept Tomah, winning all but the No. 3 singles match.
No. 1 singles Ben Fowler posted a 6-0, 6-0 victory against Tomah's Evan Lord as Ian Hofland went 6-0, 6-0 against Tomah's Aaron Honish in a No. 2 singles match.
Avery Schams and Garrett Simmons won the No. 1 doubles match 6-3, 6-4 against Tomah's Jarett Knoepker and Dylen Pierce.
New Richmond 5, Tomah 2
TOMAH — Anthony Lord won a lengthy No. 3 singles match for Tomah as it fell to New Richmond.
Lord went 7-6 (5), 6-7 (6), 10-6 against Dave Miller to earn the win. Dylen Pierce and Jarett Knoepker went 6-0, 6-3 against Matt Kukacka and Brandon Dennis to earn Tomah's second win.
Tomah 6, West Salem 1
TOMAH — Aaron Honish won the No. 2 singles match by defeating West Salem's Breezy Hofmeister 6-0, 6-1. West Salem received its victory from Jack Hehli after he defeated Dylen Pierce 6-4, 4-6, 10-8.
Viroqua 4, Tomah 3
TOMAH — Viroqua won three singles matches to help defeat Tomah.
James Hopkins went 6-2, 6-3 against Evan Lord in the No. 1 singles match and Ben Gillen earned a No. 3 singles victory by defeating Anthony Lord 3-6, 7-5, 10-8. Dylen Pierce and Jarett Knoepker won the No. 1 doubles match for Tomah by defeating Mitchell Hanson and Jared Anderson 6-0, 6-3.