HOLMEN — The Aquinas and Holmen high school volleyball teams fought for the MVC crown a season ago, and they still may this fall.
But the Blugolds took the upper hand in that battle Tuesday by beating the Vikings 25-16, 25-19, 25-18 in their first conference meeting since both went 11-1 last season..
Senior powerhouse Lexi Donarski led Aquinas' offense and defense with 14 kills and 20 digs. Senior Taylor Theusch set up the Blugolds (10-1, 3-0), ranked third in Division 3 by state coaches, with 26 assists while also adding in nine digs. Freshman Macy Donarski contributed to the win with 20 digs and two aces.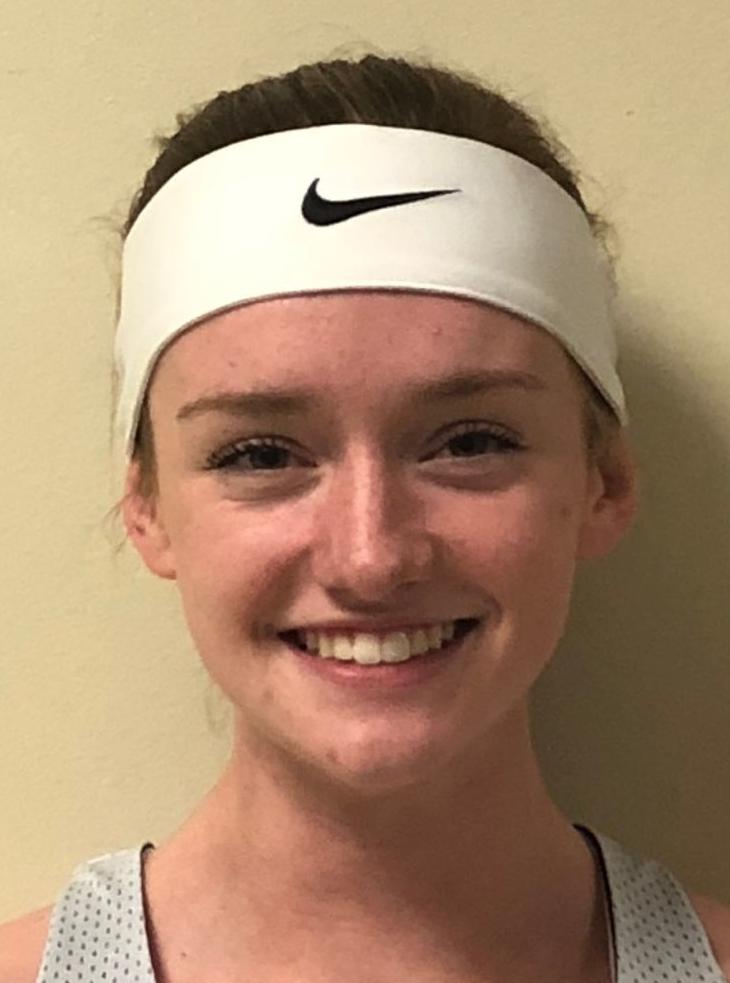 Lynsey Anderson led Holmen (6-4, 1-2) with 11 assists, seven digs and an ace as teammate Ellie Kline had a game-high 22 digs. Sydney Jahr led the Vikings' attack with six kills and tacked on five digs in the loss.
Central 3, Sparta 2
The Red Raiders lost the first two sets against Sparta but came back to win the final three for a 21-25, 14-25, 25-13, 25-23, 15-13 win.
Izzy Pigorsch and Lauren Buley had 12 and 10 kills, respectively, in the win, and Cleo Tillman led the defense with 20 digs. Elle Shuda led with 13 assists and Libby Mickelson had four blocks.
Coulee
West Salem 3, Arcadia 1
ARCADIA -- The Panthers prevailed 31-29, 25-11, 14-25, 25-22.
Natalie Jeranek had 20 kills, 19 digs and six blocks for West Salem, which also received 22 digs from Ally Priebe and 22 assists from Grace Brigson.
Onalaska Luther 3, G-E-T 2
GALESVILLE -- The Knights fell in the first two sets against G-E-T but were able to come back and earn a 16-25, 20-25, 25-22, 25-22, 15-11 win.
Annabelle Koenig and Rachel Koenig both had eight kills in the win, and Leah Wintrone and Ali Karr had 30 and 23 digs, respectively. Karr also added on 11 kills, while Emily Wintrone set up the Knights' hitters with 25 assists.
Casey Schmitz led the Red Hawks with 11 kills as Alexa Hammond followed with 10 and Lillie Pohjola with nine. Ciera Gundersen contributed with 21 digs, and Jordan Hein had 34 assists.
Scenic Bluffs
Cashton 3, Bangor 1
CASHTON — The Eagles dropped the third set against the Cardinals but won the fourth to finish 25-16, 25-20, 22-25, 25-17.
Braylee Hyatt had 21 assists in the win as Hailey Huntzicker (12) and Adelynn Hyatt (10) both finished with double-figure kills.
Three Rivers
Chatfield 3, La Crescent 0
LA CRESCENT — The Lancers fell 25-19, 25-16, 25-15 in a three-set loss to Chatfield.
Sadie Treptow led La Crescent with six kills as teammate Kennedi Hill had four.
Nonconference
Mondovi Quadrangular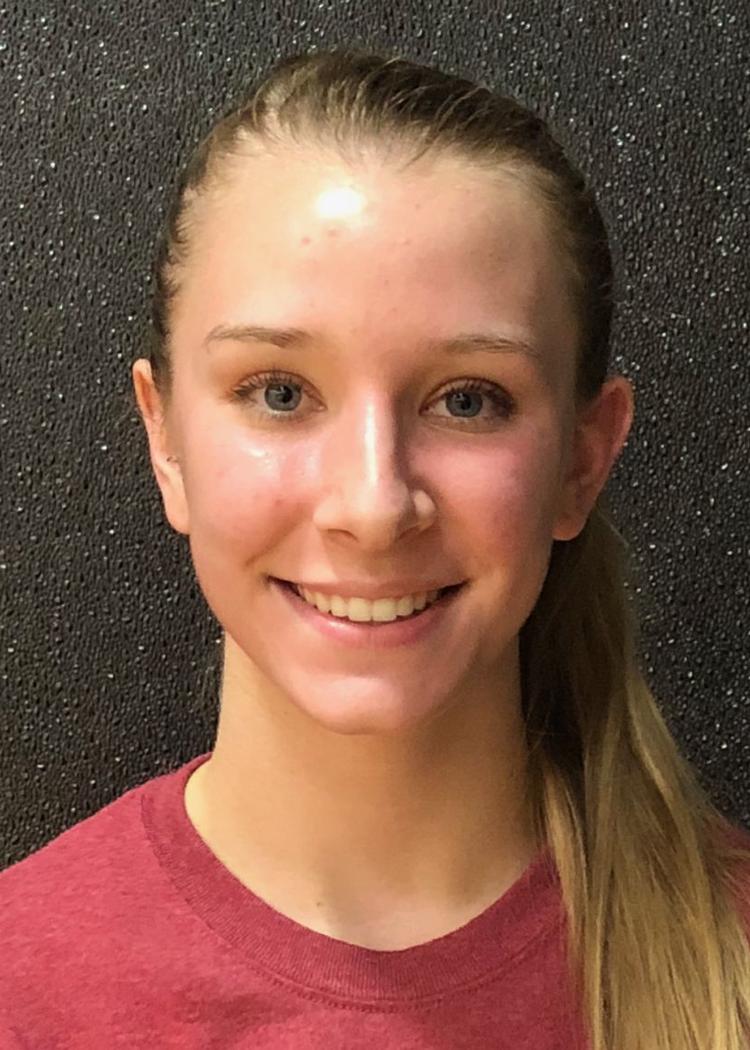 MONDOVI, Wis. — Logan won two of its three matches, posting victories against Mondovi and Neillsville.
The Rangers fell 25-22, 25-21 to Osseo-Fairchild but picked up a two-set 25-17, 25-22 victory against Mondovi and went 16-25, 25-12, 15-9 against Neillsville.
Marissa Kleman had 31 kills, and Jenna Davis contributed 15 blocks for Logan. Kalli Knoble finished with 10 blocks.
BOYS SOCCER
MVC
Holmen 10, Aquinas 0
HOLMEN — The Vikings (3-0-3, 3-0-1) used double-figuring scoring as it shut out Aquinas.
Holmen had seven players score a goal as Derek Russell was in goal with two saves.
Central 6, Sparta 3
Adian Roth recorded four goals for Central (4-1, 3-1) as it finished three goals ahead of Sparta (1-4, 1-3).
Cameron Weilandt and Carver Stenslien each contributed to the win with a goal apiece as Landon Larson, Kyle Lee, Cyrus Adams and Joseph Lee each had an assist. Jack Olson had three saves in the win.
West Salem 7, Logan 3
WEST SALEM — After falling behind 2-0 in the first 20 minutes, the Panthers came back to score four goals in 25 minutes to enter halftime with a 4-2 lead.
Brennan Holst and Josh Illif had two goals apiece in the win.
You have free articles remaining.
Register for more free articles.
Stay logged in to skip the surveys.
Onalaska 4, Tomah 0
ONALASKA — The Hilltoppers recorded a 4-0 shutout against Tomah to win the MVC matchup.
Three Rivers
La Crescent 2, St.Charles/Lewiston-Altura 2
ST. CHARLES, Minn. — The Lancers (4-0-1, 2-0-1) gave up a penalty kick in the final 30 seconds to finish with a tie against St. Charles/Lewiston-Altura.
Isaac Petersen and Jaden Einerwold both had a goal for La Crescent, and Mitch Dryden was in goal with 10 saves.
CROSS COUNTRY
Nonconference
Boscobel Invitational
BOSCOBEL, Wis. — The Westby boys finished third in their 14-team field with 125 points, while Viroqua (145) followed in fourth.
Andrew Quackenbush led Viroqua with a time of 18 minutes, 34.1 seconds for a sixth-place overall finish followed by teammate Cooper Gelhaus (19:22.6) in 12th. Taylor Thunstedt (19:36.4) finished 14th to lead the Norsemen.
On the girls side, Caitlin Fox (22:36) turned in a fourth-place finish for Viroqua (146), which was fifth in the 11-team field. Westby (80) came in second, and De Soto (227) came in 10th.
Audra Johnson (22:46.8) led Westby with a sixth-place finish followed by teammate Meghan Nelson (22:55) in seventh.
GIRLS TENNIS
MVC
Aquinas 6, Holmen 2
Fiona O'Flaherty came back after a first-set loss to defeat Holmen's Natalie Stitt 5-7, 6-1, 6-1 at No. 1 singles.
The Blugolds won all of the singles matches, including a 6-0, 6-0 No. 2 singles win from Ella Reichenbacher.
Aquinas' No. 1 doubles duo of Taylor Fox and Morgan Thill went 6-3, 5-7, 6-2 against Cindra Vang and Rayna Baumgarn.
Chloe Lichucki and Haley Radtke earned a No. 2 doubles victory for Holmen with a 2-6, 6-4, 6-4 win against Kenzie Cya and Mackenzie Helfrich.
Central 6, Sparta 1
SPARTA — The Red Raiders won all but the No. 1 singles match as they defeated Sparta.
Maggie Hannum and Sophie Hannum went 6-2, 6-3 against Sparta's Ellie Steinhoff and Serena Green in a No. 1 doubles match. Rachel Jones won the No. 2 singles match for Central, posting a 6-2, 6-0 victory against Jenna Kroeger.
Savannah Holcomb won the No. 1 singles match 6-2,6-0 against Central's Kayla Holman.
Onalaska 6, Tomah 1
TOMAH — The Hilltoppers swept the singles matches to defeat the Timberwolves.
Allia Laux got things started with a 6-1, 6-1 No. 1 singles victory against Tomah's Cadence Thomson as Willa Brown went 6-2, 6-2 against Tomah's Olivia Czarnecki at No. 2 singles.
Chloe Leithold and Faith Leithold earned a 6-3, 6-0 No. 1 doubles win against Tomah's Morgan Arch and Deirdre Martin.
Coulee
Onalaska Luther 7, Mauston 0
MAUSTON, Wis. — The Knights swept Mauston to keep their Coulee Conference win streak alive at 57 matches.
Phoebe Christenson and Jenna Wahl earned a sweeping 6-0 ,6-0 win against Emma Eilers and Akasha Hill. Katie Kutz and Hannah Larson won the No. 2 doubles match against Camille Galloway and Annah Lund in 6-0, 6-1 fashion.
West Salem 7, Viroqua 0
WEST SALEM — Madigan Freng came back from a first-set back-and-forth battle to defeat Viroqua's Cammie Leer 7-5, 6-0 in a No. 1 singles match.
Jenna Carns posted a lengthy second-set win at No. 2 singles to defeat Viroqua's Anneka Cress 6-1, 7-5.
Julia Krien and Josie Lajuenese had a quick 6-0, 6-1 victory for West Salem against Viroqua's Olivia Rottman and Marissa Czap at No.1 doubles.
GIRLS SWIMMING
Nonconference
Marshfield 96, Central/Logan/West Salem 74
Central/Logan/West Salem swim team won two events and finished second in seven as it fell to Marshfield at UW-La Crosse.
The 400-yard freestyle relay team of Rachel Stein, Priya Oshan, Gracie Gerke and Emma Gerke won with a time of 4 minutes, 8.37 seconds. Emma Gerke, Stein, Oshan and Ava Scholl combined to win the 200 free relay (1:51.01) by less than a second.