The Aquinas High School wrestling team will be busy this week, and that's just the way coach Deke Stanek would like it.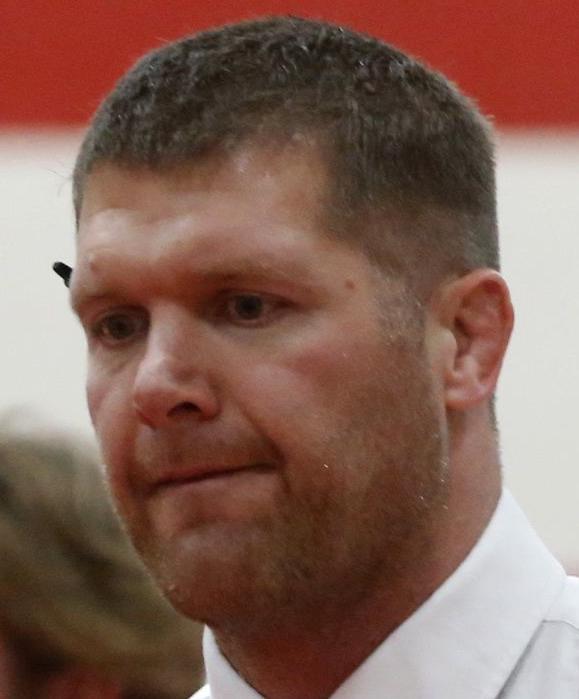 The Blugolds advanced 12 from Saturday's WIAA Division 3 Aquinas Regional to next weekend's individual sectional at Mineral Point, Wis. They will also wrestle as a group against Riverdale in a team sectional semifinal at Fennimore, Wis., on Tuesday. The winner of that dual meets either top-ranked Fennimore or Pecatonica/Argyle immediately afterward to determine a team state qualifier.
Aquinas, which won the regional at the Reinhart Athletic Complex with 261 points, had six regional champs led by freshman Joe Penchi (27-2) at 120 pounds. Penchi pinned North Crawford/Seneca's Beau Jelinek in 1 minute, 25 seconds for the title.
Jack Christenson (106, 14-10), Ian Kaczmarowski (152, 12-14), Riley Haag (170, 7-7), Noah DeGroot (195, 21-7) and Clay Berra (285, 8-15) also won championships for Aquinas.
De Soto had three champions in Aiden Brosinski (126, 29-4), Alex Scoville (138, 23-11) and Cezar Garcia (182, 21-11). Cashton's Tristin Grant (20-11) won at 145.
Brookwood Regional
ONTARIO — Brookwood's Jadin Atha (19-8) won at 120 by defeating New Lisbon's Dalton Lee (24-12) 10-5.
Jacob Green (113, 23-3), James Gjefle (145, 32-8) and Cameron Zimmerman (220, 13-19) also advanced to the Fennimore Sectional after placing second in their respective weight classes.
Durand Regional
DURAND, Wis. — Four wrestlers won individual championships for Blair-Taylor, and two placed second to advance to sectionals.
Colton Lejcher (106, 23-9), John Hammes (120, 15-2), Matthew Betker (16-, 25-15) and Logan Shramek (170, 37-4) each won his weight class by pin for the Wildcats. Noah Shepherd (145, 27-14) and Isaac Payne (195, 20-12) placed second.
Division 2
Black River Falls Regional
BLACK RIVER FALLS — Sean Johnson advanced to sectionals for Black River Falls after placing second at 195. Johnson (25-10) received a first-round bye, and then advanced to the championship match by defeating Medford's Dalton Krug 7-3.
Mauston Regional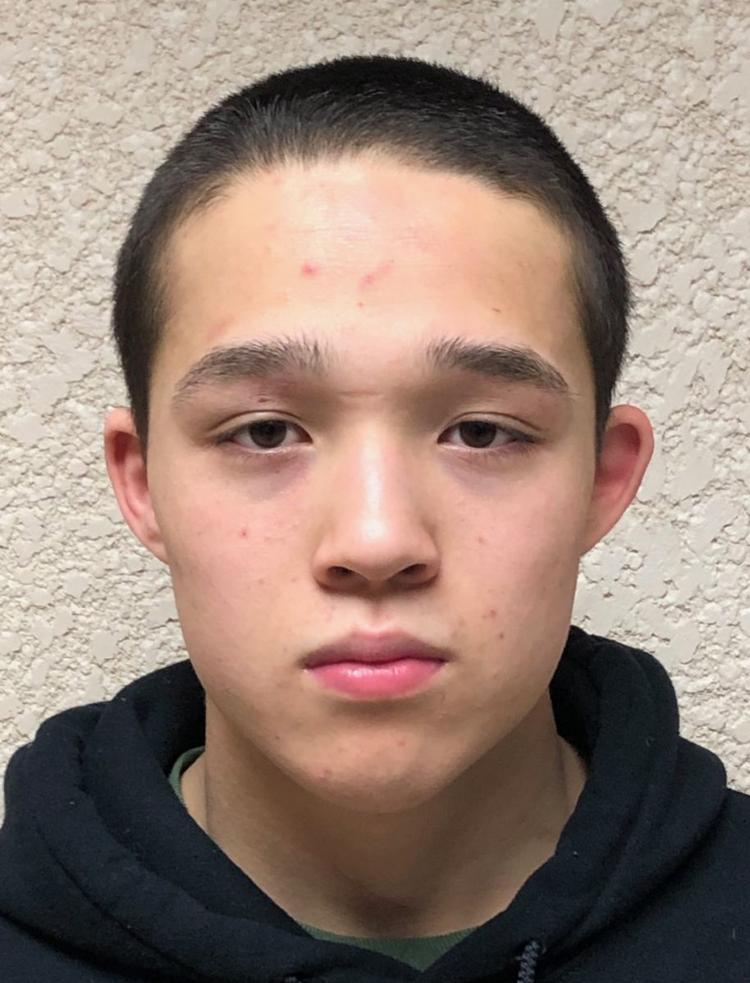 MAUSTON — Melrose-Mindoro/G-E-T won its regional with 265 points and is advancing 10 wrestlers to the Adams-Friendship sectional next weekend. West Salem/Bangor is advancing six wrestlers as Wesby has five. Viroqua has four and Arcadia one.
Mel.-Min./G-E-T's Julian Purney (42-1) won at 126 after pinning Viroqua's Lucas Oldham (30-12) with no time to spare in the second period. Viroqua received a championship at 106 from Cale Anderson (41-2) after he won a 6-2 decision from Mel.-Min./G-E-T's Tanner Andersen (35-8). Josh Frye (113, 41-5) had another championship for Viroqua after defeating West Salem/Bangor's Carlyle Lyga (29-13) 6-3.
West Salem/Bangor's Aaron Bahr (41-4) won at 145, and teammate Dalton Schams (24-3) won at 138 in his return from an elbow injury.
Prairie du Chien Regional
PRAIRIE DU CHIEN — Prairie du Chien will take eight wrestlers to the Adams-Friendship Sectional next weekend. The Blackhawks also won their regional with 234 points.
Reid Koenig (30-6) won at 145 with a first-period pin over River Valley's Devan Alt. Traeton Saint (138, 35-6), Bradyn Saint (152, 37-5) Colten Wall (220, 21-5) and Jerrod Osterkamp (285, 31-9) also won individual championships.
GIRLS BASKETBALL
Nonconference
Hopkins (Minn.) 82, Aquinas 61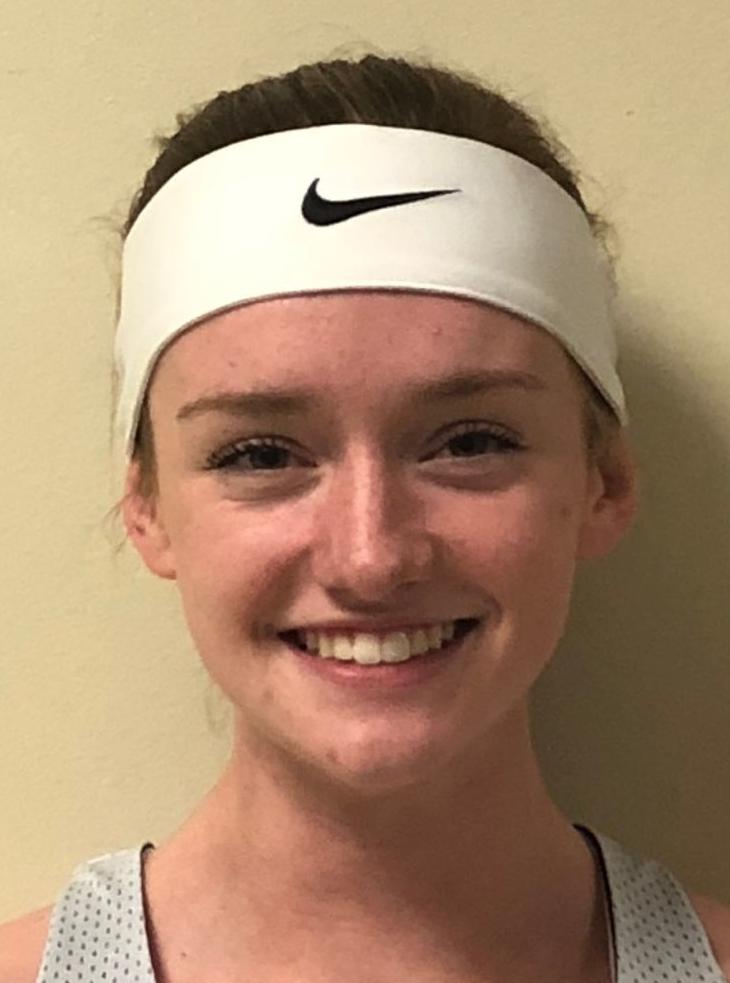 HOPKINS, Minn. — The Blugolds (19-1) had a 47-game winning streak snapped by the top-ranked team in Minnesota's largest class.
Junior Lexi Donarski made two 3-pointers and scored 33 points for Aquinas, which last lost a regular-season game against Wisconsin Rapids Assumption on Feb. 18, 2016, and won 63 in a row since. Courtney Becker added eight points and Jacy Weisbrod seven for the top-ranked Blugolds.
G-E-T 75, Altoona 35
GALESVILLE — Lexi Wagner had 15 points to lead four double-figure scorers for the fifth-ranked Red Hawks (18-1) in their 18th straight win. Lindsey Lettner made four 3-pointers and added 14 points.
Onalaska Luther 59, Mauston 20
ONALASKA — Kaitlyn Kennedy had 15 points, four rebounds and four steals in a game the Knights (8-12) led 35-6 by halftime.
Cashton 59, Viroqua 28
CASHTON — Olivia Hemmersbach had 22 points for Cashton as it turned a 15-point halftime lead into a 31-point win. Katelyn Schmitz (10) also landed in double figures for the Eagles.
Melrose-Mindoro 54, Eleva-Strum 36
MELROSE — Senior Katie Christopherson made two 3-pointers and had 17 points to lead the third-ranked Mustangs (18-1), who outscored Eleva-Strum by 20 points in the second half.
Junior Mesa Byom added 16 points and 10 rebounds and Emily Herzberg 13 points and six rebounds for Melrose-Mindoro.
Ridge and Valley
De Soto 45, Weston 44
DE SOTO — The Pirates (2-17, 2-9) got by the Silver Eagles for their second win of the season. Jenna Gianoli scored 13 points and Brooke Lockington 10 for De Soto.
BOYS BASKETBALL
Coulee
Westby 53, Arcadia 27
ARCADIA — After being ahead by just four points at one point during the second half, Westby slid into its rhythm to nearly double-up the Raiders.
Griffin Grass led the Norsemen with 16 points, which included four 3s. Ryan Daines had 10 points, all of which came in the first half.
Arcadia (2-14) was led by Trace Bjorge with eight points.
Dairyland
Blair-Taylor 77, Alma/Pepin 31
BLAIR — Logan Smith led three Wildcats in double figures with 16 points as seventh-ranked Blair-Taylor (16-1, 8-1) rolled past Alma/Pepin (1-15, 0-9). Matt Waldera (12) and Nick Shepherd (11) also scored in double figures for the Wildcats, who had 11 players score.
Ridge and Valley
De Soto 67, Weston 15
DE SOTO — Brock Venner scored 22 points for the Pirates (12-4), and Riggin Beck chipped in with 12. Carter Steiger also had 11 points for De Soto.
Nonconference
Eau Claire North 72, Holmen 58
HOLMEN — The Vikings (7-9) had two double-figure scorers as they fell to the Huskies. Jacob Clements led the team with 14 points, and Jimmy Gillespie had 11.
Eau Claire Memorial 76, Logan 58
EAU CLAIRE, Wis. — An 18-point halftime hole was too much for the Rangers (7-11) to recover from on the road.
Calvin Mavin scored a game-high 27 points, including four 3-pointers, and Maguire Werner added 10 points and 10 rebounds.
Cashton 56, North Crawford 45
SOLDIERS GROVE, Wis. — Kristt Hilden had 24 points for the Eagles as they earned a win on the road. Hilden a 13-point second half and made four of five free throws.
Prairie du Chien 58, Decorah 55
PRAIRIE DU CHIEN — The Blackhawks got 19 points from Mason Kramer and 14 from Mark Welter to hang onto a lead in the second half.
Hunter Davis added eight for Prairie du Chien (15-2).
BOYS SWIMMING
WIAA Division 1 sectional
WISCONSIN RAPIDS, Wis. — Holmen's co-op, which also includes Onalaska and Aquinas, finished sixth out of 10 teams with 160½ points, and William Ranis was third in the 100-yard backstroke (59.28 seconds). The 200 medley (1:45.71) and 400 freestyle (3:26.38) relays placed fifth.
The Logan co-op placed 10th with 60 points.