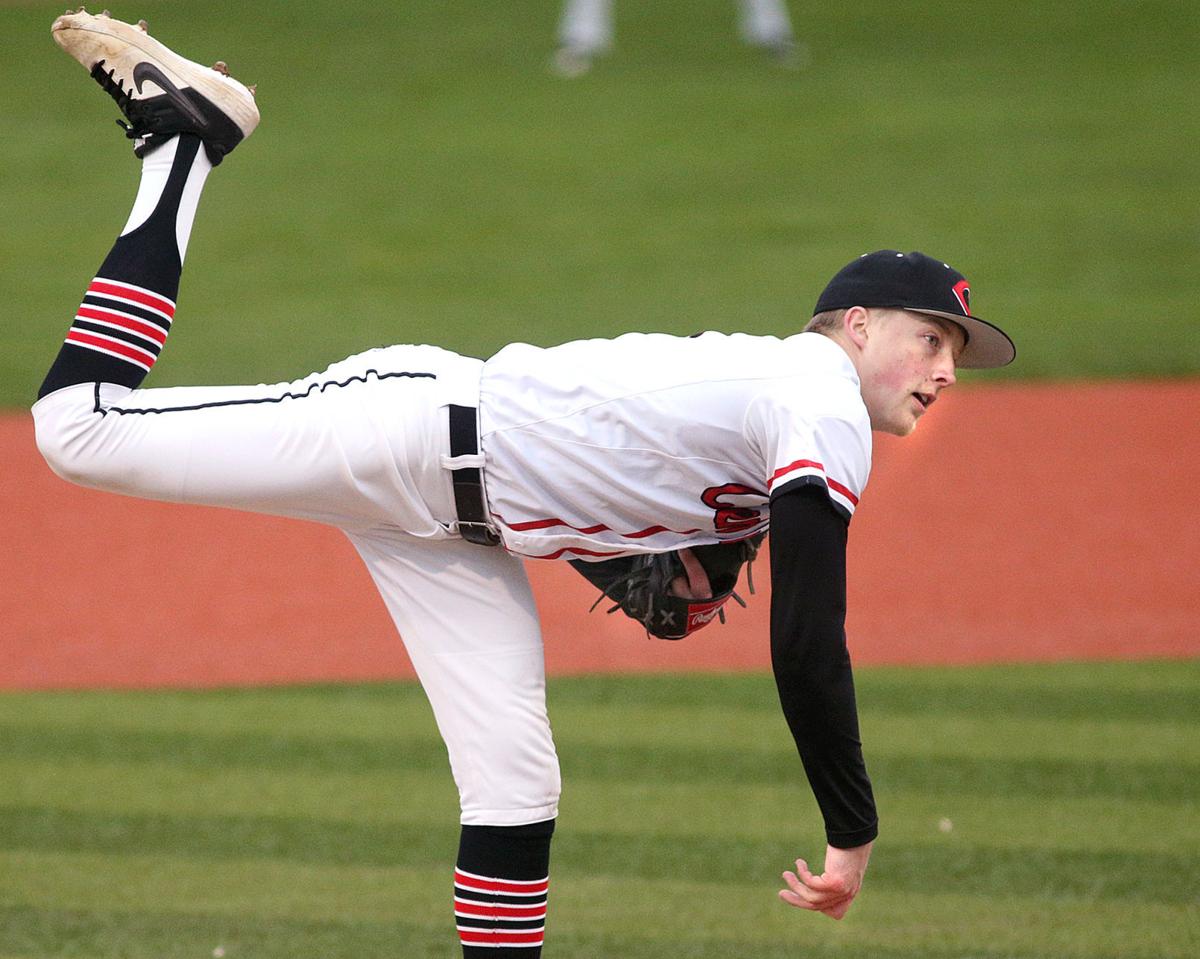 TOMAH — The Central High School baseball continued to win with a significant accomplishment on the line Tuesday.
The RiverHawks, who lost their first two MVC games of June to stumble after a strong start, closed out their conference season with three straight wins, and Tuesday's 11-0 six-inning win over Tomah gave them a share of the championship.
Central (11-10, 9-3) forced Aquinas and Onalaska to share the title after pulling away from the Timberwolves with a seven-run top of the fifth inning.
Andrew Johnson pitched a two-hit shutout with three strikeouts and two walks as the RiverHawks completed a regular-season sweep of the Timberwolves (8-10, 5-7).
Catcher Drew Wonderling and third baseman Hunter Hess each drove in two runs for Central, which added a three-run sixth to end the game. Johnson, Malik Reynolds and Tyler Young also drove in a run apiece for Central.
The Rangers (5-12, 4-8) pounced with six runs in the second inning and won for the fourth time in the past five games.
Freshman Johnny Leaver was 3 for 4 with two RBI and scored twice for Logan, which added four runs in the fourth to end the game early and keep the Spartans (5-13, 0-12) winless in the conference.
Junior Nick Gavrilos was 2 for 2 with a double and RBI, and senior Eli Forer went 2 for 3 with a double, RBI and scored twice. Senior Jonah Gruen was 2 for 3 with a triple, two runs scored and an RBI for the Rangers.
George Luckner pitched three innings and struck out three for Logan.
Sparta was led by Nick Kent, who was 2 for 2, and Brett Stuessel, who doubled.
Arcadia 11, Onalaska Luther 1 (5)
ARCADIA — Connor Weltzien drove in three runs and Alex Madden two for the Raiders (7-7, 7-5), who scored at least once in every inning and led 3-0 after the bottom of the first. Madden also pitched all five innings and struck out seven while allowing five hits.
Hunter Kasten had two hits for the Knights (1-14, 0-12).
Viroqua 4, Prairie du Chien 2
PRAIRIE DU CHIEN — Viroqua (20-5) won its 10th game in a row by scoring once in the fifth and once in the sixth to break a tie with Prairie du Chien.
Griffin Olson, who pitched and played second base, went 2 for 4 and scored a run for Viroqua, which received two RBI from right fielder Phil Ott. Clayton Slack and Casey Kowalczyk also drove in runs for Viroqua, which hasn't lost since May 21.
Olson pitched three innings and Kowalczyk four for Viroqua. They combined to strike out four, walk four and allow seven hits.
Maddox Cejka and Owen Oldenburg each had two hits for Prairie du Chien (9-7).
WESTBY — The Norsemen (14-9) closed out the regular season with seven wins in their final 10 games.
TOMAH — The Timberwolves scored twice in the bottom of the 10th inning to beat the RiverHawks.
Seniors Hope Carlson and Alyssa Whaley each drove in two runs for Tomah, which had nine hits — two from sophomore Lauren Noth.
Central (9-8, 7-5) scored twice in the top of the fourth and once in the top of the sixth. That run tied the game at 3 before the Timberwolves put together the winning rally.
Senior shortstop Whitney Mislivecek and junior second baseman Macy Cagle each had two hits for Central, which had six hits and made three errors. Freshman Emily Larson pitched nine innings and struck out seven while allowing nine hits, five walks and four earned runs.
Onalaska Luther 3, Black River Falls 2
BLACK RIVER FALLS — The Knights (9-8, 4-7) won for the fifth time in six games entering Thursday's game at first-place Westby (16-1, 10-1). The Norsemen won the first meeting 2-0.
HOLMEN — Senior Megan Mumaw-Flury scored with an assist from sophomore Kayla Allen in the first half to keep the fourth-seeded Vikings' season alive.
The play began when Taylor Bembnister got the ball to Allen, who dribbled down the field before hitting Mumaw-Flury with a low cross. Mumaw-Flury converted on a one-touch shot.
Sophomore goalkeeper Hannah Rieck had 10 saves for the Vikings, who play at top-seeded River Falls — a 10-0 semifinal winner over on Saturday.