SPARTA — The Central High School boys basketball team proved once again it can score inside, outside and every point in between.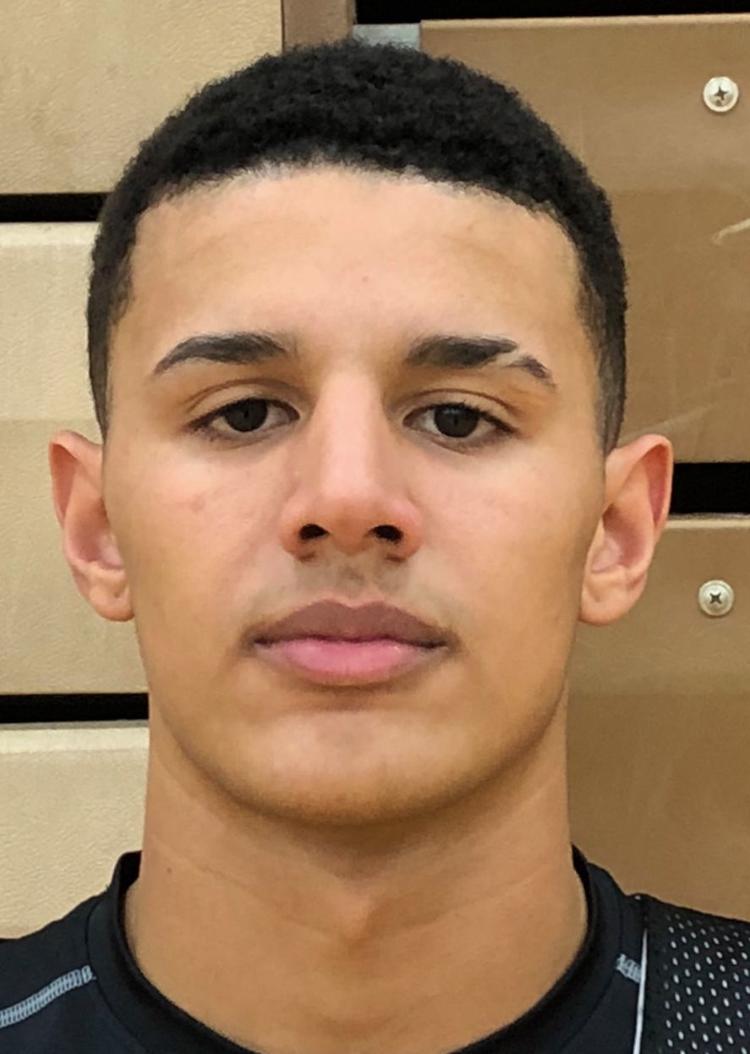 Johnny Davis scored a game-high 22 points — without the help of a 3-pointer — in leading the Red Raiders past Sparta 74-34 Friday night in a MVC game. Central, ranked No. 2 in Division 2 in this week's Associated Press poll, pushed its record to 15-2 overall, 9-2 in the MVC.
Twin brother Jordan Davis added 21 points, thanks in part to five 3-pointers, all of which came in the second half. Noah Parcher added 10 points for the MVC-leading Red Raiders, who were 12 of 18 from the free-throw line.
Kaden Milne led Sparta (9-10, 2-8) with eight points, while Jess Sullivan added seven.
Onalaska 75, Tomah 49
ONALASKA — The fifth-ranked Hilltoppers (16-3, 9-1) kept the pressure on Central by taking care of the Timberwolves.
Jonathan Flanagan and Carson Arenz scored 17 points apiece, and Tyrell Stuttley had 15 to lead Onalaska. Isaiah Nick and Tyler Torkelson had nine each to lead Tomah.
Coulee
Westby 74, Viroqua 64
WESTBY — Alex Gluch had 12 of his 16 points and Ryan Daines 11 of his 14 in the second half for the Norsemen (10-5, 6-3) as they pulled away from a tied game at halftime.
Griffin Grass added 15 points for Westby, while Viroqua (5-11, 3-5) was led by Andrew Wedwick's 24. Wedwick made three 3-pointers and scored 19 of his points in the second half.
Onalaska Luther 85, Black River Falls 58
ONALASKA — Emery Byus scored a game-high 28 points, and teammate Bennett Loersch had 20 points and 14 rebounds for the Knights (9-8, 6-3), who shot 56.3 percent (18-for-32) in the first half.
The Tigers received 22 points from Nate Becker, who made five 3-pointers. Brandon Stadtler had 12 points and eight assists for Onalaska Luther.
Ridge and Valley
De Soto 70, La Farge 20
DE SOTO — The Pirates (11-4, 8-2) rebounded successfully from a loss to New Lisbon by overpowering the Wildcats.
Riggin Beck had 20 points, Isaiah Zink 14, Brock Venner 13 and Kaden Pedretti 12 for De Soto, which led 40-8 by halftime.
Dairyland
Blair-Taylor 78, Independence 53
BLAIR — Kyle Steien scored 16 points, Matt Waldera 14 and Issac Nerby 12 for the seventh-ranked Wildcats (15-1, 7-1), who led 41-25 at halftime and won their second straight game.
Melrose-Mindoro 60, C-FC 31
MELROSE — Patrick Corcoran scored a game-high 17 points, thanks in part to three 3-pointers, to power the Mustangs (11-5, 8-2) past the Pirates. Connor Christopherson (15) and Jimmy Polenz (12) also scored in double figures for Melrose-Mindoro, which led 29-12 at the half.
Joey White led the Pirates with 11 points.
Three Rivers
La Crescent 54, Lewiston-Altura 45
LA CRESCENT — Luke Schwartzhoff finished with a game-high 20 points as La Crescent pushed its overall record to 16-5 and TRC mark to 10-2. Zach Todd added 15 points for the Lancers, who were 13 of 21 from the free-throw line.
Nonconference
Minnehaha Academy 79, Caledonia 60
CALEDONIA — In a matchup of last year's MSHSL Class AA state championship game, Minnehaha Academy ended this one early as it built a 46-25 lead by halftime. Jalen Suggs, who has 22 Division I basketball offers, scored 18 of his game 25 points in the first half. The Redhawks also received a 24-point effort from Chet Holmgren.
Noah King, who has a Division I offer from South Dakota State, led the Warriors (16-5) with 20 points, 15 of those coming after halftime. Riley Gavin (11) and Eli King (10) also scored in double figures for Caledonia.
GIRLS BASKETBALL
MVC
Onalaska 81, Tomah 53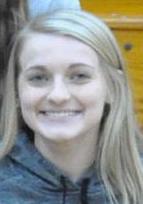 ONALASKA — The second-place Hilltoppers (14-4, 9-2) made 11 3-pointers, and Tomah senior Madison Lindauer became her program's all-time leading scorer with 25. Lindauer's new career total is 1,410 points, which pushes her past Rhonda Rice's 1,388.
Kenzie Miller and Lauren Arenz had 15 points each for the Hilltoppers with Arenz hitting five 3-pointers. Olivia Gamoke and Lexi Miller added 10 points apiece.
Coulee
Onalaska Luther 49, Black River Falls 37
BLACK RIVER FALLS — The Knights (7-12, 4-6) built a 12-point lead in the first have and maintained it throughout the second behind 12 points from Kaitlyn Kennedy, 11 from Grace Manke and 10 from Annabelle Koenig.
The Tigers (2-16, 1-9) were led by McKenna Dutton's 14 points and Mady McCormick's 10 points and nine rebounds.
SWC
Prairie du Chien 50, Lancaster 45
PRAIRIE DU CHIEN — The fourth-ranked Blackhawks (17-0, 8-0) held Lancaster to 13 first-half points in the win. Freshman Lily Krahn led PdC with 17 points, and Allison Allbee scored 12.
Scenic Bluffs
Cashton 42, Necedah 40
CASHTON — Sophomore Adelynn Hyatt scored a game-high 16 points to lead the Eagles (12-6, 8-3) past the Cardinals. Olivia Hemmersbach added nine points for Cashton, which trailed 15-13 at the half.
Bangor 74, Royall 60
BANGOR — Grant Manke scored 18 of his game-high 27 points to lead Bangor, ranked No. 3 in Division 5, past Royall. Zane Langrehr added 17 points for the Cardinals (15-0, 10-0), while Jay Freit and Hank Reader added nine each.
Dave Hyer led the Panthers with 26 points.
Dairyland
Melrose-Mindoro 60, C-FC 31
MELROSE — The third-ranked Mustangs (17-1, 11-0) were led by junior Mesa Byom's 15 points in a game they led 30-13 at the half. Emily Herzberg, Katie Christopherson and Erika Simmons added eight points apiece for Melrose-Mindoro.
Blair-Taylor 68, Augusta 55
AUGUSTA, Wis. — Junior Marlee Nehring made a pair of 3-pointers and scored 26 points for the Wildcats (11-7, 7-4), who outscored Augusta by 17 points in the second half.
Southeast Houston 72, Spring Grove 45
SPRING GROVE, Minn. — Emma Geiwitz scored a game-high 27 points to lead the Hurricanes (12-9, 8-3) past Spring Grove. Alyssa Rostad added 13 points for Houston.
Nonconference
Arcadia 62, Logan 26
ARCADIA — The Raiders (15-4) were led by Linzy Sendelbach's double-double (24 points, 16 rebounds), while Chloe Halverson (13) and Hailey Sonsalla (10) also reached double figures.
Jenna Davis had 12 for the Rangers (2-18).
WRESTLING
Three Rivers
P-E-M 44, Caledonia/Houston 28
Caledonia/Houston 37, GMLOS 31
WABASHA, Minn. — Senior Kyle Cavanaugh improved to 27-0 with a pair of major decisions at 145 pounds for the Warriors. Ryan Wagner pushed his record to 24-8 with two pins at 182.
GIRLS HOCKEY
Nonconference
Milwaukee University 4, Onalaska co-op 1
MILWAUKEE — University School of Milwaukee scored three first-period goals, then cruised past the Hilltoppers (9-11-1). Libby Hennellly scored and added an assist for University School of Milwaukee, which outshot the Onalaska co-op 35-15.
Taylor Fox recorded a second-period goal for the Hilltoppers, while goalie Izzy Lassa turned back 31 of 35 shots.
GYMNASTICS
MVC meet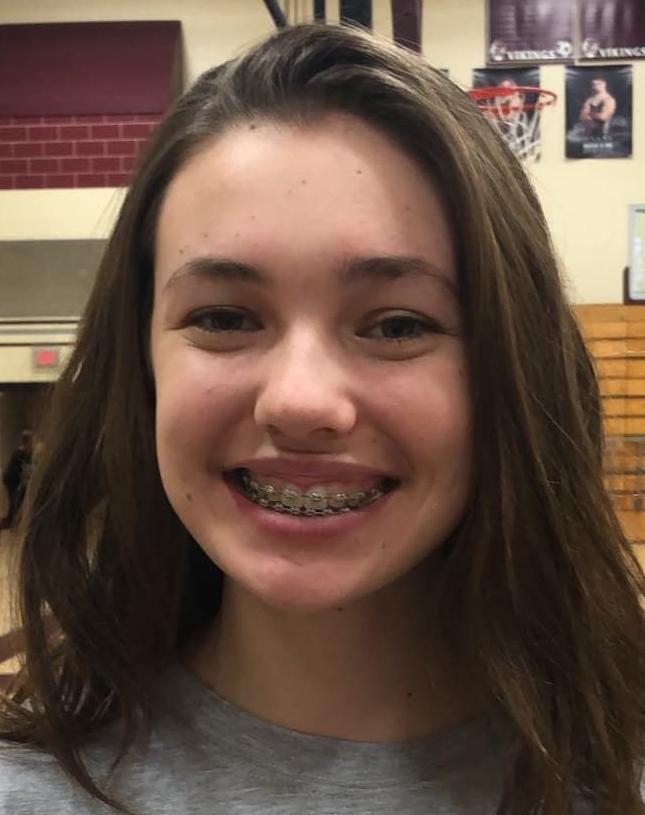 The Onalaska/G-E-T co-op won the meet with a score of 133.69 at Performance Elite Gymnastics.
Paris Lambert helped the team get the victory by winning the vault (9.0) and the balance beam (8.8).
Caelen Lansing of Central/Logan won the floor exercise with a 9.475, and Holmen's Harley Bartels took the win in bars at 8.725. Bartels was the all-around leader with a 34.725 and was followed by Lambert's 34.69.