EAU CLAIRE, Wis. — The Central High School boys basketball team kept up its hot shooting on the road Tuesday.
The Red Raiders, who have made it to the WIAA Division 2 state tournament each of the past two seasons, made more than half of their shots in a 78-61 nonconference win over Eau Claire Memorial.
Central (2-0) built a 15-point lead at halftime, and started the second half on a 16-4 run to put the game away. It shot 30-for-58 from the field (51.7 percent) after shooting 59.6 percent from the field in its opener.
Junior Jordan Davis was hot from the 3-point line, going 5 of 7 from deep en route to scoring a game-high 26 points. He also pulled down six rebounds and dished out six assists. Twin brother Johnny Davis scored 25 points and had eight rebounds.
The Old Abes had 23 turnovers and were led by Caden Boser's 23.
Onalaska 81, DeForest 57
ONALASKA — The Hilltoppers (2-0) extended an eight-point halftime lead to a 24-point win over DeForest.
Carson Arenz led Onalaska with 19 points, while Tyrell Stuttley and Sam Kick added 17 points apiece. Stuttley grabbed seven rebounds, and Dakota Mannel finished with 15 points.
Prairie du Chien 54, Aquinas 45
Hunter Davis scored 14 points and Mason Kramer added 13 to lead Prairie du Chien past Aquinas at the Reinhart Athletic Complex. Mark Welter and Josh Dyer each added 10 points for the Blackhawks, who led 27-19 at the half.
Jake Savoldelli led Aquinas with 17 points, 12 of which came in the second half. Joe Savoldelli and Bryce Lee added eight points apiece for the Blugolds, who were 7-for-8 from the free-throw line.
Wisconsin Rapids 66, Tomah 50
WISCONSIN RAPIDS, Wis. -- Dustin Derousseau made four 3-pointers and scored 13 points for the Timberwolves, who also received nine from Charlie Ella and eight from Carson Lindauer.
Coulee
West Salem 63, Viroqua 48
WEST SALEM — Big performances from Josh Hauser and Malachi Athnos propelled the Panthers past the Blackhawks. Hauser scored a game-high 22 points, with 13 of those coming in the second half, while Athnos added 21, including 14 in the second half.
Jacob Lotz led Viroqua with 13 points, nine of which came from the free-throw line.
Onalaska Luther 55, Arcadia 30
ONALASKA — The Knights turned up their defense and held Arcadia (1-2) to 18.8-percent shooting. Emery Byus scored 17 points, while Bennett Loersch had 11 points and 12 rebounds for Onalaska Luther (3-0).
Arcadia was led by Chandler Sonsalla's eight points.
G-E-T 75, Black River Falls 52
BLACK RIVER FALLS — The Red Hawks (1-1, 1-0) racked up 15 3-pointers to roll past Black River Falls.
Jake Jumbeck had four 3-pointers and 20 total points to lead G-E-T, while Sawyer Schmidt had three 3-pointers and 15 points.
Elliot Bird led the Tigers (1-3, 0-1) with 29 points and three 3-pointers. Bird recorded 16 points in the first half and 13 in the second.
Dairyland
Blair-Taylor 71, Gilmanton 45
BLAIR — Josh Olson led four scorers in double figures for the Wildcats (2-0, 1-0), who started conference play with a win. Olson had 18 points, while Issac Nerby and Alec Reismann each had 11, and Matt Waldera added 10 points.
Gilmanton dropped to 2-1, 1-1.
Three Rivers
La Crescent 71, Rushford-Peterson 55
LA CRESCENT — The Lancers had four double-figure scorers to win its opening game by almost 20 points.
Luke Schwartzhoff had 21 points for La Crescent, and Zach Todd followed with 14. Isaac Petersen made three 3-pointers while contributing to the win with 13 points, and Thomas Kiesau had 11.
GIRLS BASKETBALL
Three Rivers
La Crescent 61, Rushford-Peterson 51
RUSHFORD, Minn. — Paige McKinnon scored a game-high 17 points, while teammate Sadie Treptow added 16 to lead La Crescent (1-2) to its first win of the season. Abbey Hoegh led the Trojans (0-4) with 12 points.
Nonconference
Eau Claire Memorial 45, Central 38
The Old Abes scored 32 second-half points, thanks in part to a game-high 22-point performance from Jessica Massey, to turn back Central at Mark Sutton Memorial Gymnasium. Ava Parcher hit a pair of 3-pointers and finished with 14 points to lead the Red Raiders (2-2). Whitney Mislivecek added seven points for Central.
Prairie du Chien 53, Cuba City 28
CUBA CITY, Wis. — Gabby Ritchie led three players in double figures as Prairie du Chien pushed its record to 5-0. Allison Allbee added 12 points for the Blackhawks, while teammate Macey Banasik finished with 11.
Courtney Busch led Cuba City with 11 points.
Hillsboro 62, Viroqua 46
VIROQUA — Hillsboro took a 33-18 lead by the half, then cruised past the Blackhawks. Jess Tryggestad led Viroqua (1-4) with 15 points.
Wisconsin Rapids 53, Tomah 47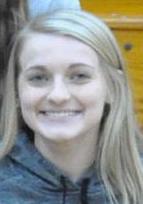 TOMAH — The Timberwolves suffered their first loss after mounting a comeback from a large deficit. Down 17 in the first half, Tomah (5-1) cut it to six by halftime, and then went back-and-forth in the second half.
Senior Madison Lindauer had 25 points on the strength of four 3-pointers, while senior Emma Liek had 17 points.
Holmen 40, Rice Lake 38
HOLMEN — Freshman Ellie Kline hit a floater in the lane at the buzzer to lift the Vikings past Rice Lake. Rice Lake hit a 3-pointer with 11 seconds left to tie it, but Kline gave Holmen (2-3) the win. Sydney Jahr had 12 points to lead the Vikings.
Rice Lake (0-4) had three players with eight points.
Westby 59, Sparta 37
SPARTA — Grace Hebel had 17 points for Westby, which held Sparta to nine points in the first half.
McKenna Manske also finished in double-figures with 14 points for the Norsemen as Macy Stellner followed with eight.
Brielle Savor and Mallory Russ had eight points apiece for Sparta (0-3).
BOYS HOCKEY
Nonconference
Onalaska co-op 6, Eau Claire North 5 (OT)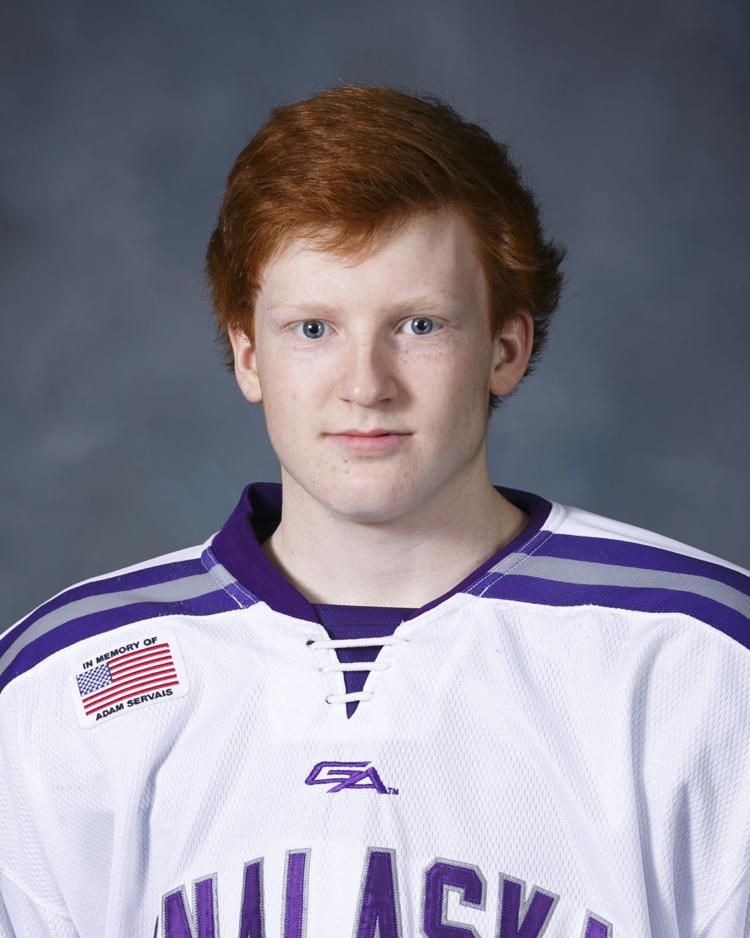 EAU CLAIRE, Wis. — The Onalaska co-op got a goal in the third period from Andrew Walz to tie the game at 5, and then got the winner from CJ Lass on an assist from Will Bryant 2 minutes and 42 seconds into overtime.
It was Lass' second goal after scoring one in the second period. Bryant also scored two goals.
La Crescent 3, West Salem/Bangor 1
LA CRESCENT — Senior Lucas Wieser scored a pair of goals while Jacob Hogan, also a senior, added another as the Lancers (1-4) won their first game. Davin Christianson recorded 32 saves for La Crescent.
Sam Szymanski scored the Panthers' lone goal.
Aquinas co-op 3, Baraboo/Portage 1
ONALASKA -- Ryan Wink had two goals, and Cody Dirks and Adrian Voigt had two assists each as the Avalanche (4-0) remained unbeaten.
Hunter Schultz broke a 1-1 tie with a goal in the second period. Dirks and Voigt assisted on the go-ahead goal. Wink scored in the first and third periods for the Avalanche, who received 35 saves from Jack Coleman.
GIRLS HOCKEY
Nonconference
Eau Claire 1, Black River Falls co-op 0
BLACK RIVERS FALLS -- Lauren Carmody scored the only goal at the 6:12 mark of the third period. Josie Mathison faced 50 shots and turned the other 49 away for the Black River Falls co-op (2-4).