HOLMEN — Central/Logan co-op junior Caelen Lansing put together the top all-around gymnastics performance in either session of the McLellan Invitational on Saturday, and the Viroqua co-op brought home a team championship from the morning session.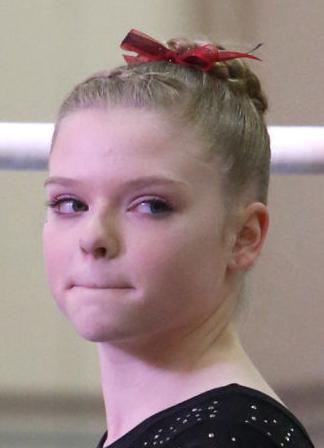 Lansing's all-around score of 36.8 was better than West Salem freshman Ella Krause's 36.2 in the 16-team invitational. West Salem placed second to Menomonee Falls/Germantown (136.25) in the afternoon session.
Lansing put together her winning score with a 9.4 on the floor exercise (third overall), 9.2 on the vault (second overall), 9.2 on the bars (first overall) and 9.0 on the balance beam (third overall). Krause had a 9.475 on the floor (tied for first), 8.875 on the beam (sixth), 9.05 on the bars (second) and 8.8 on the vault (fifth).
West Salem's team score of 135.7 held off third-place Holmen (133.475).
Viroqua had a 124.95 to down second-place Central/Logan (124.25) in the early session. Lydia Korn was third in the all-around (35.45) after scoring a 9.0 on the vault (third), 8.475 on the bars (sixth), 8.9 on the beam (fifth) and 9.075 on the floor (ninth).
Sparta's Lily Wiegand had the best score of the day on the beam (9.1), and Holmen's Harley Bartels tied Krause's winning performance on the floor exercise.
River Falls Invitational
RIVER FALLS, Wis. — The Onalaska co-op finished seventh in the 11-team field at the River Falls Invitational. Onalaska had a team score of 124.2 as Hudson (138.55) won.
BOYS BASKETBALL
Nonconference
Blair-Taylor 81, Brookwood 55
BLAIR — Junior Logan Smith and sophomore Kyle Steien combined for 36 points for Blair-Taylor (12-0) as the Wildcats remain unbeaten. Smith and Steien had 18 points apiece, while junior teammate Isaac Nerby finished with 15, which included three 3-pointers.
Brookwood (3-8) received 16 points from Jesse Rueckheim.
Kickapoo 62, Cashton 61
VIOLA, Wis. — Trevin Friet scored a team-high 17 points, but it wasn't enough as the Panthers (7-5) edged the Eagles (4-5). Kristt Hilden added 15 points for Cashton, while Bowdy Dempsey added 14.
Prairie du Chien 46, Stoughton 32
STOUGHTON, Wis. — The Blackhawks (10-2) extended a seven-point halftime lead to drop the Vikings (7-6).
Mason Kramer led Prairie du Chien with 12 points, while Hunter Davis added 10.
Minneapolis North 79, Caledonia 74
MINNEAPOLIS — The Warriors had four players in double figures in their loss to Minneapolis North.
Freshman Eli King led Caledonia with 19 points after recording a 12-point second half. Noah King also came alive in the second half with 14 of his 17. Riley Gavin powered the team in the first half, which is when he scored 11 of his 15 points.
WRESTLING
Westby Duals
WESTBY — The Norsemen went unbeaten at their six-team invitational. Westby defeated Brookwood 61-9, Lancaster 34-32, Aquinas 56-24, Riverdale 39-33 and the Nekoosa co-op 40-37. Aquinas came in fifth place, defeating Brookwood 56-15.
Ryan Knight had three wins at 152 pounds for Westby, which included a first-period pin against Aquinas' Riley Klar. Austin Mowery (145) had five wins for the Norsemen, which included two decisions, two major decisions and a pin that came against Riverdale's Jordan Keegan.
Aquinas had an undefeated performance from Joe Penchi (126), who had three pins and a technical fall. Penchi pinned Westby's Mitchell McKittrick in the second period.
Ithaca/Weston Invitational
CAZENOVIA, Wis. — Viroqua recorded a team score of 232 to win the 10-team Ithaca/Weston Invitational. Blair-Taylor (126½) came in sixth, and De Soto (59½) was eighth.
Viroqua's Cale Anderson (25-2) won the 106-pound competition by defeating Blair-Taylor's Colton Lejcher (12-5) with a first-period pin. Josh Frye (113, 26-3) and Tyler Hannah (195, 19-1) also took home championships for the Blackhawks.
Aiden Brosinski (126, 16-4) won for De Soto after defeating Viroqua's Lucas Oldham (17-8) by technical fall in the second period.
Belmont/Platteville Invitational
BELMONT, Wis. — Central/Logan had two individual champions and a second-place finish to finish fourth out of 11 teams.
Kailix Roe (106, 17-7) won his championship title match by pinning Monroe's Brady Schuh in 31 seconds. Dylan Ellefson (113, 26-5) won with a 7-5 decision over Belmont/Platteville's Tristen Gilbertson.
Decorah Duals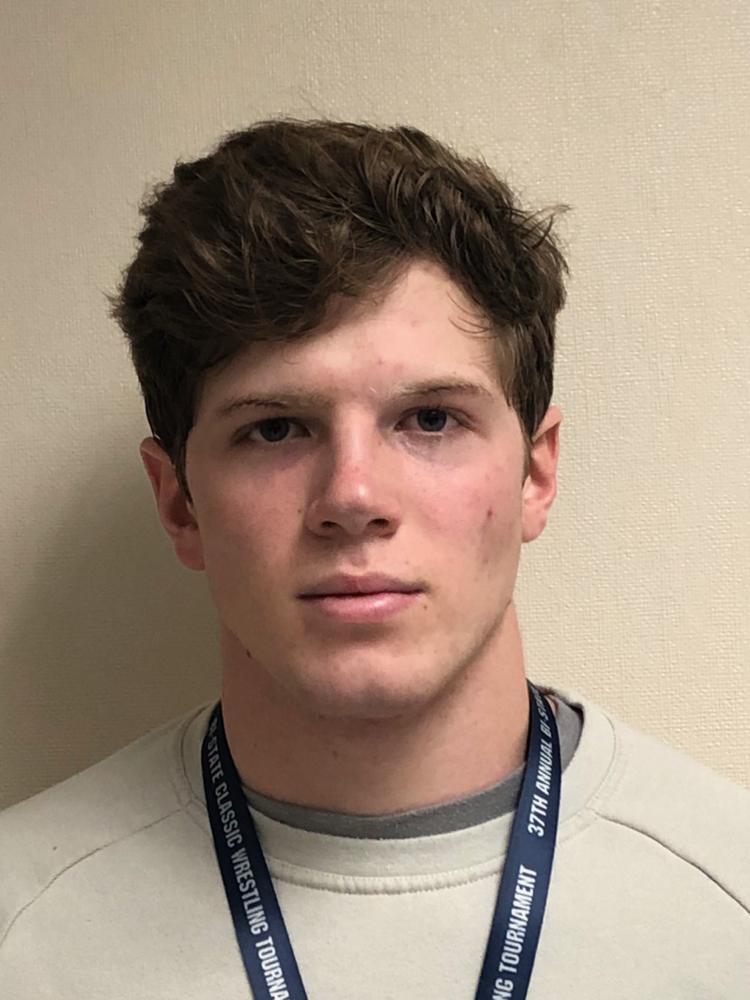 DECORAH, Iowa — West Salem/Bangor won a team championship behind undefeated performances from Aaron Bahr (145, 152) and Joe Hess (170).
West Salem/Bangor advanced to the championship pool and beat St. Charles by criteria after tying at 37, then took care of South Winneshiek 42-30 for the title.
Ladysmith Invitational
LADYSMITH, Wis. — Black River Falls had 140½ team points as it finished 15th in the 21-team field. Cumberland (403) won the invitational.
Kaleb Dobson (220, 11-10) led the Tigers with a fourth-place finish.
Brookfield Central Invitational
BROOKFIELD, Wis. — Sparta had three second-place finishes and two thirds as they placed seventh out of nine teams with 110 points.
Vince Polhamus (126, 20-9) made it to the championship match after recording a second-period pin over Alex Wintheiser from Muskego, but ended up falling 9-4 against Kenosha Temper's Riley Dutton. Thomas Treu (138, 18-10) and Corbin Hauser (160, 19-12) also finished second in their classes.
Chippewa Falls Invitational
CHIPPEWA FALLS, Wis. — Tomah had two individual championships en route to winning the Chippewa Falls Invitational with 215½ points.
Caleb Pollack (113) recorded a 9-1 major decision against Clear Lake's Shane Larson to win the 113-pound class. Dawson Lambert (120, 24-4) pinned New Richmond's Tyler Harris in the first period of his title bout.
Hillsboro Invitational
HILLSBORO, Wis. — Nom Yang (195, 15-8) led Onalaska/Luther with a second-place finish as the team placed seventh.
Yang made it to the championship match by recording three pins, but then fell to Orfordville Parkview's Chase Carratt in a 21-16 decision. Jake Blum (220, 14-11), Ethan Newman (170, 14-11), Sam Baudek (145, 7-8) and Jake Rogers (138, 5-8) all placed third in their weight class.
P-E-M Invitational
PLAINVIEW, Minn. — Caledonia/Houston co-op came in second with 182½ points, falling to just P-E-M (193½). La Crescent (71) was ninth in the 15-team field.
Caledonia had four individual championships that came from Brandon Ross (106, 22-8), Kyle Cavanaugh (145, 21-0), Isaac Denstad (152, 21-6) and Ryan Wagner (182, 19-7).
BOYS SWIMMING
Middleton Invitational
MIDDLETON, Wis. — The La Crosse co-op finished 12th with 67 points at the 13-team Middleton Invitational. O/H/A was 13th with 40 points, while Middleton won with 180.
La Crosse had three ninth-place finishes in relays — the 300-yard backstroke (3:29.37), 400 individual medley (4:32.32), and 200 freestyle relay (1:47.31).
GIRLS HOCKEY
Nonconference
Hudson 8, Onalaska co-op 0
HUDSON, Wis. — Hudson, ranked seventh in the state, used five second-period goals to blank the Onalaska co-op. The Hilltoppers (8-8-1) have dropped two straight after winning four in a row.