A big inning early and a few runs late helped the Central High School softball team hold off Aquinas for a 6-5 MVC win on Tuesday.
The RiverHawks capitalized on multiple dropped third strikes to score four runs in the bottom of the second inning, but the Blugolds responded with four of their own in the fifth.
Sophomore Santanna Carranza had an RBI double in the bottom of the inning — her first hit of the year — to break the tie, and Central added one more in the sixth.
Aquinas, which committed two errors, plated one in the seventh but couldn't find the equalizer.
Carranza finished with two RBI, while junior Macy Cagle and freshman Emily Larson drove in one run apiece.
Larson also picked up the win; she allowed five runs — four earned — on 10 hits and struck out seven in seven innings.
Junior Alaina Bagniefski had two runs, two hits and two RBI to lead the Blugolds.
Junior Gracie Cronk, who also drove in a run, was charged with the loss. Cronk allowed six runs — five earned — on seven hits in six innings; she also walked five and struck out five.
ONALASKA — The Hilltoppers scored three runs in each of the first two innings, then three more in the fifth and two in the sixth to finish off the Rangers in a three-hitter.
Junior center fielder Cokie Binegar was 3 for 4 with a pair of runs scored for Onalaska (3-2, 2-1), which also received two hits and three RBI from pitcher Ava Smith. Smith pitched all six innings and allowed one earned run on three hits and two walks while striking out nine.
Onalaska second baseman Bella Zimmer was 1 for 3 with a walk and two RBI.
Catcher Jazzy Davis had two hits, and shortstop Adrianna Lien drove in the run for Logan (1-2, 1-2).
BANGOR — After falling behind 1-0 in the top of the second, a bases-loaded single off the bat of freshman left fielder Emma Fortier drove in three runs as part of a four-run second for the Cardinals (4-0, 4-0).
Fortier also hit a solo home run in the fourth, which extended Bangor's lead to 7-1.
Junior Aliyah Langrehr and sophomore Nora Tucker had two hits apiece for the Cardinals. Langrehr also picked up the win, her third of the season; she struck out 10 and allowed five hits.
Prairie du Chein 13, Lancaster 1
LANCASTER — The Blackhawks held a comfortable 6-1 lead after five before plating seven in the sixth.
Blair-Taylor 7, Black River Falls 3
BLAIR — The Wildcats (6-0) pulled away with a five-run third inning to remain undefeated.
Sophomore center fielder Lindsay Steien was 2 for 4 with two stolen bases and two runs scored for Blair-Taylor. Senior catcher Alivia Boe was also 2 for 4 and added two RBI.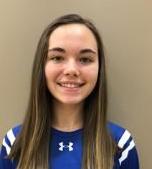 Sophomore first baseman Callie Wagner drove in two runs and sophomore Lexi Lofgren one.
Caledonia/Spring Grove 12, Houston 6
BROWNSVILLE, Minn. — The Warriors (2-6) snapped a two-game skid, while the Hurricanes (2-6) dropped their fourth straight game.
Houston held a 5-2 lead heading into the bottom of the fourth, but Caledonia scored seven to take the lead.
Ashly Ideker and Brianna Stemper each had three hits and four RBI for the Warriors, while Amber Stemper and Tayler Kohlmeier drove in one run apiece.
Grace Privet, who allowed six runs on 11 hits and struck out three in seven innings, picked up the win.
Richelle Botcher drove in four runs to lead the Hurricanes at the plate.
ARCADIA — Left fielder Chris Wilson and shortstop Eddie Peters each drove in two runs for the Blugolds (5-0), who scored four runs in the top of the third inning.
Aquinas had three pitchers combine on a four-hitter, and Piersen Feehan struck out eight and allowed two earned runs on two hits and two walks over four innings.
Five Blugolds had one hit apiece, and Kyle Keppel added an RBI.
Senior infielder Alex Madden drove in a run for Arcadia.
River Falls 7, Onalaska 6
RIVER FALLS, Wis. — The Wildcats scored three runs in the bottom of the seventh to beat the Hilltoppers. Nothing was reported to the Tribune.
WESTBY — Isaac Olson, Chris Calico and Brett McConkey all drove two runs to lead the Panthers at the plate.
Olson, who pitched one inning of relief, also picked up the win; he allowed two runs — one earned — on three hits.
Cale Griffin led the Norsemen with two hits and three RBI.
De Soto 3, Wauzeka-Steuben 0
STODDARD — Jake Kurszewski drove in two runs, and Alex Scoville and Bryce Grelle had two hits apiece for the Pirates, who scored once in the third and twice in the fourth.
Scoville pitched the first four innings and allowed two hits while walking four and striking out four. Josh Boardman also drove in a run for De Soto (3-0, 3-0).
Melrose-Mindoro 19, Alma Center Lincoln 9
ALMA CENTER, Wis. — David Hiles was 4 for 5 and scored twice for the Mustangs.
Ethan Kastenschmidt, Elijah Miller, Sam Jenniges and Kael Spors all had two hits for Melrose-Mindoro. Miller scored four runs and Kastenschmidt three.
Prairie du Chien 6, Lancaster 3
LANCASTER — The Blackhawks were able to take advantage of six Flying Arrows errors despite committing four themselves.
Prairie du Chien grabbed a 2-0 lead after scoring one in the first and one in the second, but Lancaster tied the game in the bottom of the third.
The Blackhawks retook the lead for good with one run in the fifth and sixth and two in the seventh.
Colton Thompson, Chase Fisher and Max Amundson had one RBI apiece for Prairie du Chien.
John Nicholson, who allowed two runs — neither earned — on six hits in five innings, picked up the win.
WIAA Division 1 regional semifinal
Madison Memorial 3, Central 1
ONALASKA — The RiverHawks season came to a close.
Junior Finley Harkness erupted for six goals — five in the second half — for the Blugolds in a big win at Fields for Kids.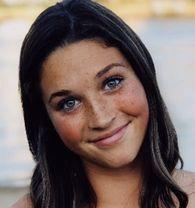 Freshman Danica Silcox added five goals for Aquinas and had four of them as it claimed a 5-1 halftime lead. Silcox also assisted on a Harkness goal in the second half.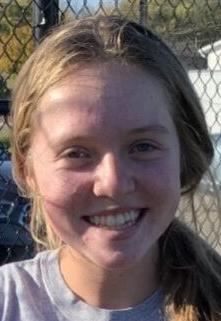 Morgan Thill also scored for the Blugolds. Delaney Seidel and Amelia Topolski each assisted on a goal.
Gianna Bujan scored with an assist from Lily Wehrs for the RiverHawks.
Lydia Walz stopped two shots for Aquinas (1-0, 1-0) and Ella Lysne 15 for Central (0-1, 0-1).
ONALASKA — Olivia Gamoke, Ellie Smith, Emma Breidenbach and Summer Nicolai each scored two goals for the Hilltoppers (1-0, 1-0), who didn't allow the Rangers (0-1, 0-1) a shot on goal.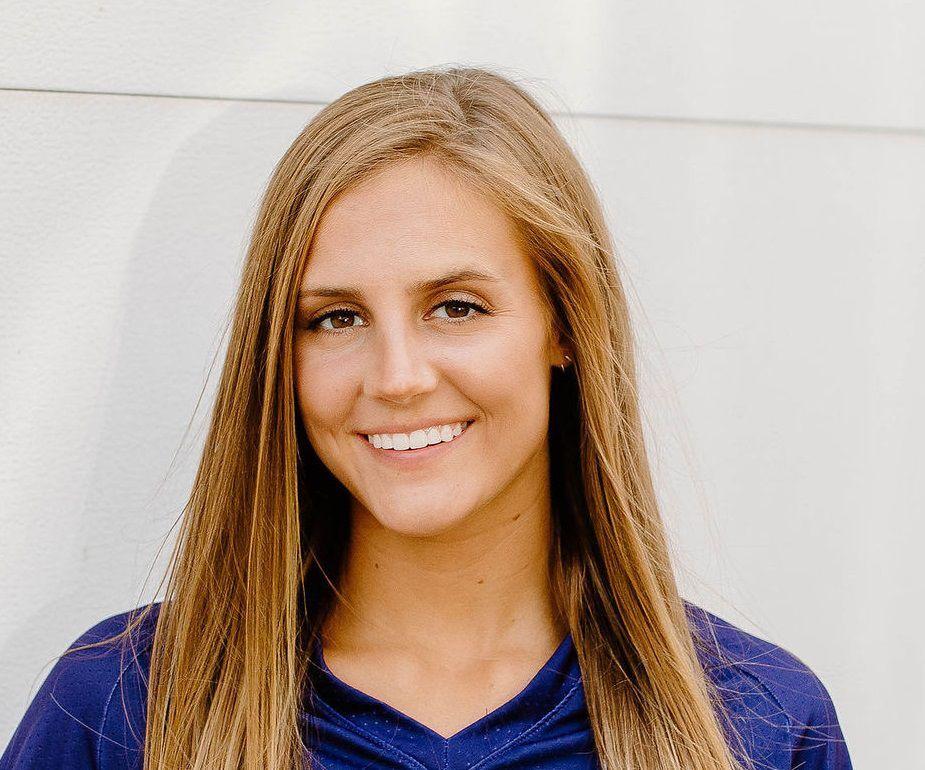 Amaya Thesing and Alexa Wolcott also scored, and Jenny Jara assisted on three goals for Onalaska. Kiya Bronston, Smith, Thesing and Morgan Dus also assisted on one goal each.
Brooklyn Freitag made 20 saves for Logan.
WEST SALEM — The Panthers got a pair of goals from Marina Thompson, one unassisted and one off an assist by Sydney Hammes.
Megan Mumaw-Flury scored the lone goal for the Vikings off an assist by Jenna Justus.
Jaden Hammes made 27 saves for West Salem.
SPARTA — The Timberwolves scored four goals in the first 15 minutes en route to a win to open the season.
Mariah Pierce led the way with four goals, while Emma Brandvig added three. Deirdre Martin, Emma Miller and Aisha Fritsche added one goal apiece for Tomah, which led 7-1 at the half.
Malory Russ scored the lone goal for the Spartans.
Gerald Brunner Invitational
ELROY, Wis. — Cashton's girls and Viroqua's boys placed second to lead area teams.
The Eagles scored 129½ points and finished runner-up to Royall (138), and the Blackhawks scored 113 points, which were second to Kickapoo/La Farge (125).
Senior Nick Schneider swept the shot put (45 feet, 7¼ inches) and discus (106-8) for Viroqua, while Cashton junior Logan Perry placed second (41-0½) and third (91-8), respectively. Cashton teammate Michael Sueppel, a sophomore, was second in the discus (94-3).
The Blackhawks also won the boys 800 relay when Jackson Rott, Kai Diamond, Breckin Peterson and Owen Zahm were timed at 1:46.02.
Cashton senior Annie Schreier won the 100 (13.68) and shot put (29-7) while helping her 400 relay team win in 52.72 seconds. Adelynn Hyatt, Jaiden Hansberry and Braylee Hyatt also ran on that team. Adelynn Hyatt added a win in the 100 hurdles (15.62) and second-place finish in the high jump (5-3).
Viroqua senior Katrina Koppa was also part of two wins with one leg for the victorious 800 relay (1:58.88) and a triple jump of 33-7¼. Jessica Anderson, Lexi Christianson and Aaliyah Fox also ran on that relay.