The Logan High School softball team capitalized on two singles in two different innings to hand Onalaska its first MVC loss of the season.
The Rangers earned a 2-1 victory over Onalaska at Jaycee fields to move to 7-9 and 6-5 in the MVC. Logan stopped the Hilltopper's MVC winning streak at 18 games.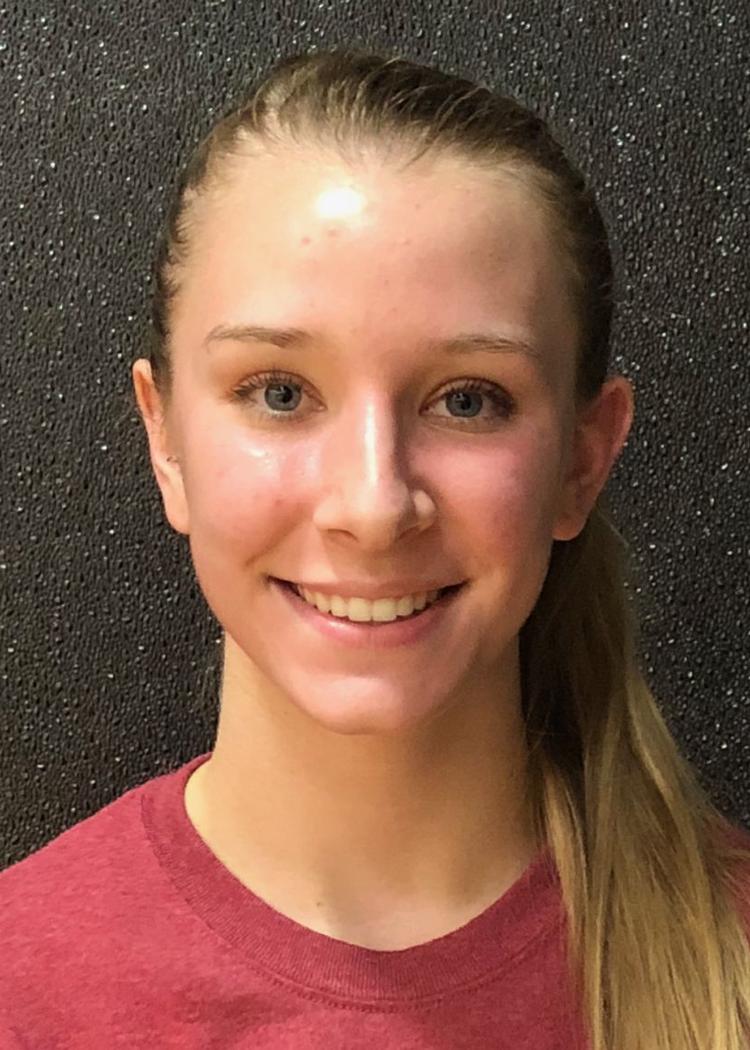 Chariell Butler put Logan on the board in the first inning with a RBI single, and Ally Erickson drove in the winning run with a single in the fourth. Butler had three of the team's six hits.
The Hilltoppers (17-2, 8-1) out-hit Logan with seven, two of which came from Cokie Binegar and Mariah Wick. Alyssa Achenreiner knocked in the team's lone run with a single in the first inning.
Marissa Kleman scattered the seven hits across seven innings with four strikeouts and no walks to earn the win. The loss was handed to Sarah Kraus as she struck out 10 and allowed six hits in seven innings.
Central 10, Aquinas 2
Zoe Heintz pitched a dominant game for Central (3-11, 2-7) to earn the team's second conference victory.
Heintz pitched a full seven innings with just three hits while striking out two and walking none. The Blugolds (10-7, 6-5) offense kept the momentum going with a four-run first inning and five-run fourth. Danielle Cagle and Avery Rox both knocked in two-run singles as Helena Wehrs went 2-for-3.
Tomah 10, Sparta 0 (5)
SPARTA — Ella Plueger shutout Sparta in five innings and recorded six striekouts for the win.
The Timberwolves were led by two hits apiece from Alyssa whaley (triple) and Josie Mathison (double).
Payton Jones put up a 2-for-3 performance for Sparta (0-13).
Coulee
West Salem 6, G-E-T 0
WEST SALEM — Sam Thompson pitched a three-hitter, and Jillian Wakefield was 3-for-4 and drove in three runs as the first-place Panthers (18-3, 11-0) moved within one victory of an unbeaten conference season.
West Salem had 14 hits, and Maddie Quick added two RBI.
Dairyland
Blair-Taylor 7. C-FC 1
BLAIR — The Wildcats (16-0, 12-0) racked up 12 hits to earn the win and remain undefeated.
Ciera Curran powered the offense with a double and two-run homer. Lauren Steien (3-for-4), Ari Charles (2-for-4) and Bailey Hammond (2-for-4) each had multiple hits.
Nonconference
Holmen 7, Onalaska Luther 5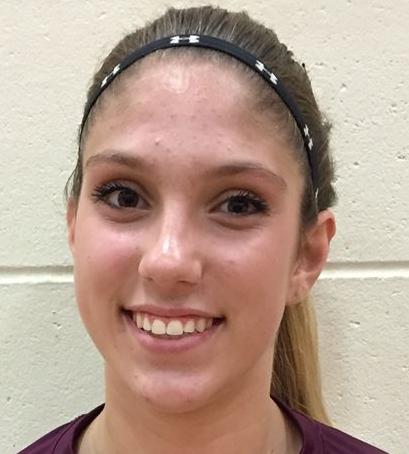 ONALASKA — The Vikings were able to hit two home runs and three doubles to defeat Onalaska Luther.
Kenzie Winker hit a solo shot, and Hannah Lazarescu drove in three runs with her homer. Sydney Jahr and Sierra Sake (double) each went 2-for-4.
Jenna Wahl (3-for-4) and Cynda Protsman (2-for-4) each had a double for Onalaska Luther, and Mariah Yonkovich doubled twice.
Westby 9, Bangor 1
WESTBY — Alayna Winterfield struck out 10 in a complete game for the Norsemen (5-9).
Chloe Stellner was 3-for-4, Lauren Jacobs was 2-3 with a double, and Claire Griffin was 2-for-4 with two doubles for Westby.
Alyssa Langrehr hit a double for the Cardinals.
De Soto 14, Viroqua 2 (5)
STODDARD — The Pirates scored 11 runs in the first inning and were led by right fielder Rachel Gianoli (2-for-4, double, three RBI), designated player/pitcher Jordan Young (2-for-4, double, three RBI) and left fielder April Haakenson (1-for-3, two RBI).
Val Osthoff pitched four innings for De Soto and struck out six.
BASEBALL
MVC
Aquinas 8, Tomah 3
The Blugolds capitalized in the second inning, scoring five runs to break a 0-0 tie followed by a one-run third and two-run fourth.
Gavin Wetzel led the winning effort by recording two of Aquinas' eight hits while adding on a stolen base, and Brandon Merfeld doubled.
Coulee
G-E-T 8, Onalaska Luther 4
You have free articles remaining.
Register for more free articles.
Stay logged in to skip the surveys.
ONALASKA — Brandon Boos had two doubles and three RBI to help lead G-E-T past Onalaska Luther.
Bryce Burns was able to blast a two-run homer, and Walker Stoner doubled. The Knights were led by two hits apiece from Brandon Stadtler and Hunter Kasten.
Westby 15, Black River Falls 5 (6)
WESTBY — Five Norsemen were able to collect multiple hits to shut down the game in the sixth inning.
Alex Gluch led Westby with two hits which included a two-run homer to right center in the fifth inning. Hunter Ward, Gunnar Hanson and Nolan Rux each hit a double.
Jordan Zillmer led the Tigers by going 2-for-4 with a home run, and Elias Whitegull (2-for-3) and Nate Becker (2-for-3) each had a pair of hits.
Arcadia 14, West Salem 2 (5)
ARCADIA — The Raiders had nine hits — five of them doubles — and scored 10 runs in the fourth and fifth innings to end the game. Trace Bjorge had two hits and four RBI for Arcadia, and teammate Carson Pehler added two hits and two RBI.
Three Rivers
Caledonia 15, Lewiston-Altura 2 (6)
LEWISTON, Minn. — The Warriors (13-1, 11-0) won their 13th straight game by scoring 12 runs in the fifth and sixth innings.
Senior Kyle Cavanaugh was 3-for-4 with a triple and four RBI for Caledonia, which led 3-1 after four innings. Payton Schott, Tate Meiners, Casey Storlie and Eric Augedahl all added two hits for the Warriors, who had 14
La Crescent 13, Rushford-Peterson 3 (5)
RUSHFORD, Minn. — Luke Schwartzhoff was 3-for-4 with a home run, double and four RBI for the Lancers (11-2, 10-1). Schwartzhoff hit a home run in the second inning to give La Crescent a 10-0 lead.
Jess Fechner was 3-for-3 with three RBI, Nick Peterson was 2-for-3, Brandon Von Arx 2-for-3 with two RBI and two runs scored. Fechner had a two-run single in the first and an RBI single in the second.
Nonconference
Viroqua 2, De Soto 1 (9)
STODDARD — The Blackhawks were able to score a run in the top of the ninth to break a 1-1 tie that started in the first inning.
Clayton Slack and Mason Skrede each recorded two hits in the win. Skrede went for extra bases with a double as did Tate Knutson. Skrede struck out 11 and scattered four hits across 8⅔ innings to earn the win.
Prairie du Chien 6, Logan 1
PRAIRIE DU CHIEN — The Blackhawks were able to score in four innings to collect six hits. Gavin Gillitzer led PdC with two hits and a double as Logan was limited to just four hits.
GIRLS SOCCER
MVC
Aquinas 2, Central 1
Sophomore Fiona O'Flaherty broke a 1-1 tie with a goal in the first half to give the Blugolds a victory at Fields for Kids. The Red Raiders opened the scoring when senior Charlotte Linebarger found the back of the net, but freshman Finley Harkness tied the game by converting on a penalty kick.
WEST SALEM — Sam Olson had two goals and one assist, and Kara Gavaghan had one goal and one assist for the Panthers (10-3, 7-1), who led 4-0 at the half. Marina Thompson and Sydney Hammes also scored for West Salem, while Alexis Jeffers scored twice for the Vikings.
Onalaska 8, Logan 0
ONALASKA — The Hilltoppers (9-2-2) had six different goal scorers in their shutout win against Logan.
Olivia Gamoke had two unassisted goals as Kaley Manglitz had two goals — assisted by Ellie Smith and Kiya Bronston — and two assists. Kayla Korish had 25 saves for Logan.
BOYS TENNIS
MVC
Logan 4, Onalaska 3
The Rangers won both the No. 1 and No. 2 singles and doubles matches to win the MVC matchup.
Ben Fowler won the No. 1 singles match 6-0, 6-0 over Zach Van Craenenbroeck, and Ian Hofland won the No. 2 singles match 6-3, 6-2 against Tyler Pochanayon. The No. 1 doubles match was won by Garrett Simmons and Avery Schams as they went 6-2, 6-2 against Eric Kriewald and Brandon Schmit.
Nonconference
Viroqua 6, West Salem 1
WEST SALEM — The Blackhawks won all but one match to defeat West Salem (0-3).
Viroqua won the No. 1 doubles match as Mitchell Hanson and Jared Anderson posted a 6-0, 6-0 victory over Matthew Baldwin and Dagan Hemker.
The Panthers' Jack Hehli (3-0) won the No. 1 singles match by shutting out Dustin Kenyon 6-0, 6-0.
Eau Claire Regis 6, Black River Falls 1
BLACK RIVER FALLS — Paul Barbe had the Tigers' lone win for the day in the No. 1 singles match. Barbe defeated Gavin Bowe 6-3, 6-4.