TOMAH — Tomah High School senior Madison Lindauer has built reputation as a strong scorer for the Timberwolves girls basketball team.
Friday against visiting Sparta, she had the best night of her career, scoring a school-record 39 points and leading her team to a 56-44 MVC win over the Spartans.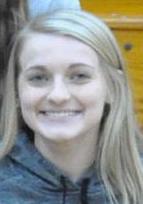 Lindauer made a school-record six 3-pointers, made nine two-point baskets, and went 3 of 6 from the free-throw line. She had 26 of her points in the second half after Tomah (11-6, 4-4) led by seven at the half. Her 39 points are tied for the second-most scored by a Coulee Region girls player this season — Caledonia's Katie Tornstorm had 41 against Rushford-Peterson in December.
Callie Ziebell led Sparta (4-10, 2-6) with 20 points.
The top-ranked Blugolds won their 46th straight game after building a 47-24 lead by halftime at the Mark Sutton Memorial Gymnasium
Aquinas (18-0, 9-0) was led by junior Lexi Donarski's 22 points. Junior Courtney Becker added 14 points and freshman Jacy Weisbrod 13 for the Blugolds.
The Red Raiders (8-9, 5-4) had a three-game winning streak snapped and were led by seniors Maddie Trussoni and Heather Optiz, who had eight points apiece.
The Hilltoppers (11-4, 7-2) pulled away with a 41-point second half at the Logan fieldhouse.
Juniors Lexi Miller and Kenzie Miller had 17 points apiece for second-place Onalaska, which also received 14 from sophomore Olivia Gamoke.
The Rangers (2-15, 0-9) were led by Claire Borsheim's 18 points. Jenna Davis added 13.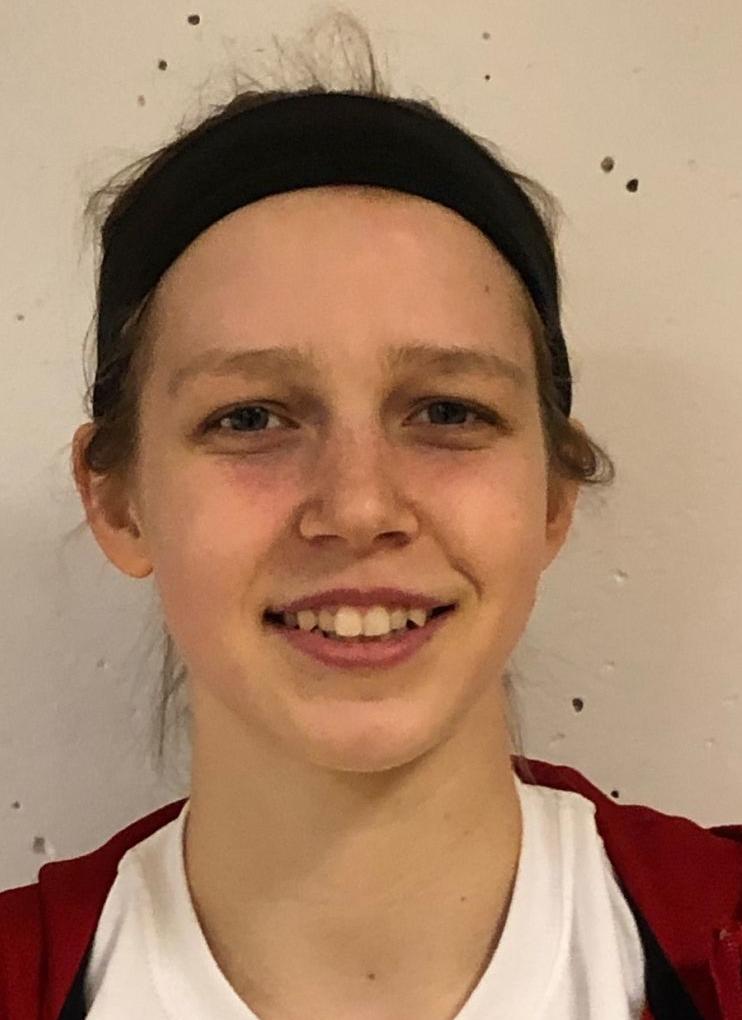 GALESVILLE — The fifth-ranked Red Hawks (16-1, 9-0) won their 16th straight game behind 24 points from Lexi Wagner and 15 from Olivia Zielke. Wagner made three 3-pointers, and first-place G-E-T outscored the Norseman (9-7, 5-3) by 22 points in the second half.
Cassy Schmitz added 12 points for the Red Hawks, while junior Mollie Stenslien had 16 points to lead Westby.
WEST SALEM — A run at the end of the first half helped the Panthers pull ahead and they never looked back. Maddie Quick and Sierra Szymanski each had 11 points to lead West Salem (10-8, 5-4). Quick made three 3-pointers.
Abby Ross and Makayla Nortman scored 10 apiece for Black River Falls (2-15, 1-8).
Melrose-Mindoro 88, Eau Claire Immanuel 15
EAU CLAIRE, Wis. — Melrose-Mindoro, ranked third in the lastest Division 4 poll by The Associated Press, built a 56-9 first-half lead and never looked back. Calette Lockington and Emily Herzberg led the Mustangs (16-1) with 18 points apiece. Mesa Byom added 17 for Melrose-Mindoro, while Erika Simmons finished with 11.
The Mustangs were 23 of 31 from the foul line, including a 6-for-7 effort from Herzberg and a 5-for-5 performance from Lockington.
BANGOR — Karsen Kershner had 12 points and Haley Jones added 10 to help Bangor (11-6, 8-1) stay in a tie atop the conference standings.
Jessica Brueggeman scored a game-high 13 points for Royall (11-5, 6-3).
WESTBY — The Norsemen (8-5, 4-3) received 17 points from senior Ryan Daines and 14 from junior Joe Armbruster to get by the Tigers.
Junior Elliot Bird scored 16 of his game-high points in the second half for Black River Falls (4-11, 2-6).
RUSHFORD, Minn. — The Lancers built all the cushion they needed in the first half and then kept pace with the Trojans' offense in the second.
Luke Schwartzhoff and Zach Todd scored 17 points apiece to lead La Crescent. Romy Whitford had 13, and Isaac Petersen tallied 11.
Melrose-Mindoro 74, Gilmanton 32
MELROSE — Connor Christopherson scored 20 of his game-high 22 points, including all four of his 3-pointers, in the first half as Melrose-Mindoro built a 48-23 lead. Teammate Jimmy Polenz scored 11 of his 17 points in the first half for the Mustangs, who were 13 of 21 from the free-throw line. Payton Corcoran added 10 points for Melrose-Mindoro, while Patrick Corcoran finished with nine.
Prairie du Chien 63, Platteville 47
PRAIRIE DU CHIEN — Hunter Davis scored 15 of his game-high 19 points in the second half, and was a big part of the key run that helped the Blackhawks (13-2, 5-1) pull away.
Mark Welter added 15 for Prairie du Chien, while Gavin Gillitzer had nine.
Platteville (10-4, 4-1) was handed its first conference loss.
CASHTON — The Eagles jumped out to a 25-point halftime lead and never allowed Ithaca in the game. Bowdy Dempsey scored a game-high 15 for Cashton, while Kristt Hilden had 12.
ONTARIO — Aaron Dwyer scored a game-high 23 points to lead the Falcons (4-8) over La Farge. Jack Mulvaney (16) and Mitchell Klinkner (13) also scored in double digits for Brookwood, which led 45-27 at the half.
Bryce Franks (14) and Reece Franke (11) led La Farge.
MAUSTON, Wis. — Andrew Wedwick led the Blackhawks (5-10) with 10 points, but the Golden Eagles had a 33-20 lead by halftime.
In a matchup that pitted coach Jeff Von Haden's Timberwolves against his son Tyler's Logan/Central team, the elder Von Haden got the upper hand in a dual at Central.
Tomah's Marques Fritsche (35-5) got the better of Jeremiah Nagel in their match at 160 pounds, winning 11-0. Nagel dropped to 24-7.
Dylan Ellefson (30-7) of Logan/Central tallied one of his team's two wins, pinning Caleb Pollack (21-12) at 113.
Tomah's Caden Griffin (106, 28-12) won by pin as well.
West Salem/Bangor 10, Black River Falls 2
WEST SALEM — Eight players scored for the Panthers, who won for the second straight day.
West Salem (9-11) scored three times in the first period and six times in the second. Grant LeDoux had two goals and three assists for the Panthers, while Alex Jackson had two points and two assists.
The Tigers (6-15) got goals from Malachi Berry and Jacob Meek.
SPARTA — Tomah/Sparta scored three times in the first period, withstood a comeback in the second period, then extended its lead in the third in a big win.
Cahil Arity, Matthew Holtz, and Boone Mathison each scored twice for Tomah/Sparta (15-3-2). Goalie Paul Vender had 34 saves.
Ryan Wink scored twice for the Avalanche (12-9).
BLACK RIVER FALLS — Two third-period goals allowed the Tigers to come away with the victory.
Shay Lyden netted the winner with 1:09 left off an assist from Skylar Pierce. Ellie Steinhoff tallied the tying goal at the 6:14 mark of the third period. Pierce scored a tying goal early in the second period as well.
Black River Falls (6-10-3) goalie Josie Mathison stopped 15 shots.