SPARTA — Onalaska High School juniors Carson Arenz and Tyrell Stuttley each scored 13 points Tuesday in the Hilltoppers' 66-41 win over Sparta.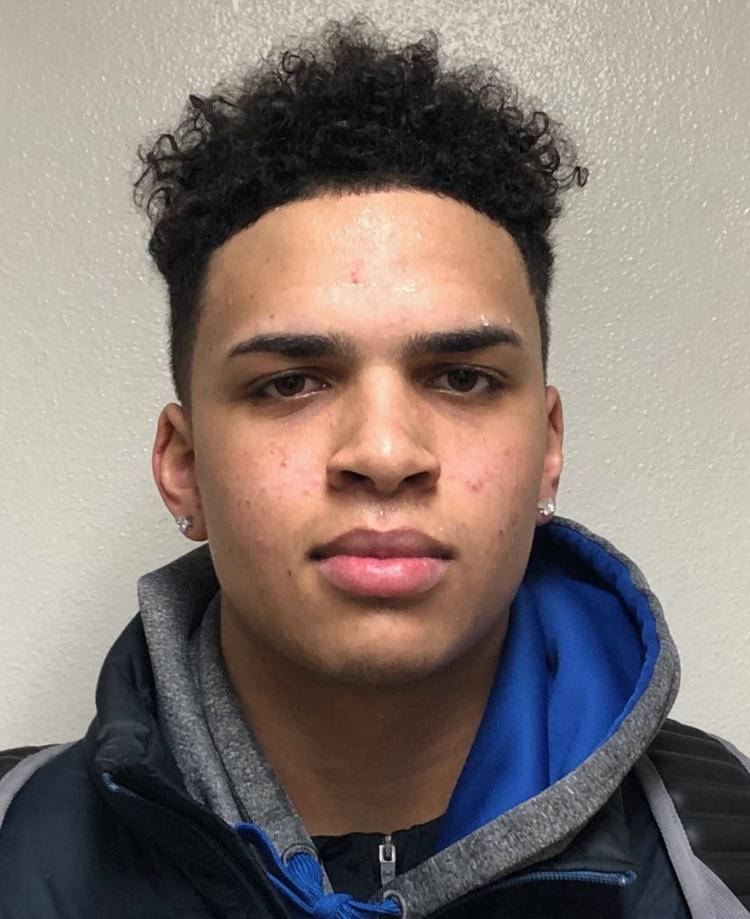 Stuttley scored all his points in the first half for Onalaska (15-3, 8-1), and Arenz hit a 3-pointer in each half. Hank Olson hit three 3s for nine points.
Bryce Edwards was the lone Sparta (9-9, 2-7) scorer to scores in double figures with 10 points. Juan Aguilar and Raymond Brown each scored eight points.
Holmen 78, Tomah 73
HOLMEN — Jimmy Gillespie had his shot going and scored 25 points to power the Vikings. Sawyer Phillips added 14 to the effort.
Holmen led nearly the entire game, but Tomah (5-10, 1-6) cut the lead to 3 in the closing minutes, requiring the Vikings (7-8, 4-4) to make their free throws to ice it.
Kade Gnewikow and Cason Lindauer scored 14 points a piece to lead the Timberwolves' balanced scoring attack.
Coulee
Westby 59, G-E-T 58 (OT)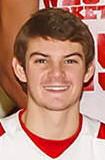 GALESVILLE — Senior Alex Gluch scored a game-high 24 points to lead the Norsemen's upset win over the conference-leading Red Hawks. Senior Ryan Daines added 15 points for Westby (9-5, 5-3)
Josh Jumbeck scored 17 points for G-E-T (9-8, 7-3).
West Salem 73, Black River Falls 52
BLACK RIVER FALLS — West Salem had three players in double figures to extend a 5-point halftime lead to a big point win.
Trenton Foreman led the Panthers (9-9, 7-2) with 24 points, 10 of which came from the free-throw line. Malachi Athnos had 14 points, and Mitchell Dunnum followed with 12.
Black River Falls (4-12, 2-7) also had three double-figure point scorers in Nate Becker (15), Elliott Bird (12) and Mike Roou (10).
Scenic Bluffs
Bangor 77, Wonewoc-Center 68
BANGOR — Grant Manke followed up a 25-point performance Monday with 24 points on Tuesday to help keep Bangor (14-1, 9-0) atop the conference standings.
Hank Reader added 21 points for the third-ranked Cardinals, and Trevor Jones had 15.
Cashton 58, Brookwood 57
ONTARIO — Trevin Freit hit a 3-pointer with 2 seconds remaining to give the Eagles (8-6, 5-3) a win.
The winning shot was part of a big night for Freit, who scored 32 points and made four 3s.
Kaden Brandau led Brookwood (4-10, 1-7) with 18 points, including three 3s.
GIRLS BASKETBALL
MVC
Central 61, Logan 26
Central (10-9, 6-4) had three players in double figures, and allowed Logan (2-16, 0-10) just 10 points in the first half.
Heather Opitz led Central with a game-high 14 points and was followed by Ava Parcher with 13 and Whitney Mislivecek with 12.
Logan was led by nine points apiece from Jenna Davis and Jojo Davis.
Onalaska 76, Sparta 45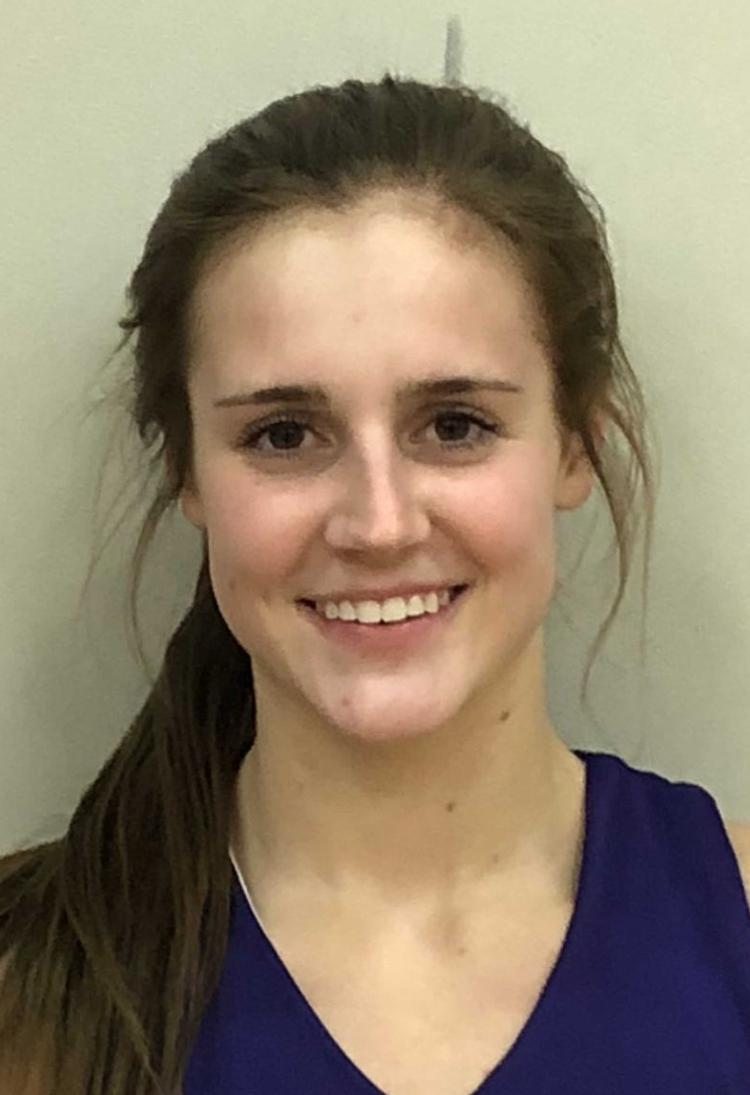 ONALASKA — Hilltoppers (13-4, 8-2) sophomore Olivia Gamoke scored a team-high 19 points in the win.
Kenzie Miller scored 13, and Lauren Arenz 12.
Callie Ziebell, a 6-foot-2 forward, led the Spartans (5-13, 3-8) with 28 points.
Tomah 54, Holmen 43
HOLMEN — Madison Lindauer and Alyssa Whaley combined to score 41 points for the Timberwolves (12-6, 5-4).
Lindauer led the way with 22, including a 10 of 13 performance from the free-throw line. Whaley had 11 of her 19 points in the first half.
Haley Valiska scored 13 of her team-high 16 points in the second half for Holmen (6-13, 3-7).
Coulee
G-E-T 67, Viroqua 15
VIROQUA — G-E-T, which is ranked fifth in Division 3, built a 53-10 halftime lead en route to defeating Viroqua (1-16, 0-9). Senior Lexi Wagner led the Red Hawks (17-1, 10-0) with 20 points.
Ridge and Valley
La Farge 54, De Soto 35
LA FARGE, Wis. — Jenna Gianoli sunk five 3-pointers for De Soto, which couldn't find its rhythm against La Farge.
Gianoli led the Pirates (1-13, 1-8) with 19 points, and had three 3s in the second half.
La Farge received a 24-point effort from Abby Jacobs.
Nonconference
Onalaska Luther 48, Cashton 41
ONALASKA — Onalaska Luther senior Kaitlyn Kennedy scored her 1000th career point as Knights (6-12) came back from a 9-point halftime deficit to defeat Cashton (11-6).
Kennedy entered the game 20 points away from the milestone, and scored 29 to surpass it. The senior had three 3s and went 6-for-8 from the free throw line.
Cashton had three double-figure scorers in Adelynn Hyatt (13), Hailey Huntzicker (12) and Olivia Hemmersbach (10).
Caledonia 89, Spring Grove 51
SPRING GROVE, Minn. — Caledonia (16-4, 12-1) made 14 3-pointers as it defeated Spring Grove on the road.
Katie Tornstrom tallied five of the 3s, and led the team with 29 points. Kaitlyn Conniff had 22 points, including three 3s, and Heidi Baldwin (13) also finished in double figures.
Westby 64, Richland Center 54
WESTBY — Grace Hebel had 22 points in the Norsemen's (9-5, 5-3) win, while McKenna Manske had 16.
WRESTLING
Nonconference
G-E-T/Melrose-Mindoro 44, Tomah 30
GALESVILLE — G-E-T/Mel.-Min had three pins, a technical fall, a decision and a trio of forfeits to defeat Tomah.
Julian Purney had the tech. fall after defeating Harrison Sherman 16-0 in a 126-pound match. Trevor Daffinson (220) also finished things in the third period, pinning Tomah's Colby Von Haden.
Tomah had four pins, coming from Owen Walters (138), Marques Fritsche (160), Jairon Pierce (170) and Hayden Larson (285).