RUSHFORD, Minn. — Junior Noah King had a tip-in at the buzzer to give the Caledonia High School boys basketball team a 75-73 Three Rivers Conference victory over Rushford-Peterson on Friday.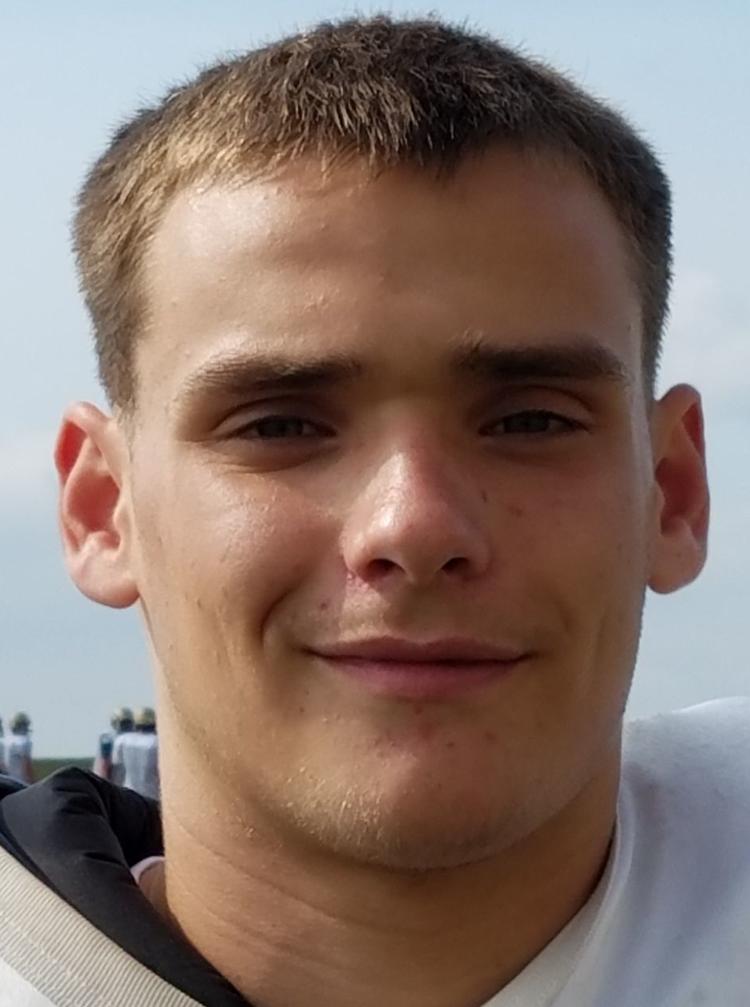 Sophomore Sam Privet scored 25 points to lead Caledonia to a second win over the Trojans. Freshman Eli King added 15, and Noah King finished with nine after getting the winning basket.
Privet scored 15 points in the second half, and Austin Klug made four 3-points and scored 14 points for Caledonia (17-5, 12-0).
Landon Skalet made nine 3-pointers and scored 35 for Rushford-Peterson, which also received 15 points from Luke O'Hare.
TOMAH — The second-ranked Red Raiders (17-2, 11-0) won the MVC outright and led 58-11 by halftime.
Junior Jordan Davis had a game-high 15 points and made 5 of 6 attempts from the 3-point line. Central made 10 3s and held a 49-25 rebounding advantage while 15 players scored at least one point.
Johnny Davis had 13 points, four rebounds and four assists for the Red Raiders, and Dustin Derousseau had 10 points for the Timberwolves (6-13, 2-9).
HOLMEN — Jimmy Gillespie drained four 3-pointers and finished with a game-high 18 points to power Holmen (9-9, 5-4), which led 28-19 at the half. Sawyer Phillips added nine points and 10 rebounds for the Vikings.
Jaden Raymer led Sparta (2-9, 10-11) with eight points.
A strong second half helped the Blugolds hold onto a lead at the Reinhart Athletic Complex. Aquinas (8-11, 5-4) senior Brandon Merfeld scored a game-high 23 points, including a 9 of 10 performance at the free-throw line. Gavin Wetzel had 11 points and Bryce Lee added 10.
Calvin Mavin scored 17 of his 21 points in the second half for Logan (7-13, 2-8), which got 17 points from Maguire Werner.
VIROQUA — Andrew Wedwick led Viroqua (6-14, 4-6) with 12 points, but the Blackhawks' defense was equally tough as it held Arcadia (4-14, 1-9) to 12 first-half points.
BLAIR — Sophomores Kyle Steien and Alex Reismann powered the Wildcats (18-1, 10-1) to a victory. Steien scored 23 points and Reismann 18 for Blair-Taylor, which is ranked seventh in Division 5.
Wonewoc-Center 53, Cashton 46
WONEWOC, Wis. — The Eagles (11-8, 7-5) never recovered from a slow start, but got 16 points from Trevin Freit and 11 from Kole Ripley.
Prairie du Chien 66, Richland Center 44
PRAIRIE DU CHIEN — Hunter Davis and Mason Kramer both had 18 points to lead the Blackhawks (17-2, 7-1), who are ranked ninth in Division 3.
Mark Welter also scored 13 points.
BLACK RIVER FALLS — Junior Grant Manke scored 21 points, and sophomore Hank Reader hit four 3-pointers to power an 18-point night to spur the Cardinals to a win.
Jay Freit added 12 points and Zane Langrehr 10 for second-ranked Bangor (17-1).
Nate Becker scored a game-high 24 points for Black River Falls (4-16), which made 11 3-pointers to push Bangor to the limit. Elliot Bird added 15 points.
GALESVILLE — A second-half surge by the Raiders handed G-E-T its first conference loss of the season.
Mercedes Romo scored 16 points, including three 3-pointers, to lead Arcadia (17-4, 9-3). Ellie Hoesley had 11, and also made three 3s.
G-E-T (20-2, 11-1), which is ranked fifth in Division 3 and survived a difficult game Thursday against West Salem, had its 20-game win streak snapped. Division I Youngstown State recruit Lexi Wagner scored 12 points, as did Molly Schmitz.
WESTBY — Sophomore Grace Hebel scored 27 points on 12-for-15 shooting for the Norsemen (15-7, 8-3). She also made 5 of 6 free throws.
Onalaska Luther's leading scorer was Kaitlyn Kennedy with 20.
VIROQUA — Makayla Norton scored 15 points to lead the Tigers (3-18, 2-10). Miyako Deloney added 12.
Viroqua (1-20, 0-12) was led by Vanessa Lohr's game-high 16 points.
CASHTON — Bangor (15-7, 12-2) allowed just 11 points in the second half to pull away and win an outright conference championship by avenging a loss to the Eagles earlier this season.
Taylor Jacobsen scored 10 points to led the Cardinals, while Karsen Kershner added seven.
Adelynn Hyatt scored a game-high 14 for Cashton (15-7, 10-4).
ONTARIO — Kate Hyatt scored 10 points for the Falcons (5-16, 2-12), who were held to 14 first-half points. Molly Crandall scored 15 for the Tigers.
SOLDIERS GROVE, Wis. — Brooke Lockington led the Pirates (3-19, 3-10) with 21 points and Jenna Gianoli had 14.
North Crawford held a 26-25 halftime lead.
CALEDONIA — Senior Kaitlin Conniff had 15 points and seniors Katie Tornstrom and Ashley Schroeder 11 apiece for the Warriors (19-4, 14-1), who won their 15th game in a row and had a 46-24 lead by halftime.
WEST UNION, Iowa — North Butler held LNAK (14-6), which was last year's regional champion, to five second-quarter points. Makayla Walleser finished with 18 points for the Kee Hawks.
ARCADIA — West Salem co-op freshman Ella Krause earned the conference gymnast of the year award and won the the all-around with a 35.375 at the conference championship.

West Salem also won the team competition (135.6) ahead of runner-up the Viroqua co-op (124.225).
Krause won the vault (8.95), bars (8.325) and beam (9.15).
There was a tie in the floor exercise between Viroqua's Lydia Korn and West Salem's Natalie Jeranek, who both scored 9.125.
Korn was second (34.6) and Jeranek third (33.85) in the all-around.