ONALASKA — For the first time this season, the Onalaska co-op boys hockey team didn't score in the first period.
But a minute into the second period, things changed.
The first-year co-op scored four times in the second period on the way to a 7-0 win over the Aquinas co-op at the OmniCenter on Tuesday.
Onalaska (8-0) recorded its fourth shutout and got going when Tommy Duren netted an unassisted goal early in the second.
Duren netted Onalaska's next goal eight minutes later with an assist from Max Popp. Popp also had two goals, one unassisted in the second period and one in the third that had assists from Carter Stobb and Jake Ziegelbein. Duren is second on the team in goals with eight. CJ Lass and Will Bryant lead the team with 11.
Onalaska goalie Jack Weber had a slow night in the net with 10 saves as Avalanche (4-2) goalie Jack Coleman had 52.
La Crescent 6, Viroqua 1
VIROQUA — Sam Shimshak recorded a hat trick -- two goals in the first period and one in the third -- for La Crescent (2-6).
Lucas Wieser and Alex Boudreau helped the Lancers with two goals apiece and Gavin Christenson stopped 21 shots.
JJ Hertel recorded 29 saves for Viroqua.
GIRLS HOCKEY
Black River Falls co-op 2, Marshfield co-op 2
BLACK RIVER FALLS — Alexis Hagen and Grace Engebretson scored in the third period to help the Tigers get a tie at the Lund Ice Center. Ellie Steinhoff assisted on both goals.
BOYS BASKETBALL
Three Rivers
La Crescent 67, Lewiston-Altura 53
LEWISTON, Minn. — The Lancers (3-0) built a 20-point lead and then held on in the second half. Four La Crescent players scored in double figures, led by Thomas Kiesau's 15. Isaac Peterson added 14, while Luke Schwartzhoff had 13 and Zach Todd 12.
Caledonia 94, Fillmore Central 40
HARMONY, Minn. — The Warriors had 14 different point scorers in a game where they had 60 points by halftime.
Eric Augedahl had 15 points for Caledonia as Eli King (12) and Austin Klug (10) also finished in double figures.
Central 72, Menomonie 43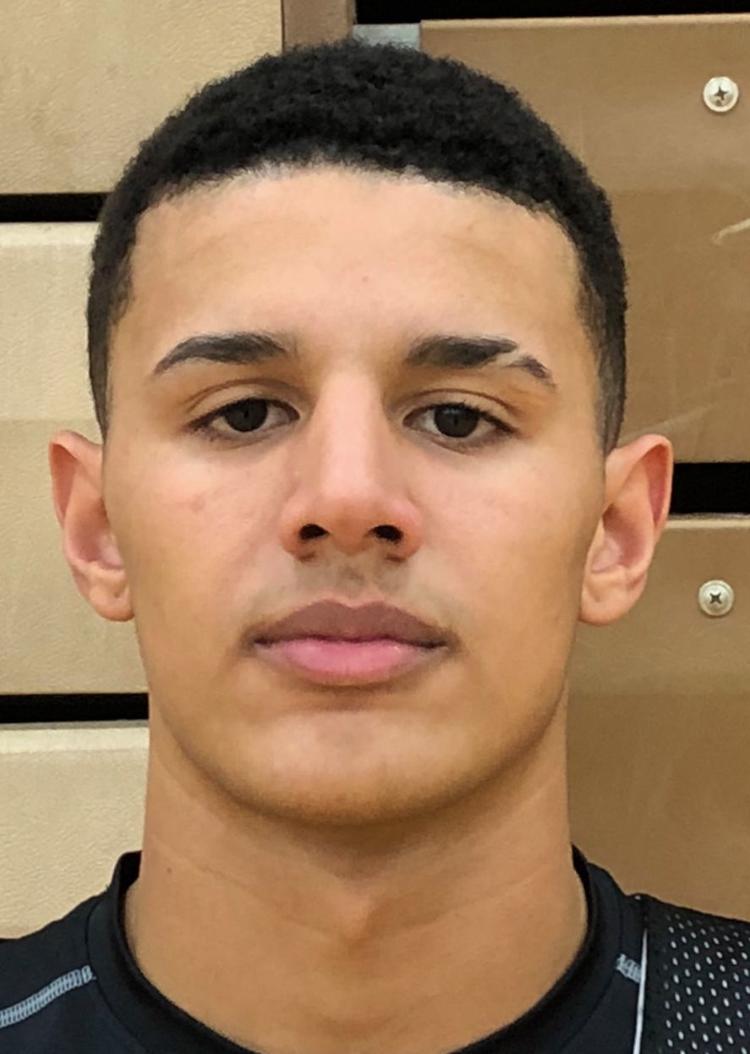 MENOMONIE, Wis. — The Red Raiders (3-0) jumped out to a quick lead and never let up on the road.
Central made five 3s in the first half, and led 42-17 at halftime. A 20-7 run to start the second half left no doubt. Junior Johnny Davis scored 25 points, including two 3s, and tallied six rebounds and four assists. Jordan Davis added 19 points, including three 3s. Junior Terrance Thompson made his season debut after missing the first two games with a hand injury. He had seven points, five rebounds.
No Mustangs scored in double figures, and they committed 21 turnovers that turned into 31 Central points.
River Falls 61, Logan 50
RIVER FALLS, Wis. — The Rangers (1-3) trailed River Falls (3-1) by just five points heading into halftime, but couldn't match the Wildcats' 35-point second half.
Calvin Mavin led Logan with 23 points, which included three 3-pointers and a 16-point second half. Floyd Thomas tallied 11 points as Jacksun Hamilton and Maguire Werner had six points apiece.
Westby 62, Aquinas 42
WESTBY — Ryan Daines scored 26 points to lead the Norsemen (4-1) to their second straight victory. Westby extended a six-point halftime lead to the final margin over the second half.
Sam Strangstalien added 13 points and Griffin Grass 12 for the Norsemen.
Mauston 72, Sparta 51
MAUSTON, Wis. — Nick Church had 14 points for Sparta (4-2), but it couldn't come back from a 20-point halftime deficit.
Church recorded an even game with seven points in each half and went 3-for-4 from the free throw line. Juan Aguilar followed with nine points as Jess Sullivan had six.
Viroqua 51, Brookwood 30
VIROQUA — Andrew Wedwick's 17 points helped the Blackhawks (1-4) notch their first victory of the season. Viroqua got on Brookwood early, and led 28-8 at halftime.
Alec Martin's eight points led Brookwood (2-2).
Blair-Taylor 74, Bangor 66
BLAIR — The Wildcats (4-0) made seven of their 10 3-pointers in the second half and erased a deficit that was as large as 17 points in the first half.
Josh Olson and Matt Waldera scored 16 points apiece for Blair-Taylor, which also received 14 points from Kyle Steien and 13 from Logan Smith.
Bangor (3-1) was led by junior Grant Manke's 24 points. He made 8 of 9 attempts from the free-throw line, but his team lost for the first time since Jan. 29.
Gilmanton 67, Coulee Christian 23
GILMANTON, Wis. — The Panthers led by 36 at halftime in the rout.
Carter Rud scored a game-high 18 points for Gilmanton (4-1), while Matt Root's nine led Coulee Christian.
GIRLS BASKETBALL
MVC
Aquinas 90, Sparta 28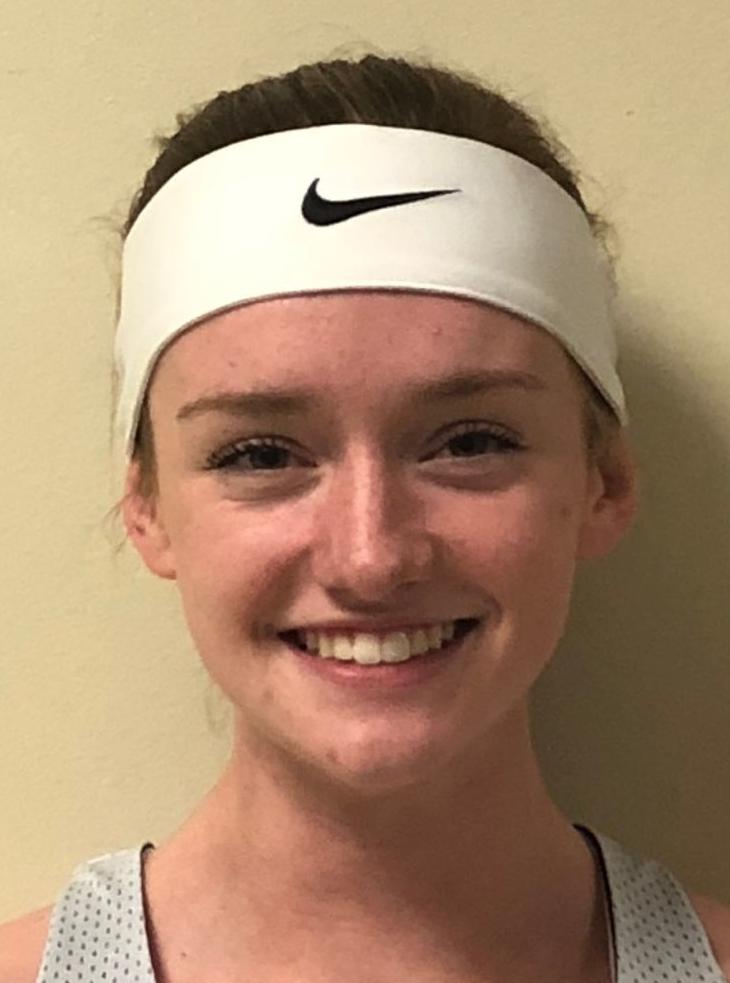 The Blugolds (6-0, 2-0) had five players score in double figures en route to a big win at the Reinhart Athletic Complex.
Junior Lexi Donarski led the bunch with 21 points, while Taylor Theusch had 20. Freshman Jacy Weisbrod added 16, and Courtney Becker had 13 as the Blugolds picked up their 50th straight regular-season win and 34th consecutive victory overall.
Laney Schnell led Sparta with 10.
Onalaska 60, Holmen 45
HOLMEN — The Hilltoppers pulled away for the victory after the teams were tied with 8 minutes to go.
Onalaska (4-1, 1-0) was led by Kenzi Miller's 16 points and received another 11 from Olivia Gamoke and 10 from Lexi Miller. Kenzie Miller made four 3-pointers — two in each half.
The Vikings (3-4, 1-1) were led by Braidyn Ruetten's 10 points.
Tomah 63, Logan 40
TOMAH — The Timberwolves got going in the second half and took control to stay unbeaten in conference.
Madison Lindauer scored a game-high 28 points for Tomah (7-1, 2-0), while Emma Liek hit three 3-pointers in the second half en route to 11 points.
Jenna Davis led the Rangers (0-2) with 21 points, while Claire Borsheim added 13.
Coulee
G-E-T 78, Viroqua 15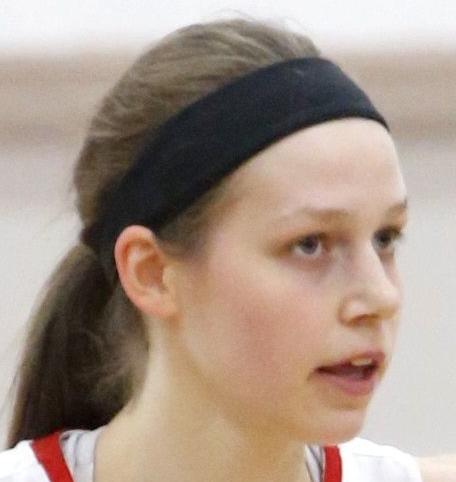 GALESVILLE, Wis. — Senior Lexi Wagner became the leading scorer in G-E-T girls program history in a big win over the Blackhawks.
With 20 points against Viroqua, she now has 1,480, passing Annalese Lamke's 1,467 scored between 2012-15. Wagner, a Division I Youngstown State recruit, made a pair of 3-pointers, and the Red Hawks allowed just three points in the second half.
Onalaska Luther 53, West Salem 37
ONALASKA — A big first half lifted the Knights, who were led by Kaitlyn Kennedy's 14 points. She made two 3-pointers and had nine rebounds for Onalaska Luther. Annabelle Koenig added 12 and seven.
West Salem's Brooke Bentzen scored a game-high 17.
Cashton 58, Brookwood 41
CASHTON — Cashton got big scoring nights from Adelynn Hyatt (18 points) and Olivia Hemmersbach (17) to notch the win. Cashton is now 5-1 overall and 2-1 in conference.
Brookwood (2-5, 0-3) got 10 points from Shelly Powell.
Bangor 58, Wonewoc-Center 34
BANGOR — Three Cardinals (3-4, 2-1) scored in double figures as they jumped out to a 41-14 lead at halftime.
Andrea Olson had 12, Taylor Jacobson 11 and Karsen Kershner 10.
Wonewoc-Center fell to 3-4, 0-3.
Dairyland
Melrose-Mindoro 86, Alma Center Lincoln 33
MELROSE — UW-Stout recruit Katie Christopherson scored 14 of her game-high 19 points in the first half to lead four Mustangs in double figures.
Junior Mesa Byom had 17, while junior Calette Lockington and senior Erika Simmons each added 13. Melrose-Mindoro, which has won 56 straight regular-season games, led 52-11 at halftime.
Three Rivers
Caledonia 70, Fillmore Central 56
CALEDONIA — Katie Tornstrom scored 34 points, getting 17 in each half, to lead the Warriors.
Katie Conniff added nine points for Caledonia. Tornstrom, a Minnesota-Moorhead recruit, made six 3-pointers for Caledonia (3-2), which won its second straight game.
Lewiston-Altura 60, La Crescent 53
LA CRESCENT — Miya Ruben scored 28 points, including her 1,000th career point, for the Cardinals in a tight win.
Jada Reider scored 26 points to lead the Lancers.
Nonconference
Eau Claire North 62, Central 53 (OT)
EAU CLAIRE, Wis. — A missed free throw by Eau Claire North allowed the Red Raiders (2-4) to get a second chance in overtime.
While the extra time ended in defeat, Ava Parcher scored 11 points to lead Central. Rachel Peterson and Heather Opitz both chipped in with nine points apiece.
Black River Falls 47, Mauston 35
BLACK RIVER FALLS — The Tigers (1-6) got their first win of the year on the back of a good night from Makayla Nortman. She had 13 points, including a pair of 3-pointers, and Mady McCormick added eight points and nine rebounds.
WRESTLING
Nonconference
Fennimore 49, Sparta 27
SPARTA — The Spartans fell to the state's third-ranked Division 3 team but received victories from Alex LeMoine (106 pounds), Jon Bailey (126), Thomas Treu (145), Tye Klass (152) and Corbin Hauser (160).
Bailey, ranked fourth in Division 1, beat Mason Lull, ranked second in Division 3, 7-2.
Westby 40, Ithaca/Weston 30
RICHLAND CENTER, Wis. — Dallas Geier got the night started for Westby with a 48-second pin over Trevor Templen at 132.
The Norsemen then received three consecutive wins from Dakota Bakkestuen (138), Austin Mowery (145) and Ryan Knight (152). Knight, a Division 2 state qualifier, defeated Monte Jennings 10-3.