ONALASKA — Onalaska Luther senior David Vannucchi comfortably won the mile (4:30.03), the 3,200 (9:55.79) and won the 800 (2:02.61) at the WIAA Division 3 track and field regional meet held at Luther.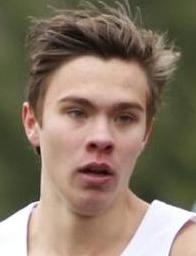 The Aquinas boys nearly swept the 100, with Lukas Beck (11.05), Evan Weber (11.32) and Bryant Meyer (11.43) taking the top three spots, while Melrose-Mindoro's Patrick Corcoran (11.55) was fourth. Beck also won the 200 (22.12)
Cashton's Kristt Hilden won the 110 hurdles (16.59) and the 300 hurdles (41.88), while Bangor's Jaymeson Freit was second in both races (16.6 and 42.12).
Aquinas' Bryce Lee won the discus (128-3) by nearly 8 feet, while Bangor's Grant Manke took second (120-7). Lee also won the shot put (48-3¾).
The Blugolds relay teams cleaned up, winning the 400 (44.37), 800 (1:30.79), and 3,200 (8:49.69) relays.
Aquinas' Lexi Donarski won the 100 (12.72 seconds), 200 (25.90) and was second in the long jump (17 feet, 2¾ inches)
Cashton's Adelynn Hyatt (15.70) won the 100 hurdles and the high jump (5-3).
Cashton's 400 relay (56.01) won, as did Aquinas' 800 relay (1:47.3). The Mustangs (1:50.29), Cardinals (1:54.92) and Knights (1:55.5) all moved on in the 800 relay as well. Luther (10:15.37) won the 3,200 relay, with Brookwood (10:19.07), Melrose-Mindoro (10:44.97) and Cashton (10:58.75) all advancing.
Division 1 at Baraboo
BARABOO, Wis. — Logan's Aurora Waite broke a 40-year-old school record in a winning effort in the discus.
Her throw of 128-3 topped Sandy Pehler's 1979 record of 127-2½. Waite also won the shot (37-10), aas teammate Victoria Witcraft was second (36-11½).
Logan's Avery Trohkimoinen won the 200 (27.13) and was part of winning 800 (1:48.41) and 1600 (4:08.73) relay teams. Kalli Knoble won the high jump (5-0), and was third (16-2) in the long jump for Logan.
Onalaska's Malecek triplets tallied wins in the distance races, with Lydia (2:25.36) winning the 800, Amalia (5:13.81) winning the mile, and Kora taking the 3,200 (10:47.14). They also teamed with Aubrey Clements to win the 3,200 relay (10:01.23).
Tomah's Madison Mazur won the 100 (16.79) and 300 (50.75) hurdles
Central's Jamar Davis won the 100 (10.82), and helped the Red Raiders win both the 400 and 800 relays.
Holmen's Benjamin Labuzzetta won the 200 (22.18), while Jaden Nesseth (51-0) won the shot and Dexter Larson (14-0) won the pole vault.
Alden Sprackling (50.88) won the 400 for Sparta.
Division 2 at G-E-T
GALESVILLE — G-E-T's Dana Feyen won both the girls mile (5:23) and two-mile races (11:37.38), while Davis Wenthe won the high jump (6-0), 110 (14.80) and 300 hurdles (38.44), and was on the winning 1,600 relay team (3:27.02).
Charlie Halvorsen of Arcadia won the high jump by clearing 5-0 in less attempts. G-E-T's Rachel Amoth and West Salem's Natalie Jeranek each cleared 5-0 to take second and third. Sky Reit advanced as well (4-8, fourth).
Jeranek advanced in the long jump as well (15-6¾, second) as well as the shot put (34-¾, third). Arcadia's Jessica Kupka (15-6, third) and Abby Ross of Black River Falls (15-¾, fourth) advanced in the long jump.
Black River Falls sophomore Asia Rave won the shot put (37-2½), and Mikayla Wright of G-E-T advanced (32-11½, fourth).
Arcadia's 3200 relay team won in dominating fashion (10:27.92). The next closest was G-E-T (10:49.33) and West Salem (11:00.69).
Arcadia's Brooklyn Golden (2:27.95) and Avrie Marsolek (2:34.05) finished 1-2 in the 800.
West Salem sophomore Nathan Gribble won the discus throw (133-2) while teammate John Glassmaker advanced with a third-place throw of 125-8½ .
Joe Wopat won the triple jump (41-5) for West Salem. Black River Falls' Nick Unless (38-7½, third) and Arcadia's Ben Suchla (38-7, fourth) also advanced. Wopat also won the 400 by more than four seconds (51.44) and took second in the 200 (23.66).
Division 2 at Richland Center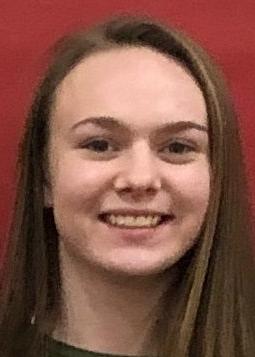 RICHLAND CENTER, Wis. — Westby's 400 (44.74), 800 (1:32.14), and 1,600 (3:27.99) relays won, and the 3,200 relay (9:00.15) took second.
Westby's Erik Jorgenson (50.20) won the 400, and Austin Mowery (12-9) won the pole vault for the Norsemen. Viroqua's Trevor Howe was second (12-6).
Westby's Grace Hebel won the 100 (12.71), the long jump (16-11½), and triple jump (37-3¼).
Viroqua's Jillian Weston won the 800 (2:23.88) and 1,600 (5:25.81), while Xana Leum (15.47, second) and Katrina Koppa (16.06, third) advanced in the 100 hurdles. Koppa was second (35-3¼) in the triple jump, and Leum (35-3) was third. Leum was also third in the long jump (16-3½).
Division 2 at Prairie du Chien
PRAIRIE DU CHIEN — Faith Dillman took second in the 100 hurdles (16.54) and third (49.71) in the 300 hurdles for the Blackhawks girls. Kori Jaynes advanced in the 100 (13.51, fourth), and 200 (27.66, fourth). Karly Jaynes took second in the 800 (2:25.56), and Hope Martin was second in the long jump (15-5½).
For the boys, Ben Teynor won the 300 hurdles (41.06) and took second in the 110 hurdles (15.56)
Division 3 at Lancaster
LANCASTER — De Soto freshman Lilly Milliren won the 100-meter hurdles (17.09) and Natalie Randa won the high jump (5-1) for the Pirates. Lila Tully finished third in the pole vault (9-0), and the 800 relay team took third (1:56.50).
Sophomore Cezar Garcia won the high jump (5-10) for De Soto.
SOFTBALL
WIAA Division 2 regional semifinals
Logan 5, Baldwin-Woodville 3
BALDWIN, Wis. — Clara Havlick tied the game at 3 with a two-out, seventh-inning single, and then Emily Sagen put the Rangers ahead for good with a two-run double two batters later.
Ally Erickson led off the rally with a double and scored the tying run as part of a 3-for-3 day that included a first-inning homer and two RBI.
Marissa Kleman got the win for Logan (12-10).
West Salem 6, Somerset 0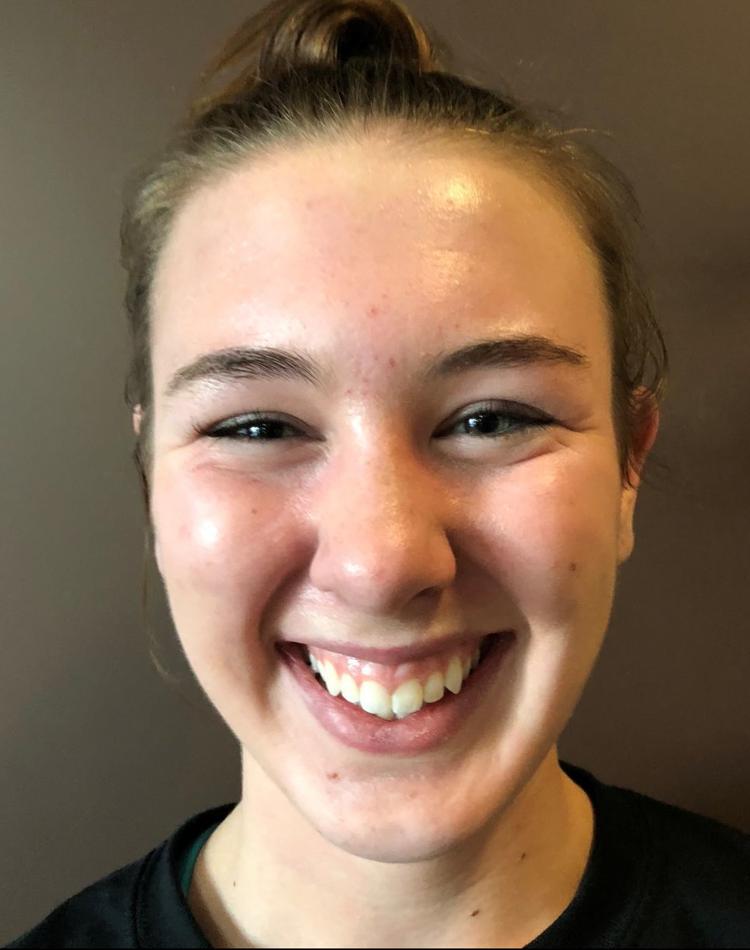 WEST SALEM— Sam Thompson did a little bit of everything on Monday. She hit a solo homer in the first inning before allowing just two hits while striking out 11 to earn the win.
Taylor Feyen was 3-for-4 with a double, while Marissa Harris finished 2-for-3 and Abbie Cavadini hit solo homer in the third to lead the West Salem attack.
The Panthers will host Logan in the regional final.
WIAA Division 4 regional semifinals
Bangor 9, Whitehall 1
BANGOR — Aliyah Langrehr's big day at the plate and in the circle lifted the Cardinals.
Langrehr went 2-for-3 with a triple and an RBI, and tossed a two-hitter with 12 strikeouts.
Hannah Crenshaw had two hits and drove in a run, while MJ Janisch went 2-for-3 with a double and an RBI.
WIAA Division 5 regional semifinals
Blair-Taylor 13, Hillsboro 3 (6)
BLAIR — The Wildcats (24-0) scored 12 runs in the first three innings, and finished the game early with a run in the sixth.
Ciera Curran doubled, had three hits and three RBI to power the offense, which also got a double, three hits and two RBI from Danyelle Waldera. Lauren Steien and Lauren Kidd had two hits and an RBI apiece.
Steien struck out five and scattered nine hits in a complete game.
BOYS TENNIS
WIAA subsectionals
Division 1 at Tomah
TOMAH — Onalaska advanced three individuals and two doubles teams to Wednesday's Wisconsin Rapids sectional.
Zack Van Craenenbroeck (No. 1 singles), Jay Yoo (No. 3 singles) and Cal Schmit (No. 4) all moved on, as did the teams of Eric Kriewald and Brandon Schmidt (No. 1 doubles), and Josh Beach and Lucas Oelfke (No. 3 doubles).
Central's Michael Emerich (No. 1 singles), Ryan Emerich (No. 2 singles), and No. 1 doubles team of Russell Heise and Peter Fleming advanced. Holmen's Sam Gelder (No. 1 singles) and Kyler Peterson (No. 4 singles) also moved on.
Division 2 at West Salem
WEST SALEM — Logan's Ben Fowler, West Salem's Jack Hehli and Black River Falls' Paul Barbe all advanced to the sectional in No. 1 singles.
Logan's Ian Hofland moved on at No. 2 singles with two 6-0, 6-0 wins, and Black River Falls' Michael Roou advanced at No. 3 singles. West Salem's Weston Gerke had two close matches, but advanced at No. 4 singles.
Logan's top two doubles teams advanced as well.
BASEBALL
MVC
Central 4, Tomah 3
The Red Raiders (12-10, 8-4) put together a rally in the seventh, and then Andrew Johnson drew a five-pitch walk with the bases loaded to walk off with a win at Copeland Park.
Central's offense was led by Andrew Fischer's two-run double, and he pitched the seventh inning in relief of Dylan Lapick to earn the win. Lapick pitched six inning and struck out seven.
Tomah's Tyler Torkelson went 2-for-3 with two RBI.
Aquinas 5, Logan 1
Five errors hurt the Rangers, as just one of the Blugolds' runs was earned.
Brandon Merfeld led Aquinas with two hits, while Evan Kujak, Gavin Wetzel, and Michael Lium all doubled.
George Luckner doubled for Logan.
Holmen 5, Sparta 0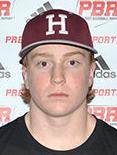 HOLMEN — Nevin Wall struck out 10 and limited the Spartans to two hits.
Kevin Koelbl hit a first-inning home run and doubled in the fifth inning to drive in a run. Brandon Flury and Adam Quam had two hits apiece, and Quam had two RBI. Ryland Wall had two doubles for Holmen (18-6, 10-2).
Sparta's Nick Church doubled.
Nonconference
De Soto 7, West Salem 0
WEST SALEM — The middle of the order did the damage for the Pirates (16-7), and Isaiah Zink was stellar on the mound in a shutout win.
Brock Venner was 4-for-4 with a triple and two RBI, Riggin Beck was 2-for-4 with two RBI, and Matthew Boardman doubled and had two RBI. Zink allowed just three hits, and struck out five in a complete game.
Josh Knudtson doubled for West Salem.
Viroqua 2, La Crescent 1
LA CRESCENT — Hunter Vikemyr continued his strong pitching this season, striking out 11 Lancers in five innings, and picking up another win.
Clayton Slack finished the final two innings to earn the save for Viroqua. Mason Skrede doubled in the third and later scored the winning run on an error.
La Crescent (14-4) had six hits, all singles. Isaac Petersen pitched the final four innings and didn't allow a run.
Arcadia 9, Independence 8
ARCADIA — The Indees scored six runs in the seventh inning, but the Raiders held off the tying run and came out with the win.
GIRLS SOCCER
MVC
West Salem 3, Holmen 0
HOLMEN — Sam Olson scored twice to help a strong defensive game stick for the Panthers.