It isn't easy to switch from doubles to singles, but Onalaska Luther High School girls tennis seniors Cassie Warren and Sarah Hoffe certainly made the transition seem effortless.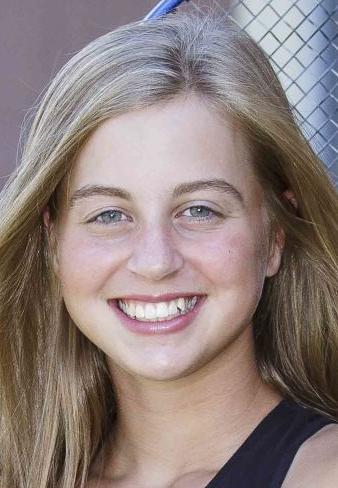 After playing singles throughout their careers — including Hoffe at No. 1 singles and Warren at No. 2 both last year and at times this season — the duo finished third in doubles at the WIAA Division 2 individual state tournament, which wrapped up Saturday in Kohler, Wis.
The third-seeded pair, which won both of its matches Friday to advance to Saturday's semifinal round, started its day with a 6-3, 4-6, 6-2 loss to seventh-seeded Kylie McCormick and Bella Taleon of Xavier but rebounded with a 6-3, 6-2 win over East Troy's Sophia Rondeau and Katie Metcalf to take third.
"In my four years of coaching them, they never really got down on themselves. When they do struggle, they kind of fight harder through that," Knights coach Mark Ross said. "So they kind of realized where they were at — and the team they lost to was really good — and then just moved on and figured they had a chance for third."
Ross said Warren and Hoffe struggled with the serves and power of McCormick and Taleon, who fell to state champions Kala Siddalingaiah and Rebecca Daskal of University School of Milwaukee.
Warren and Hoffe were able to grab some momentum by winning the second set but couldn't complete the comeback.
"We just kind of made a few mistakes, and they just kind of overpowered us in that set," Ross said.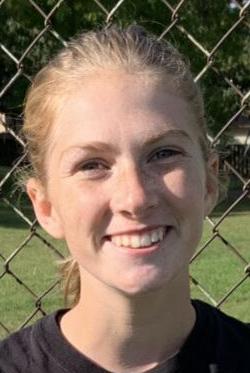 But the duo responded quickly by taking the first set of the third-place match and went up 5-1 in the second set. Rondeau and Metcalf took the next game, which made Ross a bit nervous they could make a run, but Warren and Hoffe closed the door to take the final set 6-2.
"Sarah kind of did it all herself — she was serving that (game) — and Cassie never hit the ball once in that final game," Ross said with a laugh.
Warren and Hoffe's finish is tied for the best individual performance in Ross' tenure; Cassie Kickow and Rachel Niemi also finished third in doubles in 2007.
Warren and Hoffe entered the postseason just 5-0 as a doubles team — a product of also playing singles throughout the year — and finished 12-1. Ross said he began wondering last season if the two would make a good doubles pair and could tell early this year they had the potential to make some noise in the postseason.
They proved Ross right this weekend.
"They just meshed really well," Ross said. "The way they played complemented each other, even their attitudes. They just worked well together and just kept picking each other up when they needed to."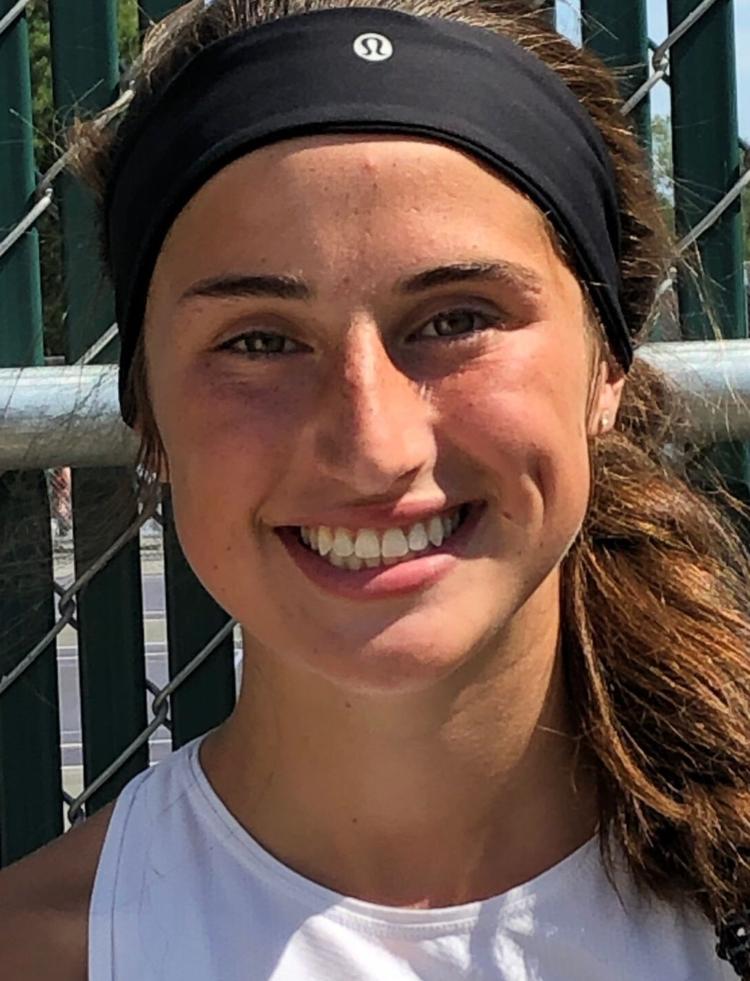 Elsewhere in the Division 2 individual tournament, Aquinas' double pairing of seniors Amelia Topolski and Morgan Thill advanced to the fifth-place match but fell to second-seeded Ava Hoffmann and Lily Montes of Kohler 6-4, 6-0. Topolski and Thill finished the season 15-4.
Blugolds senior Fiona O'Flaherty, who was the fifth seed in singles, entered Saturday in the hunt for fifth place but lost her first match of the day to eighth-seeded Kate Smith of Racine St. Catherine's/Racine Lutheran 6-7 (5), 6-2, 7-5. O'Flaherty finished the season 17-3.
Prairie du Chien 20, Darlington 14
DARLINGTON, Wis. — The Blackhawks stole a victory from the Redbirds when Maddox Cejka completed a 29-yard touchdown pass to Chase Fisher with 29 seconds left in the game.
Prairie du Chien lost an early lead when Darlington tied the score at 14 on a 32-yard touchdown pass from Brad Davis to Easton Evenstad with time expired in the second quarter.
The Blackhawks set themselves up to break the tie when Jon Nicholson intercepted a Davis pass at the Darlington 45-yard line and returned it to the 24 with 1 minute left. An illegal block set Prairie du Chien back, but it overcame the penalty to win.
Senior Bradyn Saint carried 34 times for 149 yards to lead the Blackhawks (2-1), who surrendered 228 passing yards and didn't have a turnover.
Be the first to know
Get local news delivered to your inbox!